Can we be honest for a second? Going to concerts can be a massive pain. You have to hope you get tickets (we're looking at you, Taylor Swift), pay an arm and a leg, and then cram yourself into a crowded arena hoping you can hear the music you want.
Thanks to incredible technological advances and the advent of a plethora of streaming services, that doesn't have to be the case. There are genuinely incredible concerts you can watch from the comfort of your own home. Here are ten world-class examples.
Broadway is expensive and isolated to New York City. But, thanks to this special, you can watch this filmed version of American Utopia.
Is it worth your time? Well, this film has a 97% positive review score on Rotten Tomatoes, so yes, it probably is! Critics and customers alike fawned over this movie, using words and phrases like "transcendent" and "a sonic beam of joy and relief" to describe their feelings in watching this musical gets performed.
This concert features one of the top artists in the world, Lizzo, at the top of her game. It also boasts numerous special guests and collaborators, including Cardi B, Missy Elliott, and SZA. As you would imagine, Lizzo performs her greatest hits and some lesser-known songs.
Reviewers tended to look favorably on this concert, noting that the camera work provided some truly unique looks at Lizzo and her concert. It also features some rarely seen behind-the-scenes perspectives, giving viewers and listeners a chance to see what Lizzo was like when she wasn't in front of a massive audience.
Long before her Ticketmaster-induced disaster, Taylor Swift has been a star and in high demand. This special is from her 2018 Reputation tour and features a live concert filmed in front of a sold-out crowd in Dallas. Swift performs some of her biggest hits at the time. The fact that this concert is nearly five years old adds to the nostalgia fans of Swift can experience when watching it. Fans and critics loved this performance, noting that the audio and visuals for the concert genuinely enhanced the viewing experience.
This tour features an impressive 4.9 out of 5 stars on Amazon and features Kendrick Lamar, one of the hottest rappers today. This spectacular tour features a live performance from Paris — one that earned rave reviews. The special was exceptionally well received, thanks to Lamar's immaculate talent and genuine ability to perform without autotune or other technological assistance. If you like Lamar, you can't miss this one.
This concert features the British sensation performing earlier in 2022. It features many of the group's earlier hits, newer songs, and the chart-topping charm of lead singer Matty Healy. Indeed, Healy's pure charisma, unbridled humor, and honesty about his struggles with drugs and alcohol make this an exceptional performance.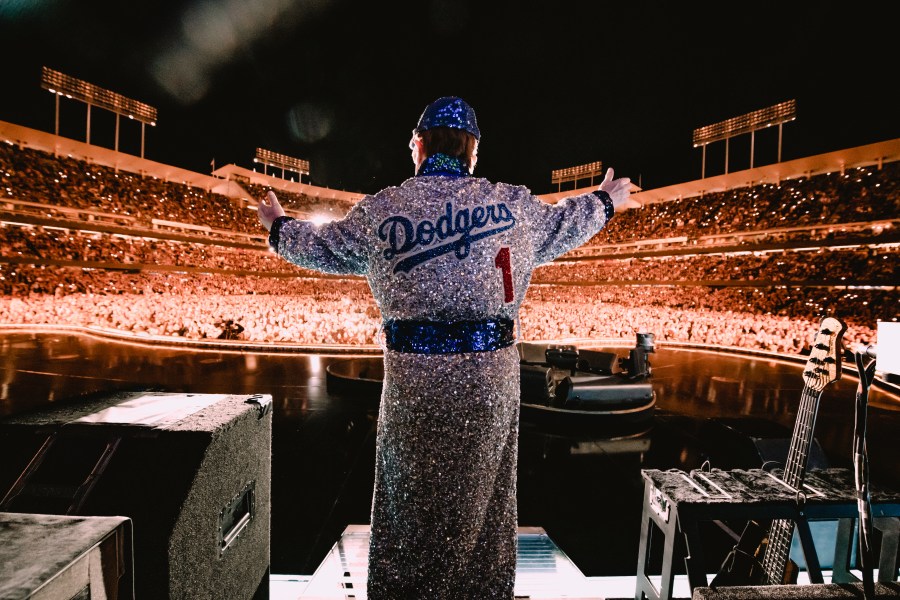 Elton John's legendary career has spanned an astonishing six decades, and after that long in the limelight, he finally decided to call it quits. This Disney+ special features John's final concert at a venue he played at countless times. Reviews were nearly unanimous: Elton John performs with as much energy and enthusiasm today as he did in his 20s. For fans of the rocker, this one cannot be missed.
This concert features the country star in the prime of her career, showcasing a concert from New York's Sony Theater in March 2022. The show aired live on Amazon Prime and became available for streaming on-demand. Despite being shorter than many other concerts on this list (clocking in at 1 hour, 9 minutes), this concert still packs a punch. Viewers heard songs from her new Humble Quest album, which included a duet with her husband, "Chasing After You." This performance provided a fantastic sneak peek of Morris' then-new album, which was released a few days after this concert first aired live.
Tyler, the Creator has been a major presence in the music world for over a decade, and this concert highlights some of his best work. It also features collaborations with Kali Uchis, Vince Staples, and Teezo Touchdown, providing viewers with a rare treat. This concert first aired live in Los Angeles and featured Tyler at his best. Reviews of the tour noted Tyler's clear passion for his music, impressive freestyling ability, and unparalleled musical ability.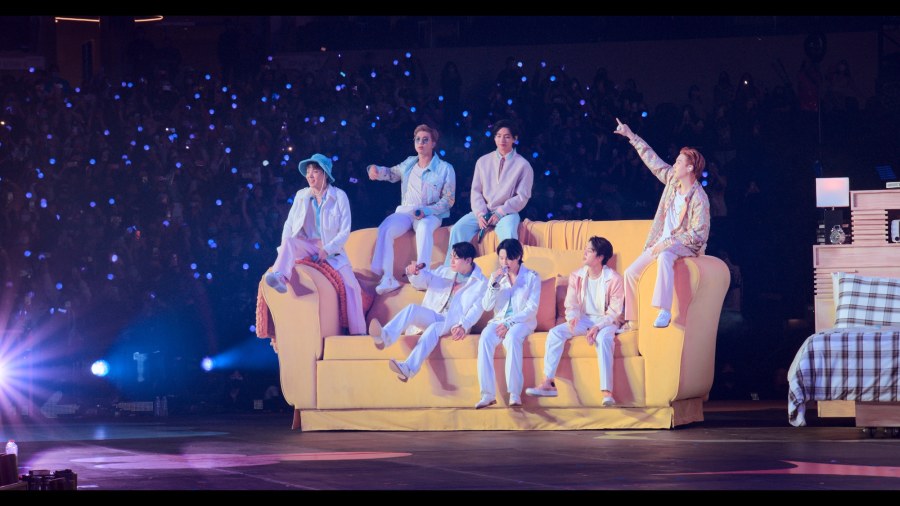 BTS, of course, isn't just a mere musical act. They are an international sensation that has broken cultural barriers across the globe and is truly a worldwide phenomenon. This Disney+ special highlights that talent and features the group at its best.
What are the production values of this show? Well, the entire arena was lit purple for the performance, if that tells you anything about how much of a sensation this group is. The concert itself features four different performances by BTS, edited into one. It's also an extremely kid-friendly performance, with the seven members of BTS discussing how much they missed and valued their fans and generally performing a largely wholesome concert. These factors make it a very family-friendly event.
This concert features one of the greatest legends in Rock at a live concert in Los Angeles. The concert was specifically filmed as a benefit for Metallica's All Within My Hands foundation. This non-profit benefits an array of important causes of the band, including workforce education and combating hunger. The concert itself is different than Metallica's usual performances. Jimmy Kimmel hosted the event, which featured numerous acoustic and electric performances.
These subscription services offer the best of all worlds: You can watch the bands you love from the comfort of your living room, the convenience of your phone, or anywhere you have internet access. Check out any of these amazing concerts for a phenomenal experience.