Since 2011, April 30 has been recognized around the globe as International Jazz Day. Every year, millions of music aficionados participate in the celebration, which highlights the importance of the music genre — one that unites people all over the world.
And, because jazz music originated in Black American communities during a tumultuous time, International Jazz Day isn't just a time to celebrate the music itself. Instead, it's also a time to reflect on the ways art grants us freedom of expression — as well as the ways in which the musical genre, and its greatest artists, shaped American culture at large.
From works by Louis Armstrong to those of Miles Davis, we've selected eight exceptional albums that not only define the genre of jazz, but molded the musical landscape of the 20th century. Whether you're a long-time jazz enthusiast, practicing musician, or a new fan of the genre, you'll find a lot to love on these must-listen albums.
Kind of Blue by Miles Davis
The first spot on this list can't be dedicated to anybody but Miles Davis — one of the most successful and influential jazz artists in history. Out of 61 studio albums recorded during Davis' 50-year-long career, Kind of Blue was a one-of-a-kind breakthrough that critics deemed the greatest jazz album ever made.
Since its release in 1959, the album has sold more than five million copies, and, despite the fierce competition, it's still regarded as a masterpiece of modern music. In 2002, Kind of Blue was one of the 50 recordings added to the National Recording Registry, a list of culturally and historically significant sound recordings curated by the U.S. Library of Congress.
A Love Supreme by John Coltrane
The studio album A Love Supreme represents Coltrane's deep faith in God, and critics recognized it as a work of profound spirituality. All four parts of the album were recorded in one session; a month later, in January 1965, the composition that redefined post-war jazz came to the light.
The unique concept, along with the tracks' meditative nature, made A Love Supreme Coltrane's greatest work, best-selling album and one of the most-praised jazz records of all time.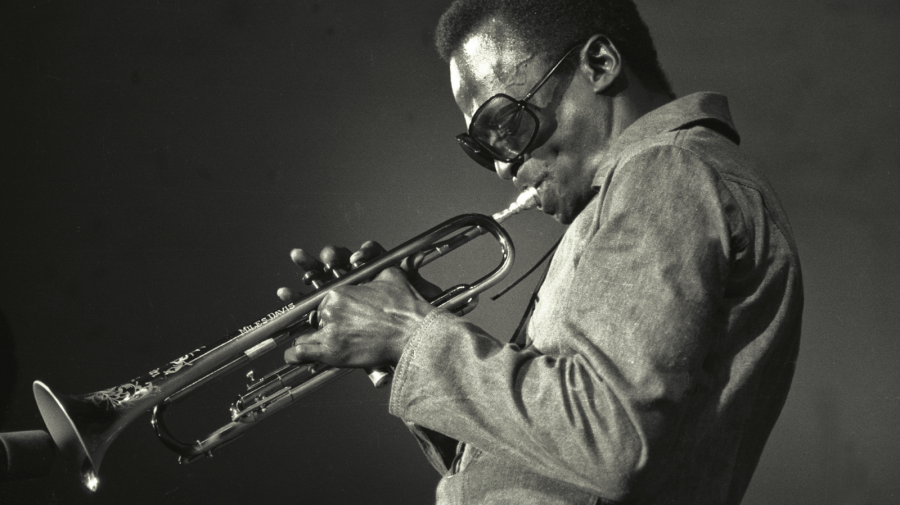 Mingus Ah Um by Charles Mingus
Recorded in 1959, Mingus Ah Um thankfully wasn't overshadowed by masterpieces Time Out and Kind of Blue, despite being released the same year. Instead, it became one of the best-known Mingus albums to date. Many of the tracks paid tribute to other jazz musicians: "Open Letter to Duke" was dedicated to Duke Ellington, while "Goodbye Pork Pie Hat," referred to saxophonist Lester Young, who died just before the album came out.
Impressively, Mingus Ah Um belongs to Rolling Stone's list of the Top 500 Albums of All Time. That's right — top albums, regardless of genre. In 2003, it also became part of the National Recording Registry.
Ellington at Newport by Duke Ellington
Ellington at Newport is a live jazz album that was released by Columbia Records in 1956. The tracks were recorded during Duke Ellington's concert at the Newport Jazz Festival just a few weeks earlier. Fortunately, the concert was met with great success and helped Ellington regain a foothold after a period of declining popularity.
However, 40 years since the album hit the market, a tape found in Voice of America's archive revealed that only 40% of the album recordings had come from the live concert; the rest of the album consisted of studio recordings. Still, Ellington is a jazz icon — and a bona fide music legend who easily tops any list.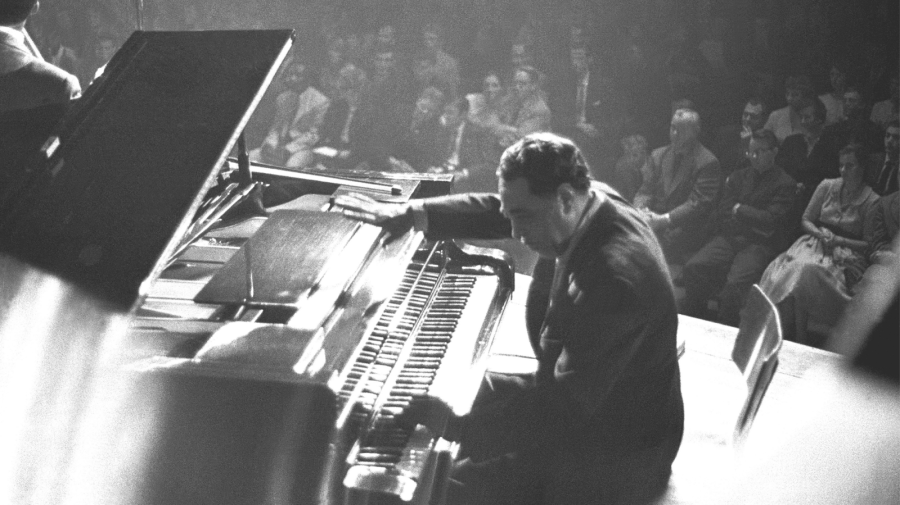 Maiden Voyage by Herbie Hancock
Herbie Hancock, a former member of the Miles Davis Quintet, was only 24 years old when he released his fifth album, Maiden Voyage. With it, Hancock aimed to create a unique concept that would evoke a marine atmosphere and ocean life.
Due to their uniqueness, tracks "Maiden Voyage" and "The Eye of the Hurricane" have become jazz standards, and are widely performed by jazz musicians today. In a 2011 interview, Hancock stated that out of 41 studio albums, Maiden Voyage remains his favorite.
The Shape of Jazz to Come by Ornette Coleman
The Shape of Jazz to Come, the third album written by Ornette Coleman, was met with mixed reactions upon its release in 1959. While some critics praised Ornette's unconventional approach to jazz composition, one of the most influential jazz figures, Miles Davis, remained unimpressed by Ornette's album.
Regardless of the initial reactions, The Shape of Jazz to Come has since found its place in the jazz world, even earning a coveted spot on Rolling Stone's list of the 500 Greatest Albums of All Time. Moreover, its importance was reiterated in 2012 when the U.S. Library of Congress added the album to the National Recording Registry.
Porgy and Bess by Ella Fitzgerald and Louis Armstrong
In 1959, Ella Fitzgerald, often called the "Queen of Jazz", and Louis Armstrong, one of the most influential jazz figures of all time, met to record their third and final studio album. The recording contains a selection of songs from George Gershwin's opera Porgy and Bess and remains the most successful jazz rendition of an English-language opera.
The most notable song off this album, "Summertime", was written by Gershwin in 1934, and it's one out of five tracks that features both Fitzgerald and Armstrong. For its historical importance, the Porgy and Bess album was awarded a Grammy Hall of Fame Award in 2001.
Time Out by David Brubeck Quartet
This list wouldn't be complete without Time Out, a studio album composed by David Brubeck. Released in 1959, it became the first jazz recording to sell one million copies. In 2005, the U.S. Library of Congress decided to preserve the album in its National Recording Registry as a way of praising both its cultural and historical significance.
"Take Five", the most popular track from this album, was ironically the only song David Brubeck hadn't written himself. Its author, Paul Desmond, composed this piece as the Time Out promotional single, and it later became the best-selling jazz single of all time.