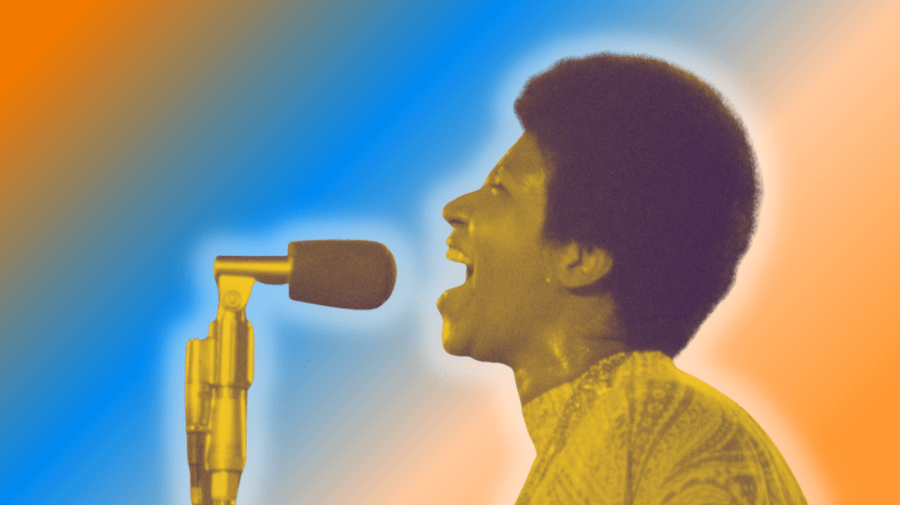 Fifty years ago this June, Aretha Franklin released Amazing Grace, a live album of gospel music she recorded in January of 1972 with Reverend James Cleveland and the Southern California Community Choir at the New Temple Missionary Baptist Church in Los Angeles. The double album was immediately a gigantic success, selling over two million copies and becoming the best-selling gospel album of all time.
At the same time, Amazing Grace was also supposed to be a documentary and concert film. Warner Bros. hired director Sydney Pollack, who had made the critically and commercially successful psychological drama They Shoot Horses, Don't They? in 1969 and was about to release the hugely successful revisionist Western Jeremiah Johnson, starring Robert Redford.
And yet, in spite of the album's colossal success, Amazing Grace the film didn't end up getting made and released until 2018. Even so, Aretha's album and the subsequent film are so important and, yes, amazing to this day. Let's take a look at what's so special about the music and the movie, and why the latter took so long to see the light of day.
The Sound of Amazing Grace
The album Amazing Grace was a huge hit for seemingly endless reasons. For one thing, Aretha was on a roll leading up to 1972. Between when she started recording for Atlantic Records in 1967 and 1972, Franklin scored 11 number one hits on the R&B charts, with songs as varied as "Think," "Baby I Love You," "Bridge Over Troubled Water" and her recording of Otis Redding's "Respect," which is one of the greatest pop songs ever recorded.
Considering all of this, it's probably not a surprise that whatever Aretha Franklin released next would be a hit, but leveraging her pop success to sell millions of copies of a gospel album is no small feat. And, in 1972, it was a bold move. Amazing Grace is, specifically, a religious experience. Reverend James Cleveland reminds the audience in the film that they're attending a service, and, while listening to the album, you never forget for a moment that you're listening to songs of devotion.
Still, even as someone who doesn't come from a Christian background, I have never found the experience of listening to Amazing Grace even a little bit alienating. Instead, I feel invited in. The way Aretha works in traditional call-and-response modes with the choir — who give their own astounding performance on this album — does its magic.
The choice to include the sounds of the audience shouting and exclaiming, almost unconsciously present in the moment, makes the recording feel present to me, too. It's a miracle of an album — an invitation to the special moment of being at this particular church service in this singular place and time. It feels incredibly vital even now.
The Problems of Making Amazing Grace into a Film
Unfortunately, in spite of his early successes as a director, Sydney Pollack made mistakes in his work of turning Amazing Grace into a film right from the start. Though the footage is absolutely incredible, Pollack forgot to include clapper boards to sync the audio and video in production. At the time, this was enough to make his 20 hours of footage useless. According to Pollack's editor, the footage "was like a jigsaw puzzle." The project was scrapped.
Decades later, producer Alan Elliott, who had been interested in the material for years, realized that the advent of digital technologies meant that syncing the material would finally be more feasible. He met with Pollack multiple times about the project; before Pollack died, Elliott got his blessing to continue the project. According to The Hollywood Reporter, Elliott even had to mortgage his own home to purchase the negatives from Warner Bros.
There were other problems, though. By the time Elliott was able to put the film together, Aretha didn't want it to come out. According to Elliott, "She wasn't against it, she just had very big expectations and she also wanted to get a lot more money than anyone ever paid for a documentary." Still, Elliott put the film together, and Franklin saw the film before she died of pancreatic cancer in 2018. After her death, Franklin's family agreed that the film should be seen; it was released in December of that year.
Why Amazing Grace Is Such a Great Film
We are so lucky that the film finally exists. Though it took roughly half a century to happen, the marketing synergy around the album — and the movie folks were hoping for back in 1972 — is still effective now. The film lends texture and context to what was already a pretty magical album-listening experience.
For one thing, there's the footage. Being able to watch Aretha Franklin singing her heart out and performing the gospel songs that meant so much to her is a real privilege. You can forgive Pollack for forgetting the clapper boards when you see the gorgeous footage he manages to get of Franklin, Reverend James Cleveland, choir director Alexander Hamilton, and the choir itself. The members of the choir seem to be having the double religious experience of feeling the spirit of God while also feeling in awe of Aretha herself.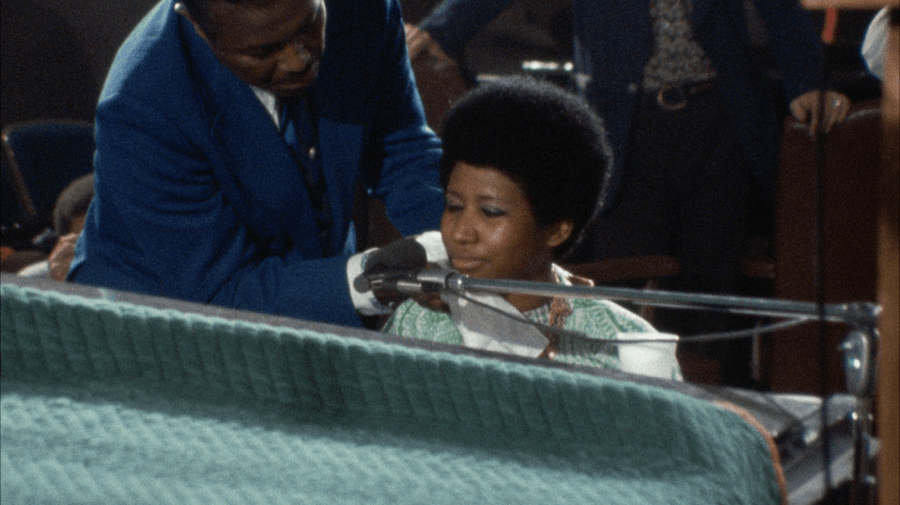 There are other amazing treats in the film. At one point, Reverend Cleveland invites Aretha's father, the Reverend C.L. Franklin, up to the stage, making room for him to give a loving, funny speech about his daughter. Later, very sweetly, Reverend Franklin gently wipes a bit of perspiration from Aretha's brow as she sings her heart out. Mick Jagger and Charlie Watts of The Rolling Stones show up a couple times in the audience, clearly moved by the whole experience.
More than anything though, there's Aretha. She doesn't speak much between songs, and her presence seems incredibly focused and otherworldly. Her voice is astounding, and watching her sing gives it a different force than simply hearing it on the album. If you haven't taken the time to watch the film version of Amazing Grace yet, you can see it now on Hulu and other streaming platforms — and you'll be so glad that you did.