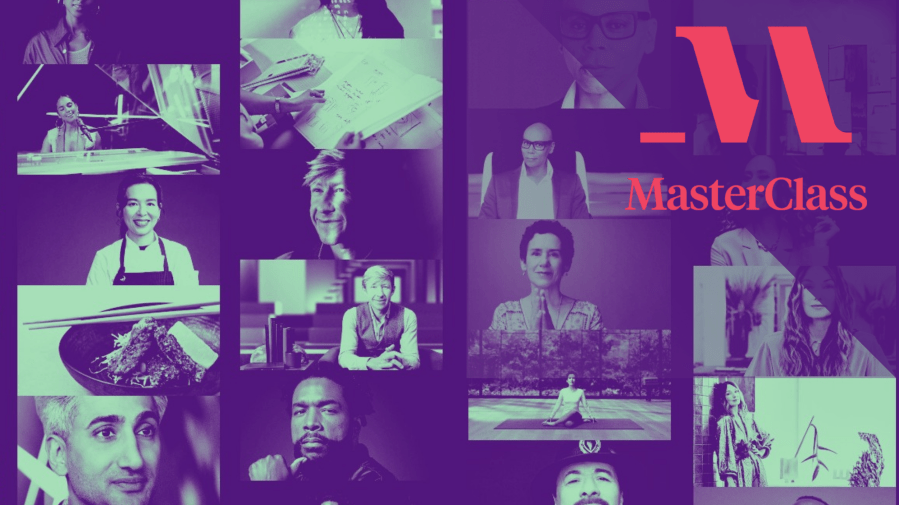 If you've ever enjoyed a "how to" tutorial on YouTube, or are looking for ways to pick up a new hobby or skill, then MasterClass is probably for you. So, what is it? Essentially, experts in their fields provide a series of well-produced lessons to help you master their crafts. Categories include Food, Music, Writing, Arts & Entertainment, and Business. But the entertainment factor, which is what really sets the platform apart from other online classroom environments, is what makes MasterClass courses endlessly watchable. 
Masterclass was founded in 2015, and has only continued to grow. No doubt in part because of its star-studded line up of instructors. Log in to take a class with Werner Herzog, Gordon Ramsay, Serena Williams, and Amanda Gorman, to name a few. And perhaps its growth can also be attributed to the pandemic, and our increased willingness to see online learning as a productive means of education. Many of us have become convinced that technology can be used to democratize access to employment, education and, yes, even entertainment. And at the intersection of virtual learning and entertainment, you'll find MasterClass.
What Is MasterClass?
The grounding principle behind MasterClass isn't anything new. Successful people peddling their "secrets to untold success" for a fee is a tale as old as time. What sets this platform apart is the polish — and the sheer amount of well-known faces, whose disciplines range from filmmaking to tennis playing to cooking. Unlike some one-off class or self-help buy-in, MasterClass feels vetted, all thanks to those 150+ professionals.
Take, for example, the writing category. The teachers make up the most stacked-looking faux-MFA faculty you could imagine: Margaret Atwood, Neil Gaiman, Malcolm Gladwell, Judy Blume, Shonda Rhimes, David Sedaris, David Mamet and more fill the pages of the virtual course selection guide. Interested in creating films and TV shows? David Lynch, Martin Scorsese and Spike Lee are ready to provide insights. Want to up your acting abilities? No worries — Masterclass has lessons from Oscar winners and nominees like Jodie Foster, Natalie Portman and Samuel L. Jackson. Maybe you're looking to be more active? Queue up lessons from Serena Williams, Steph Curry, Simone Biles and Tony Hawk.
This same all-star level lineup can be found across all the categories — Film & TV; Music & Entertainment; Writing; Business, Politics & Society; Design, Photography & Fashion; Culinary Arts; Sports & Games; Science & Technology; and Lifestyle. To access the full range of courses, taught by experts ranging from Dr. Jane Goodall to RuPaul, users pay an annual fee of $180, which is billed in monthly $15-installments. Once you're signed up, you simply pick a "master" and settle in as they share their stories, skills, shortcuts, roadblocks and successes. Each master provides roughly 20 10-minute lessons per topic, which means you can sink hours into MasterClass — often without even realizing the time has flown on by.
Back in 2015, before MasterClass had the tens of millions of dollars in funding it has now, things weren't as flashy. Sure, the platform still had some serious star power, but it was more classroom-esque, with instructional videos, workbooks and the ability to interact with fellow pupils. Reportedly, some lucky students even met their celebrity teachers. One student allegedly played a few tennis matches with instructor Serena Williams. However, at the end of the day, a few pre-recorded lessons with Tony Hawk won't make you a pro skater, and, regardless of how many times you listen to Gordon Ramsey's advice, you're probably not going to earn a Michelin star. So, why is MasterClass the perfect rabbit hole?
How Does MasterClass Set Itself Apart from the Competition?
A Vox article entitled "What is Masterclass selling?" perhaps says it best: "MasterClasses exist in the uncanny valley between first principles and technical details." The writer, David S. Rudin, goes on to liken the platform to a "grab bag of tips and reflections." According to MasterClass co-founder and CEO David Rogier, who is interviewed in the article, that's all done on purpose. "If you want to learn how to use your DSLR camera, this is not the place for you," Rogier says. "That's not what you should learn from Annie Leibovitz."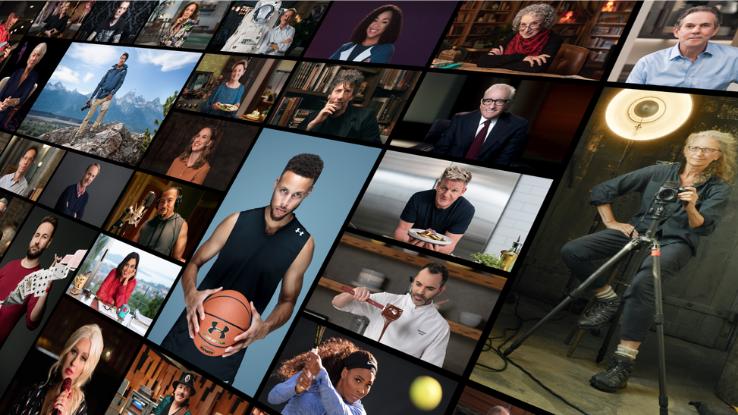 After all, YouTube offers that kind of basic, instructional-manual advice in thousands of permutations. In fact, it offers billions of instructional videos across genres — for free. So, besides the "big gets," what helps MasterClass stand apart from the competition? While some teachers may leave follow-up video replies to student questions during "office hours," that isn't always the case. More often than not, MasterClass videos are little time capsules, unchanging and unable to integrate the shifts in the real world happening outside of them. But perhaps that static quality is part of what makes MasterClass such an appealing rabbit hole. Like getting lost in a really good book, a Masterclass spiral offers pure escapism, completely detached from endless traumatic news cycles.
Apart from its unchanging escapism, MasterClass shines for another big reason. "Weirdly, [it's] among the most addictive content on the web, because you sort of feel like you're gaining something," says Louis Virtel, writer and co-host of the Crooked Media podcast Keep It! And it's true. Even though watching Hawk perform a kickflip won't guarantee even a small measure of success for your own skateboarding ventures, there's something empowering about it. Like any motivational speaker panel worth its salt, MasterClass lets you in on a secret — on dozens of secrets — and makes you feel as though you can integrate those "life hacks" into your daily routine or your next hobby.
At the end of the day, no amount of lecturing from Atwood can transform you into a New York Times bestseller or make you the next Pulitzer Prize winner, but the lessons might just encourage you to pick up a pen or sit down at your computer and create something. Moreover, these expert lessons might tear you away from a YouTube spiral or a Netflix marathon and, for a moment, help you reflect on yourself and your aspirations at a time when doing so seems impossible.