Before she passed away in 2016, actor, author and advocate Carrie Fisher wrote a column for The Guardian answering a reader's question about living with bipolar disorder. Fisher, who received her bipolar diagnosis at 24 but didn't really accept said diagnosis until four years later, had spoken openly about her mental illness for decades. For a while, that was something of a rarity in Hollywood, and there's no doubt Fisher, known most widely for playing Leia Organa in the Star Wars franchise, did her part to undo the stigma surrounding mental illness.
"We have been given a challenging illness, and there is no other option than to meet those challenges," Fisher wrote in response to the reader's question. "Think of it as an opportunity to be heroic… an emotional survival. An opportunity to be a good example to others who might share our disorder." Fisher went on to say that the reader was lucky to have been diagnosed — and accepting of that diagnosis — at such a young age, which stands in stark contrast to the ways the media often covers mental illness and disorder diagnoses.
"I am mentally ill. I can say that. I am not ashamed of that," Fisher said in an interview with ABC. "I survived that, I'm still surviving it, but bring it on. Better me than you." For her work on ending mental health discrimination — and for her tireless efforts to combat stigma — the National Alliance on Mental Illness (NAMI) honored Fisher with a prestigious award in 2001. Later, Fisher received another award for her contributions and outspokenness, this time from Harvard College. "Many people thank me for talking about it," Fisher told The Harvard Gazette, "and mothers can tell their kids when they are upset with the diagnosis that Princess Leia is bipolar, too."
But not all public figures feel comfortable being outspoken like Fisher . That's largely due to how they're treated in the media — and because, despite advocates' best efforts, stigma persists. When it comes to celebrities and mental illness, things can get complicated, to say the least. For example, before learning about Kanye West's bipolar disorder diagnosis, fans and critics alike found the rapper's public persona to be a form of entertainment — something that made for a viral soundbite or meme. However, West has been open about his diagnosis for quite some time now; what the public once thought were amusing statements are now cast in a different light.
On one hand, we need to stop laughing at mental illness — we need to stop making manic episodes into something viral or meme-worthy. On the other hand, celebrities have immense platforms and, with those platforms, there comes a certain amount of responsibility. That is, mental illness isn't an excuse for abusing one's reach, privilege or platform, but it is "a reason" (via WBUR) — one that we must discuss with more nuance and consideration than a Tweet can hold.
Editor's Note: This article contains mentions of various mental illnesses and mental health disorders as well as discussions of how some of these illnesses and disorders are portrayed in media coverage surrounding public figures. It's important to note that depictions, or celebrities' views on their own illnesses or disorders, may not resonate for some readers, as everyone's experience with mental illness and mental health disorders is nuanced and specific.
Contextualizing Mental Illness in a Culture Obsessed With Celebrity Tabloids
Thinking back on 2007 West, before he was public about his diagnosis, music critic Naima Cochrane told NPR affiliate WBUR that "It felt then — which is very different now — like Kanye was kind of in on the 'Kanye is an a——' joke," she says, "which was actually part of the persona." Fast forward to July 2020: West gives an interview about his potential presidential bid.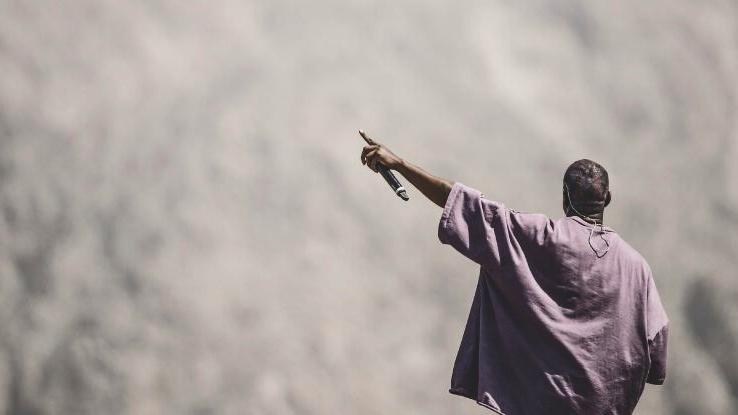 News outlets and folks on social media alike took to mocking Kanye's statements and Tweets — after all, the musician was not only declaring his run for president, but he had also controversially buddied up with Donald Trump a few years earlier and called being an enslaved person "a choice," thus minimizing the violence enacted against Black people since America's founding. In the wake of said interview, The Root's J'na Jefferson wrote, "I personally don't think anyone should be giving Kanye any attention, and talking about him or making fun of him instead of encouraging him to get help doesn't do anyone any favors."
Instead of validation — of recognizing West's actions as a result of a manic episode — tabloids shame him. Unsolicited opinions flood social media. The result? Well, according to a 2017 survey conducted by the Substance Abuse and Mental Health Services Administration, nearly one in five Americans lives with a mental illness. That means every time there's a public response to one of West's manic episodes, millions of people living with mental illnesses see these responses to a celebrity they might, in some ways, identify with, and the stigma and shame persist.
Of course, West isn't the only celebrity whose mental illness has been made into a source of entertainment. From actor/singer Lindsay Lohan, who has been public about her alcoholism, to former Nickelodeon star Amanda Bynes, who has been diagnosed with bipolar affective disorder and manic depression, celebrity mental health has become tabloid fodder. Just look at the #FreeBritney movement, which has cropped up around pop singer Britney Spears, who, at 40 years old, is still under strict conservatorship and very public scrutiny.
Bassey Ikpi, author of I'm Telling the Truth, but I'm Lying: Essays, has publicly advocated for the media to reassess how it covers celebrity mental illness and actions stemming from living with said illnesses. "Mental illness is not an excuse, but it is a reason," Ikpi told WBUR. "And it has to be contextualized. It has to be framed so that people understand that the way that one behaves is the literal definition of what a mental illness is."
How Public Figures Living With Mental Illness Can Help Us See Ourselves More Clearly
In the Root feature "Stop Shoving a Mic in Kanye's Face When He Really Needs a Hand," writer Stephen A. Crockett Jr. notes that West's story isn't unlike that of artist Jean-Michel Basquiat. "At one point Basquiat was having a hard time with heroin but his art was going for record prices, so instead of getting him help with his addiction, his then art dealer just moved him into the basement of the art gallery where he lived and did heroin and made art," Crockett writes. "We all know how that turned out."
ADVERTISEMENT
322166814/iacpl-test.www.ask.com/Ask_Desktop_Feed_Center1_728x90_Top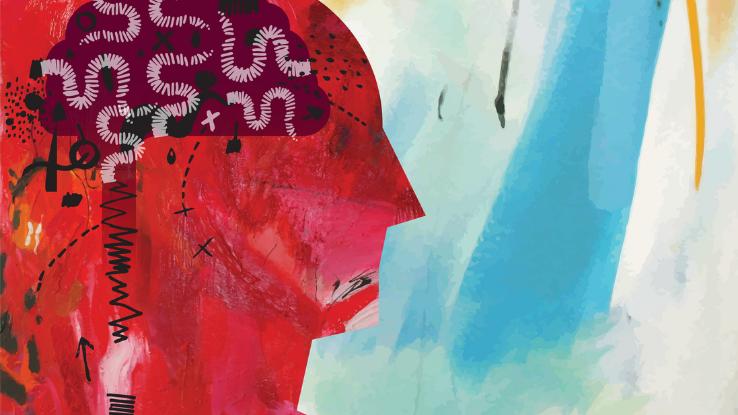 In 2018, West released his eighth studio album, Ye, the cover of which reads, "I hate being Bi-Polar it's awesome." Since then, West has received flack for how he's managing his mental illness. It's true that, no matter your access or privilege, finding support and resources can be immensely challenging. Not to mention, mental illness is often pathologized and criminalized — a harmful point of view that disproportionately impacts Black folks, people of color and unhoused folks. So, why the continued flack, especially when we've seen how the exploitation of public figures living with mental illness and addiction can lead to loss of life?
Ikpi notes that, "Some people perceive that West has access to top-notch medical treatment but doesn't utilize it, which sparks resentment." Even when folks critique West, he "can't hear these responses due to his illness and lack of presence in the conversation." Again, it's not an excuse — but it's certainly a reason. As Ikpi so succinctly puts it, "there's no space for accountability" in West's current situation.
Do Memes Have a Place in the Conversation About Mental Health?
As far as memes go, intention matters. Writing for Nylon, Bailey Calfee notes that "I constantly share memes about anxiety and depression with people in my life who struggle with the same things. Sometimes, they're so spot-on that I wonder if the person who made it hacked into my brain and made it just for me." The takeaway here is that these sorts of memes are about connection — made for and by folks who are living with mental illnesses and disorders — and there's a specificity and intimacy to them; it's about fostering a connection, not about tearing someone down or diagnosing them.
ADVERTISEMENT
322166814/iacpl-test.www.ask.com/Ask_Mobile_Feed_Center2_300x250
ADVERTISEMENT
322166814/iacpl-test.www.ask.com/Ask_Mobile_Feed_Center3_300x250
While Ikpi notes that there's no space for accountability when it comes to West hearing the conversation surrounding his diagnosis, there is room for accountability when it comes to the conversation surrounding mental health. Instead of turning these stories into sensationalized tabloid headlines, soundbites, Tweets and memes, the media (and folks posting on social media) should find ways to lend support and spread awareness.
Why is that shift so essential? Well, here's one huge reason: According to Katrina Gay, the director of strategic partnerships for the National Alliance on Mental Illness, "the best way to change someone's beliefs around mental illness is to have a direct contact with someone who has a mental illness that you relate to."
Celebrities from Carrie Fisher and Simone Biles to Demi Lovato and Elliot Page have been more open about living with mental illness or disorder, addiction and/or anxiety and depression — not only for their own benefit, but also in the hopes of undoing the shame and stigma surrounding them. Lovato, for one, has spoken candidly about living with bipolar disorder and being in eating disorder and substance abuse recovery. In making genuine connections with fans, they are helping to break down some of that isolation — that inescapable feeling that you're the only one living with a mental illness. Of course, making connections comes with its own added responsibility; celebrities, whether they realize it or not, wield a lot of power when it comes to shaping public perception.
So, no matter the size of your platform, before adding to the conversation, be sure you're not sensationalizing, pathologizing or criminalizing someone living with mental illness. And if you're someone who's living with a mental illness, or someone you know is living with a mental illness, learn more about managing said illness and know that there are support systems and resources in place to help.
ADVERTISEMENT
322166814/iacpl-test.www.ask.com/Ask_Desktop_Feed_Center5_728x90