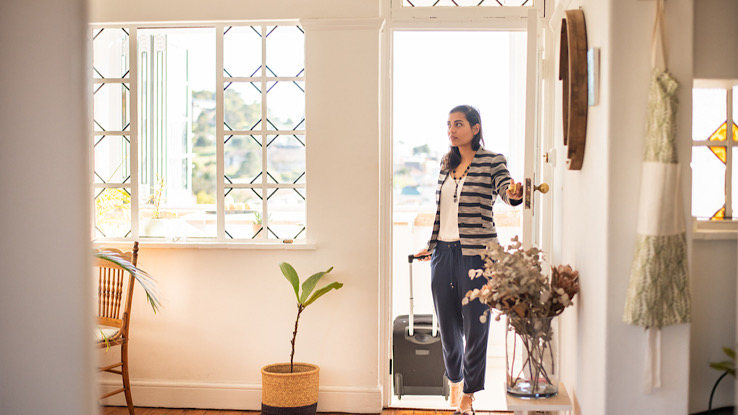 In today's world, travelers aren't limited to staying in hotels. Vacation home rentals are a huge business now. They can give you the comfort and "home base" feel that many people prefer on vacation. Let's see what vacation home rentals are, their pros and cons, and the best ways to book them.
What Are Vacation Rentals?
Vacation house rentals are private homes people can stay in, usually for short periods. Since these houses have a private owner, customers interact with hosts instead of hotel management, making the process unique and different from staying in a hotel. You can find a wide variety of vacation rentals by owner so that there's something for everyone. Booking these rentals is straightforward, and you can search for the specific requirements you want quickly.
Pros and Cons of Vacation Rental by Owner
Like anything, there are advantages and drawbacks of private owner vacation rentals.
The pros of these properties include:
You have a spot to regroup. Unlike a cramped hotel room, a vacation home rental through Airbnb can be a comfortable meeting and gathering place to return to between your excursions.
Spread out. Vacation home rentals are just that – homes – with more room than hotels.
Go wherever you want. Vacation rental listing sites have homes for rent virtually anywhere in the world.
You can keep expenses down. You can cook meals in your vacation home rental, saving you tons of money.
Customize your stay. Vacation rental booking sites like Airbnb and VRBO have filters for unique features, like hot tubs, fire pits, and specific grills.
Some cons of vacation rentals by owners are:
Customer service may suffer. In a hotel, you can call the front desk whenever there's an issue. But not so much in a vacation home rental booked through Airbnb or VRBO. Hosts will help, but not at the level and timeframe of a hotel.
You may need to bring supplies. Bedding, towels, and toiletries may not be in your vacation home when you arrive.
A rental car is likely required. Many vacation house rentals are far from downtown and the airport, meaning you're probably driving.
No housekeeping. Your vacation house rent costs do not include daily (or usually, any) maid service.
Top Vacation Rental Listing Sites
You can find many vacation rentals by owner sites, but most people stick to Airbnb and VRBO (formerly HomeAway).
Airbnb has an enormous reach, and you can search the site for any vacation home rentals you could imagine. It offers cabins, glamping, sprawling ranch homes, and luxurious villas: whatever you need.
VRBO (vacation rentals by owner) is one of the biggest vacation rental booking sites. It specializes in standalone homes, giving it an advantage for families and large groups who want their home away from home with all the perks. While its properties aren't as unique and varied as Airbnb, you can still find a vast selection.
HomeAway was an Expedia Group vacation home rental site (like VRBO) but has been absorbed into VRBO and its search engines. 
Vacation house rentals are here to stay. While they may not be for everyone (like hotel loyalists), many travelers love the variety, affordability, and home-away-from-home feel of a vacation home rental.