Editor's Note: take a look at the Most Anticipated New Albums of 2022.
2020 has been a year unlike any other, unfolding amidst a collage of quarantine-induced isolation, powerful rallying cries for social and racial justice and perhaps the most divided political climate in recent U.S. history. But, as it turns out, there's nothing like the ringing in of a new decade with endless twists and turns to give rise to some truly remarkable new music. Like a melodic phoenix rising from tempestuous ashes, incredible new albums emerged from a year marked by some of the darkest depths and hopeful highs in recent history. These are some of those most outstanding new albums of the year — musical triumphs that encapsulate the isolation, trials and even occasional euphoria of life in 2020.
Editor's Note: we've put together a roundup of the most anticipated albums of 2022.
10. Makaya McCraven & Gil-Scott Heron – We're New Again
In 2010, legendary poet, novelist, musician and spoken-word performer Gil Scott-Heron released his final album, I'm New Here. An innovative icon that many people consider the world's first rapper and the godfather of hip-hop, Scott-Heron made a legendary cultural impact before his death in 2011 at the age of 63.
In 2020, Chicago musician Makaya McCraven combined the vocals of Scott-Heron's final album with a set of bold new compositions in We're New Again. With contributions from fellow musicians including Jeff Parker, Junius Paul and Brandee Younger, the album has been heralded by critics as a triumphant musical tribute. As Pitchfork put it, "The ability to live with such contradictions and give them life with his words is part of what made Scott-Heron's work special… McCraven's music inhabits that complicated space and keeps its sharp edges intact."
9. Bob Dylan – Rough and Rowdy Ways
At 79 years old, Bob Dylan released his 39th album, Rough and Rowdy Ways, in June of 2020. As Dylan's first new release in eight years, this record is a portrait of a poet who still has his finger firmly on the pulse of American culture.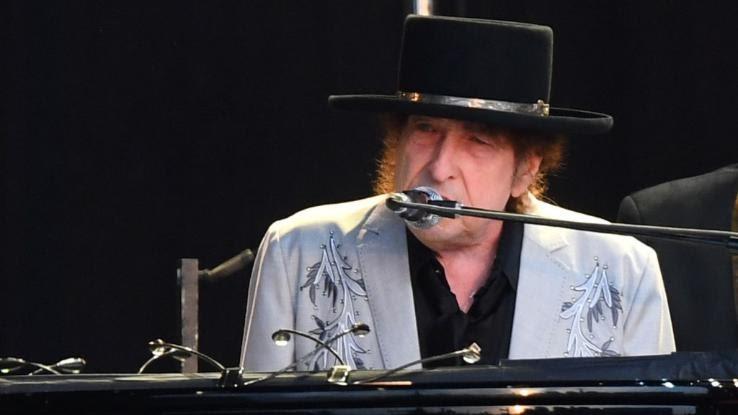 As Rob Sheffield at Rolling Stone remarked, the album's release couldn't have come at a more pertinent point in the year. "Dylan has brilliantly timed his new masterwork for a summer when the hard rain is falling all over the nation: a plague, a quarantine, revolutionary action in the streets, cities on fire, phones out of order," Sheffield mused. "But the man offers no words of comfort — he just spins these outlaw tales with the cold-blooded wit and sardonic passion that keeps him pressing on." And that's exactly the type of energy we welcomed and harnessed in order to steel ourselves and press on through this unprecedented year.
8. Son Lux – Tomorrows I
In August of 2020, musical trio Son Lux released Tomorrows I, the first of a trio of albums to be released over the course of a year. Throughout the trilogy's first chapter, the experimental group casts aside traditional musical restrictions as they explore new sounds inspired by everything from the COVID-19 pandemic and climate change to social inequality and protest.
The album encapsulates the unsettling feeling during a year when the world has been inspired, or perhaps sometimes forced, to question, reevaluate and redefine itself on a massive scale. "We're peeling things apart and putting them back together throughout this record," explains the band's founder Ryan Lott. "Emotionally, relationally and musically."
7. Lido Pimienta – Miss Colombia
If you have yet to check out the musical stylings of Lido Pimienta, there's no better time than the present. The Colombian-Canadian singer/songwriter was suddenly thrust onto the world stage in 2017 when her album La Papessa won Canada's Polaris Music Prize. Pimienta's music is delightfully hard to categorize, with its mixture of contemporary electronic stylings and traditional Afro-Colombian and Indigenous influences.
Her 2020 album, Miss Colombia, takes its name from the 2015 Miss Universe pageant that saw host Steve Harvey accidentally awarding Miss Colombia the crown rather than Miss Philippines, the actual winner. Throughout the album, which Pimienta calls "a cynical love letter to Colombia," the artist tackles racism, inequality and social expectations. "It encompasses the collective feeling [of a people] that is just f****** tired," she explains. F****** tired? There couldn't be a more perfect way to sum up what 2020 has made every last one of us feel.
6. Moses Sumney – Græ
February and May of 2020 saw the releases of Moses Sumney's two-part album, Græ, a collage of styles that incorporates and elevates elements of folk, jazz, pop, soul and rock. Throughout this thoughtful epic of an album, Sumney somehow manages to perfectly translate the emotional and physical isolation of this year's lockdowns into a stirring musical experience.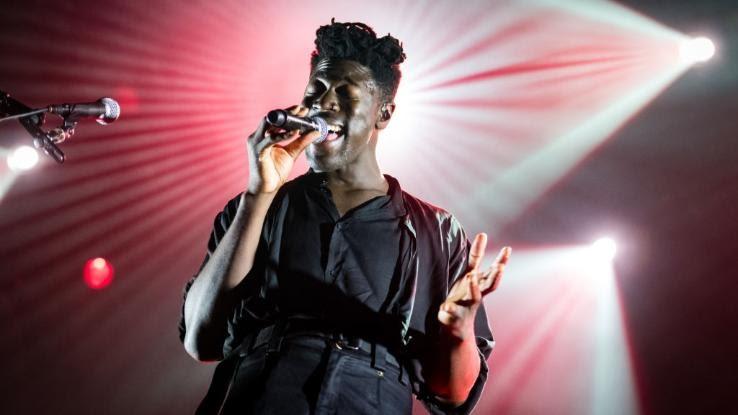 The Los Angeles Times heralded Græ as one of the top albums "of our strange quarantine season — bleak but tender, sprawling yet intricately detailed, as suffused with the need for physical contact as [the record is] alert to its dangers and prohibitions." Given that this is only Sumney's second album to date, there's no better time to begin following the career of an artist who's destined to be around for a long time — and who has a seemingly transcendent ability to capture emotions in song.
5. Roisin Murphy – Roisin Machine
If you miss the feeling of a dance floor oozing with sweat, lust and smoke that's lit only by a disco ball twinkling overhead, this is the album for you. Many pop stars this year tried their best to bottle up the experience of a dance floor, but October's release of Roisin Machine, the fifth full-length solo album of Irish electronica/dance artist Roisin Murphy, was the true victor. If you ever find yourself tired of brooding over the human condition and need an album that'll leave you eager to get up and dance, Roisin Machine is it.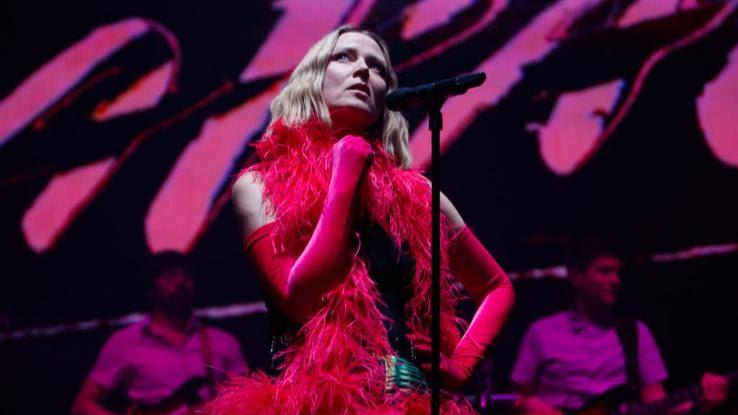 As the iconic artist announces right at the beginning of the album, "I will make my own happy ending," a mantra that could serve us all well during these uncertain times. With thoughtful, well-defined beats and lyrics, Roisin Machine finds Murphy in the height of her element and showcases her talent in a truly spectacular fashion.
4. Lil Uzi Vert – Eternal Atake
After Lil Uzi Vert's album Luv Is Rage 2 blew up in 2017, the Philly rapper seemed to disappear into what some suspected was a label-initiated hiatus. Turns out he went to outer space — and came back to tell us all about it in Eternal Atake. His glorious return with this 2020 album resurrected his trademark genre-bending hip-hop style with doses of video game blipping, intergalactic gospel choirs and lyrics that'll get stuck in your head for weeks.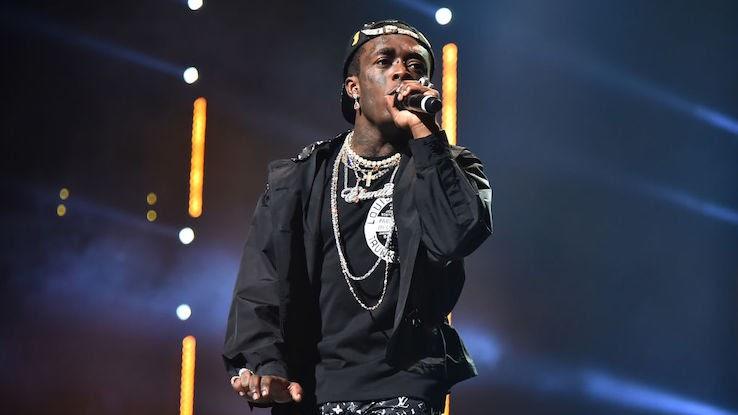 Pitchfork calls it "a scope-defying hour-long epic that couldn't be made by anyone else. It's a seamless blend of drill-influenced rapping, melodic crooning, and beats that are aware of hip-hop's trends, but stretch them to places unimaginable." Though saddled with three years' worth of pent-up expectations, Eternal Atake not only delivers exactly what fans hoped it would but also so much more — making it absolutely worth the wait.
3. Bad Bunny – YHLQMDLG
It's never been so hard not to love somebody whose name begins with the word "bad." Bad Bunny's second solo studio offering, YHLQMDLG, features appearances from a host of fellow artists — greats like Anuel AA, Daddy Yankee, Jowell & Randy, Kendo Kaponi, Nengo Flow, Nesi, Pablo and Myke Towers. Skyrocketing to the top of "best of" lists everywhere, YHLQMDLG, also became Spotify's most streamed album in the world this year.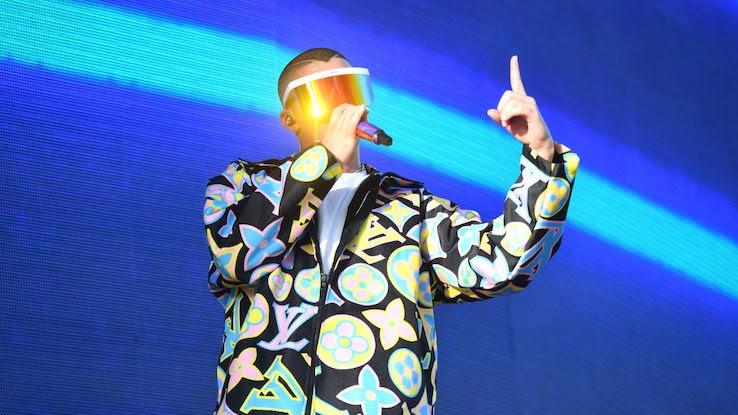 The abbreviation in the title stands for "Yo hago lo que me da la gana," which means "I do whatever I want," and it's a promise that Bad Bunny makes good on in all the best ways. Throughout the course of the record, the Puerto Rican artist redefines the boundaries of reggaetón and shatters stereotypes with songs like Yo Perreo Sola, which openly champions LGBTQ+ rights. Overall, it's totally fun but also incredibly fitting for a year when calls for social justice were made louder and clearer than ever before.
2. Run the Jewels – RTJ4
This was the album of the Black Lives Matter uprising in the summer of 2020. Run the Jewels, a hip-hop super-duo helmed by Killer Mike and EL-P, delighted fans in June of 2020 when they not only dropped their fourth full-length studio album, RTJ4, early but also offered it up for free. To truly understand why such blatant disregard for the corporate agenda has never been more appropriate, just take in an earful of the rallying cry of the album's lyrics — almost every track will show you.
The hip-hop duo masters the art of rap as a political tool with an absolutely fearless message that calls out everything from social injustice to police brutality to capitalism. The entire record is nothing less than the stuff that revolutions are made of. And it couldn't have come at a more apt time in history — a time when the utter failings of the U.S. government have been laid bare and change is needed more than ever.
1. Fiona Apple – Fetch the Bolt Cutters
After an eight-year hiatus, Fiona Apple suddenly appeared once again on the scene, much to our collective excitement, with her self-produced album Fetch the Bolt Cutters. Throughout the 13-song record, you can almost hear Apple shaking off the old pop-style restrictions that used to bind her as her trademark warble delivers us songs that are daring, unexpected and straight from the heart.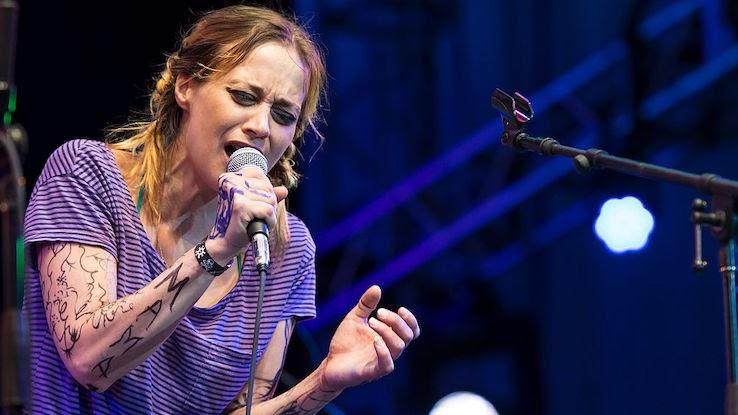 As Glide Magazine so eloquently put it, "The album exudes freedom, it exudes breaking constraints, it exudes Fiona Apple, and it might just be the album that we look back on when we think back to this COVID-19 era." This one's the perfect soundtrack for using your quarantine time to rethink and redefine who you want to be as a person going into the future. And it'll remain a meaningful touchstone that reminds us all what we've endured and how powerful our capacity for persistence really is.
Years from now, hopefully with the COVID-19 virus in our past, we will look back on cultural milestones that truly connected us with our collective feelings during that time period. Fiona Apple, whether she meant to or not, delivered us a self-reflective album that truly defined our collective consciousness in 2020.