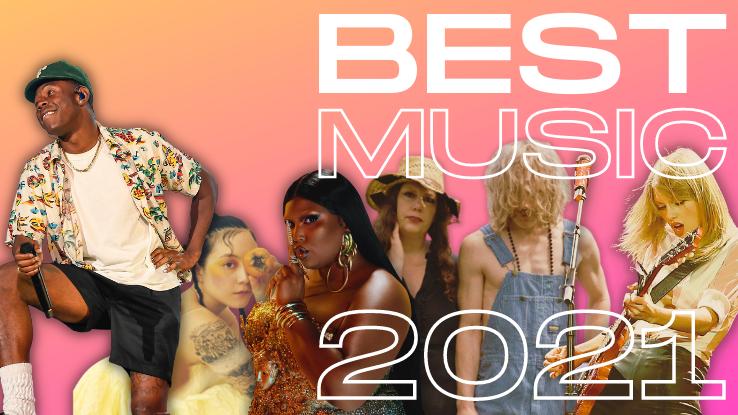 In a year where blockbuster albums from Kanye West, Lorde, and Drake left a lot of listeners wanting more, 2021 was the perfect time for musical discovery. Songwriters like Buck Meek, Faye Webster and Lucy Dacus continued to grow as artists, while seasoned veterans like David Crosby and Nick Cave proved that they still have something important to say.
But while there was no shortage of great new music, some artists went above and beyond with work that motivated, touched and challenged us. Whether you're in need of escapism, companionship or just some kind of release after everything we've been through over the past year, these albums have more to offer than just catchy tunes. From high-energy hip-hop to bold sonic experiments, these are the best releases of 2021. Happy listening!
2021's Best Albums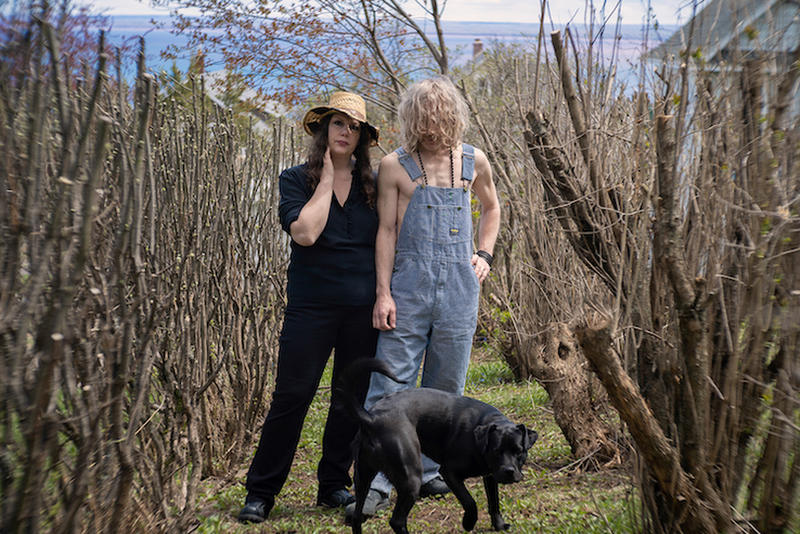 10. Kiwi jr. – Cooler Returns
Released on legendary indie label Sub Pop, Kiwi jr.'s sophomore effort takes the best things about Pavement, Big Star and R.E.M. and distills them into a delightful half-hour of power pop. Good luck with getting the hooks from "Maid Marian's Toast" and "Waiting in Line" out of your head.
9. Adult Mom – Driver
Adult Mom's sonic palette has expanded on Driver, but don't get the wrong idea. Stevie Knipe's songs have grown into a tasteful, subdued brand of guitar rock that would make indie pioneers like Peter Buck and Liz Phair proud. Still, their intimate lyrics are at the core of what makes the project thrilling
8. Tyler, the Creator – CALL ME IF YOU GET LOST
While 2019's IGOR refused to stick with one genre for more than a few minutes, CALL ME IF YOU GET LOST is a sharp, focused hip-hop album from one of music's most unpredictable creative forces. Featuring guest appearances from Ty Dolla $ign, YoungBoy Never Broke Again and a surprisingly vital Lil Wayne, it's the album that some of Tyler's fans were waiting for. (Just don't count on him staying here for long.)
7. Dinosaur Jr. – Sweep It Into Space
The power trio of J. Mascis, Lou Barlow and Murph delivered yet another late-career classic with Sweep It Into Space. Partially produced by Kurt Vile, the album is one of the most sonically diverse of the band's storied career. (Don't worry, you still get all the squalling Fender Jazzmaster solos you've come to expect.)
6. illuminati hotties – Let Me Do One More
With her razor-sharp sense of humor and an infectious lust for life, it's impossible not to like Sarah Tudzin. Let Me Do One More lives up to its promise of "all rippers, no more skippers" with rave-ups like "MMMOOOAAAAAYAYA" and "Pool Hopping" sitting perfectly alongside more low-key offerings like "Threatening Each Other re: Capitalism" and "Growth."
5. Matt Sweeney and Bonnie "Prince" Billy – Superwolves
More than 15 years since their first collaboration, Bonnie "Prince" Billy and Matt Sweeney have come together for another stellar album on Drag City. Songs like "Good to My Girls" and "My Popsicle" are devastating, while a guest appearance by Mdou Moctar on "Hall of Death" feels like a roller coaster that's about to leave its tracks.
4. The War on Drugs – I Don't Live Here Anymore
After more than a decade as indie rock's reliable workhorses, The War on Drugs has taken off into the stratosphere. Adam Granduciel always had arena-sized ambitions, but this is the first time they've felt fully realized on a record. From the first time you hear them, songs like "Harmonia's Dream" and the title track (featuring backing vocals from Lucius and drums by Dr. Dog's Eric Slick) feel like lived-in classics made to be played loud in big, open-air venues.
3. Strand of Oaks – In Heaven
After a period marked by loss, a cross-country move and other challenges, singer-songwriter Timothy Showalter returned with a gorgeous new Strand of Oaks album this fall. In Heaven is a warm, atmospheric journey that feels like a direct descendent of Tom Petty's albums with Jeff Lynne. There's something comforting about the way songs like "Galacticana" and "Somewhere in Chicago" bloom open in technicolor, but moments like the breakdown in the middle of "Hurry" will still surprise (and maybe startle) you.
2. Japanese Breakfast – Jubilee
From the opening mission statement of "Paprika" to that noisy, Wilco-esque collapse at the end of "Posing for Cars," Jubilee is nothing short of a triumph. The album shimmers and bursts with color as songwriter Michelle Zauner rises above the grief that defined her first two albums to create a much-needed joyful noise. From the songs themselves to the artwork, fashion and music videos that accompany the record, this era feels like a true turning point in her career.
1. Low – HEY WHAT
Their third album with producer BJ Burton, Low's HEY WHAT is an abrasive, sprawling, beautiful mess that's unlike anything you've heard before. Alan Sparhawk and Mimi Parker's vocals are clear and strong amidst the noisy chaos of songs like "More" and "White Horses," where guitars are pushed past their limits and traditional percussion is essentially nonexistent. But while the performances and writing are great, HEY WHAT represents something more significant – an entirely original take on what "rock music" can sound like in 2021.
Reissues and Other Releases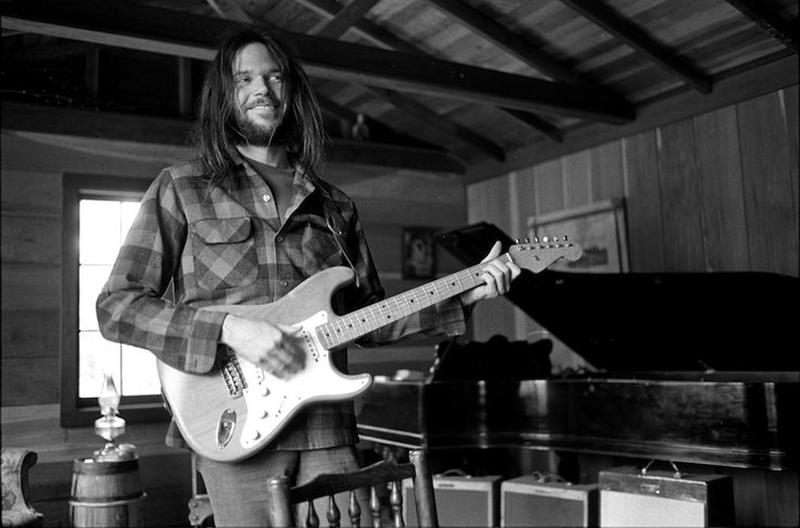 Some of this year's most exciting releases weren't really that "new." Bands like U2, R.E.M. and The Beatles reissued classic albums loaded with demos, outtakes and other rarities, while Neil Young dug deep into the vault for a trio of live albums — Carnegie Hall 1970, Young Shakespeare and Way Down in the Rust Bucket. Whether you're a fan of his intimate acoustic performances or the heavier, jammy work with Crazy Horse, there's something for everyone.
It was also a great year for celebrating influences. I'll Be Your Mirror: A Tribute to the Velvet Underground & Nico gave artists like Iggy Pop, St. Vincent and Andrew Bird the opportunity to reinterpret the legendary band's debut album, while singer-songwriter Jason Isbell's Georgia Blue celebrated the diverse musical contributions of the Peach State with an all-star roster of collaborators that includes Brandi Carlile, Julien Baker and Brittney Spencer.
Of course, you can't talk about 2021 releases without mentioning Taylor Swift's re-recorded versions of Fearless and Red. Loaded with bonus tracks and collaborations with artists like Phoebe Bridgers, Maren Morris and Chris Stapleton, it's the kind of artistic statement that makes us proud to call ourselves Swifties.
2021 Singles and One-offs
"Rumors" by Lizzo ft. Cardi B
With powerhouse vocals and devilishly funny lyrics, "Rumors" proves that Lizzo hasn't lost a step since 2019's Cuz I Love You. We can't wait to see what she has planned for next year.
"Like I Used To" by Sharon Van Etten and Angel Olsen
Two of indie rock's sharpest songwriters joined forces for the pandemic-era anthem we all needed. Hopefully this isn't the last we've heard from the duo I'm affectionately dubbing "ShAngel."
"Butter" and "Permission to Dance" by BTS
It doesn't matter what the Grammys say — 2021 belonged to BTS. While the Bangtan Boys didn't release an album this year, you simply can't deny the cultural impact of "Butter" and "Permission to Dance."
"Black Illuminati" by Freddie Gibbs ft. Jadakiss
After last year's Grammy-nominated Alfredo, we'll take whatever we can get from Freddie Gibbs. The Indiana rapper surprised everyone with the November release of this collab with New York rap icon Jadakiss.
"Up" by Cardi B
Even though we're waiting for the follow- up to 2018's Invasion of Privacy, the high-impact bounce of "Up" will help tide us over until then.
Music Docs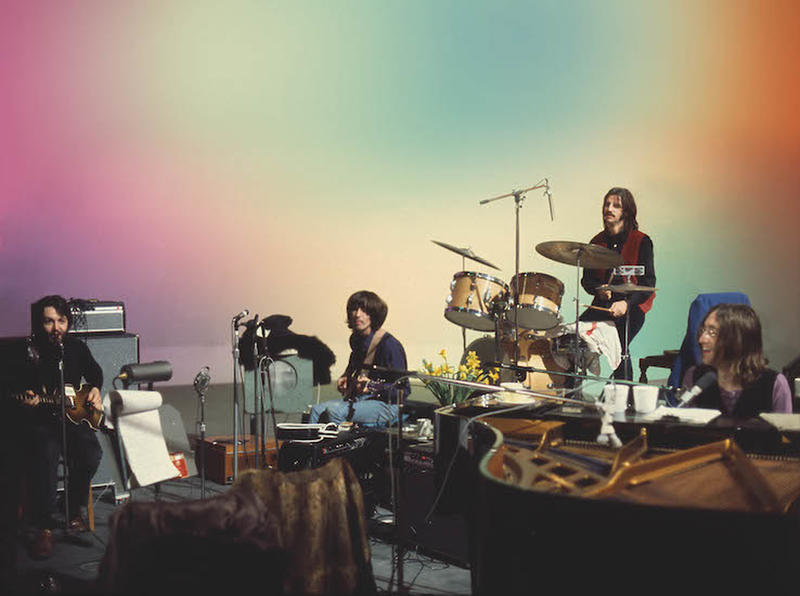 And since music can be listened to and consumed in many forms, let's also recommend a few 2021 musical documentaries: