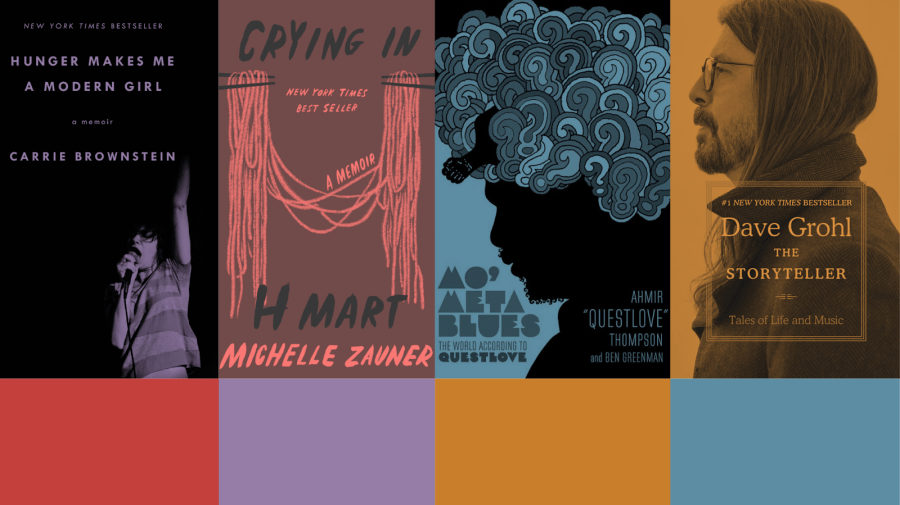 Ever wondered what it's like to hit the road with your bandmates — or play onstage in front of thousands of adoring fans? Luckily, that's exactly what these must-read music memoirs allow for by profiling some of the greatest musicians of both yesteryear and right now.
Of course, it's not all recording sessions and stadium tours here. What sets these musicians' memoirs apart is the intimate, nuanced portraits they paint of the people behind your favorite songs. From award-winning classics to recent releases, we've assembled a collection of some of the best music memoirs out there. Just think of it as a backstage pass of sorts — for a fraction of the cost.
Memoirs By Foundational Rock Legends
Chuck Berry: The Autobiography by Chuck Berry
Unlike many celebrities, Check Berry made a bold choice: he wrote his autobiography without the help of a ghostwriter. As a result, you get a pure, unadulterated look into the life of a legend, from his formative years to the time when he solidified his place as a rock icon.
Elton John's Me
Not just a fascinating musician, Elton John is also an entertaining and inspirational human being. Me offers fans a look into his life, from navigating his substance use disorder to his hilarious antics and memorable theatrics as he carved out a path to one-of-a-kind stardom.
Life by Keith Richards
For many Rolling Stones fans, Keith Richards is pretty much a rock incarnate. Life offers a rare glimpse into that elusive, intriguing world of rockstars — from its very center. Here, Richards recounts his early influences, wild exploits, and enduring career with Mick Jagger and the rest of his Stones bandmates.
Music Memoirs From Contemporary Rockstars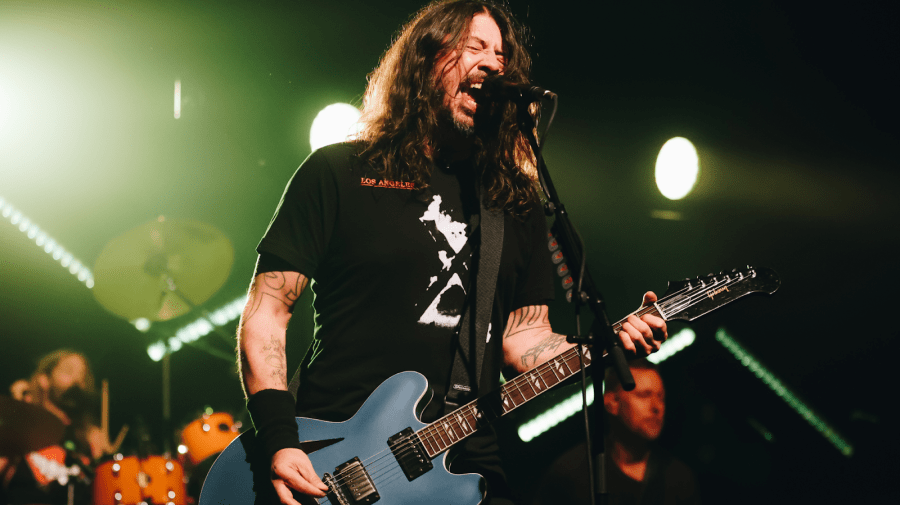 Dave Grohl's The Storyteller
Before Dave Grohl was rocking out with Nirvana or the Foo Fighters, he was just a kid from Virginia who really loved music. In addition to giving fans a glimpse backstage, Grohl recounts some of his favorite stories from different eras of his life in this surprisingly relatable Gen X memoir.
Flea's Acid For The Children
Here, Michael Peter Balzary — a.k.a. Flea — tells the story of how he went from an ordinary kid with conservative parents to the co-founder and bassist of the Red Hot Chili Peppers. From describing his early bohemian days in New York with his mom's jazz-playing boyfriend to meeting Anthony Kiedis in Los Angeles, this free-wheeling memoir is enough to turn even the toughest critic into a fan.
Anthony Kiedis' Scar Tissue
Speaking of the Red Hot Chili Peppers, Anthony Kiedis; the Peppers' frontman, released his inspiring memoir named after the song on the group's 1999 classic album, Californication. The book chronicles the rock singer's life from his birth in 1962 to early 2004. In it, Kiedis recounts his experiences with drugs and sex all while juggling the responsibilities as the band's frontman. A TV series was in the works after the book's release but as of 2022, there have been no further updates on it.
Inspirational Indie Music Memoirs
Crying in H Mart by Michelle Zauner
Best known for her work with the indie rock group Japanese Breakfast, Zauner takes readers on her journey to find her identity as both a musician and an Asian American person in this powerful memoir that paints an exquisite picture of family, grief, and — yes — food, too. 
Dilla Time: The Life and Afterlife of J Dilla, the Hip-Hop Producer Who Reinvented Rhythm by Dan Charnas
Fans of underground Hip Hop may be familiar with producers such as Madlib, MF DOOM, and Danger Mouse. However, if there's one name that outshines most if not all, it's likely the late Hip Hop producer/rapper known as J Dilla. Having unexpectedly passed away at the age of 32 in 2006, Dilla's influence is still felt to this day among producers of various genres. Written by record producer and journalist Dan Charnas, Dilla Time recounts Dilla's first experiences with music as well as the pop culture impact that the legendary producer's music has even to this day.
Brandi Carlile's Broken Horses
Throughout Broken Horses, singer-songwriter Brandi Carlile discusses the difficulty of balancing her faith and sexuality as an openly gay teenager in a small Washington town. Through a series of candid, inspiring recollections, she recounts her journey to becoming an iconic musician and producer.
Adventures in Alternative Music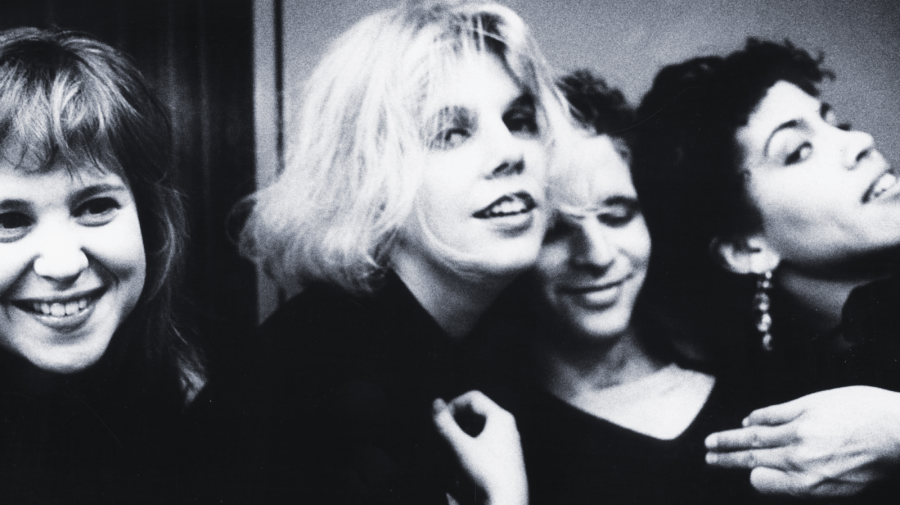 Rat Girl by Kristin Hersh
Alternately bold, funny and raw, Rat Girl tells the story of Throwing Muses' founder Kristin Hersh. Here, Hersh touches on everything from mental illness to unplanned pregnancy, proving a captivating look into the mind of a brave young woman — and killer musician.
Jeff Tweedy's Let's Go So We Can Get Back
In this New York Times bestseller, the Wilco guitarist and singer/songwriter delves into his past as well as the music that inspired his own. From St. Louis record stores to the Chicago music scene, Tweed's memoir takes readers on a journey through both his professional and personal lives.
Punk Rock Pioneers' Music Memoirs
Just Kids by Patti Smith
Before she was known as the "punk poet laureate," Patti Smith fell in love with fellow starving artist Robert Mapplethorpe. Just Kids recounts the couple's fascinating days in the New York City of the '60s and '70s, where they hung out with friends (and fellow icons) like Allen Ginsberg, Sam Shepherd, and William Burroughs.
Elvis Costello's Unfaithful Music & Disappearing Ink
A must for Elvis Costello fans, this rich memoir gives readers a behind-the-scenes look at the artist's writing process as well as what inspired some of his most popular songs. Costello weighs in on everything from his childhood as the son of a dance-hall performer to his collaborations with — and memories of — musical giants like Elton John, Paul McCartney, and Bruce Springsteen.
Hunger Makes Me a Modern Girl by Carrie Brownstein
In Hunger Makes Me a Modern Girl, Brownstein opens up about her days at the center of the underground feminist punk movement of the 1990s. From her time with Sleater-Kinney to her role in IFC comedy hit Portlandia, Brownstein gives readers a peek into what it's like to live a creative life without limits.
Music Memoirs From Jazz and Blues Giants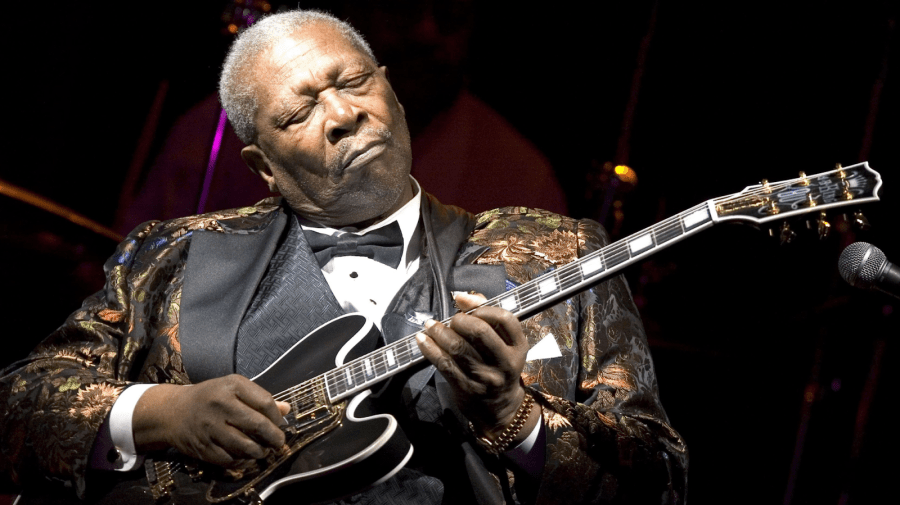 Yes, I Can by Sammy Davis, Jr.
In his 1965 autobiography, Sammy Davis Jr. chronicles his struggle to be seen as more than just the token Black musician among all-white peers, including the likes of Frank Sinatra and Mickey Rooney. Without a doubt, Yes, I Can is an incredible self-portrait of a 20th-century musical icon.
Blues All Around Me by B.B. King
Despite growing up in a low-income family, B.B. King overcame all odds to become the undisputed king of the Blues. From the clubs of Beale Street to his life on the road, King recounts his story — rife with all of its tragedies, triumphs, and adventures — in this must-read autobiography centering on one of the most influential musicians of the past century. 
Brother Ray: Ray Charles' Own Story by Ray Charles and David Ritz
By combining elements of jazz, gospel, and blues, Ray Charles accomplished many achievements in both the music industry as well as the civil rights movements of the past. Often credited as the pioneer of soul music, Brother Ray chronicles the blues legend's rise from poverty and racism during his formative years to the musician's successful and influential adult years.
Music Memoirs By Hip-Hop Icons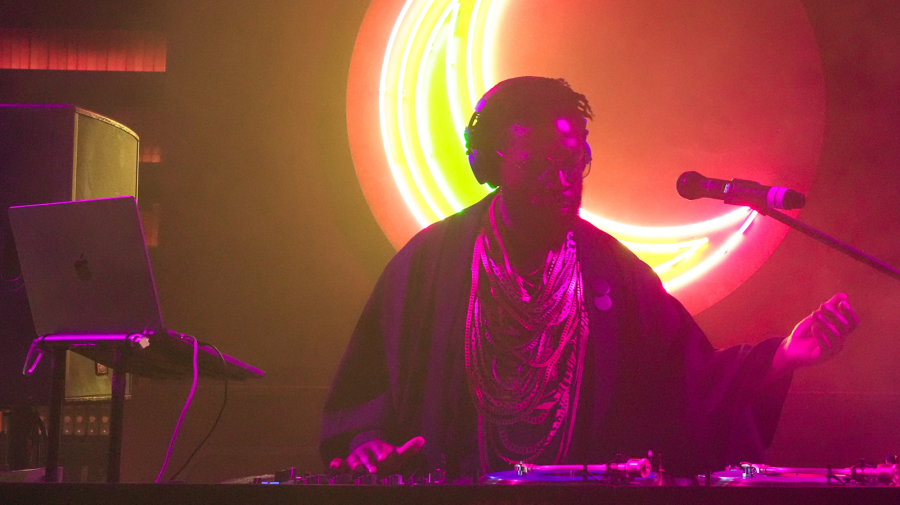 Decoded by Jay-Z
Decoded follows Jay-Z's evolution from a teen who sold drugs to get by in Brooklyn to a certified billionaire, rapper, and businessman. This intimate memoir not only gives fans a look at the deeper meanings behind some of the artist's most famous lyrics, but it also shows you hip hop through the eyes of a man who truly understands its significance as a cultural revolution and art form.
Mo' Meta Blues by Ahmir "Questlove" Thompson
Questlove is one of those artists who's nearly impossible to shoehorn into a single category. He's a musician, DJ, director, music journalist, and frontman for the Roots, for starters. Plus, he's famous for his encyclopedic knowledge of music, so you know his memoir — which delves into his past as well as pivotal moments in music and culture — is sure to be a great read.
The Tao of Wu by Robert "RZA" Diggs
Founder of the hardcore '90s rap group, the Wu-Tang Clan, RZA's memoir focuses on seven profound moments in the producer/rapper's life. He breaks down these moments or "pillars" as he calls them, and analyzes how they've helped him attain success not just financially, but spiritually as well. This memoir is a must-have for fans of philosophy as well as the Wu.