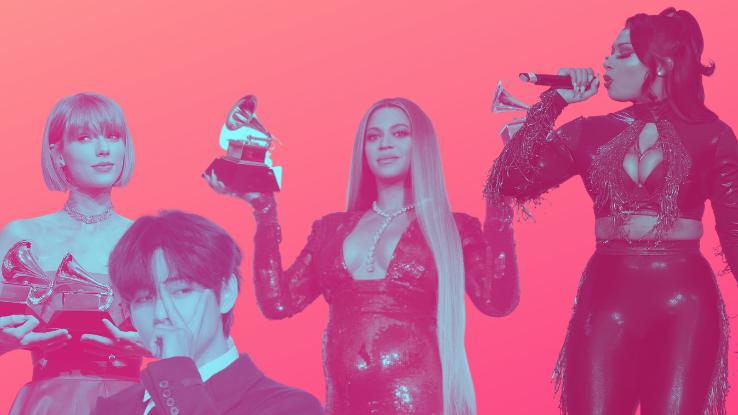 From Mariah Carey to the Beatles, the Billboard charts have long been a who's who of all the biggest names in music. Often, a chart-topping hit — or album — can even boost an artist's Grammy nomination chances. But just as pop music changes with the times, so have the ways we listen to it. And that's created some issues with Billboard's ability to formulate accurate charts.
After all, measuring the Hot 100 becomes much more complicated when fans aren't just buying music, but streaming it. Not to mention, Billboard, which has been the authority on song popularity since 1940, is about to have some stiff competition. Vanity Fair reports that beloved music publication Rolling Stone will launch its own charts — charts that promise to be more representative than Billboard's, because "they will be updated daily as opposed to weekly, they will go deeper on streaming data, and they will be completely transparent about their measurement methodologies." All of this to say, the days of the Billboard charts' authority — and necessity — may be coming to an end.
Billboard's Charts Have Always Faced Obstacles
Billboard's current difficulties in determining what's really popular aren't the first time it's had issues with measuring what everyone's listening to. Prior to 1991, Billboard relied on a sort of "honor system" to collect data about which albums were supposedly flying off the shelves. Staff members at Billboard called up record stores, other retailers and radio stations around the country each week and asked managers to fill out reports about (or just confirm verbally) what had been selling or playing the most.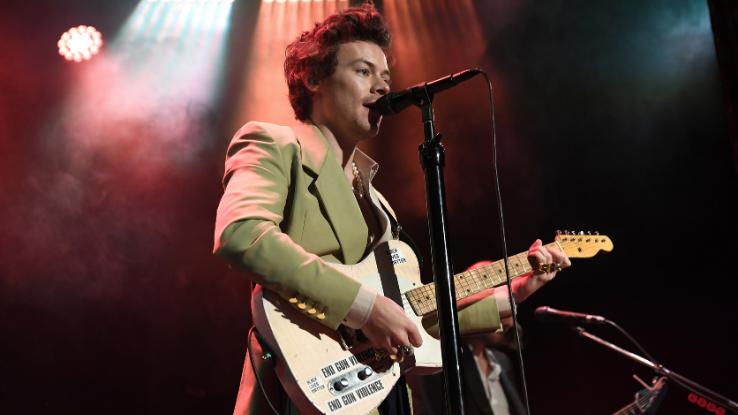 These informal surveys left a lot of room for fudging — and outright fraud. If a record store manager couldn't remember what album actually sold the most or they didn't like what was popular at the time, they then had the opportunity to report to Billboard whatever answer they felt like giving. It wasn't exactly a foolproof way to gather accurate data.
Fortunately, Billboard realized the error of its ways and corrected some flaws in its data collection. In 1991, Billboard adopted a more accurate way to measure album sales and song plays: Nielsen Music's SoundScan, a database that compiled sales numbers from cash registers and music distributors. Because the system measured how often people actually purchased albums — creating "piece count" data — it led to a decade of more accurate charts. But a digital revolution was on the horizon, and it was poised to pose new challenges for Billboard.
No More Partying — or Collecting Data — Like It's 1999
As the new millennium delivered innovations like MP3s and the iTunes music store, Billboard recognized that listening to the radio and buying CDs were no longer the only ways people consumed music. In 2005, Billboard responded to these changes by including paid digital downloads from services like iTunes, Rhapsody and AmazonMP3 in some of its rankings, and this worked — for a time.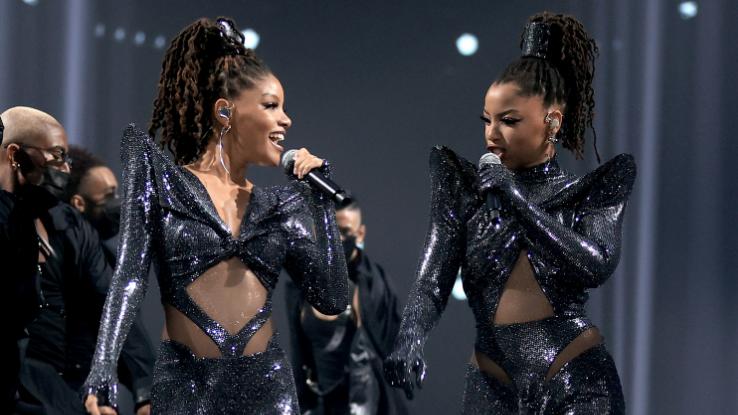 But over the past 15 years, Billboard has had to continually adjust its methodologies for creating charts in order to adapt to the huge shifts in our listening habits, which now usually incorporate streaming services and video-sharing sites. Determining a formula for measuring the most popular songs across these new mediums is complicated, and that sometimes means making hard decisions about assigning importance to each of the different ways we now listen to music.
Billboard has made multiple changes in 2020 alone to address this, from ringing in the new year by announcing it would track YouTube streams to its July decision to stop counting the sales of albums bundled with merchandise and concert tickets. Like a pop-saturated game of whack-a-mole, though, it seems as though every time Billboard comes out with a new solution to tracking and charting, another fresh inadequacy in its methods is exposed.
Ch-Ch-Ch-Ch-Changes Create Challenges for Billboard
These days, Billboard puts greater weight on streaming from paid sources compared to free sources, which can indirectly affect which artists are likely to make the charts. The introduction of YouTube videos into the company's formula did help to balance things out somewhat, especially for the hip-hop, Latinx and R&B artists who consistently dominate the video website's most-played songs and artists lists.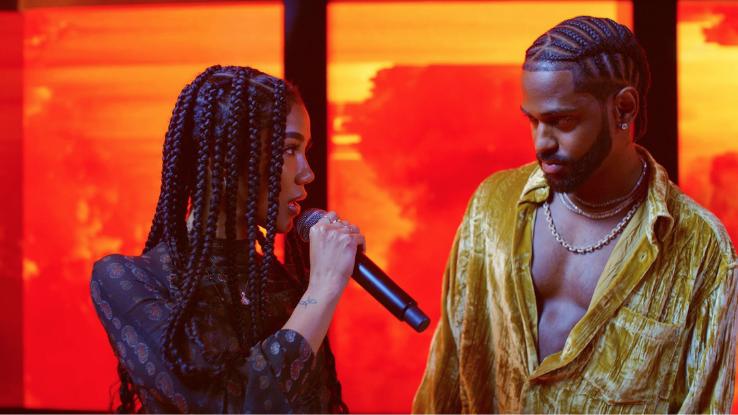 But as long as the Billboard charts have to compare so many different ways to listen to music, and if we keep seeing more of those sites and apps emerge, it may only grow increasingly difficult for Billboard to synthesize all that information into something meaningful.
Billboard is aware of the challenges it faces in the internet age. It's acknowledged "that [previous] measures have fallen short of the intended goal of accurately reflecting consumer intent," meaning the company knows its efforts to measure what's actually popular among listeners have come up short. It's easy to see where the difficulty arises for Billboard — it's representing an industry that's constantly in a state of flux while trying to maintain consistency in obtaining and analyzing new weekly measurements from a wider number of sources.
If it can continue adapting efficiently, Billboard might have a chance at staying relevant. But even if it's consistently capable of keeping up with the capricious landscape of music in this era of memes and streams, generating accurate charts may be only one of its many new worries.
Billboard Has Dealt With Plenty of Drama Lately
Complicating things further is the fact that artists are making their own claims about how valid and accurate Billboard's charts are, hinting that those in the music industry may be finding ways to game the system. In May of 2020, rapper Tekashi 6ix9ine accused the charting company of incorrectly tracking popularity when his single, "Gooba," ranked in the third spot and Ariana Grande and Justin Bieber's "Stuck With U" took first place on the week's list.
The rapper stated in an Instagram video that Billboard had miscounted his single's number of streams and that just six credit cards had been used to purchase a sizable number of his rivals' track — indicating that someone was artificially inflating the sales numbers.
In response to the rapper's claims, Billboard released a statement noting that the company completes audits of its rankings to ensure one buyer can't boost a song or album's position by purchasing a large number of it. Moreover, the missing streaming numbers Tekashi 6ix9ine identified were the result of Billboard only counting U.S., not global, sales and streams, meaning there was supposedly no oversight on Billboard's part.
While the rapper's accusations appear unfounded, that doesn't mean artists don't try to maximize how well Billboard's formula works for them. Musicians from Billie Eilish to Taylor Swift and even Tekashi 6ix9ine once bundled digital downloads of songs with concert tickets, merchandise and other goodies to boost their rankings on the charts. Doing so meant that fans who already purchased the music separately had reason to buy it a second time, boosting sales in the process. Including digital downloads with physical albums also meant that the albums could be counted immediately rather than when the packages shipped.
Billboard eliminated this practice altogether due to the ease with which artists were (sort of) falsifying their tracks' popularity levels, and any digital downloads bundled with physical merchandise were required to be sold as separate add-ons. But this isn't the only way artists have potentially manipulated the charts and interfered with Billboard's accuracy.
Artists Are Clearly Strategizing to Reach the Top
The way an artist releases music to the public has also changed dramatically in recent years — and sometimes, those changes were in direct response to Billboard's formula. In 2018, Kanye West set a record with his album, Ye, after all seven of its tracks debuted in Billboard's Top 40 of the Hot 100.
While West claims that the number seven has special significance to him, some critics noted that the lower number of tracks also helped the rapper sell records because fewer songs needed to do well for the full album to make the list. Thanks to its length, listeners were also more likely to listen to the entire album repeatedly rather than skip songs while streaming — which raised the question of whether West was intentionally trying to capitalize on this by only including seven tracks.
Other artists have employed the opposite strategy. In 2018 Drake released Scorpion, a 25-track album that went on to generate 745.9 million U.S. and 1 billion global streams in its first week. Between the above-average number of songs on the album and Drake's existing reputation, it's maybe not surprising that Scorpion shattered previous records despite being critically panned. But was it part of a greater plan on Drake's behalf to flood the market with an abundance of songs, thereby increasing his chances of topping the charts?
There's not necessarily anything wrong with either approach, depending on the intent. If shorter or longer albums can sell better, why wouldn't musicians take note and give fans what they might want? The issue, as The Washington Post notes, is that impressive ratings like Kanye West's and Drake's — particularly when you consider that both albums weren't critical successes — "are a function of the charts desperately trying to figure out how to rank music in the streaming age." More and more, it has become clear that the digital era is posing problems for Billboard's ability to get a clear grasp on tabulating rankings.
Do Listeners Even Care About Billboard Rankings?
Compounding this problem with obtaining accurate measurements of popularity — data that really represent what people are listening to — is another issue: Musicians are consistently breaking each other's records in terms of what's topping the charts and for how long due to the ways streams and digital downloads are tracked and weighted.
The fact that "records are being broken every time the chart bearers change the rules" — in this case each time Billboard changes the way it determines rankings — makes the ratings ultimately seem meaningless. There's no longer enough consistency to instill a sense of reliability in what Billboard puts out.
Billboard is also existing in an era of music consumption where it has no other option than to be reactive to technological innovations. Plus, the changes in how it measures popularity make it impossible to, say, compare how successful 1980s Madonna was to 2010s Rihanna. But these comparisons may be of little use to today's consumers and even to future historians.
Author and cultural critic Chuck Klosterman elaborates on this, noting that he "[doesn't] know if serious or even casual music people care that much about any musical statistic outside of what is currently the number one song in the country," and that might simply be due to general curiosity. Furthermore, it seems that Billboard charts mostly "matter to record companies in terms of market share and clout," notes author and music historian Donald S. Passman, who through his research came to the conclusion that "consumers [don't] really read the charts anymore."
If everyday consumers are no longer interested in Billboard charts — whether that's due to rapid-fire drama surrounding the charts or a general cultural shift around where we get ideas about music — it's not clear what purpose the rankings are actually serving for most of the population. With its importance among listeners diminished and its ability to chart true hits wavering, it's becoming more apparent that many people may have lost faith in Billboard's ability to represent the music industry.
The Face of Pop Music Will Never Stop Changing
The ways Americans listen to music today are vastly different from the options people had when the Billboard charts began, and therein lies Billboard's potential downfall. Where 40% of the U.S. population once fell in love with the Beatles after their American premier on The Ed Sullivan Show, people today get their music from more sources than ever before — from YouTube to subscription-based streaming apps to digital downloads.
Audiences that were once limited to radio stations and record stores now have the entire internet at their disposal, which makes it increasingly easy for musicians to find potential fans — and increasingly difficult for Billboard to measure what's actually popular among listeners. Gone are the days of easily tracking just a few metrics, one of which was a physical, tangible product whose sales couldn't have been simpler to count once the right system was in place.
We're living in a time that demands rapid response to changes and among consumers who give little clout to a supposed authority's rankings. If Billboard can't keep up with those changes, it might be time for the media brand to go the way of the vinyl albums it made its name tracking.