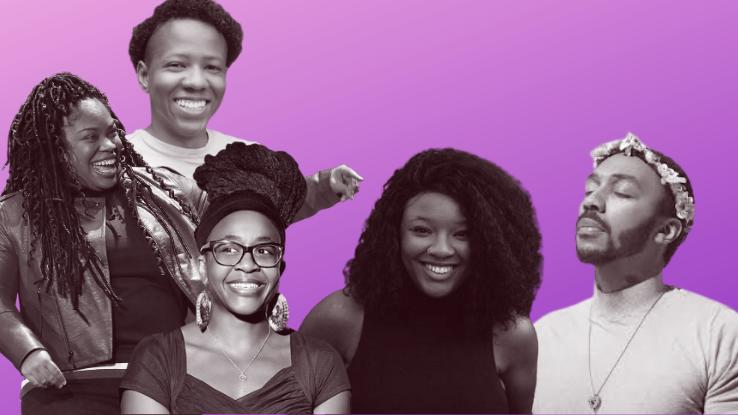 On NPR's Pop Culture Happy Hour podcast, writer Lauren Michele Jackson expanded upon her Vulture essay, which illustrated how 2020's uptick in anti-racist reading lists overshadowed the literary merits and artistry of Black writers' works. In the interview, Jackson referenced literary great Toni Morrison and her acclaimed novel The Bluest Eye, a frequent entrant on such lists. "Toni Morrison loved literature deeply," Jackson says. "A lot of people do [The Bluest Eye and] Morrison's fiction in general — and fiction in general — such a profound disservice with the idea that you can read these novels as some sort of roadmap to racial awakening."
Furthermore, Jackson notes that by tasking novels with being anti-racist, instructive works, folks are "Reinforc[ing] the idea that Black writers aren't paying attention to these things, [that] Black writers are just a means for white people to be better white people." That is, Black writers and their works should be appreciated for their craft and language — not always filtered through a pedagogical lens fit for white consumption.
From Toni Morrison and James Baldwin to Octavia E. Butler and Yusef Komunyakaa, Black writers have always shaped and defined the literary landscape — and contemporary Black novelists, poets and memoirists continue to sculpt that landscape. Penning everything from YA rom-coms and daring novels to lyrical memoirs, these writers have crafted some of today's must-read, soon-to-be-classic works.
Angie Thomas
"At an early age I learned that people make mistakes, and you have to decide if their mistakes are bigger than your love for them." (The Hate U Give)
While querying literary agents, Angie Thomas pivoted from writing fantasy and middle-grade novels, fearing her work "wouldn't matter." Instead, she turned her attention to the news, which, at the time, was focusing on the shooting of Oscar Grant, a Black man murdered by the police on an Oakland train platform — and this story, in turn, inspired Thomas to write The Hate U Give, first as a short story and then as the best-selling young adult novel.
Inspired by Tupac's THUG LIFE tattoo, which was allegedly an acronym for "The Hate U Give Little Infants F-cks Everybody, Thomas has noted the title implies that "what society feeds into youth has a way of coming back and affecting us all." The Coretta Scott King and William C. Morris Award-winner recently published her second young adult novel On the Come Up and, just this year, her third novel, Concrete Rose, hit shelves in January.
Kacen Callender
"It can be easier, sometimes, to choose to love someone you know won't return your feelings. At least you know how that will end. It's easier to accept hurt and pain, sometimes, than love and acceptance. It's the real, loving relationships that can be the scariest." (Felix Ever After)
Best known for their Stonewall Book Award and Lambda Literary Award-winning debut Hurricane Child, Kacen Callender has written several contemporary middle grade and young adult novels as well as best-selling fantasy books.
Most recently, Callender made waves with Felix Ever After, a YA novel about Felix, a transgender teen who fears that he's "one marginalization too many — Black, queer, and transgender — to ever get his own happily ever-after." Booklist notes that "From its stunning cover art to the rich, messy, nuanced narrative at its heart, this is an unforgettable story of friendship, heartbreak, forgiveness, and self-discovery, crafted by an author whose obvious respect for teen readers radiates from every page."
Brit Bennett
"Oh girl, we have known littlebit love. That littlebit of honey left in an empty jar that traps the sweetness in your mouth long enough to mask your hunger. We have run tongues over teeth to savor that last littlebit as long as we could, and in all our living, nothing has starved us more." (The Mothers)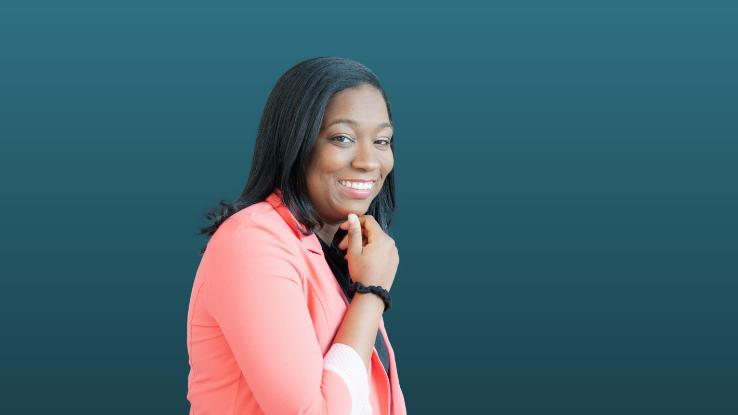 Brit Bennett just released her sophomore novel, The Vanishing Half, in June 2020 to much critical acclaim and commercial success. This soon-to-be-two-time-best-selling author made her debut as a novel writer back in 2016, with the much-lauded novel The Mothers. Before that, Bennett cemented her place as a new, powerful voice with her Jezebel essay "I Don't Know What to Do With Good White People."
N. K. Jemisin
"He's been here one hour, but already he feels like he has never lived anywhere else. And even if he doesn't know who he was… he knows who he is." (The City We Became)
Nora Keita Jemisin, who is perhaps best known by her pen name N.K. Jemisin, is a multi-Hugo Award-winning author. Notably, the three books in her Broken Earth series made her the first writer to win the Hugo for Best Novel in three consecutive years. (It's also the only trilogy to have earned this distinction.) Needless to say, Jemisin is one of the greatest science fiction and fantasy authors working today.
In 2020, her The City We Became topped bestseller lists. What's the speculative novel about? "Every great city has a soul. Some are ancient as myths, and others are as new and destructive as children. New York? She's got six." And that's just the jacket copy. The New York Times praised The City We Became, noting that it "takes a broad-shouldered stand on the side of sanctuary, family and love. It's a joyful shout, a reclamation and a call to arms."
George M. Johnson
"Symbolism gives folks hope. But I've come to learn that symbolism is a threat to actual change—it's a chance for those in power to say, "Look how far you have come" rather than admitting, "Look how long we've stopped you from getting here." (All Boys Aren't Blue)
Journalist, consultant, activist and author George M. Johnson has written for Teen Vogue, The Root, THEM, Black Youth Project and more. They also published their first memoir, All Boys Aren't Blue, in 2020 — to much acclaim. In a series of personal essays about gender identity, toxic masculinity, Black joy and brotherhood, Johnson crafts what The New York Times has called "an exuberant, unapologetic [young-adult] memoir."
Conversational and beautifully written, this can't-miss memoir-manifesto "opens new doors… [T]he author insists that we don't have to anchor stories such as his to tragic ends: 'Many of us are still here. Still living and waiting for our stories to be told―to tell them ourselves'" (via Kirkus).
Jericho Brown
"I don't remember how I hurt myself / The pain mine / Long enough for me / To lose the wound that invented it." ("Colosseum," from The New Testament)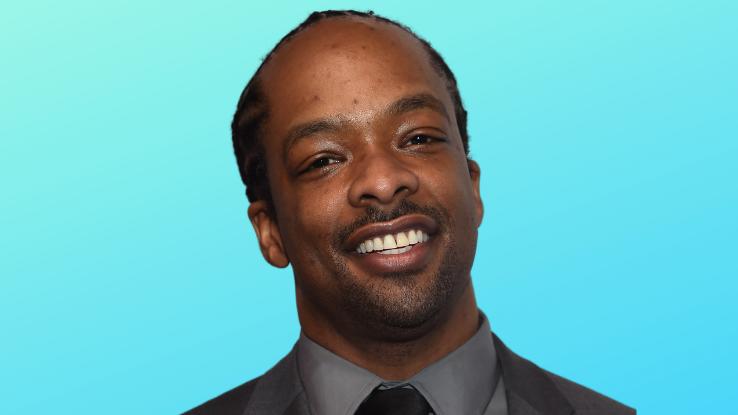 Poet, writer and educator Jericho Brown released his first book of prose and poetry, Please, in 2009. Since then, he has been the recipient of a Whiting Award, an American Book Award and the Pulitzer Prize for Poetry. His other collections, The New Testament and The Tradition, are also must-reads and, for readers who enjoy literary magazines, some of Brown's most landmark poems have appeared in AGNI, Rumpus, Oxford American and The Missouri Review.
Leah Johnson
"I never needed this race, or a hashtag, or the king to be a queen. I was born royalty. All I had to do was pick up my crown." (You Should See Me in a Crown)
Author, educator and editor Leah Johnson penned one of 2020's bestselling novels, You Should See Me in a Crown. Kirkus called the hit YA novel "a pitch perfect rom-com… [and] the queer prom romance you didn't know you needed." In addition to topping the New York Times Best Seller list and earning several "book of the year" commendations, You Should See Me in a Crown is a Stonewall Honor Book and the inaugural Reese's Book Club YA pick. Johnson's sophomore novel, Rise to the Sun, will hit shelves in 2021.
Saeed Jones
"A joke I used to repeat in those days was: Why be happy when you can be interesting? I knew how to be interesting. There was power in being a spectacle, even a miserable spectacle. The punch and the line. Interesting: sentences like serrated blades, laughter like machine-gun rounds, a drink in one hand, a borrowed cigarette in the other. If you could draw enough glances, any room could orbit around you." (How We Fight for Our Lives)
Saeed Jones is perhaps best known for his poetry with his debut collection, Prelude to Bruise, being named a 2014 finalist for the National Book Critics Circle Award. Jones' other accolades include a Pushcart Prize, two Lambda Literary Awards and a PEN Literary Award. Most recently, he authored the visceral, lyrical memoir How We Fight for Our Lives.
Roxane Gay
"It's hard to be told to lighten up because if you lighten up any more, you're going to float the f-ck away." (Bad Feminist)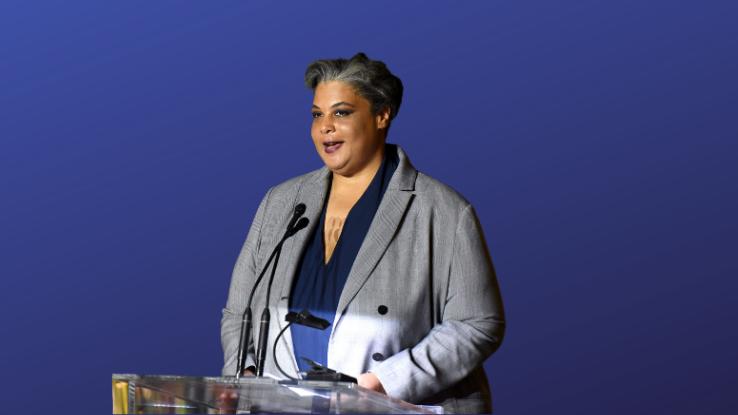 Writer, professor, editor, social commentator and pop culture aficionado Roxane Gay is perhaps most well known for her best-selling essay collection Bad Feminist, but she has written across forms and genres — all to immense success. She holds a PEN Center USA Freedom to Write Award, two Lambda Literary Awards and, in 2018, she and her collaborators, Ta-Nehisi Coates and Alitha Martinez, won an Eisner Award for the comic series World of Wakanda, a Black Panther spin-off. Gay's other must-read works include the short story collections Ayiti and Difficult Women, the memoir Hunger and a novel called An Untamed State.
Nnedi Okorafor
"Prejudice begets prejudice, you see. Knowledge does not always evolve into wisdom." (Akata Witch)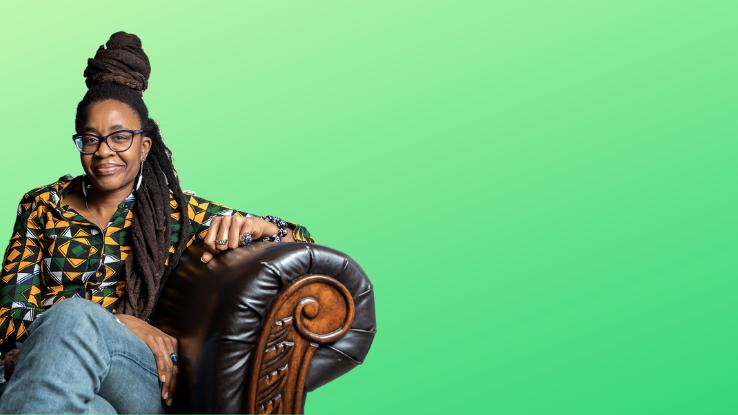 Nnedi Okorafor is a Nigerian-American writer who is best known for her Nebula and Hugo-winning novella Binti, the first entrant in what would become a beloved (and acclaimed) series. The sci-fi and fantasy writer has penned novels and short stories for both children and adults, including Zahrah the Windseeker, Akata Witch, Lagoon and Who Fears Death, which is set to be adapted into an HBO series.
Danez Smith
"i want to say something without saying it/ but there's no time. i'm waiting for a few folks/ i love dearly to die so i can be myself./ please don't make me say who." ("Waiting for You to Die So I Can Be Myself," Homie)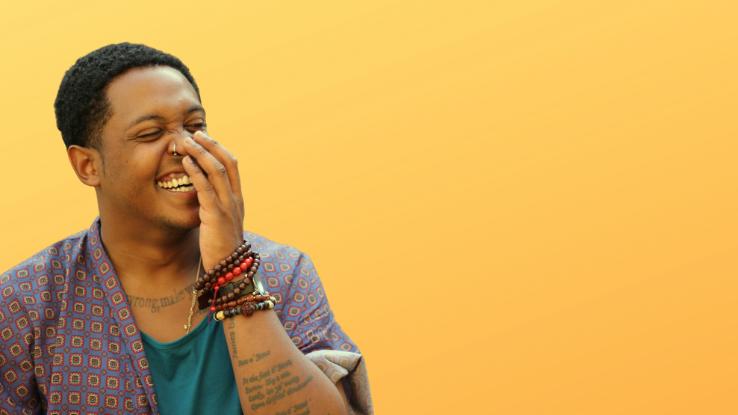 Lambda Literary Award winner and National Book Award finalist Danez Smith has written three poetry collections — Boy, Don't Call Us Dead and, most recently, Homie. Written in the wake of the loss of a friend, Homie is a "magnificent anthem about the saving grace of friendship." The collection has also been called "expansive" and "big enough to hold a vast mosaic of emotion and style, of life and death, of survival and resilience, of pain and joy" by Lambda Literary. Fellow poet Tish Jones perhaps put it best, saying, "Homie is how we survive ― in verse."
Jacqueline Woodson
"The empty swing set reminds us of this — / that bad won't be bad forever, / and what is good can sometimes last / a long, long time." (Brown Girl Dreaming)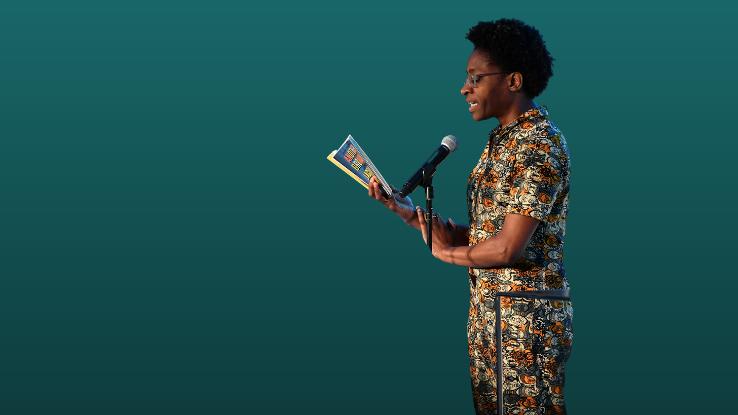 After serving as the Young People's Poet Laureate, Jacqueline Woodson was named the National Ambassador for Young People's Literature, a title that reiterates her incredible contribution to children's and young adult literature. In 2014, Woodson won the National Book Award for her best-known work Brown Girl Dreaming, a young adult novel told in verse. The Coretta Scott King Award- and Newbery Honor-winning writer also authored Miracle's Boys, After Tupac and D Foster, Feathers and Show Way.
Jason Reynolds
"I wanted him to know that I saw him, a guy who, even with a tear-streaked face, seemed to have two tiny smiles framing his eyes like parentheses, a guy on the ground pantomiming his death to remind the world he was alive." (All American Boys)
Jason Reynolds is perhaps best-known for the first book in his Track series, Ghost, which was also a National Book Award Finalist for Young People's Literature. He's also a poet, writing verse for younger audiences, and worked on the graphic novel Miles Morales: Spider-Man. In addition to rounding out the Track series with Patina, Sunny and Lu, Reynolds also penned As Brave As You, a Kirkus Prize- and NAACP Image Award-winning book, and the Newbery Honor novel-in-verse Long Way Down.
Colson Whitehead
"Truth was a changing display in a shop window, manipulated by hands when you weren't looking, alluring and ever out of reach." (The Underground Railroad)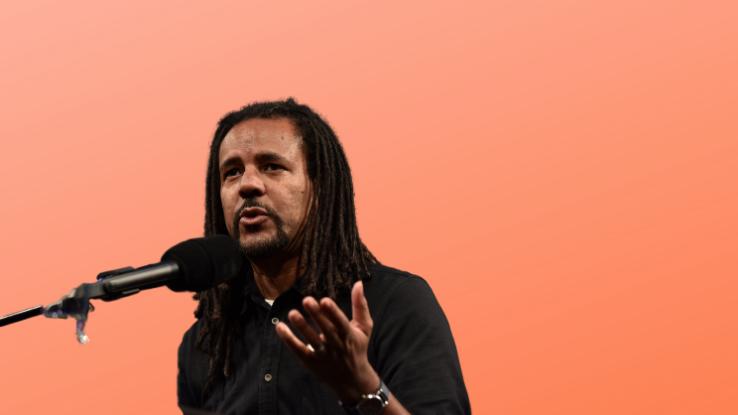 Acclaimed novelist Colson Whitehead received the MacArthur Fellowship back in 2002, just a few years after he published his debut work The Intuitionist. His alternate-history novel The Underground Railroad earned him the National Book Award and the Pulitzer Prize for Fiction. In 2020, he won his second Pulitzer Prize for Fiction for The Nickel Boys, making him just the fourth writer ever to win the fiction prize twice.
Jesmyn Ward
"Some days later, I understood what he was trying to say, that getting grown means learning how to work that current: learning when to hold fast, when to drop anchor, when to let it sweep you up." (Sing, Unburied, Sing)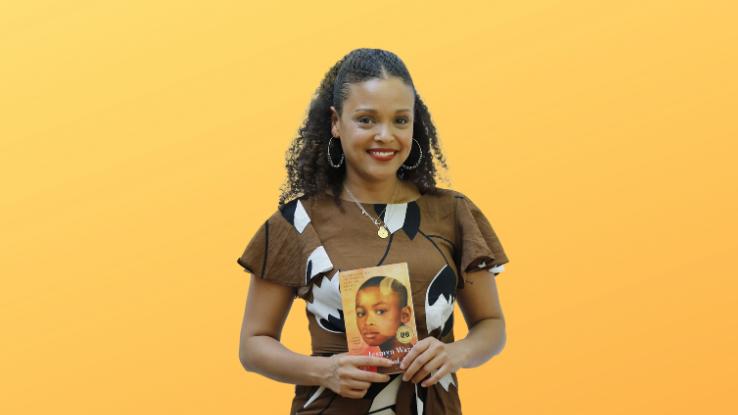 A member of the faculty at Tulane, Jesmyn Ward has a Stegner Fellowship from Stanford University, a MacArthur Grant and two National Book Awards under her belt — in fact, she is the first woman to win two National Book Awards for Fiction. Ward's must-read works include Salvage the Bones and, arguably her most well-known book, Sing, Unburied, Sing. She also edited a seminal essay and poetry collection called The Fire This Time, the title of which alludes to James Baldwin's The Fire Next Time.
Rebecca Roanhorse
"I am the only storm that matters now, and there is no shelter from what I bring." (Black Sun)
Rebecca Roanhorse hails from Rebecca Parish in Conway, Arkansas. Roanhorse credits her complex upbringing as one of the primary sources of inspiration behind her writing career; "I wrote a lot of SF because I imagined different worlds and different places, and created complex places to escape to." Furthermore, Roanhorse's mother (a high school english teacher) and her step-father (an economics professor) encouraged her to develop her writing talents all throughout her life.
One of Roanhorse's first published works was Natives in Space, a 2017 essay that appeared in Invisible 3: Essays and Poems on Representation in SF/F. From there, Roanhorse wrote multiple award-winning short stories and novels, earning an Alex Award, a Hugo Award and a Nebula Award in the process. Some of her most critically acclaimed works include Trail of Lightning and Black Sun.
Ta-Nehisi Coates
"I was young and love to me was a fuse that was lit, not a garden that was grown. Love was not concerned with any deep knowledge of its object, of their wants and dreams, but mainly with the joy felt in their presence and the sickness felt in their departure." (The Water Dancer)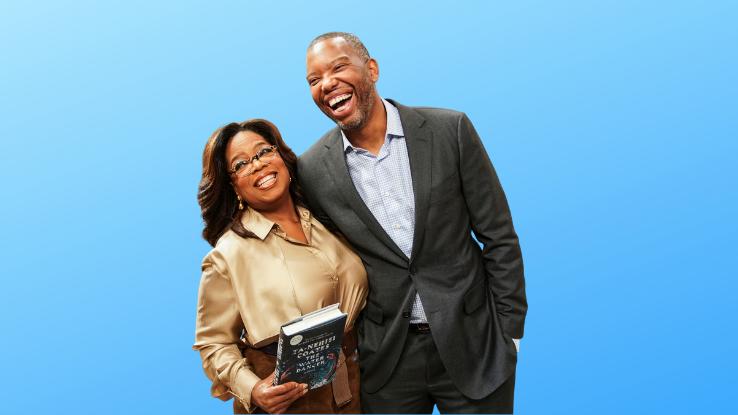 Ta-Nehisi Coates was once best known for his work as a national correspondent for The Atlantic. But, now, his second non-fiction book, the National Book Award finalist Between the World and Me, is perhaps his most widely read work. Outside of nonfiction, Coates has penned several Marvel comics, including entries in both the Black Panther and Captain America series.
Additionally, his first novel, The Water Dancer — a surrealist story with a superhuman protagonist and a pre–Civil War South setting — topped bestseller lists in 2019. Publishers Weekly praised Coates' debut novel, stating, "In prose that sings and imagination that soars, Coates further cements himself as one of this generation's most important writers, tackling one of America's oldest and darkest periods with grace and inventiveness. This is bold, dazzling, and not to be missed."
Natasha Trethewey
"I read the line over and over as if I might discern the little fires that set the flames of an idea licking the page how knowledge burns." ("Illumination," from Thrall)
Natasha Trethewey was appointed United States Poet Laureate in both 2012 and 2013 and won the 2007 Pulitzer Prize in Poetry for her collection Native Guard. Earlier in her career, she was the Poet Laureate of Mississippi and authored a collection of poems, letters and essays called Beyond Katrina: A Meditation on the Mississippi Gulf Coast.
A member of the American Academy of Arts and Letters, Trethewey is also a Chancellor of the Academy of American Poets. When she was appointed to that position, fellow Chancellor David St. John said of her work that "Rarely has any poetic intersection of cultural and personal experience felt more inevitable, more painful, or profound." Her other must-read collections include Thrall and Bellocq's Ophelia.