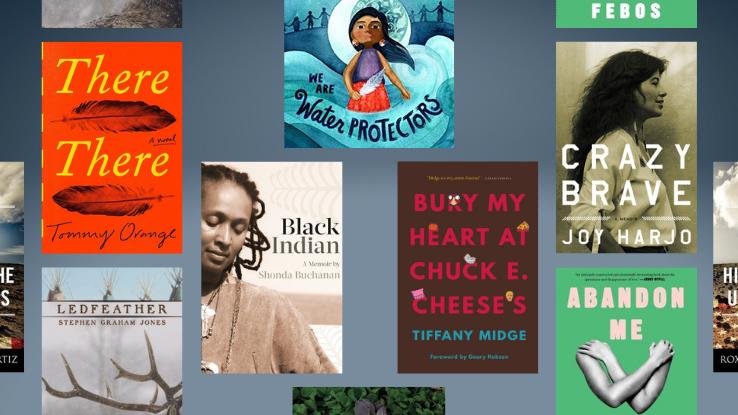 November is Native American Heritage Month and numerous states are participating in this observance. The National Congress of American Indians describes Heritage Month as "an opportune time to educate the general public about tribes" as well as an occasion to acknowledge past and present challenges that Indigenous people face. Moreover, Heritage Month highlights how "tribal citizens have worked to conquer these challenges" over the years.
President Joe Biden previously issued a proclamation ahead of Indigenous Peoples' Day, and he did the same at the cusp of Native American Heritage Month. President Biden officially declared "November 2021 as National Native American Heritage Month." Federal support for America's Indigenous population is certainly appreciated, but there are also numerous other ways to show support.
Attending rallies for Indigenous-led climate justice efforts, supporting the Land Back movement, and providing mutual aid funds to Indigenous-led organizations are also great ways to honor Heritage Month. You can also educate yourself by reading the works of Indigenous authors and poets. Here, we've compiled a list of must-read works by incredible writers. Of course, self-education isn't all about learning history; while understanding history from other perspectives is essential, these works, which range from coming-of-age memoirs to renowned poetry collections, capture the varied, nuanced experiences of Indigenous folks living in the present-day United States.
"Crazy Brave," "How We Became Human" & More by Joy Harjo
Most likely, you're familiar with Joy Harjo because of her award-winning poetry. In fact, Harjo is serving her second term as the 23rd Poet Laureate of the United States — and for good reason. From her acclaimed collection An American Sunrise to How We Became Human, Harjo's poetry is essential reading.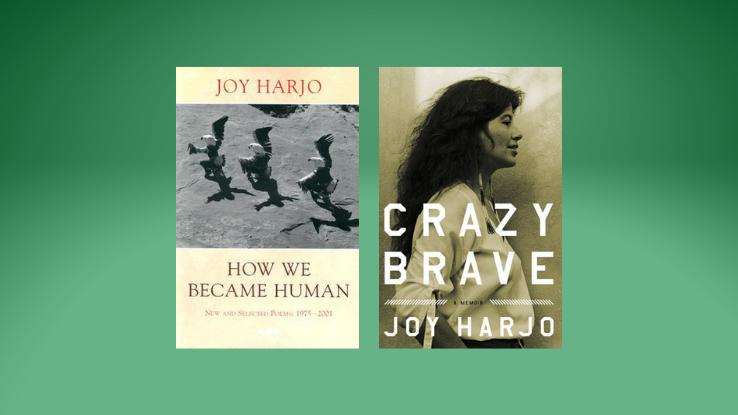 But the talented artist and performer has also penned two incredible memoirs, Crazy Brave and Poet Warrior. "I think the story is the story of a lot of Native people and the story of a lot of women, she says, noting that Crazy Brave, in all its raw, dauntless beauty, was difficult to write. Informed by tribal myth and ancestry, Harjo's memoir illustrates her journey of becoming a young artist, of reclaiming a lost spirituality and the "intricate and metaphorical language of my ancestors."
"Bury My Heart at Chuck E. Cheese's" by Tiffany Midge
You may recall Tiffany Midge's "An Open Letter to White Girls Regarding Pumpkin Spice and Cultural Appropriation," a passage from her memoir, Bury My Heart at Chuck E. Cheese's. As the title of this excerpted work suggests, Midge is an incredible humorist — but she doesn't shy away from critique or commentary, either.
Bury My Heart at Chuck E. Cheese's is composed of standalone musings, but all of the passages add up to a unified whole, all while "driv[ing] a spear into the stereotype of Native American stoicism," as David Treuer, author of The Heartbeat of Wounded Knee, puts it. Honest, moving, and rife with satire, this book gives David Sedaris' best a run for its money.
"There There" by Tommy Orange
Heralded as one of the best novels of 2018 by The New York Times Book Review, NPR, the San Francisco Chronicle and others, Tommy Orange's There There is a "brilliant, propulsive" (People Magazine) bestseller. The book centers on 12 characters, all of whom Orange calls "Urban Indians," living in Oakland, California.
These characters' distinct stories (and lives) end up colliding on one fateful day. Despite grappling with several centuries' worth of pain, Orange also infuses the text with humor and beauty. Without a doubt, There There is a modern classic — and near-impossible to put down once you start reading it.
"Abandon Me" by Melissa Febos
Winner of the Lambda Literary Jeanne Cordova Prize for Lesbian/Queer Nonfiction, Abandon Me centers on author's need for connection. This incredibly vulnerable collection of memoirs sees Melissa Febos examining her own journey of self-discovery, which is marked by both passion and obsession.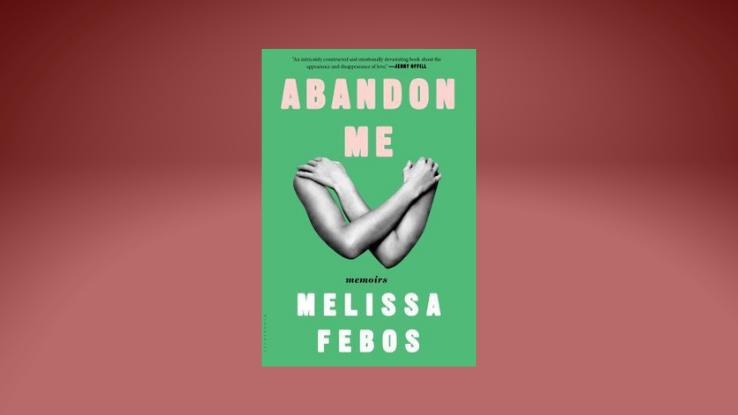 In reference to the titular story, The Chicago Review of Books notes that the "memoir is the map" — one that helps us understand Febos, even if the on-page version of her is lost. In fact, Febos is particularly deft at exploring the simultaneous thrill and fear that come along with losing yourself in another person — or people.
"Black Indian" by Shonda Buchanan
For as long as Shonda Buchanan can remember, she has cherished her multi-racial heritage. At the same time, Buchanan and her family suffered — not just because of America's ongoing racism and ostracizing attitudes, but because there was so much they didn't know about their past.
In this searing memoir, Buchanan digs into her family's past, exploring what it means to be an African American person, an Indigenous person — and a Black Indigenous person. While her search for truth may not encapsulate the experiences of all biracial folks, Buchanan's story deeply resonates due, in part, to its specificity and the way the author openly shares her lived experiences.
"We Are Water Protectors" by Carole Lindstrom
"Water is the first medicine," reads We Are Water Protectors. "It affects and connects us all." Inspired by the myriad Indigenous-led movements happening across North America, this breathtaking picture book is a sort of call to action, wrapped in lyrical prose and watercolor illustrations crafted by #OwnVoices writer Carole Lindstrom and artist Michaela Goade.
Booklist notes that the book was "written in response to the construction of the Dakota Access Pipeline [and] famously protested by the Standing Rock Sioux Tribe" and that "these pages carry grief, but it is overshadowed by hope in what is an unapologetic call to action." No matter one's age, We Are Water Protectors is a must-read, one that gets to the heart of the things that matter and puts Indigenous ideas, groups, creators and leaders rightfully at the center of the movement to safeguard our planet from human-caused climate change and destruction.
"As Long As Grass Grows: The Indigenous Fight for Environmental Justice, From Colonization to Standing Rock" by Dina Gilio-Whitaker
While Indigenous activists have always led the fight for climate and environmental justice, their efforts have become more widely acknowledged by media, the federal government and allies. From the Standing Rock protest to #StopLine3, these fights are far from over — and they're happening all across the country.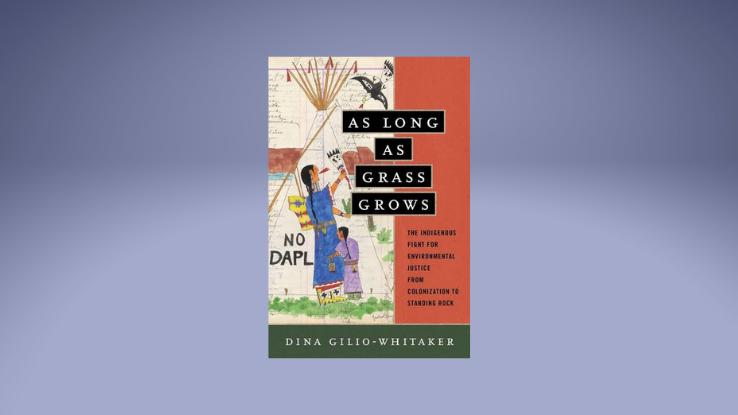 Inspired by these fights, Indigenous researcher and activist Dina Gilio-Whitaker authored As Long as Grass Grows: The Indigenous Fight for Environmental Justice in 2019. In the text, Gilio-Whitaker explores the ways the federal government has violated tribal treaties, destroyed the land it stole, and made food and water inaccessible to many native peoples. Additionally, the book highlights the leadership of Indigenous women in these fights for environmental justice.
"Eyes Bottle Dark with a Mouthful of Flowers" by Jake Skeets
Selected as the Best Poetry Book of 2019 by the likes of Electric Literature, Entropy Mag, Auburn Avenue and others, Eyes Bottle Dark with a Mouthful of Flowers is a masterful collection. The publisher calls Jake Skeets a "dazzling geologist of queer eros" — and that certainly feels like an apt description.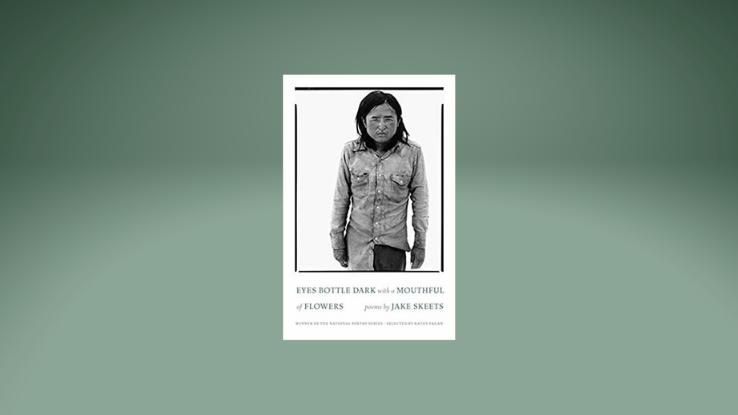 In the book, "Drunktown, New Mexico" has been shaped by violence — not just the violence that occurs there, but the violence done to it. Skeet writes that "the closest men become is when they are covered in blood / or nothing at all" in this town. This committed portrait of a place that's been ravaged and forgotten also highlights the resilience of the people who live there — and the desire to reclaim what's been taken.
"The Beadworkers: Stories" by Beth Piatote
Called a "poignant and challenging look at the way the past and present collide" by Kirkus Reviews, Beth Piatote's debut story collection, The Beadworkers, is set in the Native Northwest. From the Battle of Wounded Knee to the Fish Wars of the 1960s, many of the stories in the collection stem from, or meditate on, events from the past.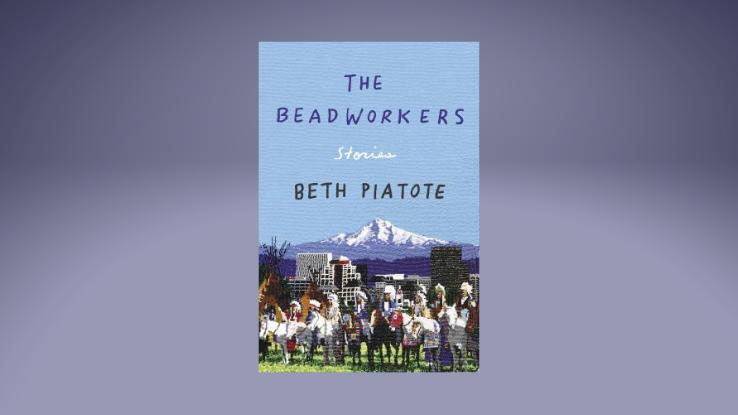 One of Piatote's narrators notes that, "it's surprising how much material can be mined from making Indian versions of things" and, in other stories, Piatote does just that, retelling classical stories, like Sophocles' Antigone, from an Indigenous perspective. With vibrant characters and a beautiful mix of both verse and prose, Piatote's debut is a must-read collection — and we can't wait to read more of her stories in the future.
"The Only Good Indians" by Stephen Graham Jones
Stephen Graham Jones (Ledfeather) wrote one of the 2020's most highly anticipated horror novels — and all that anticipation certainly paid off. The Only Good Indians centers on the tale of four childhood friends who grow up, move away from home and then, a decade later, discover that a vengeful entity is hunting them for an act of violence they committed long ago.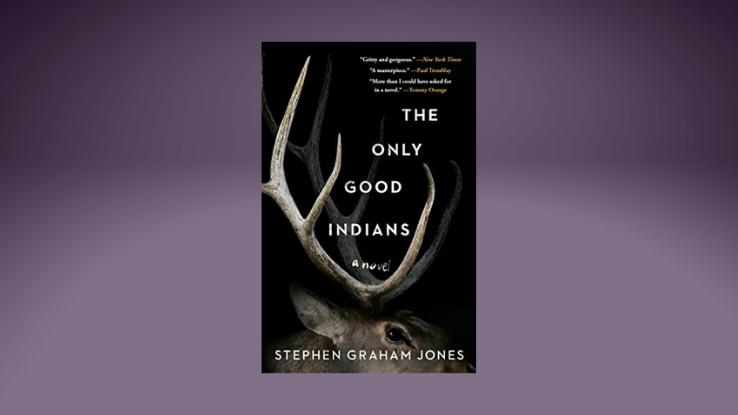 The novel combines horror, drama and social commentary quite flawlessly, proving NPR's statement that "Jones is one of the best writers working today regardless of genre." Rebecca Roanhorse, the bestselling author of Trail of Lightning, wrote that "Jones boldly and bravely incorporates both the difficult and the beautiful parts of contemporary Indian life into his story, never once falling into stereotypes or easy answers but also not shying away from the horrors caused by cycles of violence."
"An Indigenous Peoples' History of the United States for Young People" by Roxanne Dunbar-Ortiz
Undoubtedly, understanding our collective history is essential to understanding our present. For example, the movements to abolish Columbus Day or stop Line 3 stem from how the first colonizers treated Native people and the land we all live on today. Today, there are more than 500 federally recognized Indigenous nations; roughly 3 million people comprise these nations, but, before the centuries-long genocide by white colonizers, 15 million Indigenous people lived on land that's the present-day U.S.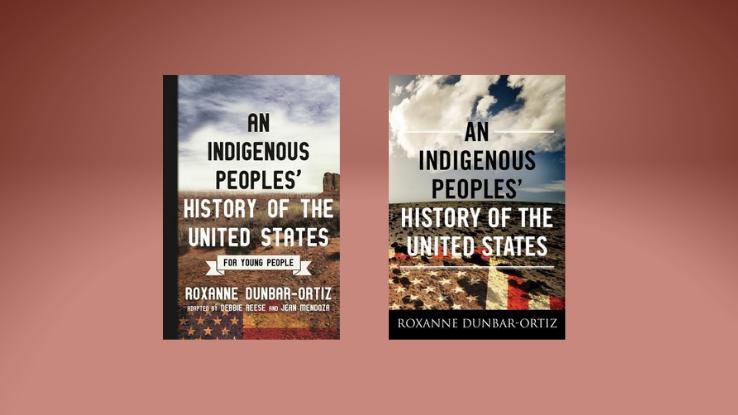 In An Indigenous Peoples' History of the United States, historian and Indigenous rights activist Roxanne Dunbar-Ortiz tells the story of the U.S. empire's rise from an Indigenous perspective — a landmark first. Dunbar-Ortiz's 2015 bestseller was later adapted, with the help of Jean Mendoza and Debbie Reese, into a book aimed at middle-grade and young-adult readers.
Whether you're reading one of these books yourself or looking to start a discussion with younger students, these texts allow readers to think critically and examine the way we learn about our history. Filled with archival images and maps, An Indigenous Peoples' History of the United States for Young People does an exceptionally good job of highlighting 400 years of Indigenous peoples' resistance and resilience in the fight against colonialism.
"Streaming" by Allison Adelle Hedge Coke
Award-winning poet Allison Adelle Hedge Coke explores loss, memory and the future of our planet in this multi-award-winning collection. Joy Harjo, the U.S. National Poet Laureate, noted that the poems in Streaming are "the songs of righteous anger and utter beauty."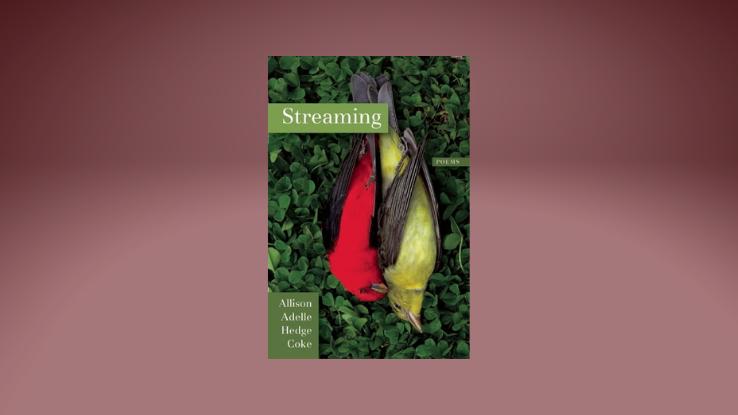 Lauded for her musicality, Hedge Coke uses structure and imagery to great effect, crafting poems that are singular. "Hedge Coke uproots the order of poetry and song," Jennifer Martelli writes in Green Mountain Review "— or, she finds its massive roots deep beneath the soil of America."
"Feed" by Tommy Pico
Tommy Pico has won the Whiting Award, an American Book Award, and was a Lambda Literary Award finalist. Now, Feed completes his Teebs Cycle, a series of four books. This riveting collection is ambitious, to say the least, and tackles everything from pop culture to food to being friends with your ex.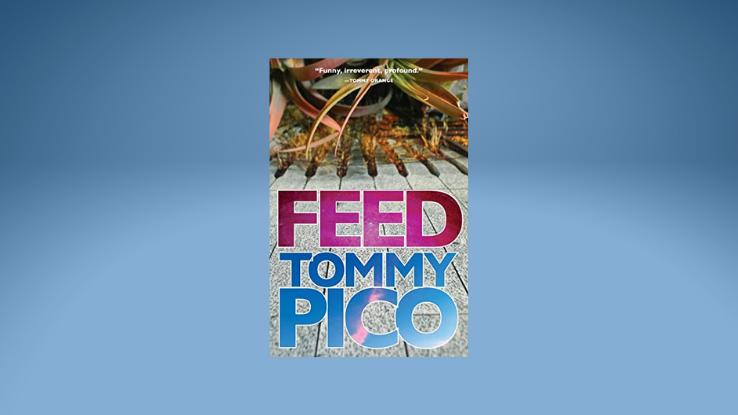 Shelf Awareness called it "a dazzling fusion of culture," noting that "Feed is as much about what we consume as how we consume. Pico's lines are ever-growing, ever-expanding. And while we might seem lost in the abundance, the sheer variety, Pico is a skilled enough poet to ground us."