This year, you may be itching to travel as much as we are. And it's starting to look as if the COVID-19 pandemic may finally make things a bit easier. As we hope things start getting seemingly normal in 2022, and that trips to visit family or journeys to Europe will be safe options, we think this is the perfect time to travel vicariously and safely through literature.
Here are a few novels that feature protagonists who travel the world and face foreign lands. They brave trains, boats, planes, taxi cabs and jet lag, all so that you don't have to do so. So sit back, relax and enjoy the read.
A Room With a View (1908) by E.M. Forster
E.M. Forster's novel set at the beginning of the 20th century tells the story of the young Lucy, her unconventional family, the trip she takes to Florence where she falls in love with life, and the guy she meets there, who turns out to be more to her liking than the one who becomes her fiancé.
Through Lucy, we travel from Florence to Rome and then get to spend time at her family's home in Surrey and the little village where they live.
As a reading companion, you can watch the 1985 movie adaptation directed by James Ivory and starring Helena Bonham Carter as Lucy as well as Judi Dench, Maggie Smith and Julian Sands. Dench plays a writer and seasoned traveler. Smith is Lucy's cousin and chaperone. Watching the two dames of English cinema tour the sights in Florence certainly is one of the highlights of the film, which won three Oscars.
Death on the Nile (1937) by Agatha Christie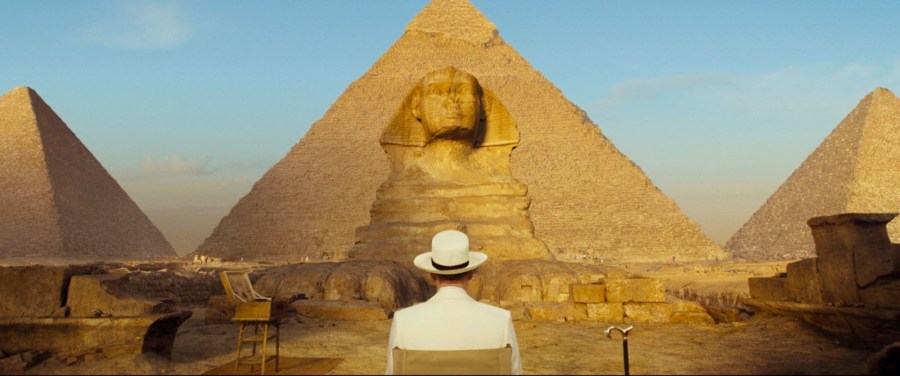 Agatha Christie's Belgian mustachioed detective Hercule Poirot finds himself aboard a steamer on the Nile, in Egypt, when, of course, someone turns up dead. There's an array of colorful characters — and the murderer is among Poirot's fellow passengers. And even though you know that, by the novel's end, the veteran sleuth will find who's guilty, Christie always manages to surprise her readers. Besides the whodunnit aspect, Death on the Nile will make you long for a visit to the rock-cut temples of Abu Simbel, while wearing a perfectly white linen suit.
The book has been adapted for the screen on several occasions. You can check out the 1978 version with Peter Ustinov as Poirot and a star-studded cast that includes Mia Farrow, Jane Birkin, Bette Davis, Angela Lansbury, David Niven and Maggie Smith.
You may also be interested in Kenneth Branagh's version of this story that was released on February 11. He dons the mustache and is accompanied by Gal Gadot, Letitia Wright, Rose Leslie, Annette Bening, Russell Brand and the now-controversial Armie Hammer.
The Talented Mr. Ripley (1955) by Patricia Highsmith
Patricia Highsmith's first novel of the five-book Tom Ripley series is certainly the most gripping and fascinating one. Her protagonist, a scrappy con-artist-turned-opportunist accepts an assignment from the parents of one of his acquaintances, Dicky Greenleaf, to go to Italy and convince him to return home to New York. Things don't go exactly according to plan and Dicky finds himself in trouble.
Highsmith takes the reader and Tom from New York to the fictional Southern Italian seaside town of Mongibello and then to Naples and Rome. Throughout the rest of the series, which is set in the 1950s and 1960s, Tom ventures to London, Paris and West Berlin, but spends most of his time gardening in the fictional French village of Villeperce-sur-Seine, south of Orly.
And even though there's a 1999 movie adaptation of the first novel written and directed by Anthony Minghella (The English Patient) and starring Matt Damon as Ripley, I'm definitely much more intrigued by the upcoming Showtime series Ripley. It stars Andrew Scott (Fleabag) as the titular character. The eight-episode first season will be written and directed by Steven Zaillian (Schindler's List, The Night Of).
Giovanni's Room (1956) by James Baldwin
Set in 1950s Paris, Giovanni's Room draws from James Baldwin's own experiences; the prominently New York-based Black author spent almost a decade living in the French capital in the late 1940s and 1950s. The book centers on David, a white bisexual American torn by his feelings and his inability to interiorize his sexual identity. David has an American fiancée, Hella, who's left Paris for Spain to think, all while he has an affair with Giovanni, an Italian waiter he meets in a bar. Eager to prove to himself that he's not gay and simply waiting for the return of Hella, David meets another woman and has sex with her.
Other than the drama and the musings on love and those we feel attracted to, you can read Baldwin's short novel for its depiction of expat life in 1950s Paris.
Get Shorty (1990) by Elmore Leonard
Travel from Miami to Las Vegas and then get comfortable in Los Angeles and the Hollywood scene with this Elmore Leonard mystery thriller that tells the story of Chili Palmer, a loan shark who specializes in getting debts paid and is very thorough at his job. When Chili finds himself in L.A. trying to collect money from a horror film producer, his interest in show business takes over. With him, the reader will get to know the rhythms of the entertainment capital of the world a little bit better.
And even though this is probably my favorite Leonard novel, I was never very convinced with the two screen adaptations of Get Shorty. There's a 1995 movie with John Travolta as Chili Palmer and a 2016 show with Chris O'Dowd in the main role. When it comes to Leonard's adaptations, my go-to is still the FX show Justified with Timothy Olyphant as the U.S. Marshal Raylan Givens from the novel Pronto.
Where'd You Go, Bernadette (2012) by Maria Semple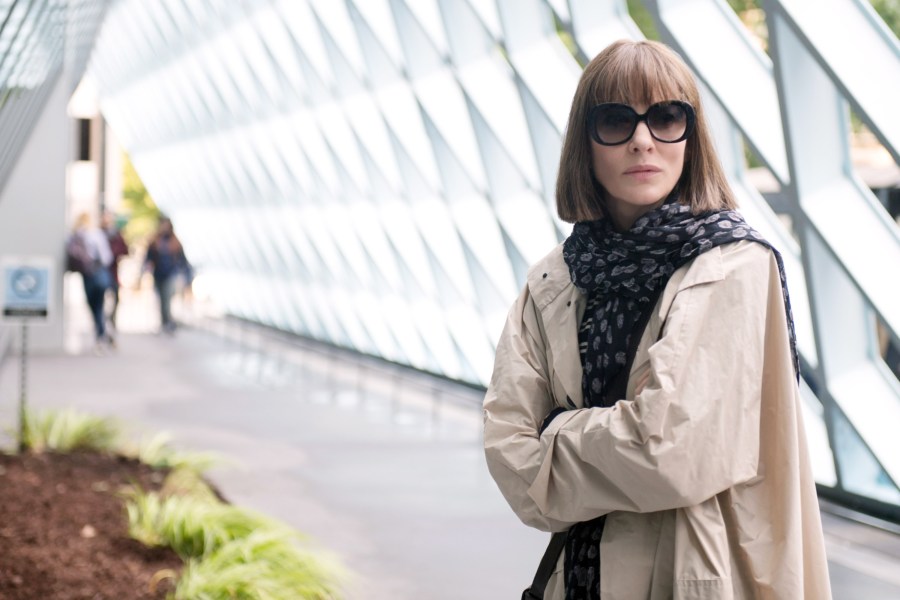 Get a glimpse into a very specific kind of Pacific Northwest lifestyle with this satirical novel set in Seattle about a genius architect-turned-full-time-mom with a deep disdain for interactions with humans who aren't her husband or her teenage daughter. In this sort-of-epistolary novel, which is written as the unveiling of a mystery of where did Bernadette went, there are nosy neighbors with a penchant for organic gardening, tech bros, goofy dogs, brilliant builders of houses and digital criminals. And all that happens while a grand trip to Antarctica needs to be organized.
You can also watch the 2019 movie adaptation of this book directed and co-written by Richard Linklater, starring Cate Blanchett and featuring some very unique Seattle landmarks like the Public Library.
Americanah (2013) by Chimamanda Ngozi Adichie
Granted, Chimamanda Ngozi Adichie's fictional book about a Nigerian young woman, Ifemelu, who leaves her native Lagos for the United States is more a tale of the troubles of emigrating to a foreign country than a travelogue. But the book is also a good read when it comes to race in America. Through Ifemelu, a Black woman who's never had to define herself by certain parameters before leaving Africa, we learn about some of the complexities and idiosyncrasies of being Black in the U.S.
And as you follow Ifemelu and her early boyfriend, Obinze, you'll also get to live in Princeton, New Jersey, and in London from the perspective of those who at first aren't sure whether they belong but end up making their way. And you'll get to encounter the vibrant and cosmopolitan Lagos almost as if you were a native.
Crazy Rich Asians (2013) by Kevin Kwan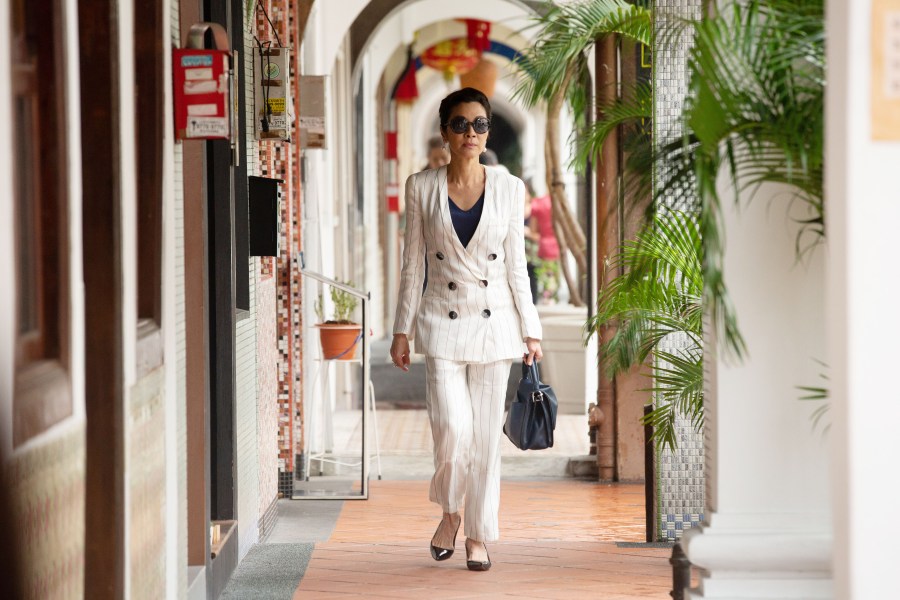 You've probably watched the romantic comedy movie adaptation of this novel. The film stars Michelle Yeoh, Constance Wu, Henry Golding and Awkwafina. It was a box office hit and the first major studio film since 1993's Joy Luck to feature an all Asian and Asian American cast. It also depicted a tiny bit of New York but mainly the eclectic, sophisticated and chic Singapore. 
In Kevin Kwan's original novel of the same name, we're transported to the island city-state and are afforded a first-row seat into the lives of some of the most exclusive (a.k.a. crazy rich) Singaporean families.
Less (2017) by Andrew Sean Greer
Arthur Less is a struggling writer who's about to turn 50. To his chagrin, his ex is a Pulitzer Prize-winning poet. His other more recent ex is about to get married and, as if things couldn't get any worse, Less has been invited to the wedding. In need of the perfect excuse to miss Freddy's nuptials, Less embarks on a never-ending working trip around the world.
He'll leave his home in San Francisco for an interview in New York, then head to Mexico City for a conference. From there it'll be Turin, for an awards ceremony. In Berlin, he'll teach a creative writing class. He'll have a pleasant layover in Paris, then it'll be Morocco for his actual birthday and India, to stay at a retreat and get some writing done. Things are supposed to end in Japan, where he's taken a commission as a food critic. And even though Less is dealing with a very bad case of heartbreak paired with a midlife crisis, the novel will steal more laughs from you than you could expect given its premise. Not for nothing, it did win a Pulitzer Prize.
People We Meet on Vacation (2021) by Emily Henry
What if you and your best friend took one trip every year in which everything was possible? You could always find a way to adapt it to your circumstances and budget. That's what Poppy and Alex have been doing every summer since they met during their college years in their hometown of Linfield, Ohio. They go to Vancouver Island; they drive to Nashville; they manage to fly to San Francisco, and Vail, Colorado; they have the perfect time in Sanibel Island, Florida; they're forced to spend a feverish staycation in New York City, where Poppy lives; they share a Tuscany trip with more people than it was wise to do; and things culminate in a too-hot stay in Palm Springs at a hotel where the AC is just not working.
Emily Henry manages to pull a new Beach Read with this romantic novel in which the protagonist is a travel blogger who takes the reader from one enchanting vacation destination to another, all while trying to figure out what it is that always brings her and Alex together for yet another trip.