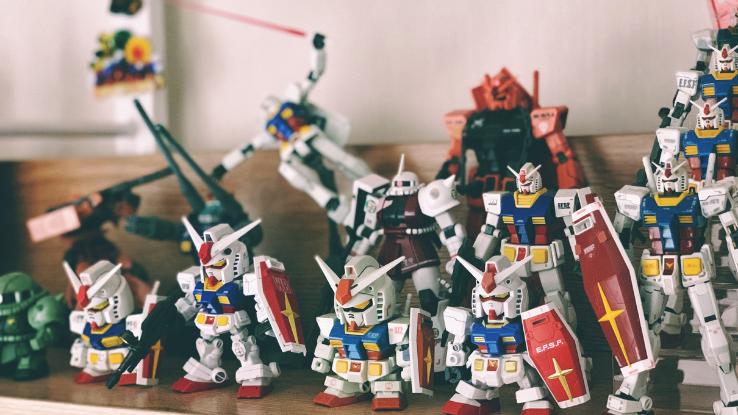 Do you still have your childhood toys packed in a box in the corner of your attic? It's time to open it up and see if you have nostalgic toys to pass down to new generations or a treasure chest filled with valuable collectibles. That's right — many toys from your childhood are now worth hundreds or even thousands of dollars.
Which toys are worth the most? It depends on a lot of factors, starting with collector appeal. Start by checking out this list of 30 childhood toys you might still own that could be worth a small fortune.
Happy Meal Toys, $100
You're not alone if you loved going to McDonald's when you were a kid just to get a Happy Meal toy. The toys were free with the purchase of the meal, and it was always a special treat and a surprise. Which toy would you get next?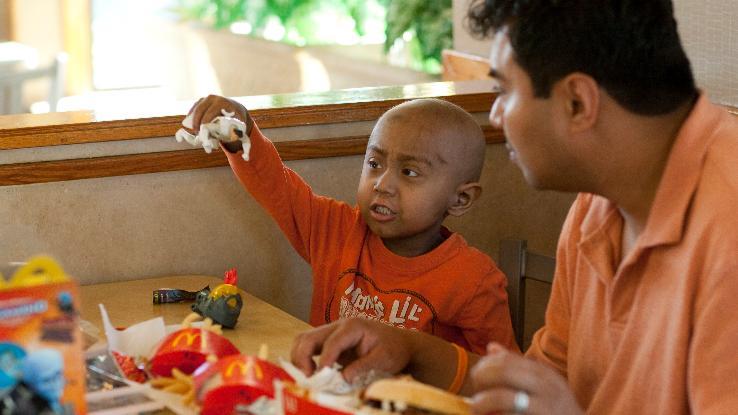 McDonald's has changed Happy Meals in recent years. The fast food chain removed the kids' meal option from its value menus and increased the price to $3.99 in most locations. Many older Happy Meal toys from the '80s and '90s are now considered rare collectibles and can sometimes sell for around for $100 each. Looks like eating at McDonald's all those years could finally pay off.
Skip-It, $120
In the 1990s, you most likely asked your parents to buy you a Skip-It. The toy was made famous by a children's commercial filmed at Ravinia Elementary School in Highland Park, Illinois. The apparatus attached to kids' ankles for easy swinging and skipping, and it seemed like the coolest invention ever.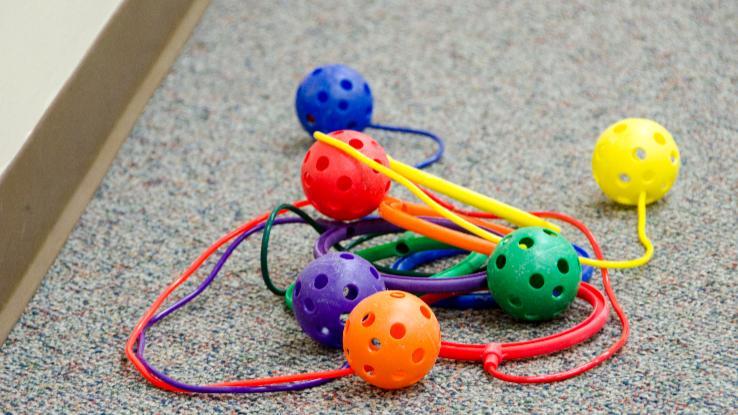 If you still own your vintage Skip-It, you might be able to sell it for as much as $120. However, the toy needs to be in its original packaging to get the best price. You probably won't strap on Skip-It ever again, so why not earn some money from it?
Lite-Brite, $130-150
Everyone seemed to own a Lite-Brite in the '70s, '80s and '90s. It was a magical toy with bright lights that allowed you to create colorful designs. Time Magazine listed the Lite-Brite as one of the top 100 toys of all time. Originally released in 1967, it entertained kids for hours.
If you've been hanging on to your original Lite-Brite, it's time to let it go. If it's still in working condition in its box, you could sell it for $130 to $150. You might not think anyone cares about a Lite-Brite in 2019, but many people enjoy collecting (and sometimes even using) classic toys.
Moon Shoes, $200
These shoes were questionable in the '70s, and they're still questionable today. First introduced in the '50s, the shoes were supposed to make you feel like you were walking on the Moon. They were popular well into the '90s, although no one is quite sure why.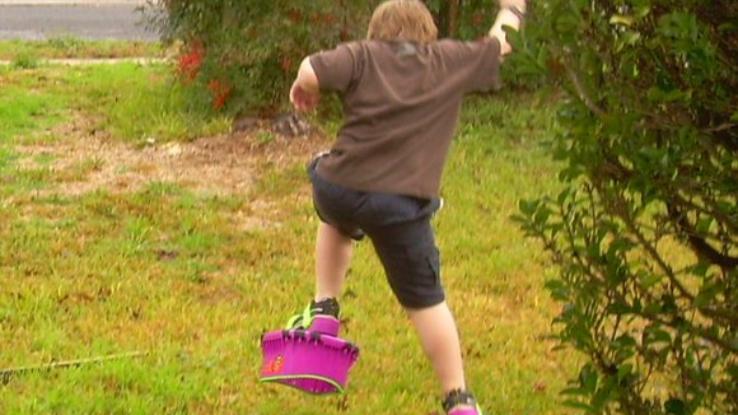 Stomping around in shoes with built-in trampolines supposedly mimics what astronauts experienced on the lunar surface. They are certainly unique, and because of their rarity, they could be worth around $200 in mint condition and in the original packaging. If you really loved them and wore them, you might be able to sell them for less.
View-Master, $430
You were considered one of the "cool kids" if you owned a View-Master. First introduced in 1939, children (and adults) could look through the binocular-like device to view novelty photos, animated images and various other images.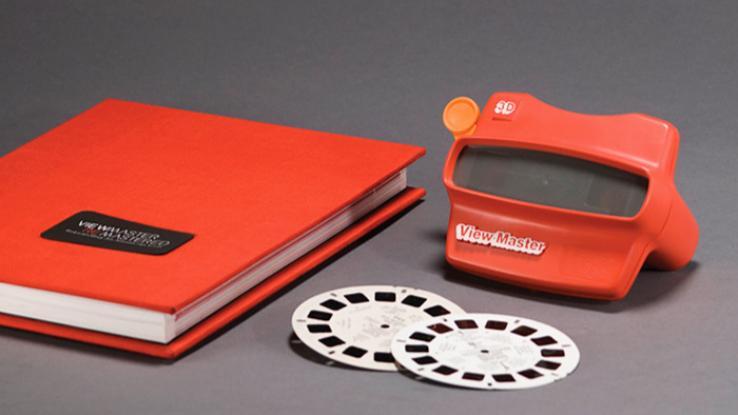 Although everyone could enjoy View-Master slides, it was primarily geared toward children. They could take it with them almost anywhere, and many slides were themed after blockbuster hits, including Jurassic Park and E.T. the Extra-Terrestrial. View-Masters are now worth about $430, especially if they're in mint condition.
Strawberry Shortcake Dolls, $550
Every little girl wanted to own a Strawberry Shortcake doll. The adorable 6-year-old, red-headed protagonist of The World of Strawberry Shortcake inspired many television shows, films, toys, merchandise and more. First introduced in 1979 by Muriel Fahrion, the character spawned an entire franchise.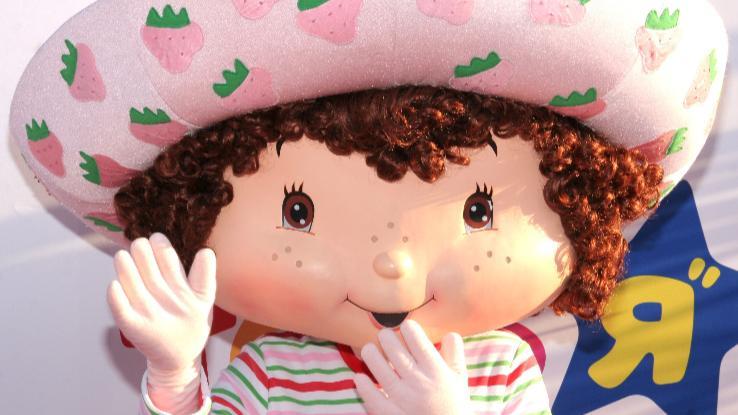 If you still own your old Strawberry Shortcake dolls, especially the Banana Twirl doll, they are worth around $550 to collectors. In addition, a plum-scented Plum Puddin' combined with the Berrykin doll set is worth around $500. Other dolls could be worth substantial amounts as well, as long as they are in their original packaging. It's time to pack up Strawberry Shortcake for a new home.
Super Soaker, $600
Who didn't love having water gun fights? It was the best way to spend a hot summer day. While every water gun was cool, the Super Soaker was the one everyone wanted to own. The water gun operated on its own, using pressurized air to shoot a stream of water at any victim in close proximity. Its popularity generated more than $1 billion in sales.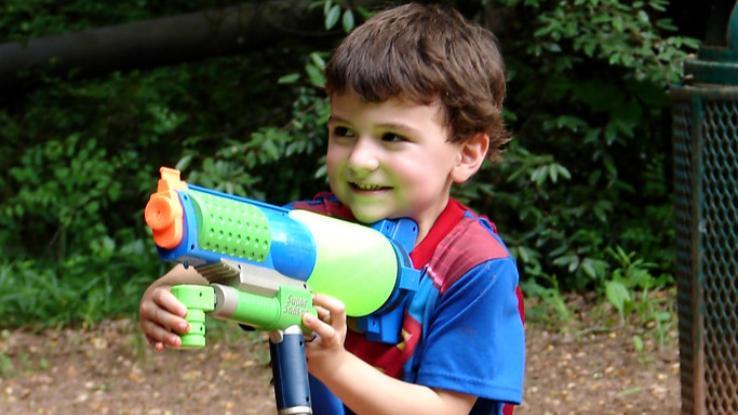 Today, the Super Soaker is worth around $600 for some vintage models, possibly even more if you have the original model — the Super Soaker 50. If you have these toys stored in your garage, it's time to turn a profit.
Toy Story Dolls, $700
If you grew up in the '90s, you were probably a fan of Toy Story. You grew up watching the Pixar animated film and fell in love with the characters. Woody was your hero, and you wanted to go to infinity and beyond with Buzz Lightyear. Because you were a fan, you probably owned Toy Story dolls.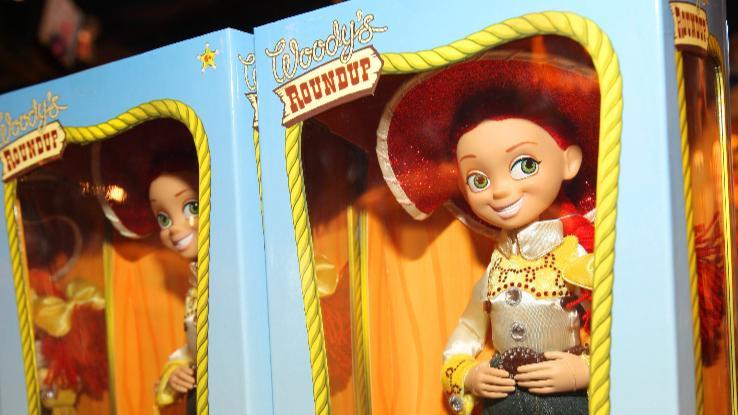 Today, the original main character dolls (Woody and Buzz) sell for around $550 or more. However, supporting characters like Jessie and Mr. Potato Head are usually worth more because fewer dolls were made, making them rare collectibles. These dolls sell for around $700. If you can part with these lovable characters, they might earn you some extra cash.
Nintendo 64 Games, $750
Nintendo 64 games can be worth up to $750, depending on the title. Mario Kart 64 is one of the most in-demand cartridges. However, it must be in mint condition and in an unopened box to command this price. If you never opened yours, you can get a nice return on your investment. (But how in the world did you resist playing it?)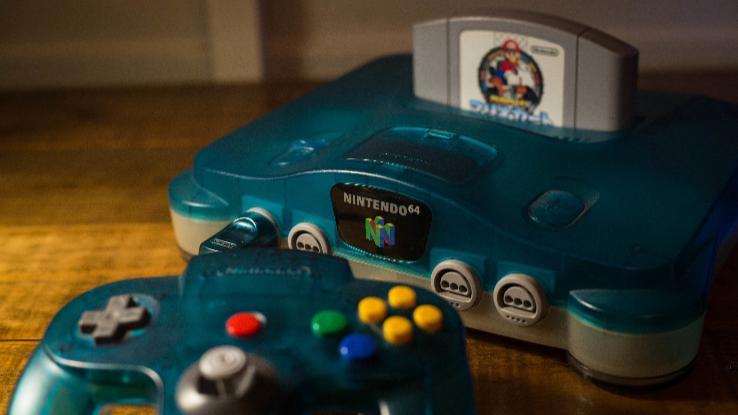 Another popular, in-demand game is Harvest Moon 64. The farming game was never produced in large quantities, making it a rare collectible. When the game was released in 1999, people weren't exactly into farming games. Collectors will now pay a lot of money to own a rare copy.
Jurassic Park Toys, $900
In 1993, one of the biggest movie hits of all time, Jurassic Park, set a new standard for Hollywood blockbusters. After the movie, available merchandise included T-shirts, hats, mugs and lots of toys. Dinosaur action figures and human character dolls became "hot" items and are now in demand with collectors.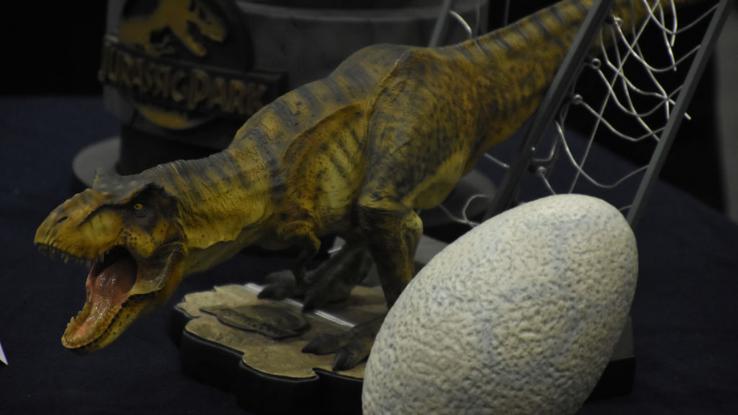 The 2015 Jurassic World reboot made these collectible items even more valuable. For example, the Jurassic Park Lost World Series One Thrasher Tyrannosaurus Rex sold for $900 on an online auction site. Some dinosaurs are worth even more money. Stay up-to-date on what's in demand, and make sure the action figures you own are in good shape.
Furby, $900
Everyone wanted to own a Furby in the 1990s. The fuzzy electronic critters (resembling a large hamster or owl) were the absolute "must have" item for '90s kids, even if their parents didn't understand the fascination. Every generation has an odd trend — for the '90s, it was Furby.
If you still own your Furby toy, you might be able to sell it for around $900. Of course, it needs to be in its original box to be worth that much. If you own a mint condition Furby, it's time to say "dah noh-lah." What does that mean in "Furbish," you ask? It's time to party!
My Little Pony Toys, $900
In the '80s, more than 150 million My Little Pony dolls and toys were sold in the United States. Introduced in 1982, the franchise featured magical, colorful ponies with flowing manes. There was a pony for every kid, and the toys managed to capture the hearts of every child.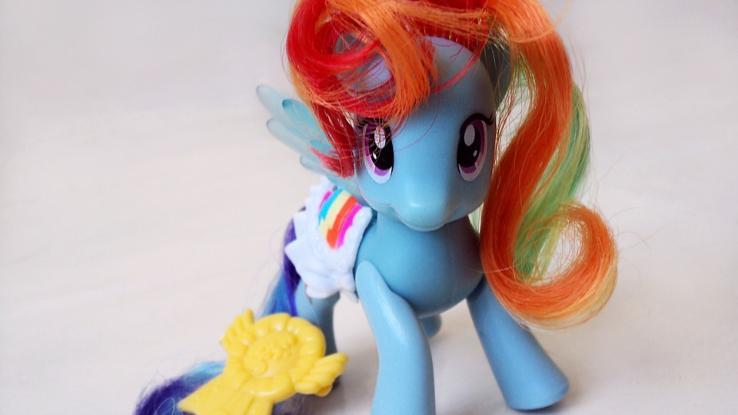 You can earn money by selling your old My Little Pony toys. If you own the vintage toys, especially from 1982, they could be worth around $900 each. In addition, the dolls with the highest quality hair and clear markings or symbols have the most value. The mail-order ponies that were ordered with "pony points" and the "flutter ponies" (with wings) could be worth even more than $900.
Pogs, $1,000
Do you remember Pogs? They weren't the most popular childhood toy on our list, but they were still a fun game for kids in the mid-1990s and could be worth big bucks today. Pogs featured popular television and movie characters as well as professional athletes and other celebrities.
You could sell your vintage Pogs for around $1,000 — if you still own the complete, rare set of Marilyn Monroe-themed Pogs. In addition, if you own the complete Jurassic Park set, it's possibly worth even more. One full set of Pogs of the movie dinosaurs, including six holographic Pogs, sold for a cool $1 million. Wow!
Game Boy, $750-$1,500
Do you remember playing video games on a Game Boy? If you're a '90s kid, you most likely still have a Game Boy somewhere in your house. Created in 1989, the Game Boy was the most popular handheld game console, and every kid begged their parents to buy one.
You probably moved on to other gaming consoles, like PlayStation, Xbox and Nintendo Switch, years ago, so if you still own a Game Boy, now is the time to sell it for anywhere from $750 to $1,500. If you happen to own the gold-plated, diamond-encrusted special edition Game Boy, it could be worth at least $25,000.
Power Rangers, $1,400
Who was the best Power Ranger — Yellow or Red? Pink or Blue? Everyone had their favorite Power Ranger, and they wanted to own action figures from the popular television show. About $350 million-worth of Power Rangers toys were sold in 1994, making the toys a part of a pop culture phenomenon.
The franchise is now a symbol of the '90s. Today, few action figures resell for a lot of cash unless they are special editions, but those can make some big bucks. For example, the Power Rangers Lost Galaxy Deluxe Gold Galaxy Megazord figurine is worth around $1,400. If you think you own a rare edition, it's time to sell it.
Skeletor Action Figure, $1,600
If you grew up in the '80s, you remember the Masters of the Universe franchise. Maybe you were even a fan of the 1987 movie. Everyone loved the protagonist He-Man, but his action figure surprisingly isn't worth that much money today, probably because they made a ton of them. Instead, it's his arch-nemesis, Skeletor, that's worth the big bucks.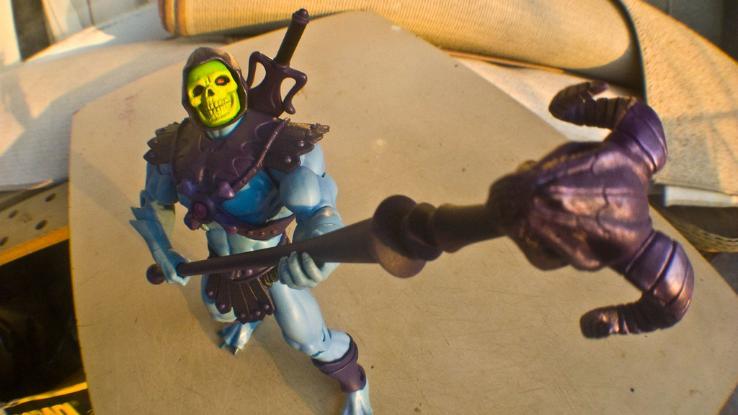 Diehard collectors are willing to pay $1,600 for the vintage toy. If you were forced to play the villain during playtime with your friends, it's time to reap your reward. However, the action figure must be in its original box to be worth top dollar.
Teddy Ruxpin, $1,600
In the '80s, if your parents couldn't read a bedtime story to you, you were in luck. Teddy Ruxpin was available to read you a story using pre-recorded cassette tapes. The cuddly teddy bear, released in 1985, was discontinued in 1987, mostly due to its expensive price tag. The original Teddy Ruxpin cost the equivalent of $159 in 2019.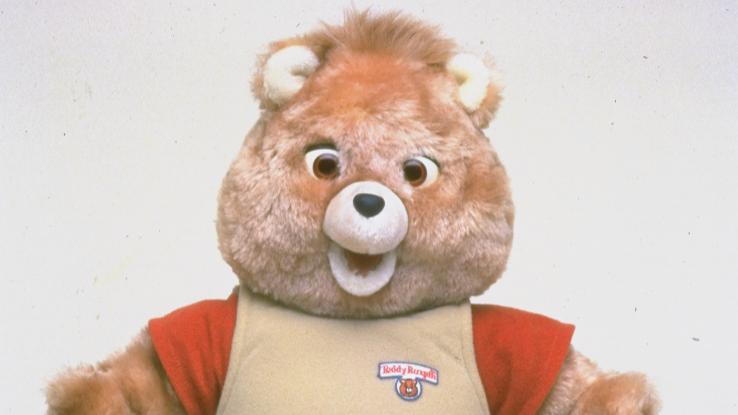 The teddy bear was reintroduced in 2017 and became a "must-have" toy for the holidays. Once again, kids wanted to own the adorable teddy bear. This new release pumped up the value of the 1985 original, which could sell for around $1,600.
Polly Pocket, $1,900
Every young girl owned a Polly Pocket playset in the '80s and '90s. The tiny, portable doll sets were available in a variety of themes. You could play with mermaids, princesses and more. If you managed to keep track of every piece of your Polly Pocket sets (yes, every piece), you could earn a lot of money.
Some complete sets, like the Sparkle Surprise Polly Pocket set, are worth at least $450. Other collections and larger castle sets sell for as much as $1,900. However, you must own every little piece of the playset to sell it to most collectors.
Transformers Action Figures, $2,000
Transformers first emerged as a popular franchise in 1984, with an animated television series and popular comic book collection. Due to the popularity, the franchise's action figures sold very well, especially the main hero, Optimus Prime. Today, the franchise's modern action figures are still sold at many stores.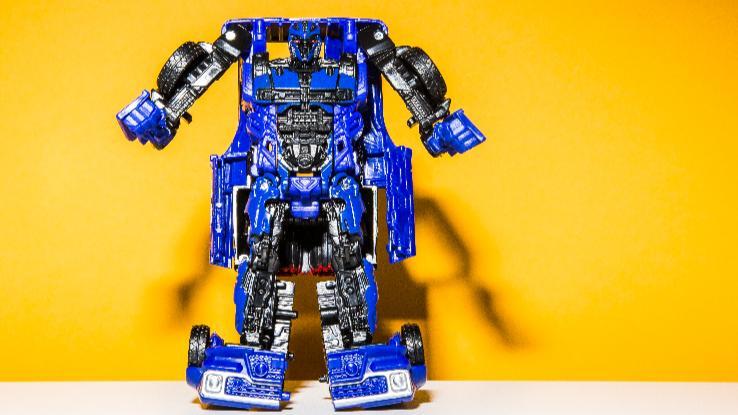 If you own an original Optimus Prime action figure in its unopened box and in mint condition, it could sell for as much as $2,000. It might be difficult to find this rare collectible still in the box, considering most kids played with them relentlessly. Used toys can still fetch an appealing price if they are in good shape.
Playmobil, $2,000-$2,300
Who didn't own a Playmobil set when they were a kid? The toys were produced in themed series, as well as individual special figures and playsets. Famous in the '70s, the toys have now become a cult obsession for adults who want to revisit their childhood.
Playmobil toys have increased their value in recent years due to the toys' wide array of unique sets and characters. They are considered rare collectibles, and complete playsets and collections sell at auctions for around $2,000. Figurines in their original boxes sell for as much as $2,300. You can still sell the toys if they aren't in the original packaging but for a lower price.
LEGO Trains, $1,500-$3,000
When LEGO was released in 1949, people probably didn't think the toys would be a success. However, the toys capture children's imaginations by allowing them to create whatever they want. In 2019, the LEGO train set is a rare collectible. Children could build a train station, complete it with an electric train. How cool is that?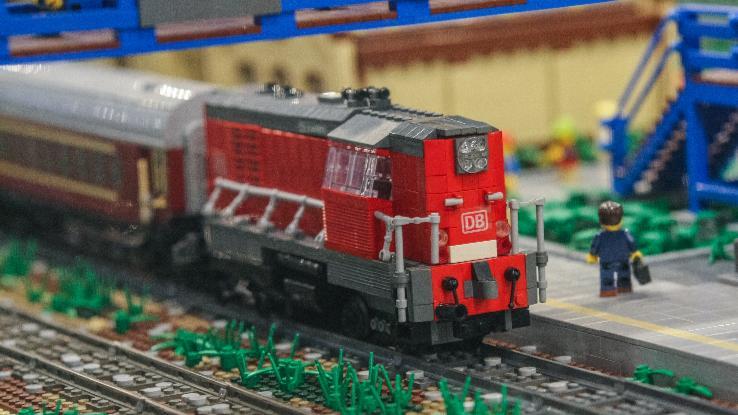 There are many varieties of LEGO electric train sets, including the High-Speed City Express Trains from 1985 and the Diesel Freight Trains. These models in their original, unopened boxes are worth anywhere from $1,500 to $3,000. Can you say "choo choo" to that?
Cabbage Patch Kids Dolls, $3,000
First released in 1978, every little girl wanted to own a Cabbage Patch Kid doll. Most likely, they owned multiple dolls. The round-faced, soft-sculpted doll expanded its popularity well into the '80s and '90s. Toy collector Laurie Anderson Dowell said, "One didn't buy a Cabbage Patch doll. One 'adopted' it. Hence, you were paying an adoption fee."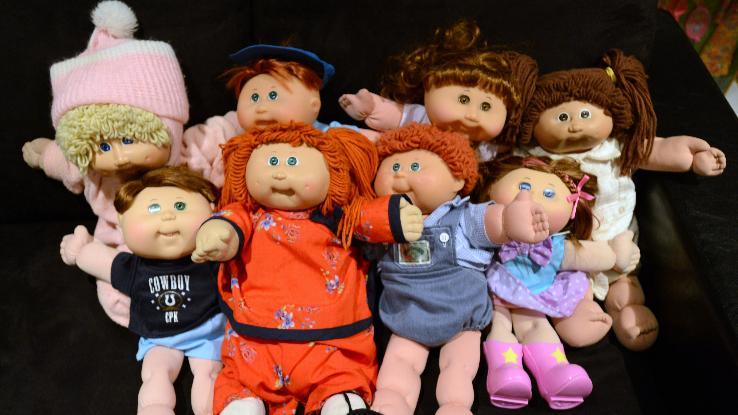 Rare Cabbage Patch Kid dolls are special collectibles in 2019 that are worth a lot of money. For example, a James Dudley 1985 Cabbage Patch Kid doll is worth $3,000. A 1981 Blonde Girl Little People doll is selling for around $2,000. If you can say goodbye to your beloved dolls, they can reward you with plenty of cash.
Tamagotchi, $3,000
Every decade, there's at least one toy that really captures the essence of those 10 years. In the '90s, this was the Tamagotchi device. The handheld, virtual pets required incessant care and attention — no parents to do it for you! — to stay alive. Every kid wanted to own a Tamagotchi.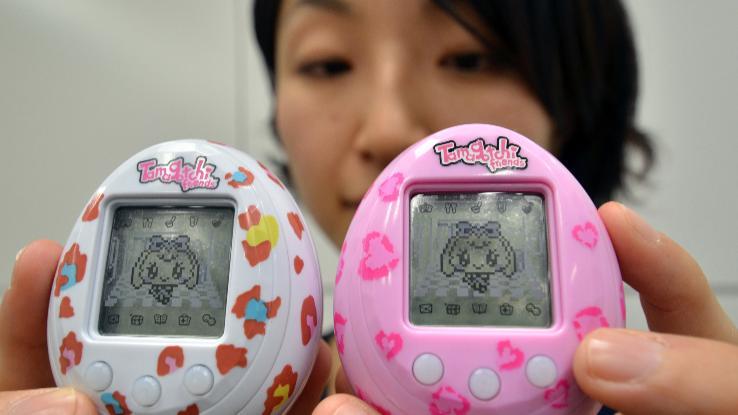 Like with many '90s trends, the Tamagotchi recently made a comeback. Even Katy Perry and Orlando Bloom were spotted holding a Tamagotchi on the red carpet. If you happen to own an original device from the '90s in its unopened box, you could earn up to $3,000. You can finally trade in the annoying, demanding toy for some hard-earned cash.
Easy-Bake Oven, $4,000
An Easy-Bake Oven is the quintessential vintage childhood toy. In 1963, every kid begged for an Easy-Bake Oven for Christmas. The toy was modeled after '60s kitchens and was available in either light yellow, green or teal colors. Yes, it might seem like a bizarre idea to "bake" brownies with a lightbulb, but kids loved pretending they were cooking in their own kitchen.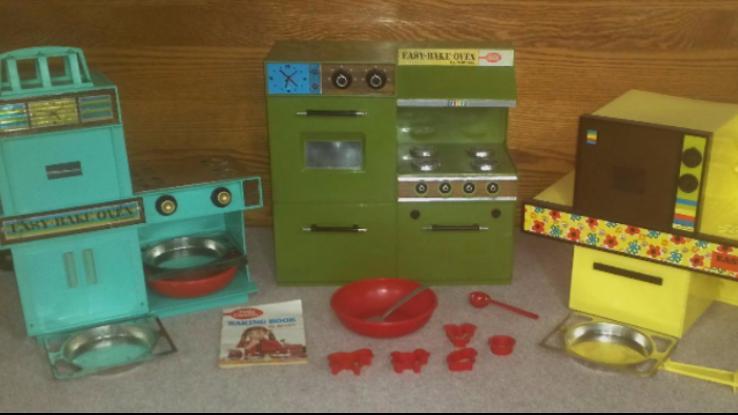 If you own a vintage, original Easy-Bake Oven, you can trade it in for around $4,000. The toy is so rare now that it's even in the National Toy Hall of Fame to forever remind people of the "good old days" in the '60s.
Garbage Pail Kids, $4,000
Just in case you don't remember them, Garbage Pail Kids were collectible sticker cards in the '80s. The cards featured child characters, usually depicting them doing something super-gross. However, the images were always presented in a comical way — even if they were odd and abnormal. Many elementary schools banned the cards, calling them "distractions."
These cards are now rare, valuable collectibles. If you still own them in mint condition (without any noticeable tears), you could earn up to $4,000. Less rare sets may still be worth a couple hundred bucks. That's not bad for a little "distraction."
Boba Fett Action Figure, $5,000
Any original action figure from the Star Wars franchise is worth a lot of money, but none of them are as valuable as a rare Boba Fett action figure. The villain figure was a mail-order promotion that fired a missile from his backpack. Toy collector Laurie Anderson Dowell commented, "This was deemed unsafe, so this version wasn't released (in stores)."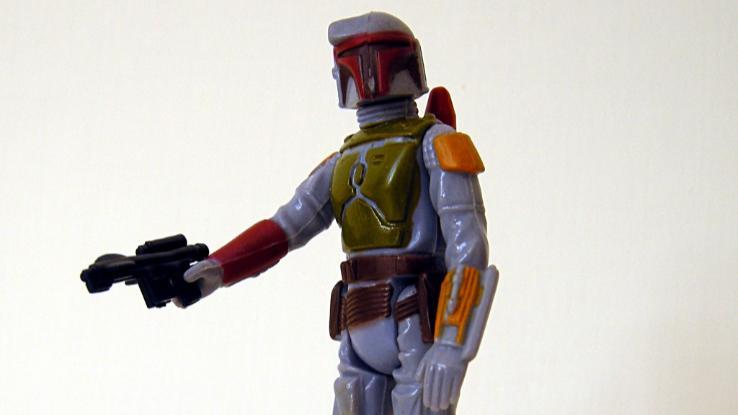 That means that if you were lucky enough to own a Boba Fett action figure, you have a rare collectible. People are willing to spend up to $5,000 to buy the collectible. However, the toy must be in mint condition and in an unopened box to get that price. An opened Boba Fett action figure might still score some good cash.
Beanie Babies, $5,000
Do you remember Beanie Babies? Of course, you do. The adorable toys resembled all kinds of animals and creatures. Kids had to collect them all, much to their parents' dismay. The Beanie Baby craze might have been obnoxious for some people, but now you can resell some of the oldest toys for a large profit.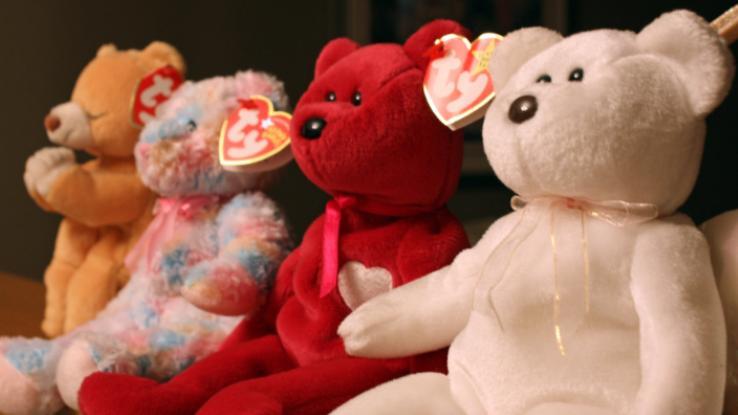 For example, the Royal Blue Elephant Beanie Baby has sold for $5,000. Rare Beanie Babies are worth more than popular versions. If you own a Beanie Baby that had a manufacturing flaw — considered a rare find by collectors — it could sell for a few thousand dollars.
American Girl Dolls, $5,000
What young girl didn't want an American Girl doll? The original, historical dolls discontinue long ago — Kirsten, Molly, Samantha and Felicity — are worth thousands of dollars. The Samantha doll has sold for as much as $4,200 at auction. A mint condition Molly McEntire doll sold for $5,000.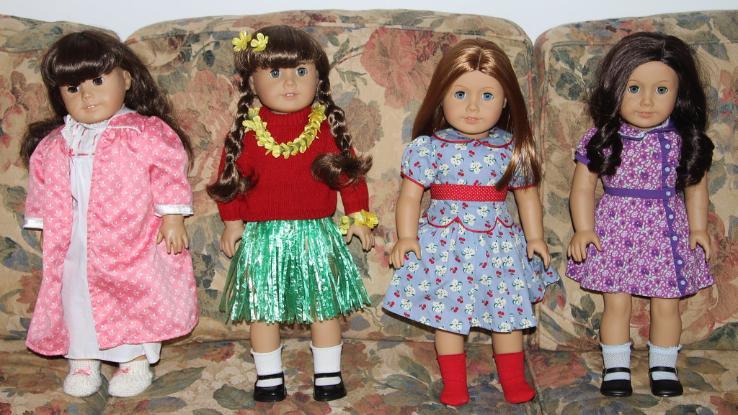 However, if you're hoping to make a lot of money from your American Girl dolls, you need to make sure the dolls are stored in their original boxes with their outfits and accessories included. If the dolls are out of their packaging, don't worry. They could still be worth hundreds of dollars.
Harry Potter Books, $6,500
Toys aren't the only childhood items worth a lot of money to collectors. You can also sell your old children's books, including the original, first-print editions of the popular Harry Potter book series. A first edition copy of Harry Potter and the Sorcerer's Stone is worth about $6,500.
In general, first edition copies of books are the most desired by collectors. A signed copy of the first book in the Harry Potter franchise is worth a whopping $15,000. The books are also more valuable if they are in perfect, mint condition. They shouldn't look like they were read, even though you probably loved Rowling's stories.
Where the Wild Things Are Book, $25,000
Everyone has a favorite children's book. Whether you enjoyed the Dr. Seuss books or Clifford the Big Red Dog, childhood classics taught you how to read. None of the children's books are as valuable as the original copies of Where the Wild Things Are. A 1963 first edition, signed copy (with Maurice Sendak's autograph) of the beloved children's classic sold in 2012 for $25,000.
Collectors love rare finds. Because this children's book has been available for more than 50 years, first editions are even more rare. It's time to rummage through your attic. If you find a copy of the children's favorite, sell it for some big bucks. Even if it's not a first edition copy, it could be worth money if it's decades old.