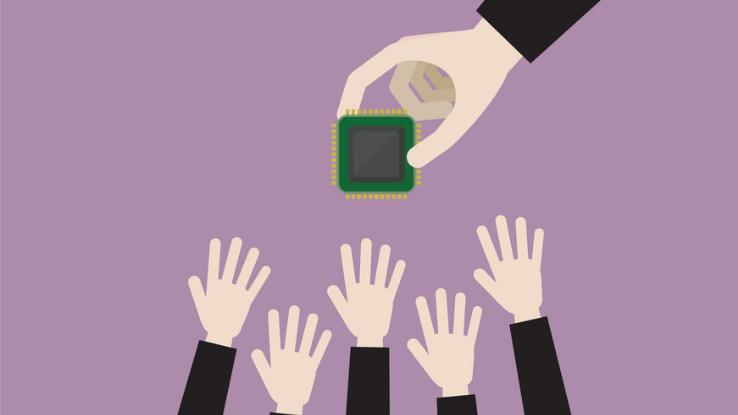 From washing machines to cars to video game consoles, nowadays almost all electronic devices rely on chips to operate. If you've tried to purchase a new appliance or pre-order the latest tech in the last year or so, chances are you've run into some issues. 
In light of COVID19-related disruptions, the global supply chain has been under some considerable strain. Not to mention, the pandemic has caused a number of logistical issues as well as an increased demand for at-home electronics, like computers, since more folks are working remotely. This perfect storm of issues has led to what's being dubbed the "chip shortage."
Also referred to as the semiconductor shortage by some, this phenomenon boils down to an issue of demand outstripping supply; there simply aren't enough silicon chips to go around. And, of course, this isn't just impacting the integrated circuit industry — but every industry, from automotive to gaming, that builds products around these chips. So, as the holiday season approaches, we're taking a look at how the chip shortage — and other supply-chain issues — will impact your shopping plans this winter. 
What Is the Chip Shortage?
If you've wanted to buy a new car or upgrade to the latest smartphone over the last year, you might run into some chip shortage-related obstacles. The use of chips is no longer constrained to computers and game consoles; in fact, your electric toothbrush, washing machine and more likely rely on semiconductor chips and related components. While the automotive industry may have taken center stage, we're set to feel — or are already feeling — the effects of the chip shortage in so many areas of our lives.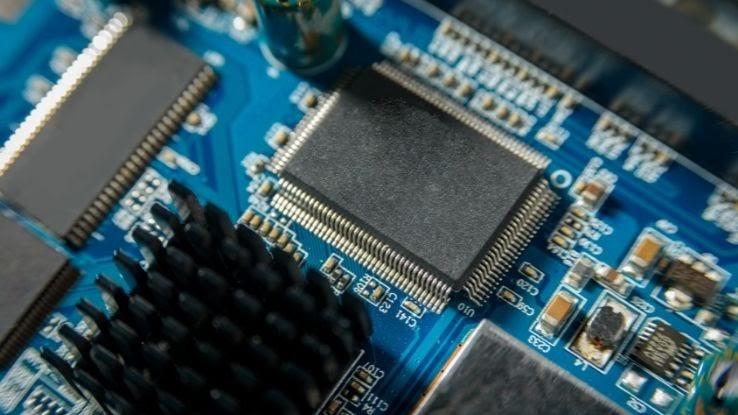 As we mentioned, this boils down to a supply-and-demand issue. A lot of this can be traced back to the COVID-19 pandemic, which has disrupted the global supply chain and impacted production schedules and processes. During worldwide lockdowns, many large chip-production facilities closed their doors. At the same time, people began working from home and buying new computers, webcams and more, thus increasing the demand for chips at a time when more stock simply couldn't be produced at the needed rate. 
Of course, the pandemic, although the largest factor, isn't the only thing contributing to the global chip shortage. In 2020, the U.S. placed restrictions on China's largest chip manufacturer, Semiconductor Manufacturing International Corporation (SMIC), thus forcing other, already-strained companies to try and produce more chips; Japan's Renesas Electronics Corporation experienced a devastating fire in 2021; and Taiwan, a leader in the global semiconductor industry, has experienced severe drought conditions, which is an issue in an industry that requires ultrapure water in its manufacturing processes. 
Not to mention, the ever-rising costs of raw materials used to manufacture chips is also a glaring issue. All chips, no matter their function, are made from silicon. "The silicon that comes out of the ground probably crisscrosses the world two or three times before it ends up in your phone," Will Douglas Heaven, senior editor at MIT Technology Review, told WBUR's Meghna Chakrabarti on a recent episode of On Point. Heaven goes on to explain that there are very few places in the world that have pure enough stores of silicon to produce chips. And, once the silicon wafer is made, more materials — like copper, aluminum and boron — with "their own complex supply chains" are printed onto the said wafers. All of this to say, even though chips are everywhere, producing them is a complicated, very particular process. 
Need to Replace an Everyday Appliance or Electronic Device? Good Luck…
The COVID-19 pandemic led most Americans to spend more time at home. While some folks needed computer and other at-home office upgrades for their new remote lifestyles, others took time to invest in their homes by replacing appliances — or jumping on the latest appliance trend. If you've tried to replace an everyday kitchen appliance, like a dishwasher, you may have run into low-stock issues, backordered products and other issues. Even smaller smart appliances, like microwaves, toasters and blenders, aren't immune to the chip shortage's impact.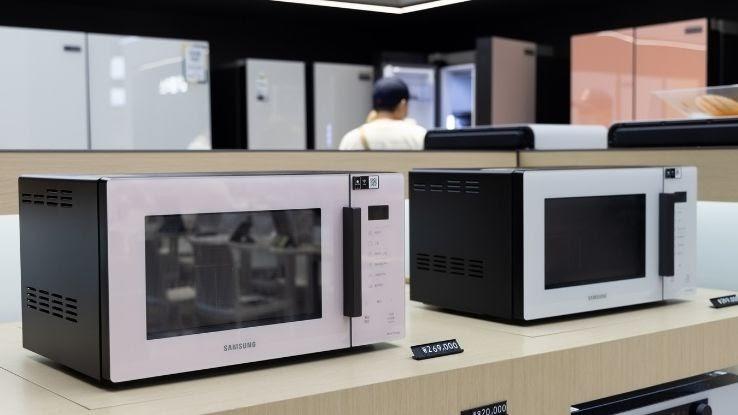 And the shortage isn't limited to appliances and devices that help us make food or clean our everyday items. Companies like Samsung and LG have already felt the impact of the shortage, causing the price of televisions to rise. As a result, Samsung is trying to determine which products are needed more urgently and focusing their manufacturing efforts on those items. While this path forward is a logical one, it also means your entertainment center upgrades may have to wait. In fact, Samsung's CEO even said the company might delay the release of the latest range of Galaxy smartphones due to the ongoing chip shortage. 
PlayStation 5 and Xbox Series X|S Consoles Might Not Be Under Trees This Christmas
If you're expecting to gift your loved ones a new PlayStation 5 or Xbox Series X|S, you may need to rethink your plans. While these consoles both hit the market last November, stock is still incredibly low. Last year, the PS5 shortage, for example, seemed like a typical holiday season supply issue. But Sony's ability to produce enough PS5s was undoubtedly hampered by the pandemic. To build a console, makers require unique supplies from several countries and, with various levels of lockdown happening around the world, COVID-19 has made that challenging. And there's the general global chip shortage, of course. 
The gaming industry is one of the largest consumers of chip technology — everything from consoles to controllers rely on chips. "Toshiba Corp., one of the major companies that creates power-regulating chips found in graphics cards, gaming consoles, and more, says the chip shortage will likely continue through the end of 2022," IGN reports. Intel has also echoed this position, so with all of this in mind, it seems likely that most gamers will have to wait until 2023 to upgrade to these current-generation consoles. 
Still, the Automotive Industry Might Be Getting Hit the Hardest
Autonomous and pure-electric vehicles are the way of the future — that is, if we can overcome the chip shortage. Without a doubt, the automotive industry has been hit incredibly hard by this global phenomenon. Since manufacturing has slowed in the wake of the chip shortage, big-name companies like Ford and General Motors have continued to lay off employees. 
Other car-makers, like Nissan, have decided to forgo certain features; some recent Nissan vehicles have cut out built-in navigation systems, for example, while others have put less essential features, like blind-spot monitoring, on the chopping block.
But the issues extend beyond car manufacturers. With less new vehicles in sales lots and on showroom floors, drivers are eager to buy used and pre-owned cars. With travel halted for much of 2020, car rental companies, such as Hertz and Enterprise, tried to offset losses by selling off cars. Over the summer, this led travelers to think up creative solutions — U-Haul rentals, anyone? — when it came to getting around. Now, however, these same rental companies are struggling to restock their inventory and have resorted to purchasing used cars at auctions. 
Will the Shortage Have Lasting Impacts?
The shortage has forced most countries to rethink manufacturing practices. Why depend on other countries if you can manufacture chips at home? That's the logic the European Commission has played with, even hinting at setting up a chip-manufacturing company to boost self-reliance when it comes to producing essential tech. If successful, this endeavor would be backed by Intel — a company that's already looking at setting up new chip manufacturing sites in Arizona. Needless to say, the landscape is certainly shifting. 
Some of the world's largest chip manufacturers are confident that they will be able to meet the demand by the end of 2021 or early 2022, but it's more complicated than just ramping up production. There's already a backlog of orders from tech giants and car manufacturers alike, so even if more chips are produced there are just so many orders to fill. And that takes time. 
All of this to say, if you plan on buying some chip-reliant presents this holiday season, you might want to reevaluate. Of course, you might get lucky if you go shopping early on — before the holidays are on everyone's radar. But, even so, the chip shortage, paired with high demands from fellow consumers, may leave you making some more low-tech purchases this December.