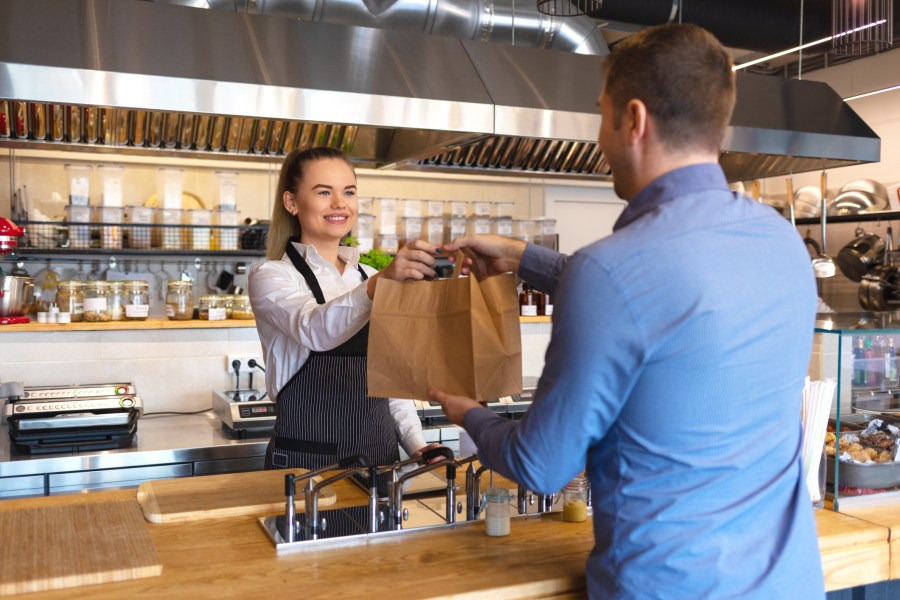 Many people enjoy going to fast food restaurants because it's easy, quick and the food is tasty. Others will simply tell you that they love fast food because it's cheap. However, did you know that there are ingenious ways to cut costs at the most popular fast food restaurants?
These hacks will help you get the most out of meals from your favorite destinations, including McDonald's, Burger King, Taco Bell and Chipotle. Did you know that McDonald's has a cheaper version of the signature Big Mac? 
We've collected the best tips and hacks to help you save money at fast food chains.  
McDonald's: A Sausage McMuffin With an Egg On the Side Costs Less Than a Regular Sausage Egg McMuffin
The Big Mac is the hottest burger at McDonald's, but the breakfast menu is just as popular. One of the most popular items from the breakfast menu is the Sausage Egg McMuffin.
Do you want to save 81 cents on your daily Sausage Egg McMuffin? The secret is to order a Sausage McMuffin with an egg on the side. Your regular Sausage Egg McMuffin costs $2.99 and comes with a sausage, round egg and cheese. However, the Sausage McMuffin is only $1.39 and includes a sausage and cheese. Adding a 79 cent egg side brings the total to $2.18. 
Chipotle: Choose Two Proteins for More Meat, Free of Charge
If you think the best part of a Chipotle burrito is the meat, you're going to enjoy this tip. You will automatically receive a larger serving of meat than usual when you ask for half and half. You only pay for the protein that costs more instead of paying for both types of meat. Combining two types of meat gives you a more significant portion than just getting one meat.
For example, when you're about to pick a protein for your burrito bowl, you can ask for half chicken and half steak. Other protein options you can choose from are barbacoa (tender beef), carnitas (pulled pork) and sofritas (shredded tofu).
Burger King: Get the Most Value for Your Money by Purchasing a Freshly-Made Burger
Burger King's signature burger is the delicious Whopper. Although this burger is a customer favorite, you may be surprised to learn that some folks don't get freshly made Whoppers. At Burger King, some popular meals are sitting on the hot tray waiting to be ordered. However, if you choose to customize your burger, you definitely won't receive one from the hot tray. When you customize a burger order, you will receive a burger with a freshly cooked patty.
This hack guarantees that you receive the most value for your money. Even if you only change the sauce or the number of pickles in the burger, your order will be hot off the grill. Some customers call this trick "Off the Broiler" or "OTB." 
McDonald's: Receive Free Food from the McDonald's App
Many restaurants have their own app that you can download right into your phone. It's quick and easy to download the free McDonald's app. After you download the app, set up an account and activate your location to get all the benefits. Some of the app's perks include in-app alerts to sales and exclusive coupons. There's no need to print the coupons out.
Before going to the restaurant, check out which deals are available on the app. New deals are released every week. When you pay at the restaurant, the coupons can be scanned right from your phone. Some examples of past coupons include "Buy one, get one free Happy Meals every Wednesday" and "Free medium fries with any purchase."
Taco Bell: Customizing Your Order Can Cost Less
Sometimes the best way to keep money in your pocket is to customize your favorite order. One popular item at Taco Bell is a Quesarito, a burrito covered in a quesadilla instead of a plain tortilla. Did you know you can make Taco Bell's Quesarito from a Beefy Fritos Burrito?
When ordering, ask for the Beefy Fritos Burrito and remove the Fritos corn chips. Next, add chipotle sauce, cheese sauce and sour cream. Before you know it, you'll have yourself a modified version of the Quesarito. A Quesarito costs $2.49. A customized Quesarito costs $1.90, which saves you 60 cents.
Chipotle: Skip the Protein for Free Guacamole
Chipotle's guacamole is a popular add-on. Some people only order the guacamole to eat with chips. However, many fans complain about the price of guacamole at Chipotle. Most customers probably don't know that if they cut the protein out of their order, they can score free guacamole.
The creamy green dip is just that good. According to Cosmopolitan, Chipotle uses 48 avocados per batch, several times per day. The guacamole includes Hass avocados, lime juice, cilantro, red onion and jalapeño. With these delicious ingredients, we can understand why people obsess over the guacamole.
McDonald's: Order the Lower Priced Version of the Premium Salad
Although McDonald's is famous for their burgers, the fast-food chain also offers healthier options like salads. McDonald's full-sized salads, such as the Premium Bacon Ranch Salad with Grilled Chicken, can cost more than $5. You can save money on this premium salad by ordering a side salad and a grilled chicken breast on the side.
While it's a bit less lettuce, the side salad and chicken breast costs less than the full-size salad, and you can still enjoy the same amount of protein. A McDonald's side salad is $1.99. Adding the $2.39 grilled chicken breast brings the total cost to $4.38.
Burger King: Order the Kids Meal for a Lighter Choice
A lot of fast food chains have a Value Menu, including Burger King. Although the Value Menu is an excellent way to save money, the kids menu has even greater potential. Not only is it cheaper, but the meals aren't as heavy as the options on the standard menu.
Whenever you're less hungry, go for a kids meal. Some of your meal options include the peanut butter and jelly sandwich, the hamburger "King JR" Meal and the cheeseburger "King JR" Meal. The meal also comes with a toy, but you can trade the toy for a free dessert instead. For dessert, you can choose between a cookie or ice cream. The simple swap is a sweet deal.
Chipotle: Get Free Tortillas or Taco Shells on the Side to Make Another Meal from the Burrito Bowl
Do you like to receive delicious freebies? If you do, go to Chipotle and ask for two tortillas on the side with your burrito bowl. After receiving your burrito bowl and free tortillas, scoop the contents from your burrito bowl into each tortilla. Next, fold the sides of the tortillas and you will have two tasty burritos.
You can also take home taco shells for free. Grab your burrito bowl and fill in the taco shells to create delicious tacos. If you're craving some shredded cheese on those tacos, ask for a side of cheese. You might get the side of cheese for free.
McDonald's: Avoid Going Late at Night
If you're spending your hard-earned money on food, don't you want the freshest items? The later it is at night, the slower business is at McDonald's. This means each item has been left out longer.
For example, french fries are commonly left out at night. This means if you order french fries late at night, those fries might not be fresh. You can stay away from old fries by ordering ones with no salt. When you order fries with no salt, your food is made fresh because the old fries were seasoned with salt already.
Unfortunately, this is a widely-known hack and McDonald's managers have caught up with the times. Some locations have unsalted fries ready for those who order them. Instead, you could always try asking for fresh fries.
Burger King: You Don't Have to Order Fries and Onion Rings Separately
The best part of a Burger King meal is choosing a side. Burger King makes deliciously crispy fries. Their onion rings are fried to golden perfection. Can't decide between fries and onion rings? There's no need to stress. Burger King has introduced Frings, a half order of fries and onion rings.
Here is more excellent news: this particular request doesn't cost extra. You receive the best of both worlds without spending more money. Don't forget to ask for some dipping sauces like ranch or BBQ sauce on the side.
Taco Bell: More Delicious Items You Can Customize to Save Money
At Taco Bell, you can also save money by customizing popular items such as the Meximelt, Nachos BellGrande or Chips & Nachos. To create a Meximelt, order a Beefy Mini Quesadilla. Adding chipotle sauce and Pico de Gallo to the quesadilla creates a version of the Meximelt.
Get more nachos with the Triple Layer Nachos instead of the Nachos BellGrande. Order a crunchy taco supreme with the Triple Layer Nachos and mix it in. If you're in the mood for Chips & Nacho Cheese Sauce opt for a bag of Doritos instead and ask for a side order of Nacho Cheese Sauce. 
I went to taco bell and ordered nacho's bell grande with Dorito chips instead lf those boring old tortilla chips! 😀 pic.twitter.com/739JBTw1PJ

— Michael Venegas (@VenegasMike) February 24, 2013
McDonald's: Receive Email Offers from McDonald's for Deals
Although the McDonald's app features many perks, constantly checking the app can be a hassle. If the app isn't working out for you, you should sign up and subscribe to McDonald's emails instead. When you sign up, you'll receive exclusive promotions and deals from McDonald's. This tip will save you time and money.
Signing up for email offers is better if you're regularly checking your email inbox. You'll receive new coupons and deals right in your inbox. For instance, you could receive a deal for free fries with any order. Don't you love easy ways to get coupons and deals? 
Burger King: Get Coupons from the Burger King App or Receipts
Many fast-food chains now have free apps where you can find deals and coupons. Burger King is also one of the restaurants with a free app. The app is easy to download and use right from your Apple or Android phone. The app helps you keep money in your pocket.
Another easy way to receive coupons from Burger King uses your receipts. When the Burger King cashier asks if you want a receipt, always say yes. On the back of Burger King receipts, you may find coupons for a free Whopper or another item with your next Burger King purchase. What's better than free food and saving money?
McDonald's: The Premium Bacon Ranch Salad With Grilled Chicken is the Healthiest Salad
Do you only want to spend your money on healthy food? McDonald's has a couple of options for fitness fanatics who somehow end up at a location. The healthiest salad on the menu is the Premium Bacon Ranch Salad with Grilled Chicken. The catch is not to put any dressing on the salad. For $4.79, you're only consuming 290 calories and 8g of fat.
The next best thing is the Southwest Salad with Grilled Chicken for $5.29, 220 calories and 8g of fat. You won't regret these tasty options if you're looking for a more refreshing meal at the burger joint.
Taco Bell: Score up to 56% off Medium Drinks During "Happier Hour"
Big restaurants and bars aren't the only places with a happy hour menu. Taco Bell has introduced their own "Happier Hour" from 2:00 pm – 5:00 p.m. Medium drinks only cost $1 during "Happier Hour." A medium drink usually costs $1.89, which means you'll save 89 cents.
Medium beverages available during "Happier Hour" include Baja Blasts, Freezes, lemonade, Gatorade Fruit Punch, fountain drinks, iced tea and Sparkling Freezes. If you're thristy, the best time to go is after 2:00 p.m. What would go best with a discounted drink? Try customizing a Quesarito to save even more.
McDonald's: Take Home Free Coffee with the McCafe Loyalty Program
The best things in life are free. McDonald's has an amazing loyalty program for coffee lovers. The loyalty program is accessible from the McDonald's app, making the system quick and easy to use. By joining the loyalty program, you can earn free coffee from McDonald's. After every five McCafe's you order, the sixth one is free. Make sure to use the McDonald's app every time you place your coffee order.
The cashier will scan a barcode from the app when it's time to earn your free coffee. Previously, patrons would have to remember to bring a stamped card in, but those can easily get lost. Thank goodness for the app.
Chipotle: Ask for the Hard Taco Shells on the Side Instead of the Chips
Chipotle is best known for their burrito bowls and creamy guacamole. What does well with these popular items? Many customers would get a side of chips. However, chips aren't free. If you don't want to pay for chips, you can ask for free hard taco shells on the side. The secret is to break the taco shells into smaller pieces like chips.
You can dip these taco shell chips into your bowl or whatever item you like. Instead of spending money on chips, take home the hard taco shells. This is an easy and delicious hack.
McDonald's: A McDouble with Mac Sauce Is Just a Cheaper Version of a Big Mac
McDonalds' iconic burger, the Big Mac, costs about $3.99. How would you feel if you could get a version of the Big Mac for only $1.69? When ordering, ask for a McDouble from the value menu with no ketchup or mustard and have Mac Sauce and lettuce added. There shouldn't be any extra charge for your requests.
The only difference between the two burgers is that the cheaper version doesn't include an additional bun in the middle. If you can live without the middle bun, you'll be saving money any time you're in the mood for this burger. Adding Value Menu fries and a drink will make your meal much better and will still cost less than a Big Mac meal.
Chipotle: The Kids Menu is Cheaper, but Just as Filling
Chipotle also has a kids menu with different meals than its regular menu. These meals are just as delicious and will still fill your fast food craving. Ordering from Chipotle's kids menu will also keep some money in your bank account.
The kids menu has two tasty options: Build-Your-Own Tacos and a Cheese Quesadilla with meat or guacamole. Each of these options includes fruit or chips. The meal also comes with juice, milk or soda, bringing the total to $5. If you enjoy smaller meals and want to save money, food from the kids menu is an excellent option for you.
McDonald's: Craving a Grilled Cheese Sandwich? Ask for a Burger with no Patty
Many foods at McDonald's include meat, but one item from their secret menu is vegetarian-friendly. The grilled cheese sandwich is a longtime secret menu item from McDonald's. Ever had one?
A McDonald's grilled cheese sandwich is a great option for those who prefer a light meal or a vegetarian option. The trick is to order a burger without a patty. You will receive hot grilled buns and melted cheese in the middle. This simple request doesn't cost any more than a regular cheeseburger, which is 99 cents. Go to your local McDonald's and try a grilled cheese today.
Recently, @McDonalds discontinued offering grilled cheese sandwiches in their Happy Meals to make way for healthier options. However, @DalMgmtDean believes the decision to remove the item had more to do with business than nutrition. @DalManagement https://t.co/bUu1gAXOaI pic.twitter.com/glVl389qDe

— Dalhousie University (@DalhousieU) June 11, 2018
Taco Bell: Get the Most Food for Your Buck
The Beefy Fritos Burrito has the most calories per dollar at Taco Bell. The burrito costs $1 and contains 440 calories. Not sure why you might need to calorie load, but if you want a burrito that packs in the calories, the Beefy Fritos Burrito is an excellent option. It includes seasoned beef, nacho cheese sauce, seasoned rice and Fritos corn chips.
The Cheesy Bean and Rice Burrito comes in second place with the most calories per dollar. It costs $1 and has 430 calories. Similar to the Beefy Fritos Burrito, the Cheesy Bean and Rice Burrito includes beans and creamy jalapeno sauce instead of beef and Fritos corn chips.
McDonald's: No Ice Means More Soda
A great way to wash down a big meal at McDonald's is with a nice, cold soda. A cup of soda from McDonald's only costs $1. However, the drink usually comes with a lot of ice. The amount of ice takes up more space than the soda in the cup. A solution to this problem is to order a soda with no ice.
This trick allows more room for soda in the cup. You don't have to worry about ice melting and watering down your soda. Removing the ice means your cup is 100% soda. You don't have to worry about the soda being cold because the fountain machine keeps the drinks cool.
McDonald's: Keep an Eye Out For McDonald's Regional Specials
Did you know that McDonald's menus can differ based on location? When you travel, you'll notice some stores have different options. In Hawaii you can munch on a warm, delicious Haupia or Taro Pie. The Haupia Pie is a fried coconut and the Taro Pie is the root. Both are fried to golden perfection.
In Canada you'll find Poutine on the menu, which consists of gravy covered fries and cheese. The McLobster, an interpretation of a classic lobster roll, can be found on New England menus. The McLobster comes with lobster sauce and lettuce. New Mexico includes the Green Chile Sunrise Burrito on its menu. A great breakfast option, the Green Chile Sunrise Burrito includes bacon and sausage. In Delaware, Maryland and Virginia, you'll find the McCrab, an imitation of the Chesapeake crab cake. 
Haupia for the holidays! ?? (At participating McDonald's) pic.twitter.com/hbM8NpbHme

— McDonald's of Hawaii (@McDonaldsHawaii) December 13, 2018
McDonald's: Don't Even Think About Ordering a Normal McFlurry
McDonald's offers great desserts. The McFlurry is one of the most famous desserts on the McDonald's menu. A McFlurry consists of soft-serve vanilla ice cream topped with sprinkles or candy. Some people believe a regular McFlurry just doesn't cut it anymore. Customers and employees describe the sweet treat as expensive. Other folks say the McFlurry comes with very little toppings.
To fix this, order a sundae instead and request a side of your desired McFlurry topping. The side is a slightly larger portion than what you'll get in a McFlurry. A few toppings you can choose from are M&M's, Oreos and nuts. Then all you have to do is mix it in and taste for yourself.