A book is a seemingly simple object, but the words inside have the power to temporarily transport, inspire, educate and entertain readers. Books aren't just enjoyable — they're powerful. While you can probably name some of your favorites, can you also recall the book publishers that printed them? These days, it's more likely than not that your favorite novel or memoir was published by one of the "Big Five" book publishers — HarperCollins, Hachette, Macmillan, Penguin Random House or Simon & Schuster.
Lately, there's been a trend toward consolidation in publishing, with these large publishing houses buying up smaller ones. HarperCollins, for example, recently acquired Harlequin. Back in 2013, Penguin and Random House, once separate entities, merged into one publishing house, sending shockwaves through the industry.
But all of this consolidation impacts every facet of publishing, from authors to booksellers to indie presses to readers. Here, we're taking a closer look at how this trend will reshape the publishing landscape.
What Are the Big Five Book Publishers?
Hachette
Hachette Book Group is the third-largest educational and trade publisher in the world. Although it's headquartered in Manhattan — like many publishers — it's also the largest publishing company in France. Like most big-name publishers, Hachette has many imprints — a trade name publisher that reaches a target audience — under its umbrella.
As you may recall, back in 2014 Amazon announced it would no longer accept pre-ordered Hachette books and stopped discounting the publisher's titles, further shaking up the industry.
MacMillan
Scottish brothers Alexander and Daniel MacMillan founded this publishing company in London in 1843. A few of MacMillan's publishing divisions and imprints include Swoon Reads, Flatiron Books, St. Martin's Press, Tor Books, Tor Teen and Guinness World Records.
MacMillan's imprints do a great job of illustrating the way imprints target certain demographics and genres. Swoon Reads, for example, publishes teen romance, while Tor focuses on fantasy and science fiction novels. St. Martin's Press, on the other hand, is a publishing division that focuses on trade fiction — books marketed for a general readership — as well as nonfiction titles.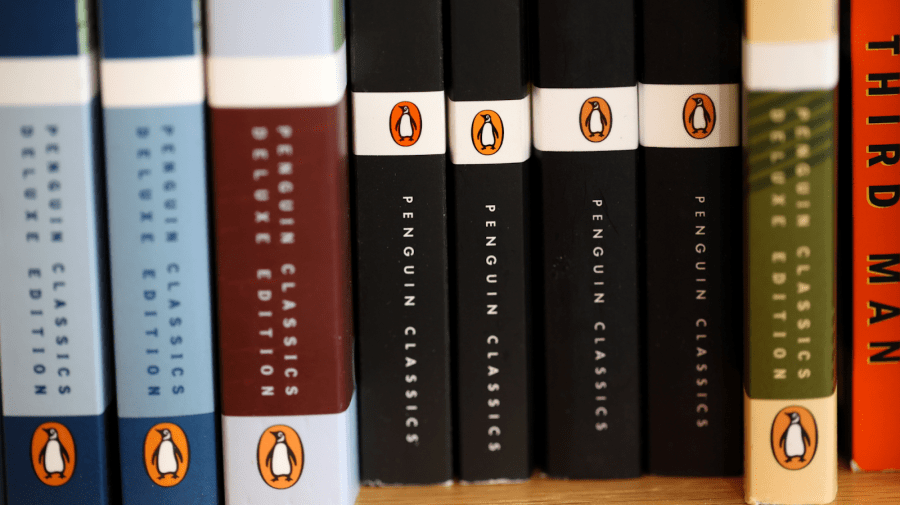 Penguin Random House
Penguin Random House's formation in 2013 signaled a time of huge change in the publishing industry. The merging of two of the world's largest publishers has to count for something, after all. But it seems the company's desire to gobble up the competition hasn't faded. In November 2021, The New York Times reported that Penguin Random House planned to purchase Simon & Schuster from ViacomCBS. The merger was valued at a whopping $2.175 billion.
As a result, the U.S. Department of Justice sued Penguin Random House over its bid to acquire Simon & Schuster, citing antitrust laws — statutes designed to protect consumers from predatory business practices, all while ensuring fair competition. After all, two of the Big Five merging together would make for a mega-publisher — and that would certainly give Penguin Random House more control over the industry as whole.
Simon & Schuster
A subsidiary of Paramount Global, Simon & Schuster was founded in January of 1924 by Richard L. Simon and Max Lincoln Schuster. In 1939, the pair backed the founder of Pocket Books, the first paperback publisher in the U.S. A few years later, in 1942, they launched the Little Golden Books series. Today, Simon & Schuster imprints include Baen Books, Pocket Books, Scribner, Atheneum, Pimsleur Language Programs and Simon & Schuster Audio, among others.
HarperCollins
The world's second-largest consumer book publisher, HarperCollins, has been around since 1817. Back then it was known as Harper & Brothers, but it soon became Harper & Row. Finally, in 1989, the publisher settled on the name HarperCollins. In 2014, HarperCollins acquired the romance publisher Harlequin and acquired HMH Books & Media, which was a division of Houghton-Mifflin Harcourt, which is perhaps best-known for publishing textbooks.
In July of 2022, employees of HarperCollins in New York City participated in a one-day strike. The workers, from across the publisher's departments, have been bargaining for a union contract since December of last year. Their aims include more equitable pay and salaries, a commitment to diversity and union security rights.
Notably, the publishing industry is not very diverse at all; the racial disparity that existed decades ago is still prominent, with some rightly calling the field "unbearably" white. After all, editors and other decision makers at publishing houses are effectively gatekeepers — a lack of diversity on that end can ultimately impact who gets published.
Moreover, the industry as a whole is known for under-paying workers, especially those in entry-level roles, which makes it hard for folks without other financial means to hold these jobs and climb the ladder. Again, this all affects what stories make it to the page.
HarperCollins list of authors is more impressive than its union track record, and includes Neil Gaiman, Michael Crichton, Terry Pratchett, J.R.R Tolkien, Dr. Seuss and Shel Silverstein. The company also publishes big-name works, such as Harper Lee's Go Set A Watchman; Sara Shepard's Pretty Little Liars; and Lemony Snicket's A Series of Unfortunate Events. In addition to Harlequin, HarperCollins' umbrella includes Walden Pond Press and Clarion Books, among others.
How the Consolidation of the Big Five Affects the Publishing Industry
As mentioned above, the U.S. Department of Justice (DoJ) sued to stop Penguin Random House from purchasing Simon & Schuster in 2021, citing antitrust laws. The DoJ only intervened after six writers' groups and a nonprofit organization sent a letter, which stated that the purchase would diminish competition and drive down advances for authors, thus impacting who could afford to publish their manuscripts.
Feeling a little lost? Try thinking of the publishing industry in these terms: an indie publisher is like a small town that's located near a big city (a.k.a. a Big Five publisher). While the small town has all the basics, it may not have everything you need, so maybe you take a trip to the city. While you're there, though, you might as well grab some groceries and get lunch from a chain restaurant. Of course, your small town has a grocery store and restaurants, too, but the city was just more convenient.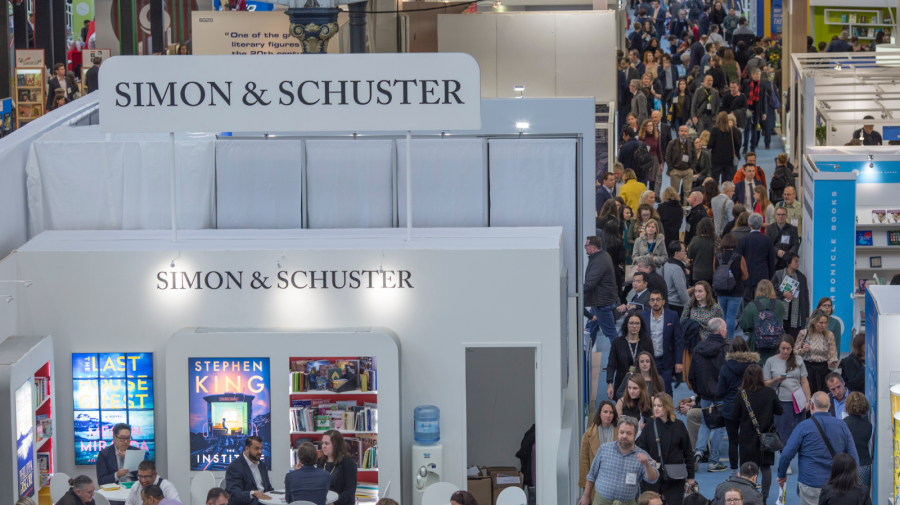 In one scenario, the city might grow outward, acquiring the small town and replacing the locally owned stores with bigger chains. A second scenario, though, might see more and more people leaving the small town for the city altogether. With less support, small-town businesses might shutter, driving even more folks away in a vicious circle.
In both scenarios, the bigger entity — here, the city — wins by eliminating the competition. Both acquiring the town and luring consumers away are tactics that bolster the behemoth and crush the small businesses. In a sense, a mega-publisher would cause the same issues, making it challenging for indie publishers, booksellers and writers to not only be treated equitably, but have a fighting chance.
How Does the Big Five Publisher Consolidation Impact Indie Publishers, Writers and Booksellers?
When more and more publishers and booksellers consolidate, the harder it is for indie publishers, booksellers and writers to survive. While the Big Five aren't true monopolies, they still have the means to make the publishing landscape unlivable for indie publishers. This, in turn, limits competition when it comes to acquiring authors and their works.
More consolidations within publishing would drive down author advances, thus limiting who has the time and resources to write and publish a book. Not to mention, if the Big Five were to consolidate further, fewer people would have the power to decide what gets published. This, in turn, impacts market trends and who gets to be represented in the stories we all read.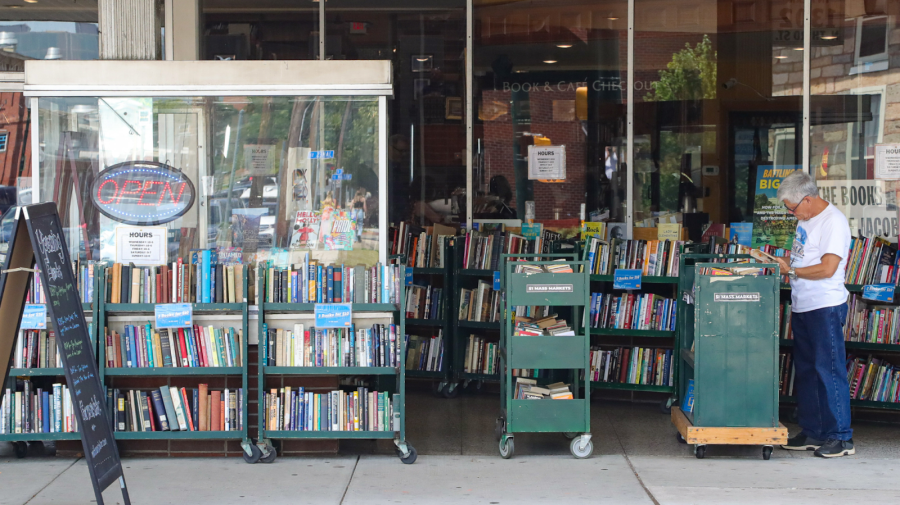 Agents and acquiring editors might ignore books from underrepresented groups — BIPOC, queer, trans and disabled authors, for example — in favor of a "safe bet", which is either an author with a preestablished platform or fanbase, or someone who's stories fit the mold. This would dilute the types of stories being published and exclude the voices we need to hear from most. Not to mention, those pay gap issues would likely persist with less competition and less open roles, furthering the harm caused to workers and writers.
And, as you might imagine, less competition — and a handful of behemoth mega-publishers — could have lasting effects on booksellers and consumers too, namely in terms of access and pricing. All of this to say, it's important to keep in mind who's controlling — and publishing — the stories we buy. You may never have paid much attention to the publisher's name on your favorite book's spine before, but, maybe, you will now.