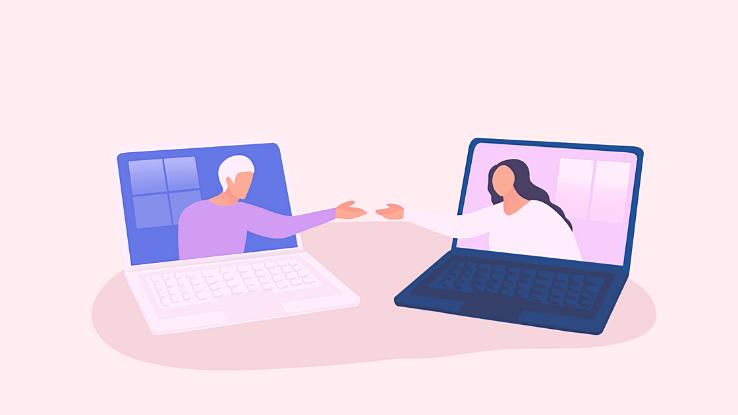 Dating during the pandemic has been a very touch-and-go situation — well, minus the touching, in most cases. For couples who were together pre-pandemic, quarantining together has offered a make-it-or-break-it scenario; break-ups have left some folks a bit stranded, missing essential support systems during a very unconventional time. Others have taken long-distance dating to the next level. Some couples have even forged ahead with Zoom weddings.
For singles, or newly single folks, dating during the COVID-19 pandemic can present a whole host of issues. During non-COVID times, fall marks the start of "cuffing season," which is defined by Merriam-Webster as "a period of time where single people begin looking for short term partnerships to pass the colder months of the year." This year, it's not only about weathering the cold months; it's about staving off loneliness, satiating touch starvation and, for some, not letting the pandemic interrupt their search for a partner.
According to a survey conducted by Stanford University in 2019, 39% of straight couples and 65% of gay and lesbian couples met online in 2017. Of course, that was before 2020. Now, dating during the pandemic can seem A) unnecessarily risky, and B) like a lot of effort. After all, we're all living with an extraordinary amount of stress — emotional, economic and otherwise. Nonetheless, Match Group, the parent company of popular dating apps like Match, OKCupid, Tinder, Hinge and more, has seen a reported "15% increase in new subscribers" during 2020. Needless to say, dating and matchmaking apps are here to stay, regardless of COVID-19.
The Pandemic Dating App Boom Comes With Its Own Set of Safety Concerns
In March, Tinder, Match Group's most popular app, flashed pop-ups at its users, encouraging them to stay safe. Soon enough, competitors like Bumble added in the option to include your pandemic-specific date preferences: virtual, socially distanced, socially distanced with masks and so on, allowing users to match with someone on the same page as them safety-wise. In a Vox roundup titled "What is the point of dating now?", users wrote in with burning questions that, until 2020, you probably wouldn't see on r/relationships or in a "Dear Abby" column.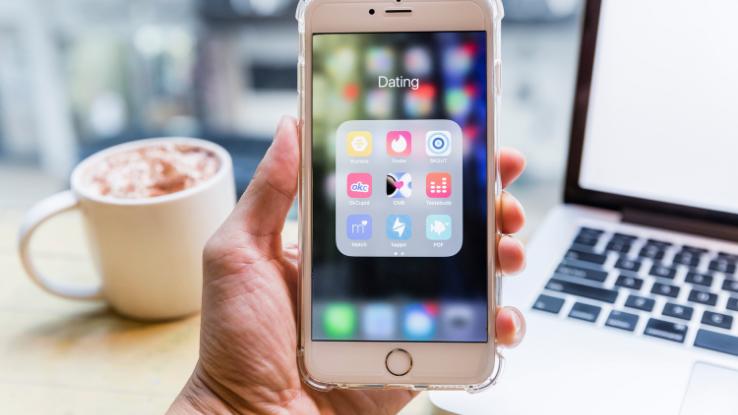 One of Vox's interviewees, Rosemary, noted their concerns about relationships fizzling out during the pandemic. "Because everyone's lifestyles are so varied right now, how do you set a communication boundary with someone you don't even know?" they wrote. "How do you say, 'Hey, I would love to get to know you, but I'm depressed and exhausted and staring at a screen for a date doesn't feel fun to me. So can we maybe keep our communication to these hours and this day?'" Meanwhile, other interviewees expressed concerns about the awkwardness of Zoom dates; the difficulty in discerning between true, lasting love and a desperate, easy quarantine crush or partner; and not knowing how to avoid that lingering ex in a time of severe isolation and touch starvation.
But it's not just app users who are having a hard time navigating this brave, new world: Dating apps have to strike a balance between selling their product and being responsible. That is, while the whole gamut of apps, from Plenty of Fish to Hinge, has tried to adapt and encourage virtual connections, the bottom line is that the goal of these apps is to foster a connection that goes beyond texting and video-chatting. Hinge found that 70% of its users were into Zoom and FaceTime dates — and, sure, those platforms make for a perfectly safe way to maintain some semblance of a social life, but there are also plenty of app users willing to break social distancing guidelines for an in-person hookup.
For many, a potential partner's desire to break with pandemic safety in the name of, well, desire should be a huge red flag. At the same time, people make unwise decisions, despite the risks, all of the time. To that end, dating apps have received flack for not doing more, so much so that a Change.org petition, which aims to hold dating apps responsible for helping to enforce social distancing during the pandemic, has gained quite a bit of traction over the last few months.
Relationship Rituals and Benchmarks Are Changing in the Wake of COVID-19
Another Vox interviewee, Julianna, shared a COVID dating experience that involved a lot of uncertainty: She and her date didn't know if watching a movie at one of their homes was too forward — too risky — when, under normal circumstances, not continuing the date might've been a sign that things weren't going so well. In the end, they sat on opposite sides of a sofa, watching a film in her date's immaculately clean apartment. "It's funny," she wrote, "how [even] holding hands felt scandalous."
Although it may feel like we're back to elementary-school-crush rules, where a simple brush on the arm means the world, taking these smaller steps is reflective of the new mentality folks are bringing to dating. That is, the pandemic has helped us to reevaluate what's really important, and it's no surprise that folks who are searching for a longer-term partner want to make sure values align. A recent Match Group survey indicated that there's been a shift toward "intentional dating," which means folks are prioritizing meaningful conversations about everything from political standpoints to COVID and consent.
"I've seen the occasional 'COVID-free' disclaimer in bios, which — like with STI status, how can anyone 100 percent trust [that]?" an anonymous interviewee told Scientific American. While app users are taking the time to note that COVID is a concern, there's also an air of "Hey, I'm tired of FaceTime dates, and I'm safe enough to meet with in person," which doesn't seem like a particularly solid way to start a relationship.
But not all serious daters are throwing caution to the wind for a hookup. In fact, many are turning to matchmaking services now that "turbo relationships" — those based on quarantine convenience — have ended in droves. "Coaching [in addition to matchmaking] has seen a bit of an uptick because a lot of people are having a tough time adjusting to a different way of dating," Claire AH, owner of the Canada-based Friend of a Friend Matchmaking, told Well + Good. "It's scary to be used to something and to have to recalibrate." And that's really what it is: a recalibration. As with most facets of life, COVID-19 is forcing us to reevaluate what matters and how we approach what we once considered set in stone.