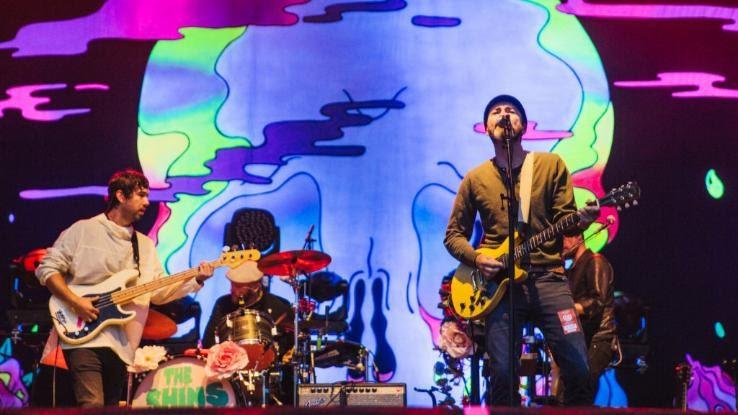 Music can be a fickle business, with many artists disappearing as quickly as they shot to stardom — we've all heard the term "one-hit wonder," right? Some make their marks and last a few years, eventually fading into obscurity and popping up on decade-themed "best of" lists to give us a fun dose of nostalgia. Every now and then, though, an artist or band arrives on the scene with music that becomes universally beloved enough to ensure they stick around for years to come.
It's hard to believe that 20 years have passed since 2001, but it was a year when we experienced a surprising number of artists who've proven their music had serious staying power — or at least an ability to define the cultural beginning of the new millennium. Here we'll take a look at some of the most memorable artists and groups who released their debut albums 20 years ago. From those who are still major industry stars to groups who became undeniable influences on their genres, their paths led them all in interesting directions over time.
Alicia Keys
Considering how popular Alicia Keys still is today, it's hard to believe that she released her first album, Songs in A Minor, in June of 2001. Back in 1999, Keys made a smart move when she followed Clive Davis to his newly formed J Records. There, she found the freedom to compile her debut album, which consisted of songs that the singer-songwriter had been working on for years.
The effort paid off, and Songs in A Minor went on to become platinum certified seven times by the Recording Industry Association of America (RIAA) in 2020. Keys has also enjoyed over a dozen Grammy wins, appeared on TV shows like Empire and The Voice and been named the top R&B artist of the 2000s decade by Billboard.
The Strokes
The Strokes initially began their rise to fame by playing gigs in clubs on New York's Lower East Side, where their peppy, garage-rock sound brought a breath of fresh air to the local music scene. The group combined fun, catchy lyrics with a musical style more akin to that of classic rock groups like The Ramones than the post-grunge and nu-metal stylings of the 1990s.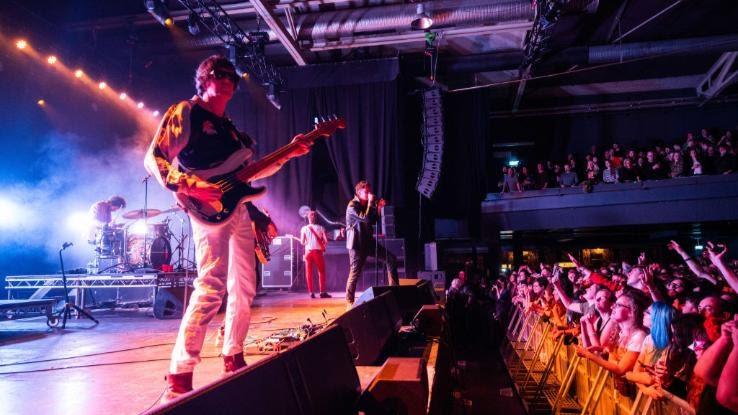 When their debut album Is This It was released in 2001, the band's fanbase exploded in both the United States and across Europe. The Strokes would eventually be credited with helping to usher in the style of the early 2000s' alternative rock scene that took a few cues from early post-punk bands and blended them with upbeat melodies.
Blake Shelton
It was in July of 2001 that Blake Shelton first released his debut album, Blake Shelton, via Warner Music Nashville. "Austin," a single from Shelton's debut album, quickly put him on the map as it shot up to number one on the Billboard Hot Country Songs chart. Shelton would go on to become one of the genre's biggest stars, receiving over 100 different award nominations.
Among his wins are Academy of Country Music awards, American Country awards and several dozen BMI Country awards. He's also become a popular television personality on shows like Nashville Star, Clash of the Choirs and The Voice, where he met fiancee Gwen Stefani — another artist who knows a thing or two about having a multi-decade music career.
John Mayer
2001 also saw the release of John Mayer's first full-length album, Room for Squares. The multi-platinum album launched his career with hits like "Your Body Is a Wonderland," which won Mayer a Grammy for Best Male Pop Vocal Performance in 2003. He went on to win other Grammys for songs like "Daughters" and "Waiting on the World to Change."
Over time, Mayer gained a reputation among the tabloids for his less-than-discreet approach to relationships, and he caused several controversies by making racist comments before withdrawing from the public eye for a period of time. In the mid-2000s, he formed a group called the John Mayer Trio and later collaborated with Bob Weir of the Grateful Dead to form the band Dead & Company.
Gorillaz
It was March of 2001 when Gorillaz released their self-titled debut album, which went triple-platinum in the United Kingdom and reached number 14 in the United States. Not bad, considering that the band is made up of animated cartoon characters named 2-D, Murdoc Niccals, Noodle and Russel Hobbs. If you're not familiar with the group, think of them as a version of Alvin and the Chipmunks that actually makes good music and doesn't resemble rodents.
The band was the brainchild of musician Damon Albarn and artist Jamie Hewlett of Tank Girl comic strip fame. Their songs also often feature a number of other talented musicians and draw from a variety of genres, including hip-hop, punk, rock and reggae.
The National
The National, one of the biggest bands to come out of Cincinnati, released their self-titled debut album in October of 2001. The indie rock group that's now based in New York has been touring for the better part of the last 20 years, playing both festival circuits and headlining for bands like R.E.M.
Their earliest albums drew from a blend of alt-country/rock and Americana but gradually shifted towards more expansive, sweeping and orchestral sounds. The National's 2007 album Boxer started to attract the attention of various charts. Their 2017 album Sleep Well Beast went on to win the band a Grammy for Best Alternative Music Album.
The Shins
The Shins, an indie rock group from Albuquerque, New Mexico, was initially founded in the 1990s by members of the band Flake. In 2001, they released their debut album Oh, Inverted World, which featured a light, 1960s-like pop feel.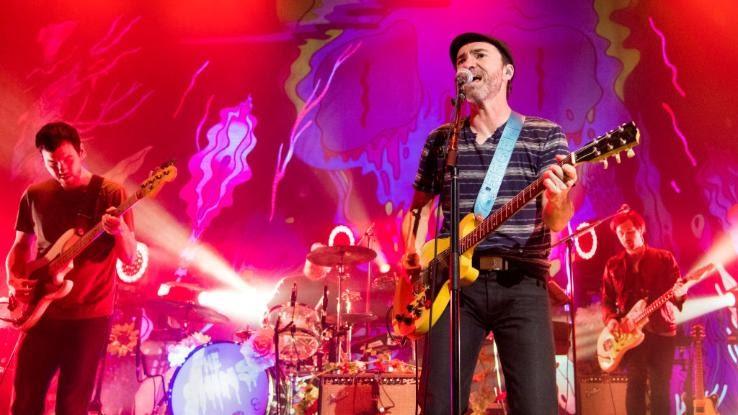 Two songs from the album, "New Slang" and "Caring Is Creepy," went on to be featured in the 2004 movie Garden State. The band also enjoyed major success when their 2007 album, Wincing the Night Away, rocketed to number two on the Billboard 200 and scored them a Grammy nomination.
Jack Johnson
Is there anything Jack Johnson can't do? The former professional surfer from Hawaii's North Shore released his first album, Brushfire Fairytales, in early 2001. Featuring songs like "Bubble Toes" and "Flake," the album quickly climbed the U.S. charts until it reached the top 40. His subsequent albums went on to hold number one spots in the Billboard 200 multiple times.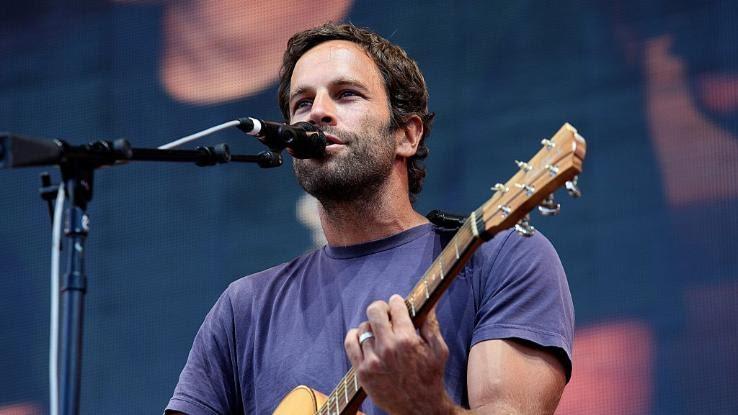 Aside from his acoustic-heavy folk-style music, which draws on the influences of greats like Bob Dylan, The Beatles and Bob Marley, Johnson has also enjoyed success in several other mediums. He's a songwriter, record producer, actor and documentary filmmaker — and even an avid environmentalist who established his own foundation.