You may have encountered HBO's limited series Station Eleven — it aired its finale in January of this year — because you read Emily St. John Mandel's 2014 novel of the same name. Maybe you started watching the show because, weirdly and in year three of a global pandemic, you're feeling like spending time with a story about a society decimated by another pandemic — albeit with a much higher mortality rate than COVID-19. It could have been that you're a fan of the always captivating Mackenzie Davis (Halt and Catch Fire, Happiest Season), who plays an actress touring with a Shakespeare theater traveling company. You could have also found Station Eleven through Gael García Bernal (Old, Mozart in the Jungle); he plays a Shakespearean actor with a paternal side to him.
Maybe you've been watching TNT's dystopian tale Snowpiercer starring Daveed Diggs and Jennifer Connelly instead. Season three ended its run in March and the show has already been confirmed for a fourth season. It's based on the 2013 Bong Joon-ho movie of the same name starring Tilda Swinton and Chris Evans. The show also adapts elements from the series of French graphic novels Le Transperneige that inspired Joon-ho's movie.
Be that as it may, you may have gotten a taste for dystopian literary tales in the process. If you're feeling like delving into even more post-apocalyptic stories that would make for perfect small-screen adaptations, we've got you covered. Here are a few of the titles you should be reading and (hopefully) watching sometime in the not-so-distant future.
Severance (2018) by Ling Ma
The satirical Severance by Ling Ma centers on Candace Chen, a millennial and first-generation Chinese American trying to figure out how to be a grownup. When the fictional Shen Fever starts making its way through New York and the rest of the world, she accepts an assignment from her employer — a Bible producer — to stay in the office, be the embodiment of supposed normality and finish the job. All that even though the world may be coming to an end.
And even when the pandemic in Severance is a tad direr than the one actually faced by humanity for the last two years, you may relish the absurdity of getting chores and tasks done and keep pretending everything is fine.
They Both Die at the End (2017) by Adam Silvera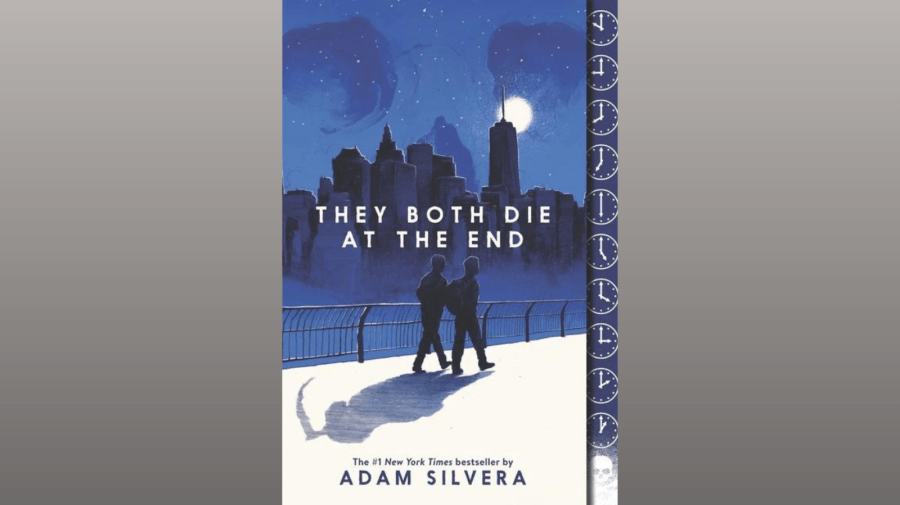 Adam Silvera, a New Yorker and author who calls Los Angeles home, tells the story of Mateo Torrez and Rufus Emeterio in his 2017 YA novel They Both Die At the End. They're two complete strangers who, on September 5 after midnight, receive the news that they're going to die that day.
The soon-to-be-deceased want to make a new friend on their End Day. Fortunately, they can count on technology. Through the app Last Friend, they find each other and meet up for one final great adventure.
Borne (2017) by Jeff VanderMeer
You may have seen Alex Garland's trippy film adaptation of Jeff VanderMeer's 2014 novel Annihilation starring Natalie Portman, Oscar Isaac and Tessa Thompson. You may also have read the original novel and mused about how different yet undeniably gripping both the film and the book are.
With the dystopian Borne, VanderMeer sets the action in a dilapidated city in the future. Rachel is a scavenger who makes her living there finding discards from The Company, a ruined biotech organization that used to create genetically engineered organisms. One of the creatures she finds, entangled in the fur of the giant and tyrannical bear Mord, is Borne. Strangely, the creature reminds Rachel of the island nation where she was born that no longer exists due to rising sea levels.
The Power (2016) by Naomi Alderman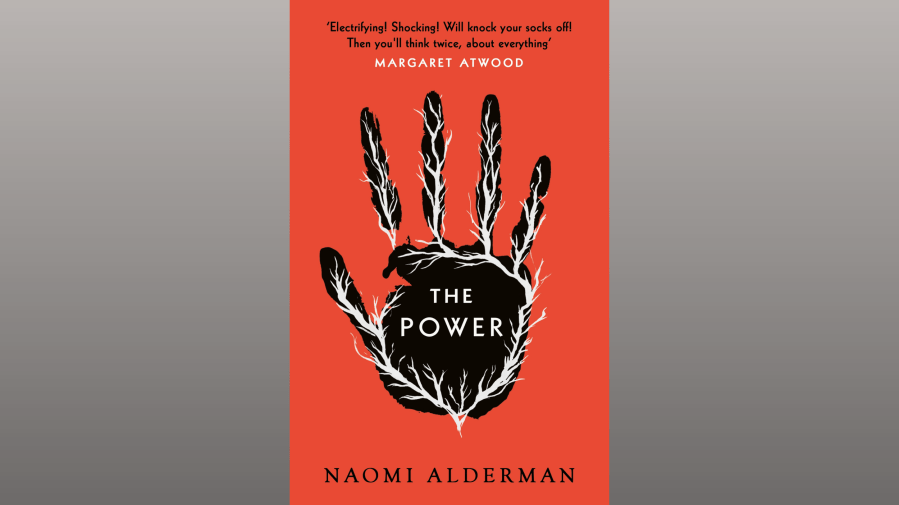 We may not have to wait very long to watch Naomi Alderman's The Power on streaming since in 2019 Amazon ordered the feminist science-fiction book to series. The filming of the 10-episode limited series was delayed for months due to the coronavirus pandemic though and we don't know yet when it'll be released.
The book follows several characters around the world as most teenage girls and some adult women suddenly are gifted with the ability to electrocute anything or anyone. As a result of that, the power dynamics in our world are shifted and women dominate. The novel is told through the voice of several characters — a religious leader, a politician, a mob boss, a photographer — who emerge due to the power and reflects on what could happen if this wasn't a man's world after all.
The Fifth Season (2015) by N.K. Jemisin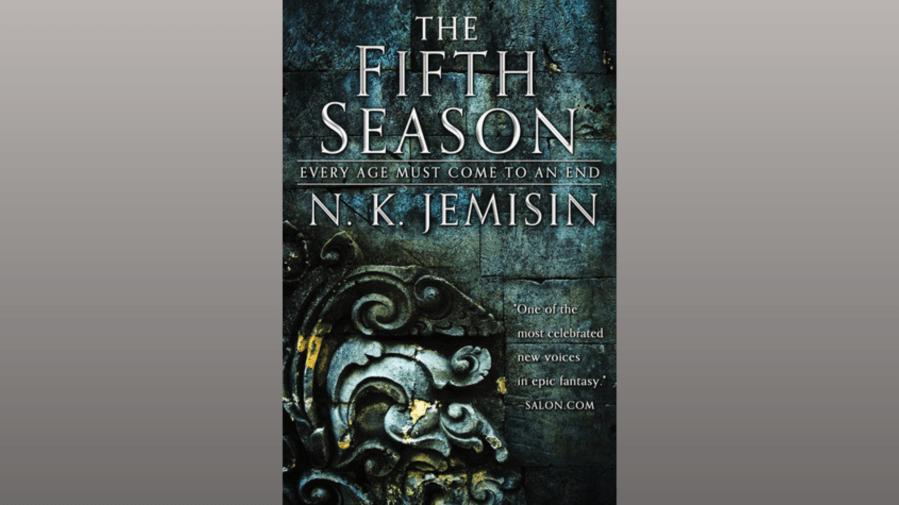 The Hugo Award-winning The Fifth Season by N.K. Jemisin is the first part of the three-volume series The Broken Earth that follows the fight of Essun and her daughter Nassun in a climate change-ravaged Earth.
In The Fifth Season, the first book in the series, Essun returns home one day to find her son brutally murdered by her husband, who's also kidnapped their daughter Nassun. Essun embarks on a trying journey to find her daughter and save her. But the world around her is crumbling: The empire synonymous with innovation where they all lived has just collapsed, most of its citizens killed, and the planet is literally torn as a rift at the center of Earth darkens the skies with ash.
Legend (2011) by Marie Lu
The dystopian and young-adult Legend, written by Marie Lu, is the first in a series of four books and several novellas. It's set in the western United States, known in the novel as the Republic. June is a 15 year old from one of the wealthiest districts in the Republic. She's a highly skilled fighter with military training. Day is a 15 year old from the slums of the same Republic. Their two very different worlds collide when June's brother, Metias, is murdered and Day is the main suspect for the crime.
June embarks on a path of revenge, but, when she finally meets Day, she realizes he's not the person she was looking for. The novel manages a good blend of action, thriller, romance and post-apocalyptic setting in a futuristic Los Angeles.
Who Fears Death (2010) by Nnedi Okorafor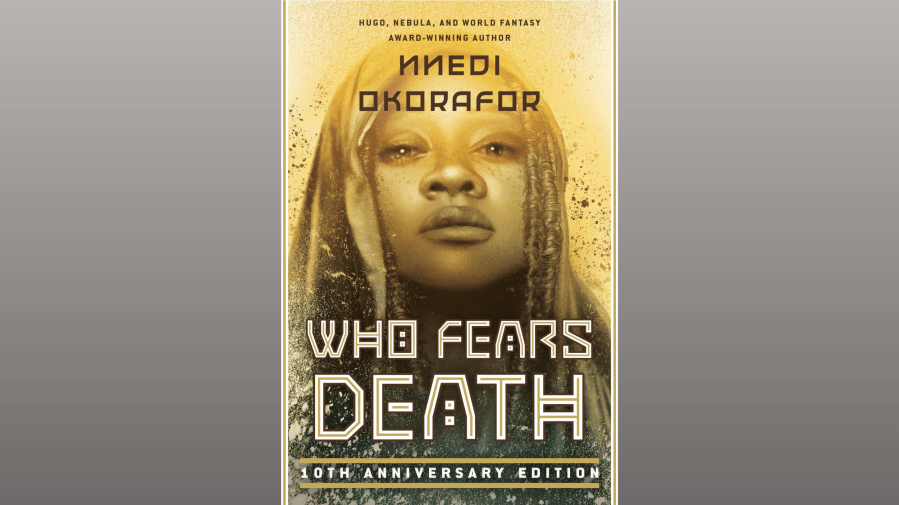 With Who Fears Death, Nigerian-American author Nnedi Okorafor sets her story in a post-apocalyptic Africa in the far future. Onyesonwu, which means "Who fears death?" in Igbo, is a child born of rape and expected to live a life of violence. When she learns, through her magical abilities, that someone is trying to murder her, she embarks on a journey to trump her destiny.
This could be one of the books on this list that we see turned to television format soon. The novel was first optioned by HBO in 2017 with George R.R. Martin (Game of Thrones) as an executive producer. Last year, the actress Tessa Thompson also joined the developing show as an executive producer with her newly minted production company.
Oryx and Crake (2003) by Margaret Atwood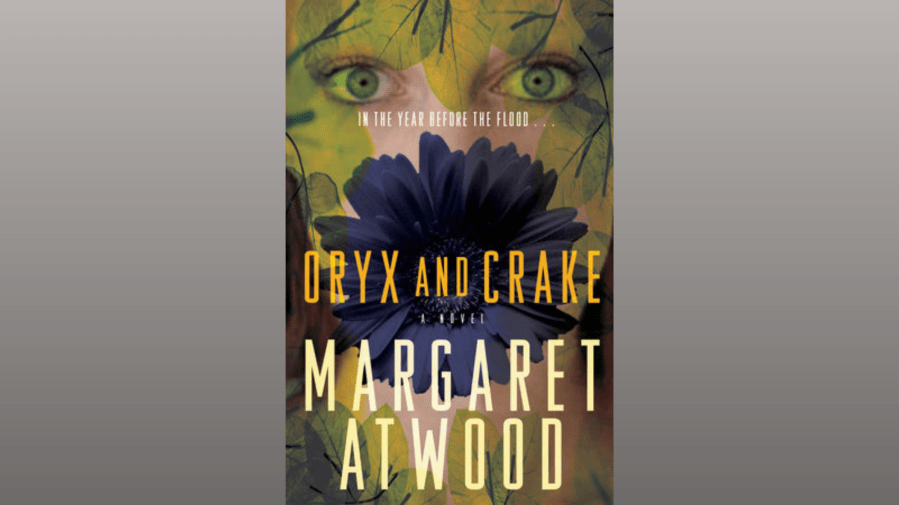 If you've enjoyed The Handmaid's Tale on Hulu — although I'd argue that even if the Elisabeth Moss show is excellent, its harrowing nature makes it almost impossible to actually enjoy — you may want to check out Margaret Atwood's later dystopian novel Oryx and Crake, the first one of her MaddAddam series.
Genetically engineered pigs, gigantic corporations that control the world and employees who rely on those corporations for security as well as a safety net are all portrayed in Oryx and Crake as society is about to collapse. The novel is told from Snowman's perspective as he lives in isolation and remembers his childhood friend, Crake, and the woman they both fell in love with, Oryx.
Parable of the Sower (1993) by Octavia E. Butler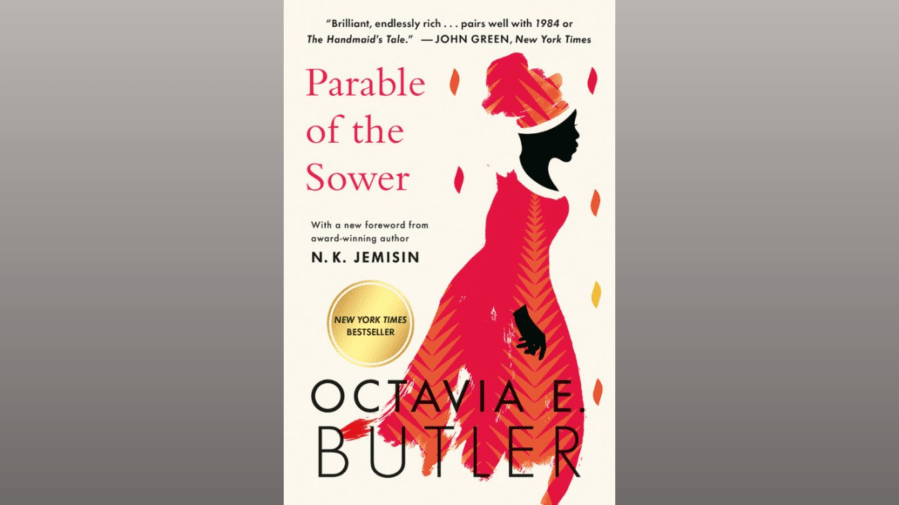 In the eerily prescient Parable of the Sower, science-fiction master and Hugo Award winner Octavia E. Butler imagines a future of armed gated communities and constant drought where the only option is to move North. Set in the 2020s in the outskirts of Los Angeles, the novel centers on Lauren, a young and resilient Black girl who's forced to come of age and fight for survival. Even though she is equipped with a strange quality that handicaps her sometimes and her hyperempathy makes her feel the pain others experience, she's taught herself a series of skills that prove invaluable in the outside world.
The book is followed by a second installment set in California in the 2030s, Parable of the Talents (1998), for which Octavia won a Nebula Award.
Butler's resurgence and popularity in 2020 — her books resonated with readers in a time when we were still not completely overcome by pandemic fatigue — can still be felt now. Her fantasy novel Kindred (1979) will be adapted as an eight-episode limited series by Branden Jacobs-Jenkins (Watchmen) for FX.