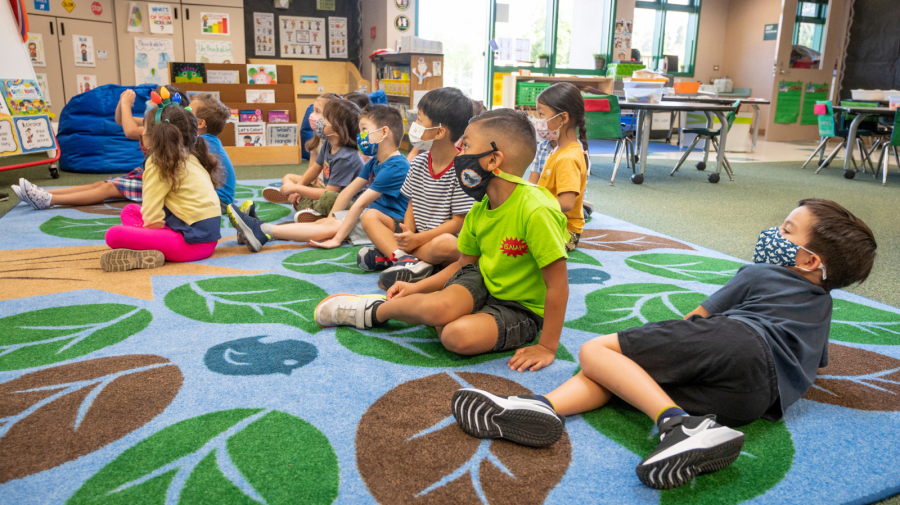 Over the past few decades, one of the few policy issues in American life that gets broad support across the political spectrum is early childhood education. Polling from January of 2021 suggests that the vast majority of Americans — 73% of Republican voters and 95% of Democratic voters — support making preschool education available to all three- and four-year-old kids at no additional cost to parents.
For my own part, I have spent most of my life working in education as a high school teacher and college-level academic advisor. When you work with kids of any age, it's easy to see the immediate benefits of educational programs, which, for one, give kids a safe and healthy environment in which they can learn more about themselves. I spent time teaching poetry to elementary school students many years ago, and it was amazing to witness the impact of giving kids a space to be with their peers — to be creative and share their experience.
Sadly — though probably unsurprisingly — the COVID-19 pandemic has resulted in declines in both enrollment and funding in early childhood programs in the U.S. According to the National Institute for Early Education Research, "Enrollment in state-funded preschool dropped for the first time in 20 years, erasing a decade of growth with a decline of more than 298,000 children in one year." Additionally, the brunt of that decline has fallen on low-income and minority kids and families.
So, let's take a look at the ins and outs of early childhood education in the U.S. Why is it so important, and where are we headed from here?
What Are the Benefits of Early Childhood Education?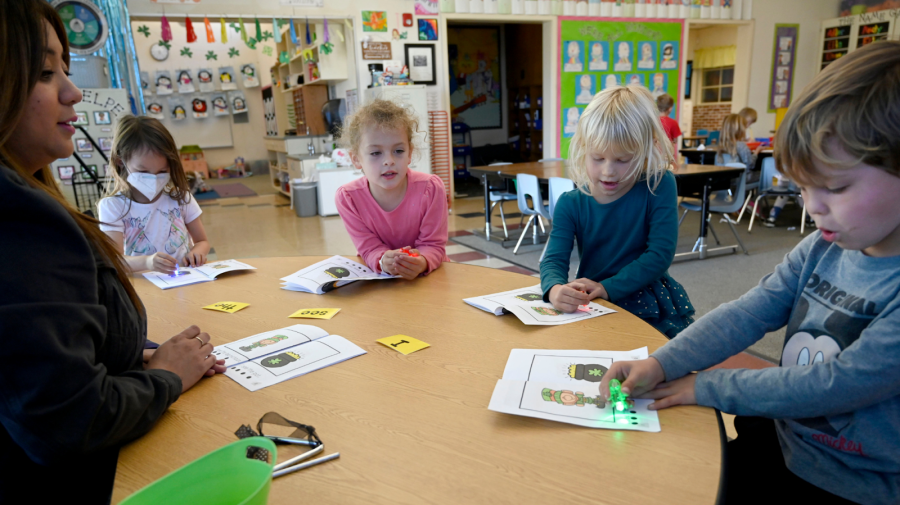 The Centers for Disease Control and Prevention (CDC) says that the aim of early childhood education is "to improve the cognitive and social development of children." While some programs are more focused on academic work — literacy, for example — others also focus on socio-emotional development, and provide care ranging from health care to something as seemingly basic as meals. Add it all up, and early childhood education provides a wide range of benefits that meaningfully impact the lives of kids far beyond the present moment.
In fact, some of the most prevalent benefits seem to show up in studies that take decades to complete. The Abecedarian Project, which "provided educational childcare and high-quality preschool from age 0–5 to children from very disadvantaged backgrounds" in Chapel Hill, North Carolina in the early 1970s, found in an age-30 follow-up that participants were more likely to be employed and to have graduated from college, among other factors.
Taken as a whole, the positive benefits of early childhood education really add up. For kids, the CDC points to improvements in cognitive development, emotional development, self-regulation and academic achievement. The benefits ripple out much wider than just those, though. The CDC also points to reductions in "crime, welfare dependency, …child abuse and neglect," among a host of other cultural benefits, that come from investments in early childhood education. Basically, in terms of cold calculation, the money is worth spending. According to some estimates, the return on investment in this area can be as much as 13%.
What Happened During the Pandemic?
Unfortunately, for the first time in quite a while, that investment decreased over the first year of the pandemic. Total state spending on preschools across the U.S. decreased for the first time since 2014 between 2020 and 2021. Maybe even worse is that years of progress in higher enrollment numbers were wiped out. The percentage of four-year-olds nationally enrolled in preschool programs went from 14% to 34% between 2002 and 2020, but it fell back to 29% — its level from a decade ago — in 2021.
The problems are many. For one thing, according to U.S. News & World Report, the national workforce in early childhood programs remains around 12% below where it was before the pandemic. Part of that has to do with pay. The U.S. Bureau of Labor Statistics reports that the average hourly wage for childcare workers as of May 2021 was $13.31, and the average yearly wage was $27,490. At those rates, it's almost impossible for workers to support themselves.
At the same time, according to a report from Child Care Aware of America, between December of 2019 and March of 2021, nearly 16,000 child care centers and licensed family child care programs closed. That's about a 9% loss, and those numbers just account for the 37 states for which the report had data. Clearly, more financial support is needed — not only to meet the demand for childcare nationwide, but to increase salaries for childcare workers.
Where Do We Go From Here?
Unfortunately — especially considering the broad political consensus that exists about the importance of early childhood education — the U.S. lags behind other nations in this area. A 2020 report from the Organization for Economic Cooperation and Development includes data that, out of 41 nations, the U.S. ranks 36th in the percentage of 3–5 year olds enrolled in early childhood education. That same report also shows that when you look at 15-year-olds and look back at whether they attended at least two years of pre-primary education, the U.S. has a larger gap than most countries in enrollment rates between wealthier and poorer kids.
That combination — fewer students in preschool, and lower likelihood that folks from lower socio-economic backgrounds receive early childhood care — is why more economic investment in early childhood education in the U.S. may be necessary. President Joe Biden's Build Back Better plan, which would take the historic step of offering universal high-quality preschool for three- and four-year olds, would seem to be a popular policy based on the polling results cited above, but is currently not close to being passed.
Admittedly, I'm not sure what the answers are, but I'm persuaded by the data, which shows that quality early childhood education is great for kids. Most folks you meet agree that putting kids first is essential. As someone who has spent a lot of time in my life thinking about education and seeing its many benefits first hand, I hope that Americans can catch up to the rest of the world when it comes to supporting first-rate education for the youngest of us.