Elvis, director Baz Luhrmann's latest film and his first since 2013's The Great Gatsby, comes out this week in the U.S. It promises to be an incredibly exciting film experience, telling the story of Elvis Presley's life and career using the heavy doses of style and frenetic energy Luhrmann's films are famous for — think Moulin Rouge! (2001) and Romeo + Juliet (1996).
But it makes sense that a blockbuster biopic about Elvis would be larger than life, because that's exactly what Elvis was throughout his career. Although he died in 1977 at just 42 years old, his career seems like five in one. He had hits in the genres of pop, country, gospel and R&B while simultaneously coming to be known to future generations as "The King of Rock and Roll."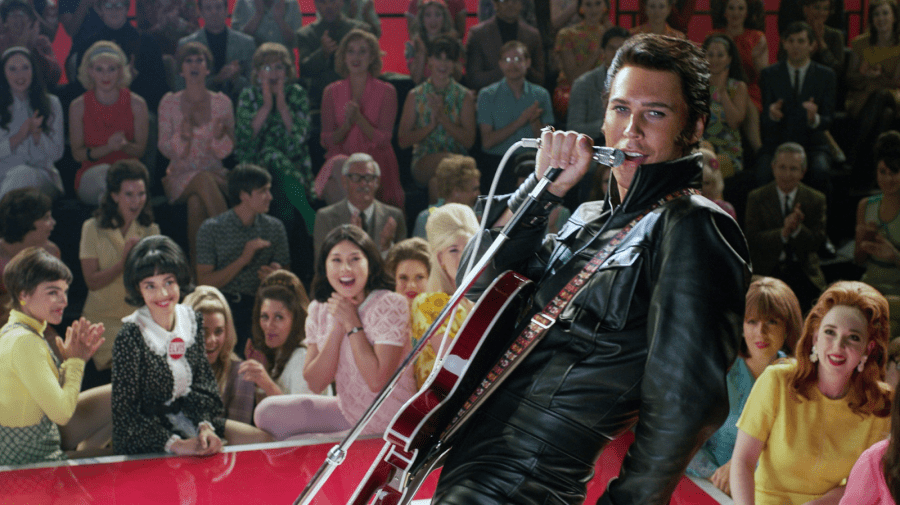 It's strange to say, but sometimes what gets lost in the shuffle when we look back on the rollercoaster of Elvis' career is the songs. It's easy to focus on the military stint, the many movies he made in the '60s, the leather jackets and his downfall in the middle of the '70s — all while forgetting that, the whole time, he was cranking out absolutely gorgeous vocal performances. Elvis was capable of being sexy, devout, passionate and melancholic. Sometimes all at once. He could crack open your cold heart in a million ways.
In honor of Luhrmann's new film, which is sure to recontextualize Elvis Presley's life beyond the music itself, this feels like a good moment to get into the songs that were the bedrock of Elvis's career. So, let's look at five quintessential Elvis songs to take you through the different eras of his music.
"That's All Right," 1954
The first single Elvis recorded almost never happened. Sam Phillips of Sun Records saw some promise in Presley, who was just 19 at the time, but the audition session Phillips set up didn't go well. Elvis — backed up by Scotty Moore on guitar and Bill Black on bass — played lots of sentimental ballads, and seemed to lack confidence. Then, in what seemed like a version of fooling around, Elvis loosened up and started playing an old blues song from 1946 by Arthur "Big Boy" Crudup.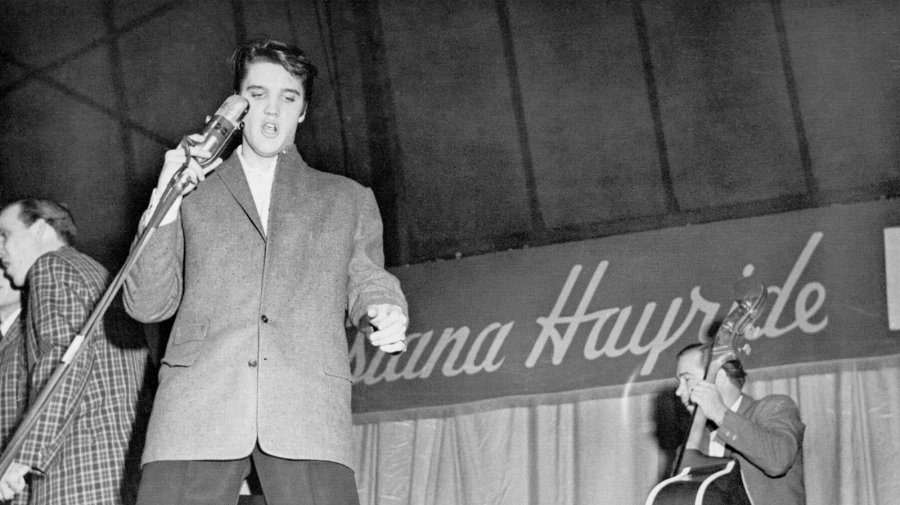 That song was "That's All Right," and the legend goes that Phillips immediately knew he'd found the sound he was looking for. Elvis would say about the song, "To be honest, we just stumbled on it," but it is, in miniature (it's less than two minutes long!), so much of what would make Elvis great.
On the song, Elvis' voice seems to lilt around the words as he's singing them. Despite the fact that it's a fun, upbeat song, there's an immediacy to his performance, as though he's simultaneously singing his heart out and whispering sweetly in your ear. These qualities would go on to be hallmarks of Elvis' style for the rest of his career.
"Hound Dog," 1956
You can't trace Elvis' career without highlighting the importance of "Hound Dog." The song was written by one of the great songwriting teams of all time: Jerry Lieber and Mike Stoller. They were just 19 when they wrote the song in 1952 for Big Mama Thornton, whose incredible version of the song came out in February of 1953. Her version was a smash hit, and it made the song famous.
Lots of artists recorded the song in subsequent years, but in 1956 Elvis took a shot at it — he'd been familiar with Thorton's version, but never considered trying it until he heard the version by Freddie Bell and the Bellboys, according to Lieber and Stoller. Hilariously, the songwriters weren't so fond of Elvis' version — Mike Stoller would say later that, "She was singing to a man. And he was singing to a dog."
Nevertheless, the Elvis version would be the one to become a touchstone in the history of American music. And even if Elvis' version doesn't contain the same poignancy of Thornton's version, it captures Elvis at his gritty, rockabilly best. The first thing you hear on the song is his voice, like it's already moving 100 miles an hour. He never lets go.
His performances of the song on Ed Sullivan and Milton Berle's TV shows made him a bit of a scandal — he earned the nickname "Elvis the Pelvis" — but they also made him truly famous. "Hound Dog" would become his best-selling single in the U.S.
"Are You Lonesome Tonight?," 1960
Elvis recorded "Are You Lonesome Tonight?" in 1960, soon after his return from his two years in the military. Elvis in the 1960s is a complicated figure — he starred in an endless stream of movies built around his popularity, and recorded endless songs for those films, but much of the material feels commercial when you listen to it.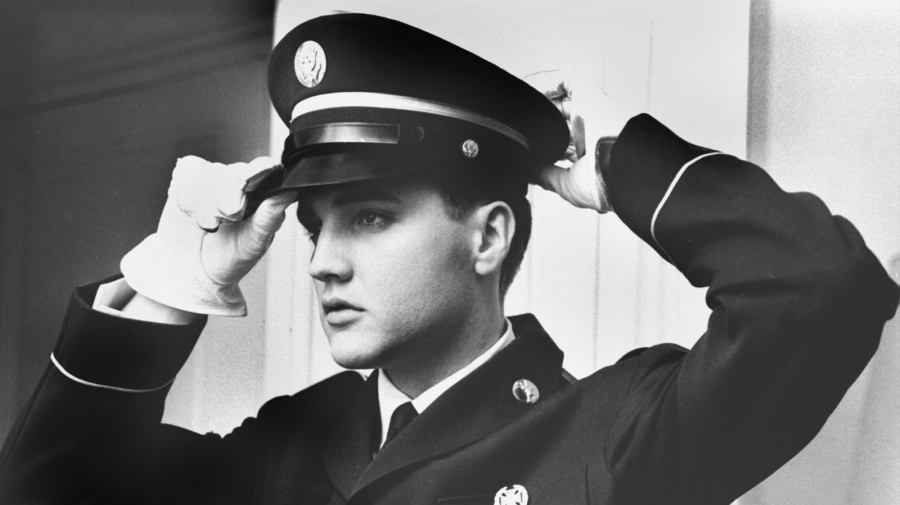 His recording of "Are You Lonesome Tonight?" is, on the other hand, one of the most beautiful recordings of all time. He captures the feeling of loneliness and contemplative sadness — the song feels like a diary entry, a person lost in his own thoughts. And yet, you can't help but feel invited into the experience by his voice.
Famously, this song would go on to be a huge part of his live performances, but he struggled with it in later years. Occasionally, he would forget the lyrics, and once even started laughing during the spoken part toward the end of the song. Malcolm Gladwell, on his Revisionist History podcast, did a whole episode on the psychology of Elvis centered around this song, and what it means when an artist becomes emotionally engaged in material to such a strong degree.
The extreme versions of Elvis' struggles with "Are You Lonesome Tonight?" are a major part of his appeal after all these years. With so many Elvis recordings, no matter how famous or familiar they've become, when you listen to them, you can forget everything else and just be there in the song. It's a lot to feel, but that's one of the reasons we listen to music in the first place.
"Suspicious Minds," 1969
It's hard to imagine this now, but Elvis got kind of overexposed in the 1960s. Too many Hollywood films with too little real artistry behind them. So when Elvis made a TV special in December of 1968, it was considered a comeback. That special led to a new series of recordings and his 10th studio album in 1969: From Elvis in Memphis.
"Suspicious Minds" isn't on that album, but it was a single culled from the same sessions. Written and recorded the prior year by Mark James, the song wasn't a hit until Elvis got hold of it. In fact, "Suspicious Minds" was the last number one single Elvis would ever have in the U.S.
And Elvis' version of the song is a really wild ride, to be sure. It's yearning and sincere, but also totally over the top, too. You can hear the theatricality that would be a huge part of Elvis' stage persona over the final decade or so of his career, but it's also just musically gorgeous, with syrupy guitars and booming orchestrations. If I had to choose one Elvis Presley song to play for someone to describe what makes him so great, this would be my pick.
"Burning Love," 1972
By 1972, things were going off the rails for Elvis, but his popularity was still at a peak. He won a Grammy for a gospel album, He Touched Me — his second of three Grammy wins, all for gospel recordings. In June of 1972, he released a live album, Elvis: As Recorded at Madison Square Garden, that was also an enormous hit.
Unfortunately, his marriage was falling apart during this time, and after it was over he'd never really be the same. "Burning Love" came out in August of 1972, but he'd recorded it in March, just weeks after he and Priscilla, his former wife, separated. It's really his last great single — a rollicking blast of a song, full of his trademarked combination of sincerity and over-the-top performance.
Written by Nashville songwriter Dennis Linde, it was first recorded by Arthur Alexander earlier in 1972, but Elvis' version is the classic one. Listening to it now, it's hard not to hear his desperation in the performance. In the middle of the song he delivers the lyrics, "Won't you help me? I feel like I'm slipping away." His voice trails off; he truly embodies the meaning of the words themselves.
And I guess that's what I find myself thinking about most when I think about Elvis — the way he, as a performer of songs written by other people, was able to make those songs entirely his own through his singular voice and interpretation. Elvis' life can feel a little bit strange and untouchable at times. He's such a legend that he barely seems real. But that's why it's great that we still have the songs — where he's present, immediate and timeless forever.