What will 2022 sound like? As the world emerges from a pandemic that brought touring to a halt and disrupted artists' plans, it only makes sense that music will reflect the tension and uncertainty of these times. On the other hand, some artists are arriving just in time to give fans the release they've desperately needed for the past two years.
While we're still waiting for updates about long-promised albums from artists like Cardi B, Lizzo and Father John Misty, the calendar is steadily filling up with thrilling new releases from some of the biggest names in rock, hip-hop and pop. (Including a few we haven't heard from in a while!)
From promising new artists to some of our tried-and-true favorites, these are the albums that are bound to be the soundtrack to your 2022.
2022's New Music Releases
Elvis Costello & The Imposters – The Boy Named If (January 14)
After striking out on his own for last year's Hey Clockface, Elvis Costello is back with his longtime backing band The Imposters. Lead single "Magnificent Hurt" is everything we love about his classic era, with jittery keyboards and sneering lyrics that remind us why he'll always be rock's angry young man.
Earl Sweatshirt – Sick! (January 14)
Written and recorded during the COVID-19 pandemic, Earl Sweatshirt describes his new album as "what happened when I would come up for air." Featuring production from Alchemist and Black Noi$e, it's bound to be one of the year's most thrilling hip-hop releases.
Band of Horses – Things Are Great (January 21)
Things Are Great will be the first new Band of Horses album in nearly six years, and singles like "Crutch" and "In Need of Repair" suggest it was worth the wait. Produced by frontman Ben Bridwell with collaborators like Jason Lytle, Dave Friedman and Dave Sardy, the indie rock veterans sound energized and inspired.
Mitski – Laurel Hell (February 4)
With the release of "Working for the Knife," Mitski announced that she would be returning from the indefinite hiatus that followed her critically acclaimed 2018 album Be the Cowboy. Judging by the response to her very sold out tour next year, fans are beyond thrilled to have her back.
Big Thief – Dragon New Warm Mountain I Believe in You (February 11)
In 2019, Big Thief was on top of the world with the release of their critically acclaimed albums U.F.O.F. and Two Hands. After a year where its members released solo albums and collaborated with everyone from Bob Dylan to illuminati hotties, the band is back together for a 20-track double album.
Spoon – Lucifer on the Sofa (February 11)
Lead single "The Hardest Cut" is classic Spoon, with all of the swagger we've come to expect from the Austin, Texas, rockers. Their first album since 2017's incredible Hot Thoughts, Lucifer on the Sofa will also include some new tricks, like a cover of singer-songwriter (and fellow Texan) Bill Callahan's "Held."
Beach House – Once Twice Melody (February 18)
While its tracks are being released as a series of four EPs, Beach House's Once Twice Melody will be available in its entirety on February 18. They sound bigger and more cinematic than ever, partially because this is the first time they're recording with a live string section.
Spiritualized – Everything Was Beautiful (February 25)
Thirty years after his first release as Spiritualized, Jason Pierce is back with more of the dreamy, atmospheric rock only he can create. Lead single "Always Together With You" spends more than six minutes gently unfolding, reminiscent of classics like "Ladies and Gentlemen We Are Floating in Space" and "Shine a Light."
Tears for Fears – The Tipping Point (February 25)
A lot has happened in the 18 years since Tears for Fears released their last album, but Roland Orzabal and Curt Smith sound as vital as ever on the moody, thundering title track from next year's The Tipping Point.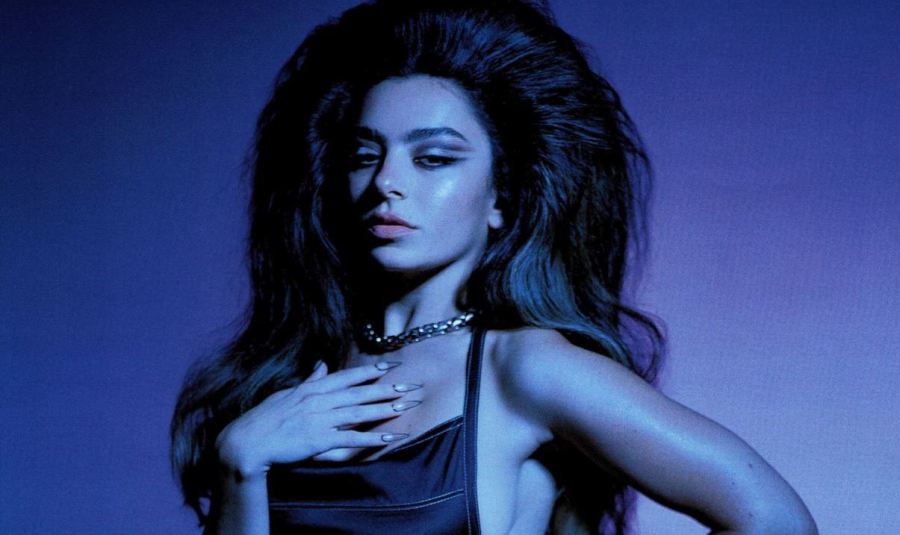 Charli XCX – CRASH (March 18)
The last album on Charli XCX's deal with Atlantic Records, CRASH is shaping up to be a left-of-center pop blockbuster. The followup to 2020's how i'm feeling now, it features contributions from Oneohtrix Point Never, Christine and the Queens, Caroline Polachek and PC Music mastermind A.G. Cook.
Wet Leg – Wet Leg (April 8)
Following a string of impossibly catchy singles (and a great performance on Late Night With Seth Meyers), Wet Leg will release their self-titled debut this spring. It's still early, but they're easily contenders for the most promising new artists of 2022.
Jack White – Fear of the Dawn (April 8) and Entering Heaven Alive (July 22)
Never one to be outdone, Jack White is releasing two albums next year on his own Third Man Records. Featuring a collaboration with Q-Tip from A Tribe Called Quest, Fear of the Dawn will hit record stores in April.