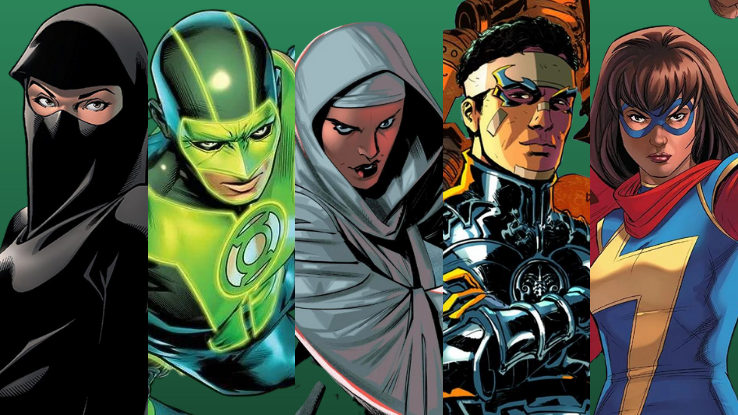 "Hope for good, and you will find it" is an Arabic proverb that's usually said to counteract negative thinking. You've probably encountered some version of this old adage in Arab-speaking households, bookstores around the globe, and on social media. Unfortunately, you'd be hard-pressed to find this quote in mainstream American TV shows and movies. Strides have been taken for greater representation over the years, but we still have a long way to go; the Marvel Cinematic Universe (MCU) and DC Extended Universe (DCEU) have been popular for over a decade now, yet neither franchise has given Arab heroes their proper due.
What disappoints me is that neither Marvel nor DC are strapped for existing options; both publications have created several truly amazing Arab superheroes with awesome stories and relatable personalities. Moreover, there's plenty of proof that audiences want to see more heroes from different cultures and backgrounds. I hope that by shining a light on six underappreciated Arab superheroes, at least some of them will find their way to the big and small screens.
The 99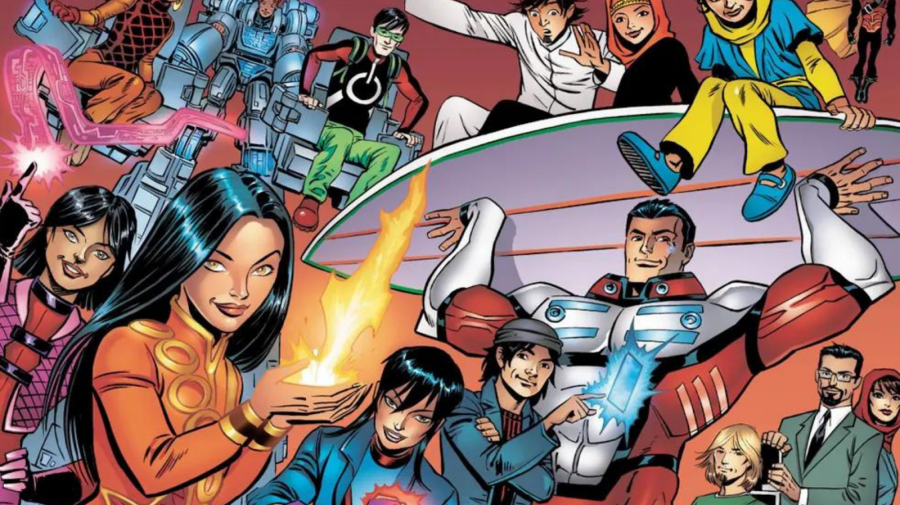 Allah is the most important entity and concept in the Islamic faith, which should come as no surprise, as "Allah" is Arabic for "God" –– with an emphasis on that capital "G". Muslims believe that Allah has 99 names of aspects that he's revealed to humanity through the Quran. Some of these names include The Healer, The Creator, The Provider, and The Giver of Peace. What if someone created a group of superheroes who were all based on one of Allah's 99 names?
Well, Dr. Naif Al-Mutawa is that someone; he's the founder of Teshkeel Comics and he created The 99. This vast group of heroes consists of 99 children and adults from around the world who each embody an aspect of Allah. Dr. Al-Mutawa created The 99 to show that "there is not only one way to be Muslim." The 99 debuted in August 2007, and they teamed up with the Justice League in JLA/99.
If you want to get technical, I probably should've titled this piece "104 Underappreciated Arab Superheroes". But for brevity's sake, I'll count them all multiple pieces to a greater whole.
Bashir Bari – Silver Scorpion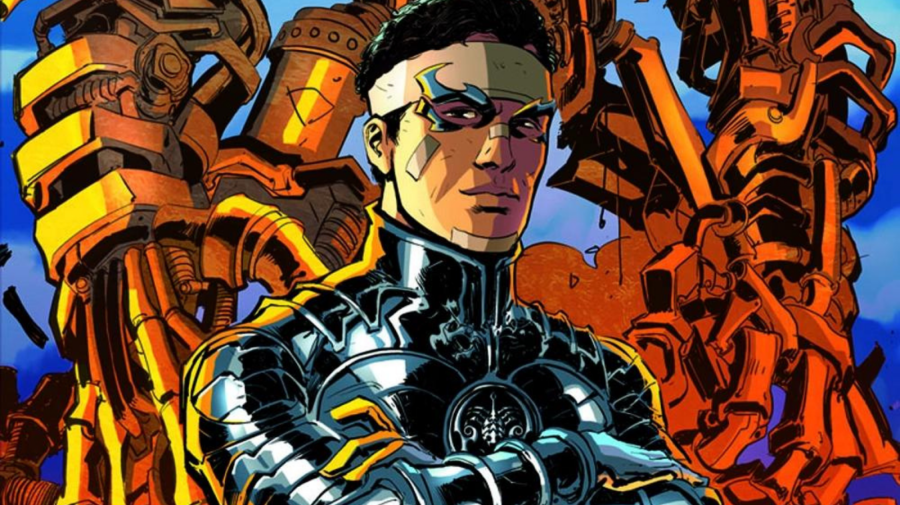 The Silver Scorpion was conceived by 23 American and Syrian disability advocates who attended a Youth Ability Summit in August 2010. Liquid Comics then turned this concept into a fully-fledged comic book series that stars Bashir Bari –– a teenage boy who loses his legs due to a hate crime. Bashir is initially consumed with depression until a metalsmith named Tarek grants him a sacred, ancient power.
Now capable of controlling metal with his mind, Bashir becomes the Silver Scorpion –– a champion "who can unite the people, and remind them of their common humanity." An icon for ability awareness and cross-culturalism, the Silver Scorpion needs a lot more love and support from comic fans across the globe.
Faiza Hussain – Excalibur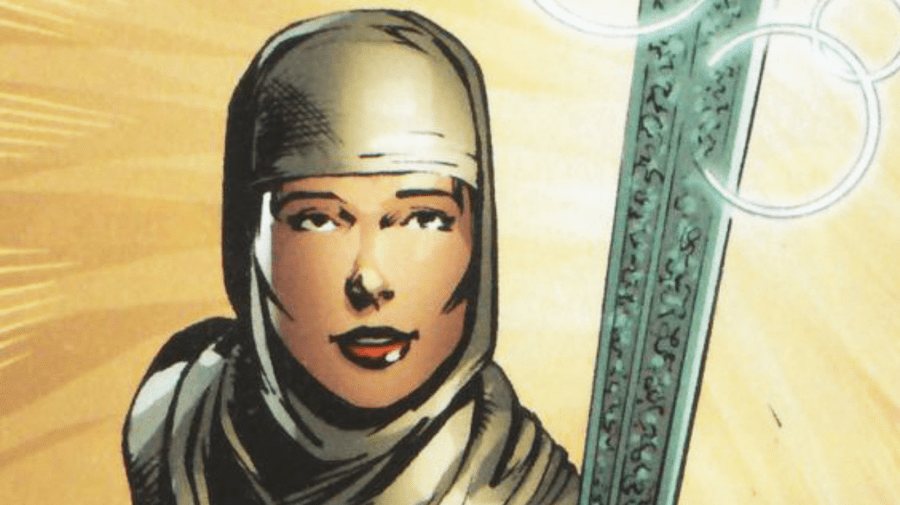 Mjolnir isn't the only weapon that's selective with its wielders. In fact, Excalibur is so picky that it opted to stay lodged in a stone until King Arthur came along. Multiple characters in the Marvel Universe have taken up this legendary sword, including Faiza Hussain. Originally a doctor from London, England, Faiza gained superpowers after she was attacked by a Skrull — Marvel's race of extraterrestrial shapeshifters. Specifically, she could turn others into "living cross-sections" –– which is legit NSFW, and probably NSFL.
Faiza preferred healing rather than killing, which ultimately earned her the right to wield Excalibur (as well as a codename based on the blade). Over the years, Faiza has been a member of MI13, the Marvel Medics, and the Champions of Europe. She's also the apprentice and love interest of Dane Whitman, a.k.a. Black Knight. Paul Cornell and Leonard Kirk created Faiza Hussain, and she debuted in Captain Britain and MI-13 #1.
Kamala Khan – Ms. Marvel
What if your hero was actually a superhero? And what if you had the chance to fight alongside them someday? When she was a child, Kamala Khan hoped for nothing more than the chance to meet Carol Danvers, a.k.a. Captain Marvel, in person. Her geeky demeanor and Pakistani American heritage garnered much ridicule from some of her peers… until the Terrigen Mist washed over Jersey City. Kamala miraculously developed superpowers and began fighting crime in her neighborhood as Ms. Marvel.
Kamala Khan was created by Sana Amanat, Stephen Wacker, G. Willow Wilson, Adrian Alphona and Jamie McKelvie. She debuted in Captain Marvel #14 and quickly gained a large following due to her relatability and down-to-Earth storylines. Kamala's also had an immense impact on our world. In 2015, images of Ms. Marvel were used to combat anti-Islamic propaganda in San Francisco. In 2016, President Barack Obama honored the character and Sana Amanat at a Women's History Month ceremony at the White House.
Simon Baz – Green Lantern
It takes so much more than big muscles or insane fighting skills to be a Green Lantern. Willpower fuels these emerald knights through brightest day and blackest night. Hal Jordan, Alan Scott, Jon Stewart, and every other member of the Green Lantern Corps has colossal inner strength. The same goes for Simon Baz, one of DC Comics' most prominent Arab superheroes.
Simon was a Lebanese American kid from Detroit, Michigan, who faced extreme prejudice in the wake of 9/11. He was profiled by his peers and the police until he eventually caved in and became a car thief. Simon may have stayed on this path –– had a malfunctioning Green Lantern ring not chosen him as its wielder. From then on, Baz proved that he was truly a hero at his core and cemented his place in DC Comics history. Simon Baz was created by Geoff Johns and Doug Mahnke, and he debuted in The New 52 Free Comic Book Day Special Edition #1.
Sooraya Qadir — Dust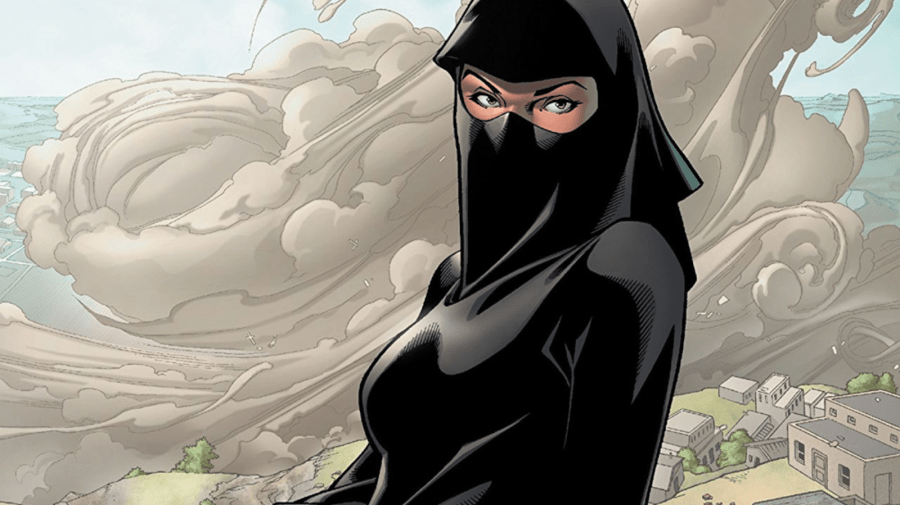 Sooraya Qadir has never had a simple, easy life. She was born in Afghanistan but kidnapped and sold into slavery as a young girl. Two, X-Men Wolverine and Fantomex, eventually rescued Sooraya and escorted her to one of Charles Xavier's X-Corporation facilities. Still shaken from her experiences, Sooraya initially hid from the X-Men by transforming into piles of sand. Ultimately, the Phoenix convinced Sooraya to stop hiding and introduce herself. She did so by saying Turaab –– which is the Arab word for Dust.
Personally, I'm astonished that this character hasn't received more time in the limelight. She's humble, open-minded, and possesses an amazing set of powers. Dust is also one of the few mutants who retained her powers after "M-Day", an event that depowered 90% of the mutant population. Legendary writer Grant Morrison and artist Ethan van Sciver created Dust, and she debuted in New X-Men #133.