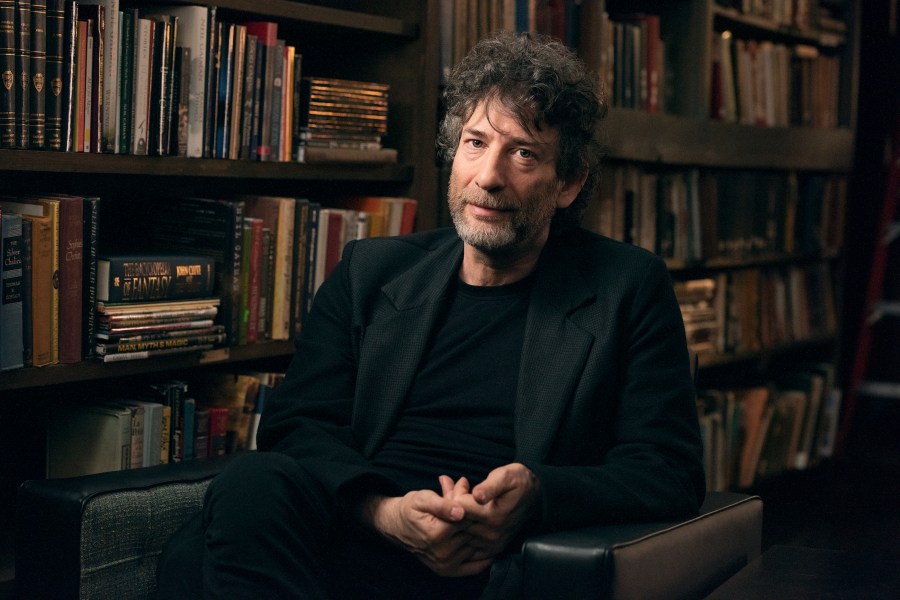 If you're a fantasy or dark realism fan, you know Neil Gaiman. Commonly regarded as one of the best living fantasy authors, Gaiman has produced a wide array of work over multiple mediums, including books, theatre, television, and graphic novels.
Gaiman's works are available in multiple formats, including novels, novellas, comic books, and more. Here's a look at some of Gaiman's most significant works.
The Sandman
The Sandman comics follow the fascinating world of Dream (aka Morpheus, the Shaper, Lord of the Dreaming, and more) on his path to redemption. After being held prisoner for seventy years, the Sandman can escape and must attempt to rebuild his realm in a new world. The story has taken place over five decades and spawned a massive and sprawling mythology that has crossed genres, mediums, and more. It is regarded by many as among Gaiman's best works for its deep backstory, incredible character development, and ability to remain relevant to the modern-day world over the entire course of its publication.
Like many of Gaiman's works, The Sandman has spread across multiple mediums. It has appeared in comic books, graphic novels, television, audiobooks, and more. It even served as inspiration for the Netflix hit Lucifer.
Stardust
Stardust took a different track than many of Gaiman's other works. It is a novel, not a graphic novel, and took on a strikingly different tone than many other pieces of work by Gaiman. The book features main character Tristran Thorn from the village of Wall, a rural community in England. At the start of the book, Thorn begins a wild adventure to retrieve a fallen star for his love, Victoria. However, his experience during this journey expands his universe, changes his perspective, and ultimately reveals hidden truths about his family and world.
With a 4.6 out of 5-star rating on Amazon, this book is beloved by both fans of Gaiman and critics alike. It has been praised for its vastly different style of prose, its deeply written universe, and the creation of a brand-new fantasy world unlike anything Gaiman had previously written. As such, it has become beloved by fans of the author and a cornerstone of Gaiman's writing portfolio. It has also been adapted into multiple forms of medium, including audiobooks and an audio play that aired on BBC Radio 4.
American Gods
American Gods is a 2001 fantasy novel. In this effort, Gaiman combines fantasy and reality, telling the story of Shadow. Shadow is a prisoner released from jail early after his wife is killed in car accident. Devastated, Shadow takes a job as a bodyguard for a con man named Mr. Wednesday. However, the book quickly moves from reality to fantasy, featuring an amalgamation of American myth and fantasy.
This is one of Gaiman's most celebrated works, and considering the sheer breadth of his efforts, that's honestly saying something. The book won the 2002 Hugo and Nebula awards and almost universal critical and commercial acclaim.
Like most of Gaiman's works, American Gods is available in multiple forms of media. In addition to its novel, you can also pick up American Gods as a graphic novel and audiobook. It also appeared briefly as a television series in 2017. In 2011, an "author's preferred text" edition appeared, featuring an additional 12,000 words.
Coraline
Coraline started its existence as a children's novella that was published in 2002. This effort mixed dark horror and fantasy elements, featuring the eponymous Coraline. After moving into a new house with her apartments, Coraline ignores the warnings of neighbors and family. Instead, she enters through a mysterious door, finding a whole new world that is simultaneously very similar and significantly different from her own.
This is one of Gaiman's more mainstream works and has been viewed by many in its movie format. Its haunting imagery – complete with a young child sewing buttons over her eyes – has become a signature of Gaiman's works. Coraline is available as a classic film and in a comic book, video game, and musical format. Even individuals who have never seen this movie or read the reader may have seen the Simpsons episode that features the Simpsons entering Coraline's world. Gaiman voices the Simpsons cat in this famous Treehouse of Horror episode.
The Ocean at the End of the Lane
The Ocean at the End of the Lane is a novella that features an unnamed protagonist who returns to his childhood home for a funeral. While there, he meets the family of an old childhood friend and begins to flashback, remembering long-buried stories from his past, ones that combine family tragedy and horror.
As always with Gaiman's works, this novella merges fantasy, horror, and magical realism to tell the story of someone haunted by their past and struggling to make peace with their present. This effort won numerous awards and was turned into a play. There have also been talks of turning this novella into a movie, with a script having been written – though yet to be sold.
The Graveyard Book
As the name implies, this work by Gaiman heavily leans on graveyards. It features Bod, a young boy who is the only resident of a local cemetery. Bod has spent his life in the company of the supernatural beings who raised him. These beings serve as Bod's family and parents after the murder of his biological family. The children's book features Bod's efforts to combine his supernatural upbringing with the real world, lessons he must learn to survive the villains who want Bod dead.
This young adult book has been widely celebrated by consumers and critics, winning the prestigious Newbery Medal in 2009, marking it as one of the best young adult books of all time. It has also been turned into a graphic novel, with a film potentially in the future.
Fans of Gaiman are almost always left wanting more, and there is a good reason for this: He is among the best modern authors today. Fortunately, Gaiman is still actively creating new art, maintains a robust and active website, and regularly uses Twitter to communicate with his audience. As such, fans of the artist are always satisfied.