If you'd never heard of Eurovision prior to Netflix's 2020 film Eurovision Song Contest: The Story of Fire Saga starring Will Ferrell and Rachel McAdams — or if you still haven't heard of it — then you're not alone… Well, you're not alone among Americans, at least. Eurovision is mostly an unfamiliar musical event to U.S. citizens, which is amazing considering its huge level of popularity in Europe.
If you're thinking Netflix's take on the competition exaggerated the details to get some laughs or if this is the first time you've gotten wind of "the world's largest live music event," then it's time for crash course in Eurovision 101 to learn exactly what this song-slinging sensation is all about. Join us as we dive into the details of Europe's hottest annual music competition in preparation for this years event.
What Exactly Is the Phenomenon Known as Eurovision?
The history of Eurovision goes all the way back to the first annual event held in 1956. Originally based on Italy's Sanremo Music Festival, the event is an annual music contest organized by the European Broadcasting Company to determine once and for all what the year's best original song is. During the course of the festival, musicians from different European countries and other parts of the world compete to see who will take home the top honors.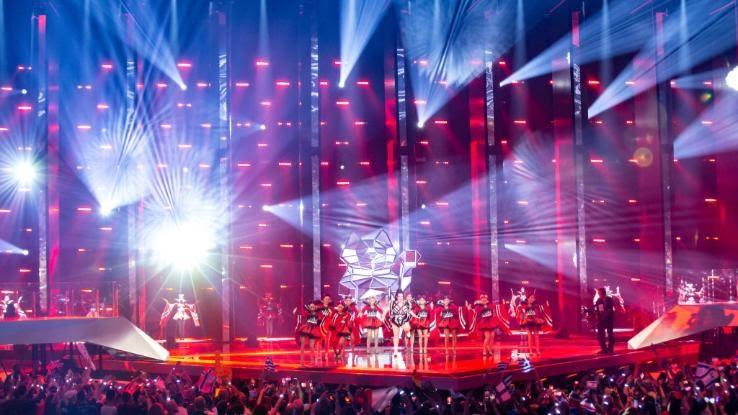 The competition took place every year until 2020, when Eurovision and numerous other music events around the globe were forced to cancel due to the coronavirus pandemic. In the years preceding the pause, however, Eurovision had become one of the longest-running TV programs in history, and it's also one of the most-watched non-sporting events on the planet.
Each year, the televised event attracts anywhere from 100 million to 600 million viewers via broadcasts on five different continents. In order for contestants to participate, their home country must be a member of the European Broadcast Union (or EBU), an international alliance of public service media companies. The only exception so far has been Australia, which was invited to participate in 2015 to celebrate the show's 60th anniversary. Apparently, the Aussies struck a positive chord, because the country was invited back in 2016 and eventually scored the right to participate from 2019 to 2023.
Since Eurovision began, more than 50 countries have jumped at the chance to send competitors to the contest at least once. According to the official rules, however, only contestants from 44 different countries are allowed to compete in the contest each year.
Seriously, Anything Goes — and That's a Huge Part of the Appeal
At this point, you may be thinking Eurovision sounds like an international version of American Idol, but the performance vibe is actually far more delightfully bizarre. "Over the top" tends to be the name of the game at the competition, with flashy outfits, cheesy lyrics and eccentric dance moves welcomed, encouraged and even expected.
The many songs that have been broadcast from Eurovision's stage include unique titles like the UK's "Boom Bang-a-Bang" (1969), Israel's "A-Ba-Ni-Ba" and Spain's "La La La." For the record, "La La La" definitely lived up to its name by including no fewer than 138 Las in the lyrics.
The types of contestants you can expect to see on stage are much more diverse than the syllable-derived song titles above might lead you to anticipate. In 2012, Russia's official competitors consisted of a pop group composed entirely of older women. They called themselves "Buranovskiye Babushki" — The Grannies From Buranovo — and performed a song called "Party for Everybody," which scored them a first-place spot in the semi-finals and a second-place finish overall.
The competition has also featured acts like Bucks Fizz, the UK group that used Velcro rip-away skirts to stage a not-so-accidental wardrobe malfunction in 1981. Not only did the audience eat it up, but the act also led to Velcro selling out across part of Europe in the span of 48 hours.
But don't be fooled into thinking Eurovision is just for unknown artists desperate to snag attention. Back in 1988, Celine Dion competed on behalf of Switzerland and managed to take the win — but only by a single point. In 1974, Olivia Newton-John won fourth place for Britain, while ABBA was awarded exactly zero points from the UK before ultimately winning with their now-famous track "Waterloo." Even Julio Iglesias, the highest-selling Latin music artist of all time, got in on the action back in 1970. Competing on behalf of Spain, he performed a song called "Gwendolyne" that nailed him a respectable fourth-place win.
The Politics of Eurovision
Eurovision was originally meant to be a way to promote unity between countries by promoting cross-border entertainment programming throughout Europe after World War II. The official rules of the competition declare it a non-political event, and organizers have tried to adhere to these principles. In past years the organizers have sanctioned Armenian participants for enterting a song that aimed to draw attention to Armenian genocide and waving the flag of a disputed territory in the green room.
Other performances from the Eurovision stage were revolutionary — in a very literal sense. In 1974, Portuguese singer Paulo de Carvalho competed with a song called "E Depois Do Adeus." The song didn't impress many judges at the time, but a few weeks later, it sparked attention when it was played on an independent radio station as the secret signal that began Portugal's Revolution of the Carnations.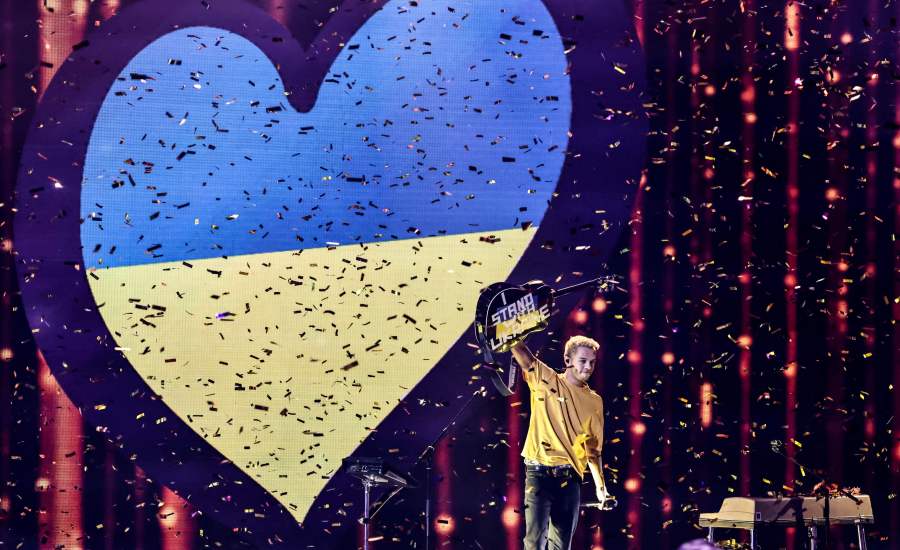 Still, Eurovision can't pretend to exist in a political vacuum. This year Russia has been banned from participating in the competition in light of its aggression towards Ukraine. This isn't the first Eurovision blow to Russia either. In 2016 Ukrainian artist Jamala won the contest with a song that was widely understood as a condemnation of Russia's annexation of Crimea in 2014.
Prepare for Plenty of EuroDrama
As outrageous, campy and downright bizarre as Eurovision can be, it still never runs short on real talent and real competition. It's just that some countries seem to take it much more seriously than others. For instance, when Ukrainian singer Ruslana took the win back in 2004, her country awarded her a seat in Parliament. Poland, on the other hand, didn't offer such kudos to the milkmaid who churned butter on stage while singing in 2014.
Scoring a win certainly isn't easy, and determination (with a kick of wackiness) seems to be the ticket to taking home first place. Finland, for instance, entered the competition 44 times before the country scored its first win. In fact, the country's competitors only racked up a total of 12 points from 1961 to 2006. Portugal also had a long, hard road to victory, achieving its first win in 2017 after 49 attempts.
Norway has consistently had poor luck in the contest, coming in dead last a stunning 10 times. The country did take the win back in 1995, however, which was extremely impressive when you consider that the song performed only consisted of 24 words.
So far, the biggest winners in Eurovision history include Ireland with seven victories and Sweden with six. Of course, the big win also comes with big responsibilities. The top country each year agrees to host the competition the following year, and, like the Olympics, that's no cheap undertaking. Consequently, several countries, including the Netherlands, France and Monaco, have protested such high price tags, pleading to get out of hosting the world's biggest party. Fortunately, the UK has gladly picked up the slack when needed. This year Turin will host the competition, after Italy won 2021's competition with the song "Zitti E Buoni" by Maneskin — and it's anyone's guess which country will go all-out enough to win the final.