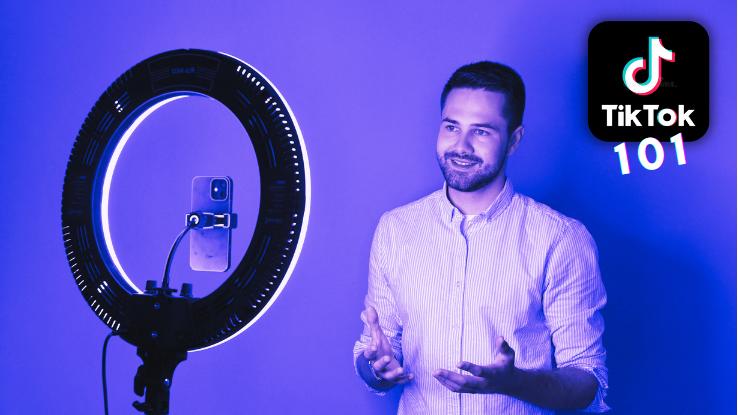 No, TikTok is not a reference to the famous Kesha song. It's the short-form, video-sharing app that Gen Z loves — and it's taking the world by storm one dance challenge at a time. Back in 2017, ByteDance acquired Musical.ly, an app similar to the modern-day TikTok, for a whopping $1 billion and decided to merge the two similar platforms. This investment more than paid off for the company. According to a December 2020 report from Sensor Tower, TikTok has been downloaded more than 2.6 billion times worldwide. In January 2021, the app saw 62 million downloads.
Despite the app's rapid rise, plenty of non-Gen Z folks don't really know what it's all about. For millennials, TikTok might most closely align with Vine (R.I.P.), a video sharing app that challenged users to make content in seven seconds or less. When TikTok first started to gain steam, it was often described as a lip-syncing app, like some sort of karaoke meets the "Lip Sync for Your Life" segment from RuPaul's Drag Race. But neither of those comparisons quite capture the breadth of the video sharing app, which has wholly embraced internet culture as a way to create content that's satisfying, addictive and interrelated.
What Makes TikTok Different?
While Musical.ly was originally known as a lip-syncing platform, The Wall Street Journal noted that 2017, the year Musical.ly and TikTok merged, "will be remembered as the year Musical.ly transitioned from an app primarily for posting music videos to a broader social media entertainment platform." If anything, the uptick in TikTok downloads during the first wave of COVID-19 shelter-in-place orders and social distancing measures reveals that audiences and creators alike craved this kind of short-form, collaborative content. The result is something that combines social media's interactivity with YouTube-style humor.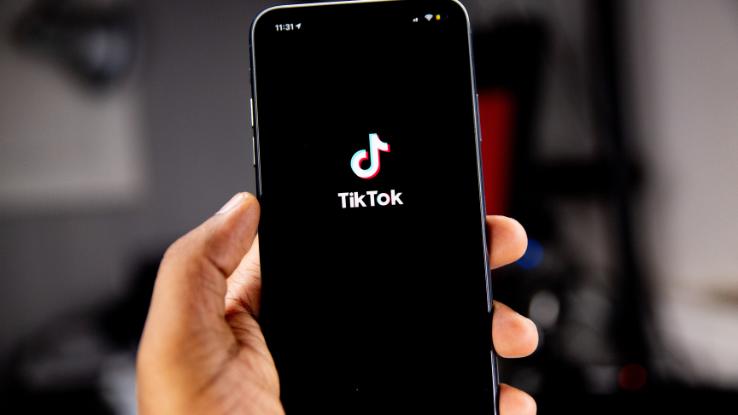 On TikTok, users upload original content, and, by nature, whatever goes viral is crowd-vetted, much like any viral internet meme. Scroll through videos on TikTok long enough, and you'll notice certain trends, like popular music clips that lend themselves to a particular joke setup or meme structure. That's because the app thrives on users (the creators) interacting with one another: They share ideas, borrow audio clips and remix (or meme) content. "People record what they think would make them and their friends laugh," TechCrunch says of TikTok. "The algorithm monitors what you're hovering over and rapidly adapts its recommendations to your style."
While the culture around TikTok, which feels like it's full of inside jokes, may seem intimidating to newbies, the actual interface is familiar and easy to navigate. Unlike Vine, the upper limit for recording within the TikTok app is 15 seconds, but many users choose to string clips together in order to create stories that are around a minute long. For some, uploading longer videos that were created outside the app is a viable way to share (slightly) longer-form content. Like other video-sharing apps, the platform is geared toward mobile users, which means the videos are vertically oriented. Like Instagram, the app suggests content and allows you to see content from those you follow (both pals and popular "Musers").
So, if it's not all about karaoke, what are the popular "genres" of content on TikTok?
Dancing: Given the app's musical roots, this one makes sense. From gymnastics and parkour to more traditional dancing, you'll find TikTok-ers getting lost in the music and completing physical challenges. In fact, certain dances and moves are an integral part of TikTok culture — maybe you've seen some teens, or even Laura Dern, memorizing those steps.
Comedy: Here's where the lip-sync-based content comes into play.
Short "Shows": From Seventeen to Cosmo, publications and news outlets produce short-form "shows" on TikTok to win over younger audiences.
Pranks: As the name implies, users perform (typically) harmless pranks on their loved ones, strangers, or even themselves. Brent Rivera (@brentrivera) and Lexi Rivera (@lexibrookerivera) are among the most popular TikTok pranksters on the platform.
Fitness: These videos occasionally overlap with dance, as movement and physical activity are commonplace. However, fitness TikToks can also showcase new exercises as well as helpful training and nutrition advice. Cassey Ho (aka @blogilates), is adored for sharing challenging workouts as well as healthy recipes.
Pets: The internet always has a soft spot for pet videos, and TikTok is no exception. You'll find plenty of videos that feature cats, dogs, frogs, parrots, and ferrets performing all sorts of strangely human feats. Matilda the dancing ferret (@friendlyquest) is one of the most popular pet TikTokers around.
Challenges: This format for a video is one that fans endlessly emulate (or re-meme) again and again. Usually, challenges involve songs and dance moves. For example, you've probably heard of the #InMyFeelingsChallenge, the dance craze based on the Drake song. In fact, Drake has just broken a TikTok record with his #ToosieSlide, which garnered 1 billion views in two days and helped Drake's song become a chart-topping hit. Outside of music-based challenges and memes, there are things like the #unmakeupchallenge, which is just users taking off makeup, and the #matildachallenge, a nod to the hit '90s film that involved TikTok users creating videos that made it seem like they were telekinetic.
How TikTok Has Changed Celebrity Culture, Social Media and Content Creation
Wallaroo Media reported that 60% of TikTok's approximately 80 million American users are between the ages of 16 and 24. Needless to say, if you're intent on capturing the attention of young adults, teens and tweens, TikTok is the place to be, which means popular Musers, like Baby Ariel and Loren Grey, have gained legions of followers. Musers can also earn money through the app: Fans can purchase monetary gifts for their favorite Musers, and for their part, Musers can form brand partnerships. Then there's the impact on the music industry. From Drake's number one single to labels raking in money if a song goes viral, TikTok has proved lucrative.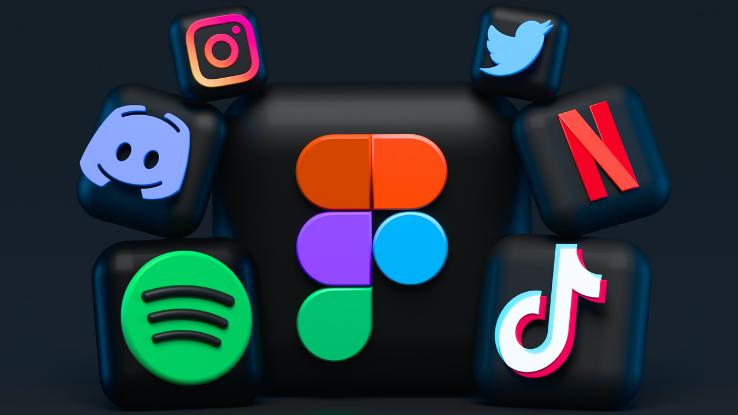 Perhaps one of the most interesting developments in terms of TikTok celebrity culture has been The Hype House, a group of LA-based teens who live in a mansion, make videos and earn the big bucks. The idea came from YouTube's "collectives" — groups of big-name YouTubers who collaborate frequently on content.
"Just like anything in this world, there is a TikTok hierarchy," BarStool Sports noted. "The top of TikTok is a little thing called The Hype House." Only a few of the group's 20-or-so members live in the actual house full time, but it's more about influencers taking their star power and leveraging it by collaborating with one another — kind of like a boy band, photoshoot and all.
You may have heard of some of Charli D'Amelio, a Connecticut-based TikToker who went viral after making videos of herself dancing in her room. She and her sister Dixie were former members of the Hype House, and Charli has been called "the reigning queen of TikTok" by The New York Times. D'Amelio might have been the Harry Styles of Hype House, but experts like YouTuber and technologist Sam Sheffer argue that being a standout star isn't as beneficial as being part of a collab house.
"'Elevate others to elevate yourself' is a saying," Sheffer told BarStool Sports, "and it really rings true with this new generation of TikTokers." And like a boy band, the Hype House isn't immune to rumors, controversies, and massive changes to its roster. Regardless of the eventual outcome, it's safe to say that the collective has reshaped TikTok, and TikTok, in turn, has reshaped both social media and how we share and interact with content.