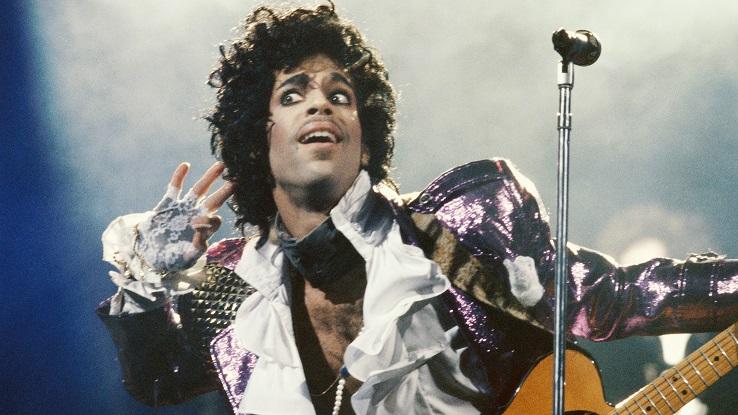 Prince's untimely death brought an end to a stunning revolution in the worlds of funk, rock, pop and R&B. He was a killer vocalist, thoughtful songwriter, gender-bending icon, flamboyant personality and defining force in the guidelines for superstardom. This June 7th he would have been 64 years old.
Although Prince captivated the public's attention for decades, there are plenty of details about his life that most fans didn't know. From his unique upbringing to his strange food preferences and his almost co-writer on "Purple Rain," here are 30 lesser-known facts about Prince, funk's favorite star.
He Had Lots of Aliases
Prince Rogers Nelson is the superstar's actual name, but he had a ton of unique, quirky and even glitzy nicknames that he went by throughout his life instead. As a young child, he was known as "Skipper" to his friends and family. As he grew older, his career progressed, and his persona went through multiple phases right along with his public name.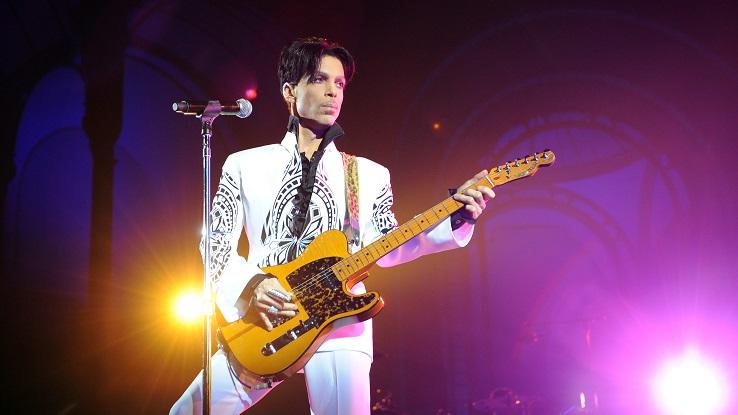 Alexander Nevermind, The Kid, Christopher Tracy, The Purple Purv, The Minneapolis Midget, The Artist and The Artist Formerly Known As Prince are all titles that he has used during the course of his career. When he changed his name to an unpronounceable symbol to rebel against Warner Bros. in the early 1990s, those in his studio simply called him "the dude."
His Symbolic Name Change Was an Act of Rebellion
When Prince changed his name to a symbol with no corresponding word in 1993, his fans were predictably puzzled. The "unpronounceable symbol," which combines the male and female gender markers, was a strange development in the thriving star's career. To the press, he said, "It is an unpronounceable symbol… It's all about thinking in new ways, tuning in 2 a new free-quency."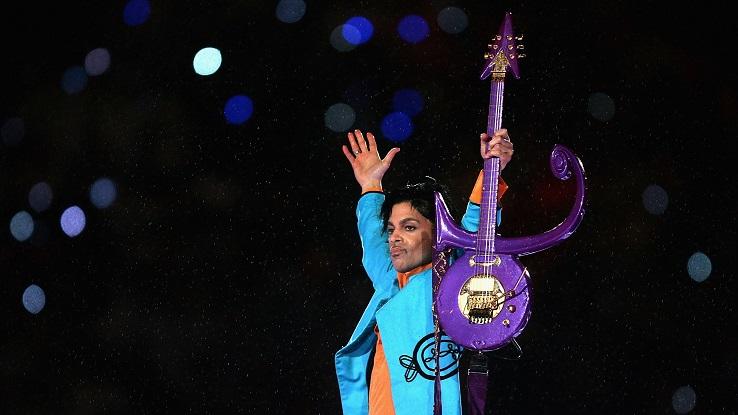 In reality, his name change was more about rebellion than reinvention. Prince and Warner Bros. were in a tense dispute at the time, with Prince claiming the company was hindering his creativity and sales. When his contract with them expired, he changed his name back to Prince, but his symbol (known as "Love Symbol 2") still retained its intrigue.
He Killed "Prince" Off
Another strange part of his symbol-based name change took things all the way to bizarre when he pretended to be a completely new person. No, he didn't just make a lot of changes and reinvent himself. He quite literally refused to acknowledge that he and Prince shared the same body. "Prince is dead," he told Time Out in 1995. "They've killed him."
He went on to say, "(Love Symbol #2), on the other hand, is beyond contracts. They can talk about Prince's contracts… but they're Prince's contracts, not mine. The record company can't afford to accept that…They're still expecting me to do Purple Rain, a cabaret set." The symbolic murder of his former identity certainly got his point across: They had pushed him past his limit.
He Was Once Too Poor for McDonald's
When Prince was young, he and his family lived in severe poverty, so they obviously couldn't afford to eat at restaurants. When Prince took an interviewer from Rolling Stone around his hometown of Minneapolis, he pointed out one of the most significant locations from his early childhood: a McDonald's restaurant on Plymouth Avenue.
"We used to go to that McDonald's," he said. "I didn't have any money, so I'd just stand outside there and smell stuff… Poverty makes people angry, brings out their worst side. I was very bitter when I was young." His childhood likely motivated him to become successful — to the tune of $300 million. That's a lot of burger money.
He Wrote Songs for Other Artists
Prince wrote and recorded a stunning number of songs in his lifetime, even surpassing the number of songs released by the Beatles. The master of rock, funk and R&B was a phenomenal singer-songwriter — but he wasn't greedy about it. He penned the lyrics, wrote the music and provided inspiration for many songs released by other best-selling artists.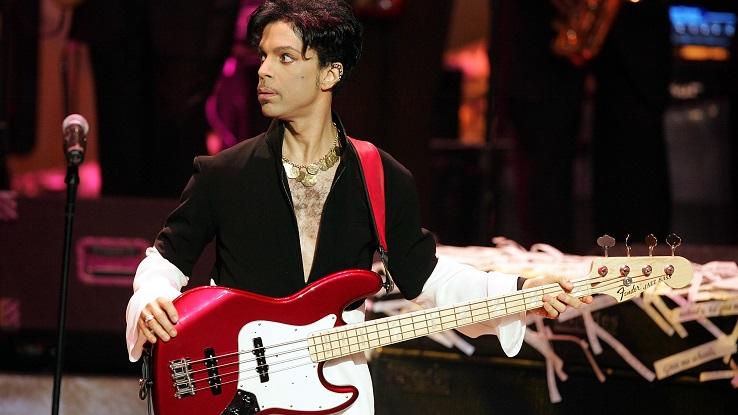 In fact, Prince composed several songs that became phenomenal hits for other artists. Sinead O'Connor's international hit "Nothing Compares 2 You" was written by Prince as a side project but eventually landed in O'Connor's lap. "Manic Monday" by The Bangles, "Love Song" by Madonna and "With This Tear" by Celine Dion would also not exist without Prince's masterful writing talent.
He Recorded Hits in His Hometown
Have you ever heard of Flying Cloud Drive Warehouse? Maybe not, but you've probably heard some of the gems that were recorded in the abandoned warehouse-turned-makeshift studio. Between May and November of 1984, Prince returned to his hometown of Eden Prairie, Minnesota, to record songs with his band in the Flying Cloud Drive Warehouse.
Originally, Prince wanted to reconstruct the location — which he purchased for $400 — and turn it into a recording studio, but the land was too small for construction. Additionally, the traffic and noise near the warehouse made controlling the recording parameters difficult. However, he still cranked out tunes from Around the World in a Day and The Hits/The B-Sides in this unique location.
He Paid a Salon to Shut Down and Style His Hair
When you're a celebrity, many things are great, but it's a struggle to do many of the common activities normal people do. Once, on a trip to Washington, D.C., Prince wanted to get his hair restyled, but he didn't want to deal with a mob of fans at a public salon. So, he came up with a solution that only a celebrity could pull off.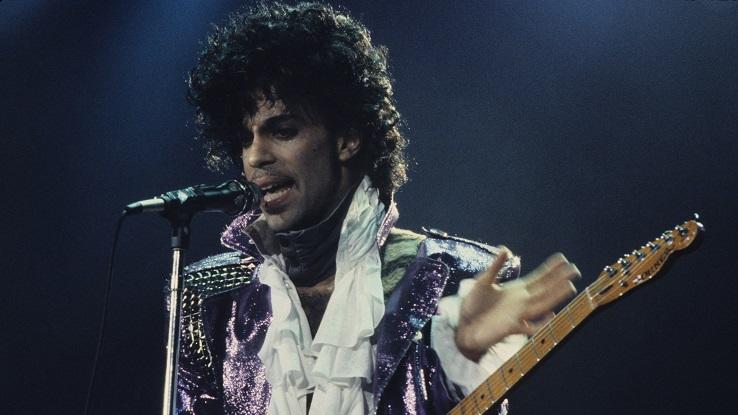 He paid a Washington salon to shut down, black out all their windows and redo his fabulous hair for him. The salon agreed to help out the superstar — who would say no to Prince? — and the starstruck stylists will probably talk about the experience for the rest of their lives. For Prince, it was just another day in the life.
He Directed Many of His Own Videos
Prince was truly a self-made man. From an early point in his career, he established a pattern of accomplishing his goals without assistance. He completed his first album, For You, without any musical or production help. When it came to his music videos, he behaved much the same. He despised video directors, so he preferred to direct his own music videos.
When studios hired directors for him, he either ignored them or talked to them through his assistants. In some cases, he refused to let them speak to him unless he spoke to them first. When it came to his #1 single "When Doves Cry," Prince stuck the hired director, Larry Williams, outside while he completed the entire glorious video alone.
Prince Had a Female Alter Ego
Although Prince had many public personas during his lifetime, many fans don't know about his female alter ego, Camille. Camille was brought to life during Sign 'O' the Times, and she rocked as the lead on the single "If I Was Your Girlfriend." Prince purportedly immersed himself in the essence of Camille and was eager to continue to record as her persona.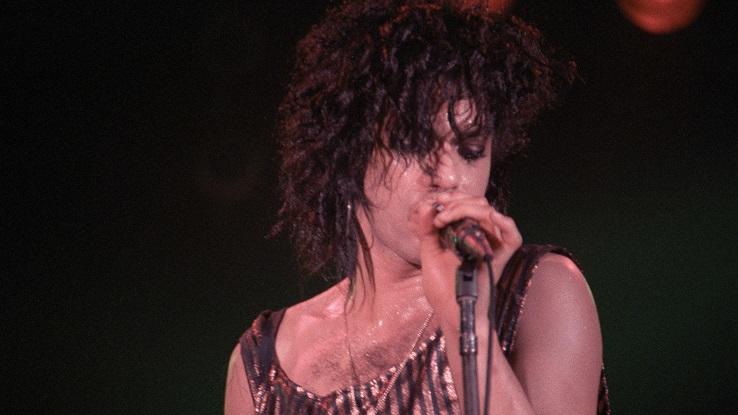 In 1986, he recorded an album entitled Camille, which featured his alter ego as the vocalist. In order to sound feminine, he fiddled with the tapes throughout the recording process, slowing them down while singing and speeding them back up during editing. Sadly, he never publicly released the album or fulfilled his plan to star in a Camille-centric drag film.
He Was a Jehovah's Witness…
Believe it or not, the singer of risque songs like "Kiss" and "Little Red Corvette" was a Jehovah's Witness. He was raised as a Seventh Day Adventist, but in 2001, he decided to convert and go door-to-door to spread the religion's message. Prince (a.k.a. "Brother Nelson") abandoned his sexual persona to devote himself to the worship of Jehovah.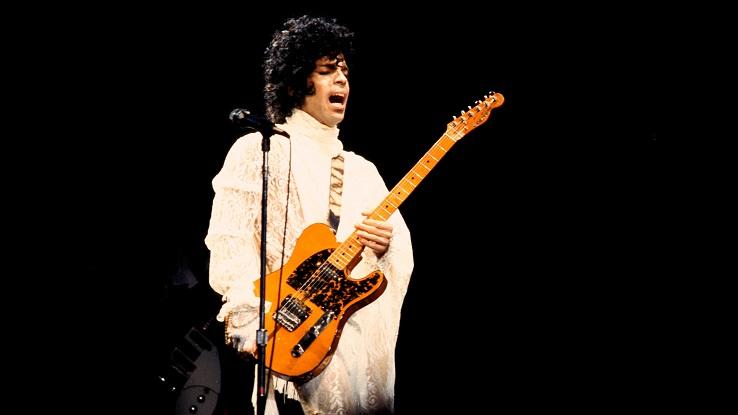 On stage, his performances remained flamboyant, eclectic and energetic, but he was less eager to perform his raunchiest tunes, like "Darling Nikki," "Gett Off" and "Dirty Mind." His relationship with religion remained complicated until his death, partly due to his overt sexuality. However, he was faithful to his religious practice until the day he died.
…And He Tried to Spearhead a Recruitment Film
Prince's 2001 album The Rainbow Children was released the same year he announced he was a Jehovah's Witness. The entire album is highly religious, focusing on God's love and laws as a means of healing the broken world. By the end of the album, audiences were supposed to feel their lives would benefit from God's presence.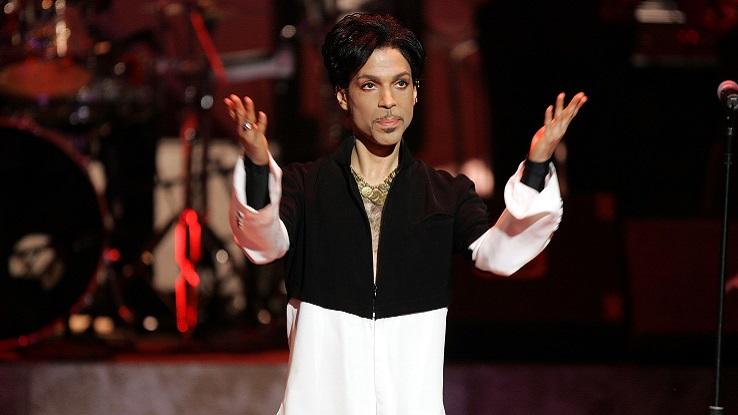 Shortly after, Prince wanted to produce a Rainbow Children film to spread the message of the Jehovah's Witnesses. He enlisted the help of director Kevin Smith (famous for films like Clerks) to bring his vision to life. However, Smith soon realized the film was less cinematic and more dogmatic and decided to turn his back on the project.
Prince Never Listened to His Old Records
Prince took the concepts of "mindfulness" and "forward-thinking" to the next level. During his career, he avoided listening to any of his previous records. In fact, he resisted ruminating on the past in general. The star grew up extremely poor and came from a divorced household, and he didn't want the media or fans focusing on those things when experiencing his art.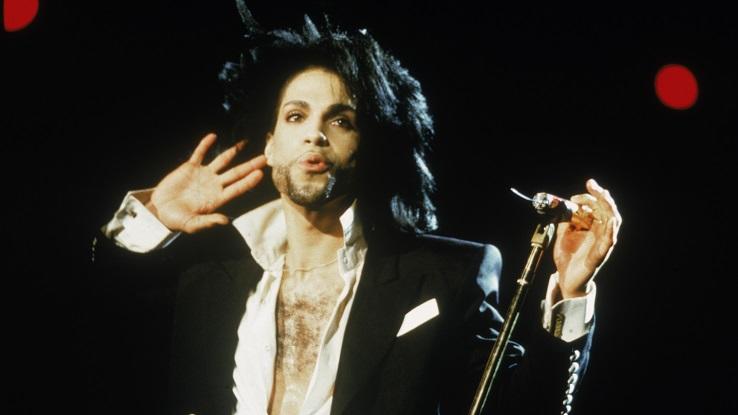 In an exclusive 1985 interview with Rolling Stone, Prince said, "I don't live in the past. I don't play my old records for that reason. I make a statement, then move on to the next." The artist's live-in-the-moment attitude certainly worked in his favor, as he produced a plethora of impressive tunes and albums across the years.
He Thought The Black Album Was Cursed
Prince's sixteenth studio album, The Black Album, was released to the public in 1994. However, it was originally slated to be released in 1987. Why did the record sit on a shelf for so many years? Prince supposedly panicked just before the album's original release date, deciding the album was evil, corrupt and the work of Satan himself.
Despite the studio's dismay, he felt the record was dark and needed to be destroyed. He was so panicked by its eventual release that he inserted a split-second memo into the start of his "Alphabet Street" video: "Don't buy The Black Album. I'm sorry." Many now theorize that his paranoia emerged from his experimentation with ecstasy in the late '80s.
His Eating Habits Were Unique
When you're a pop star, you can get away with some fairly strange culinary habits. One of Prince's strangest favorite meal combos was pasta and orange juice. In a 1994 Rolling Stone interview, the co-writer of the Purple Rain film script, William Blinn, said: "I never met anyone in the world who ordered spaghetti with tomato sauce and orange juice to drink."
Of course, Prince isn't the only weird rock star eater. Ringo Starr used to eat goat cheese for its "molecule size" (Rolling Stone). Mariah Carey ate only purple foods (such as grapes and eggplant) three days a week after the birth of her twins.
He Suffered from Periods of Severe Depression
During extended periods in his life, Prince struggled with overwhelming feelings of depression and loneliness. His depression was multifaceted, stemming from family issues, romantic struggles, conflicts in his career and other personal feelings. At times, it was so severe, he became physically ill and exhausted, requiring assistance from others to care for himself.
Near the end of his life, his depression seemed to plague him more than ever. Those in his inner-circle — including musician Judith Hill, who shared his self-reported behaviors with investigators — noticed he was withdrawn, losing weight and in more pain than usual. He was secretly abusing opioids.
He Helped Bring a Genre to Life
Prince may have ruled rock, pop and every style in between, but his legacy also includes a specific genre of music: the Minneapolis sound. The late 1970s saw this musical style rise to popularity, spearheaded by Prince's fresh and funky tunes. The Minneapolis sound brought together various elements of what made the rock, funk and R&B genres so spectacular.
Although Prince helped popularize the Minneapolis sound, he isn't the artist who invented the genre. The musical style is the culmination of years of writing and performances by talented black musicians who migrated to Minneapolis in the early 20th century. In the late 20th century, however, Prince pushed the funk-rock genre into the spotlight.
He Was Epileptic as a Child
When Prince was a boy, he suffered from seizures associated with epilepsy. In an interview with PBS, Prince shared, "I've never spoken about this before, but I was born epileptic… My mother and father didn't know what to do or how to handle it, but they did the best they could with what little they had."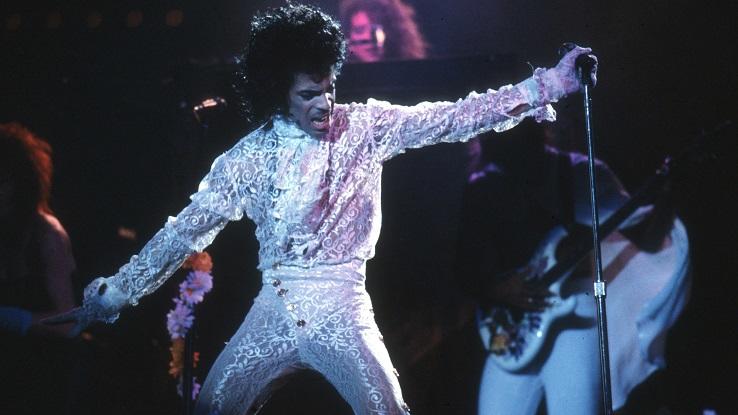 The singer also recalled a unique, evangelical conversation that he and his mother shared. "My mother told me one day I walked in to her and said, 'Mom, I'm not going to be sick anymore,' and she said, 'Why?' and I said, 'Because an angel told me so.' Now, I don't remember saying it. That's just what she told me."
He Held Consecutive #1 Spots in Entertainment
On July 27, 1984, Prince's first rock-drama movie-musical Purple Rain hit theaters and was met with overwhelming success. The intense film about a rising young pop star was accompanied by a catchy and thoughtful album, which Prince released along with the movie.
Within a week of its release, Prince's magical flick, the epic Purple Rain album and his hit song "When Doves Cry" all gained immense traction. They each hovered at #1 on their respective charts, putting Prince at the top of all three categories. Considering his hard work on each project, he certainly deserved the recognition.
He Wrote the Batman Soundtrack for a Funny Reason
Besides producing the soundtrack for his own film, Prince worked on Tim Burton's blockbuster Batman (1989). He was contracted by Burton — who frequently listened to Prince while working — to write a couple of songs for the film. Instead, Prince composed an entire album of killer songs for the film after watching a mere half-hour of footage for inspiration.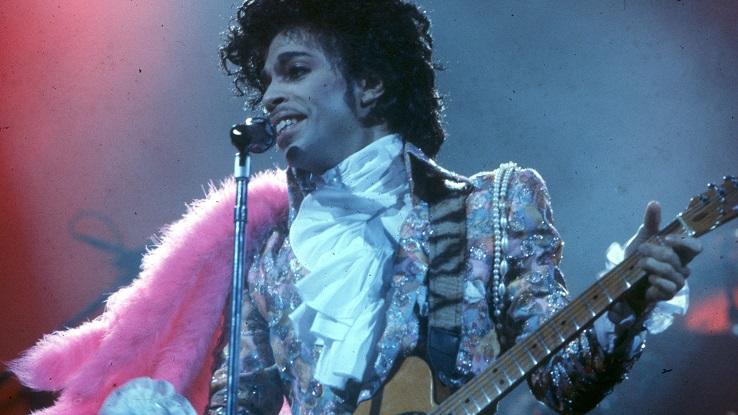 The album included several late '80's hits that defined an era, including the iconic tune "Batdance." However, Prince's inspiration for the album didn't come from the bat-centric superhero at the heart of the flick. It was soon revealed that Prince had a major crush on the leading lady, Kim Basinger. He eventually won Basinger's affection, and they dated for a year.
His Second Film Was a Flop
Unfortunately, despite the success of Purple Rain (1984) and his musical work on Batman (1989), his second musical film, Graffiti Bridge (1990), struggled — and failed — to live up to Prince's previous commercial success. As he did with Purple Rain, Prince wrote an accompanying album for Graffiti Bridge, and the album was far more successful than the flick.
Graffiti Bridge was disastrous at the box office and received mostly negative reviews from critics. It swept the nominations for the Razzie Awards, which honors the worst films each awards season, with nods for Worst Screenplay, Worst Picture, Worst Actor and Worst Director. The female lead, Ingrid Chavez, was even nominated for Worst New Star. Ouch.
His Half-Sister Sued Him Over Song Lyrics
Prince released approximately 600 tunes during his career — emphasis on released — with even more tunes never made available to the public. He was a masterful writer who took pride in the production of his songs, and most featured his own lyrics. Oddly enough, his half-sister, Lorna Nelson, tried to sue Prince at one point for stealing some of her lyrics.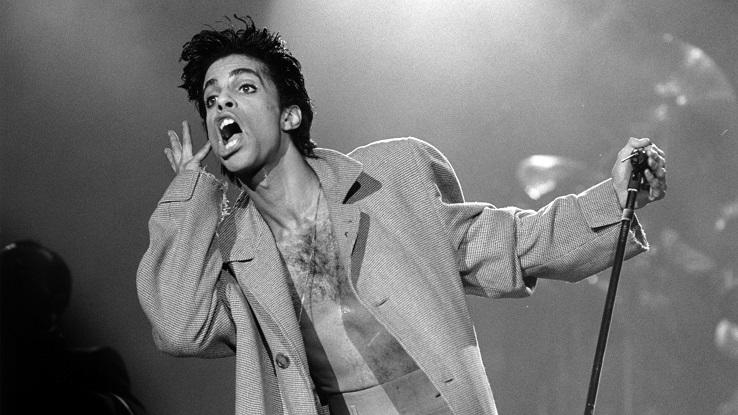 Nelson claimed to have written the lyrics for "U Got the Look" from the famed Sign 'O' the Times album. Her claim led to a two-year lawsuit and a lengthy court battle. At the end of the day, the judge decided the lyrics were Prince's. The bitter dispute shoved a wedge in their relationship.
He Was Blocks from John Lennon's Assassination
When Sir John Lennon died, he left behind millions — if not billions — of mourning fans. His bandmates and other close artists were devastated by the sudden and tragic way he died. However, few people knew that Prince, who was an admirer and friend of Lennon, was a few blocks down the road from the site of Lennon's assassination.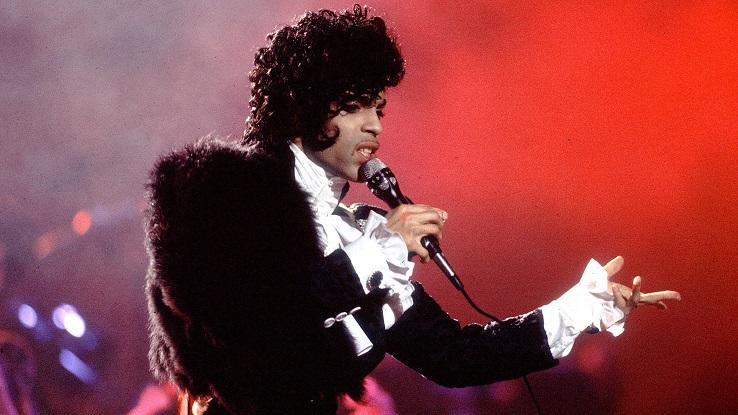 During his career, Prince covered several iconic songs from the Beatles, including "Come Together" and "While My Guitar Gently Weeps." The day after Lennon was killed, Prince performed at New York's The Ritz. His emotionally-charged performance caused fans and critics of Prince and Lennon to draw comparisons between the two rock artists.
His Favorite Show Was New Girl
Prince was notoriously known for his strong opinions. He fervently spoke out against technology, and during the latter half of his career, he voiced a distaste for the internet and streaming services. He hated the new era of MTV and pulled most of his music from streaming sites, feeling the internet took away the power and privilege of the artist.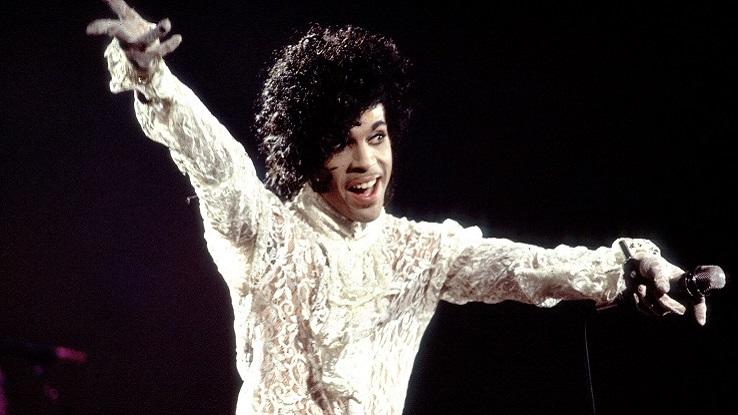 However, as much as he expressed a dislike for technology, he did allow himself to enjoy one sitcom: New Girl. In an email to Zooey Deschanel, Prince said her show was all he watched (other than the news). He expressed an interest in guest starring, and he eventually did, playing a fabulous friend/makeover guru for Zooey's character.
He Purchased New Records Before Passing
On April 16, 2016 — a handful of days before his death — Prince stopped at The Electric Fetus, a record shop in Minneapolis, to buy a few records. His purchases were to celebrate Record Store Day. The retail manager of the store, Bob Fuchs, shared the final albums Prince purchased before passing away.
Among his final musical finds were Talking Book by Stevie Wonder, Hejira by Joni Mitchell, The Time Has Come by The Chambers Brothers, Inspirational Gospel Classics by The Swan Silverstones, The Best of Missing Persons by Missing Persons and Santana IV by Santana. He passed away a few days after these buys (April 21) from a fatal drug overdose.
"Kiss" Was Written for a Different Band
Aside from "Purple Rain," Prince's "Kiss" may be his most iconic track. What would the sexy tune be without Prince's hums, grunts and flawless falsetto? However, when Prince first wrote the song, he didn't do so with the intention of singing it himself. Instead, he wrote it for Mazarati, a funk band that The Revolution bassist Mark Brown spearheaded.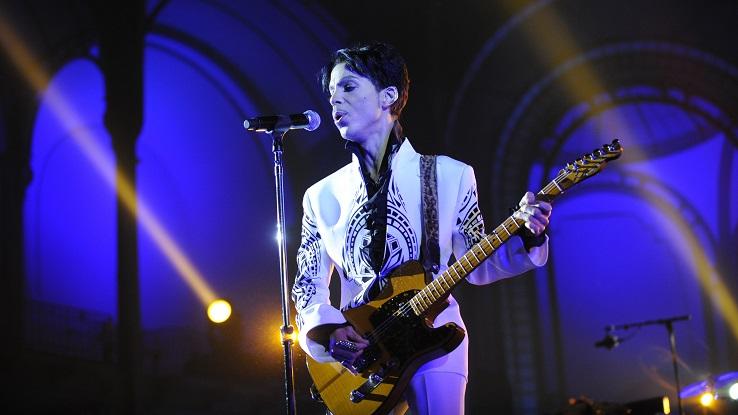 Upon the song's completion, Prince decided he wanted to keep the song for his own album. He supposedly didn't feel Mazarati was good enough to perform it, but he kept some of the stylistic elements Mazarati had added, including their background vocals and a genre transition from acoustic to funk-pop that their producer, David Z, had facilitated.
He Messed Up His First SNL Performance
Because SNL is a broadcast program, use of the f-bomb on the air is banned. In truth, the word has slipped out on occasion, including once when Prince performed. Artists are sometimes asked to alter lyrics to appease the heads of network television, but Prince proudly let an f-bomb slip during his performance of "Partyup," which includes a shining f-bomb in the lyrics.
Rather than censoring himself, Prince sang the full line "Fightin' war is such a f***ing bore!" In addition, host Charles Rocket's final monologue included a slip — "I'd like to know who the f* did it" — making it the first SNL episode where the f-word was said multiple times.
Amy Winehouse Made Prince Cry
Both Prince and Amy Winehouse were victims of sudden and tragic deaths. In life, they were celebrated artists and dear friends. Prince admired Winehouse's vocals and wanted her to join him on his wildly popular 21 Nights in London tour. An ecstatic Amy told MTV News in 2007, "I'll drop everything to do that."
Fortunately, Winehouse got her chance to perform with Prince. On the final night of his London tour, she joined Prince on stage to sing "Love Is a Losing Game." The stunning rendition left the crowd (and Prince) starstruck, prompting him to announce at the end of the song, "I got tears… I'm gonna have to get my shades on."
He Turned Down Michael's Jackson's Bad Invitation
Did you know that Michael Jackson's iconic tune "Bad" was originally written to be a duet with Prince? While preparing to record "Bad," Jackson reached out to Prince, asking him to sing the song with him. Prince decided to travel to Jackson's house and discuss the song and a possible first collaboration.
However, Prince wasn't a fan of the tune. In an uncovered interview with Chris Rock, he admitted that he took issue with the opening line of the song, "Your butt is mine." "Now, who is going to sing that to whom? Cause [he] sure ain't singing that to me, and I sure ain't singing it to [him]," Prince stated.
He's Been Writing Songs Since Age Seven
Prince's early life wasn't easy, but he always had music. His father, John Lewis Nelson, was a jazz musician. He met Prince's mother, Mattie Della Shaw, at one of his gigs in Minneapolis. After Shaw joined the group as their lead singer, Nelson and Shaw fell in love, eventually marrying and having two children, Prince and his sister, Tyka Nelson.
As a young child, Prince was exposed to his dad's passion for jazz and performing. He fell in love with the idea of creating and performing music. When he was seven years old, he composed his first tune, called "Funk Machine," on his father's piano. He didn't know at the time he would grow up to write hundreds of internationally beloved songs.
He Enlisted Stevie Nicks' Help on "Purple Rain"
"Purple Rain" is arguably Prince's most iconic track. Although he ultimately wrote the final lyrics alone, he enlisted the help of Stevie Nicks during the drafting process. The stars were close friends, and Prince's "Little Red Corvette" had inspired Nicks' solo song "Stand Back." However, when Nicks listened to the lengthy musical track, words failed her.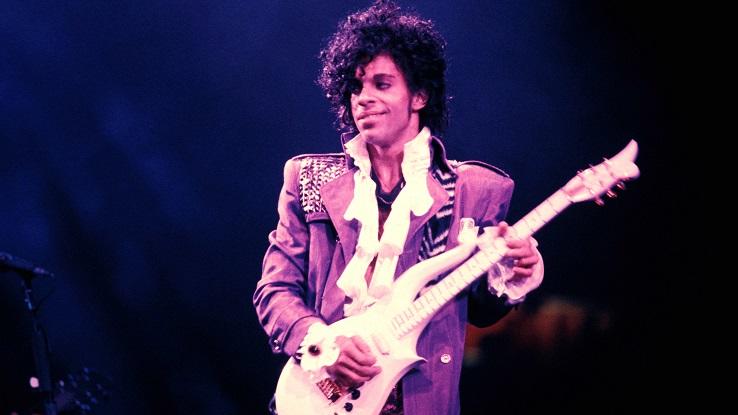 She told the Minneapolis Star Tribune, "It was so overwhelming, that 10-minute track… I just got scared. I called him back and said, 'I can't do it. I wish I could. It's too much for me.' I'm so glad that I didn't, because he wrote it, and it became 'Purple Rain'."