Anyone who plays guitar knows that Fender is the gold standard. The brand's history spans a huge chuck of the 20th century, all thanks to legendary founder Leo Fender. But Fender did more than just introduce the world to the electric guitar. In fact, the company has continuously played an active role in revolutionizing the music industry. On Fender's 75th anniversary, we're taking a look back at the company's origins, and exploring how they continue to inspire musicians all over the world.
How Did Fender Get Its Start?
Fender's legacy starts with the man who built the company from the ground up: Clarence Leo Fender. Born in 1901 to orange grove owners, Leo himself had humble beginnings. Early on, he became fascinated by music and took a few piano lessons before switching to the saxophone. Believe it or not, a young Leo Fender never learned how to play guitar.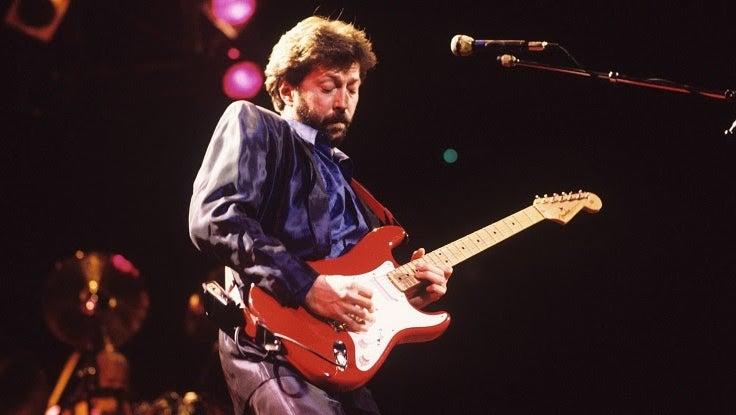 So, if he wasn't a guitarist, how'd he become one of the industry's biggest innovators? Part of Leo's success is owed to his uncle's fascination with technology, particularly radio. Leo's uncle ran a successful auto shop in California and, every Christmas, he would send Leo a bag of extra car parts to tinker with. When a medical condition prevented him from getting drafted into the army, Leo studied accounting in college, which led to several brief bookkeeping positions. After being fired from a tire store, he decided to follow his lifelong passions by opening Fender's Radio Service.
How Did Fender Gain Fame and Acclaim?
Leo Fender's fascination with gadgets and music grew into something more. In 1946, with the help of partner George Fullerton, the Fender Electric Instruments Company was born, thus giving Fender a chance to cement his place in rock-and-roll history. Two years later, after so much time spent sketching, designing and developing, Fender became the first music company to mass-produce electric basses and solid-body guitars. Their first guitar, called the Fender Broadcaster (later renamed the Telecaster), came out in 1951. Needless to say, it put Fender on the map.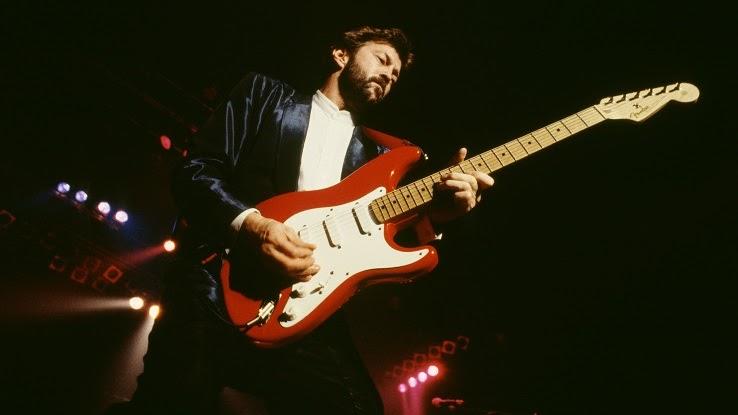 The ever-popular Fender Stratocaster came onto the scene in 1954 — the same year that rock became the hottest new genre around. Soon, the stylish Stratoscaster took the musical world by storm, becoming the world's most popular model, in part because it featured three electric pickups, vibrato controls and a perfectly balanced sound.
Over the years, plenty of music's biggest names, from Jimi Hendrix, Bob Dylan and Jeff Beck to Eric Clapton, George Harrison and Buddy Holly, found themselves head-over-heels for the "Strat." Moreover, the Stratocaster graced the stage at now-iconic festivals like Woodstock and was featured heavily in classics, like Hendrix's "VooDoo Child" and Clapton's "Layla."
What Are Some of Fender's Other Accomplishments?
1958 saw the introduction of the Jazzmaster, a comfort-oriented guitar designed for blues and jazz players who enjoy sitting while performing. With a floating tremolo and a warmer sound, this jazz instrument wasn't initially popular amongst Fender fans or jazz musicians, who often opted for Gibson guitars. However, indie rock artists would later latch onto the Jazzmaster. Notable performers, such as Elvis Costello, Troy Van Leeuwun, Patti Smith, Thom Yorke and Chelsea Wolfe, all praised the instrument.
The Fender Amplifier Renaissance is one of Fender's most notable pieces of equipment. It's release in 1963 changed the way that many people played electric guitar — even seasoned musicians changed things up. This stunning amp featured multiple smooth reverb and voice-amplifying settings, with built-in effects and an output capability beyond what other models could offer.
In addition to these models and devices, Fender contributed to the development of other ever-popular and innovative guitars, such as the Musicmaster (1956), the Jaguar (1961) and the Starcaster (1975), as well as basses, like the Precision (1951), Bass VI (1962) and the Telecaster Bass (1968).
How Has Fender Continued to Revolutionize Music?
After being diagnosed with Parkinson's, Leo Fender sold his company to CBS, allowing the new owner to fiddle with the brand's popular guitar models. In fact, CBS fully redesigned the iconic Stratocaster for mass production, and, in 1981, they replaced the old Fullerton factory and released several new guitar models, many of which were more affordable and geared toward international customers.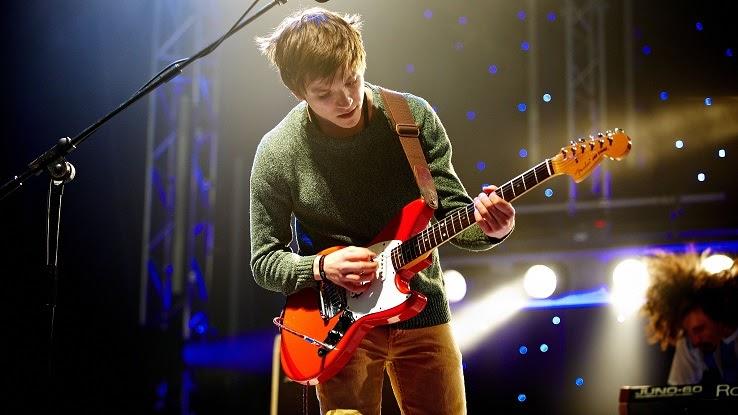 In 1985, CBS handed the company over to Bill Schultz. Unlike CBS, Schultz honored the legacy of the Fender equipment as well as its design and intentions. As a result, his factory south of Los Angeles, California boomed. Notably, Schultz oversaw the development of two new models: the Fender 40th Anniversary Stratocaster and the Fender Jag-Stang, which was originally created as a custom build for Nirvana's Kurt Cobain. Although Schultz has since passed away and the company's CEO has changed again, Fender's commitment to rock and roll has remained consistent.
Leo Fender continued to produce musical equipment up until his passing. After selling his company, Leo opened two other music companies: Music Man (a.k.a. Tri-Sonics) and George & Leo (G&L). He used his time with each company to develop new products, including amplifying equipment, which aimed to make the experience of playing a guitar more unique. Music Man has since closed, but G&L, where Fender worked until his passing, remains active — and, under the guidance of BBE Sound, has kept Leo Fender's innovative spirit alive.
In 1992, a year after his death, Leo Fender was inducted into the Rock & Roll Hall of Fame — a surprising feat considering his lack of guitar-playing skills. However, his success aided the careers of so many artists whose images line the Hall of Fame, so there's no doubt that the honor is deserved. In 2017, an online service called Fender Play launched, allowing guitar players access to videos and sheet music, all with the aim of helping newbies master the craft. In this way, the company keeps Leo's vision alive and, in democratizing music, ensures that anyone with enough passion and dedication can be a rockstar.