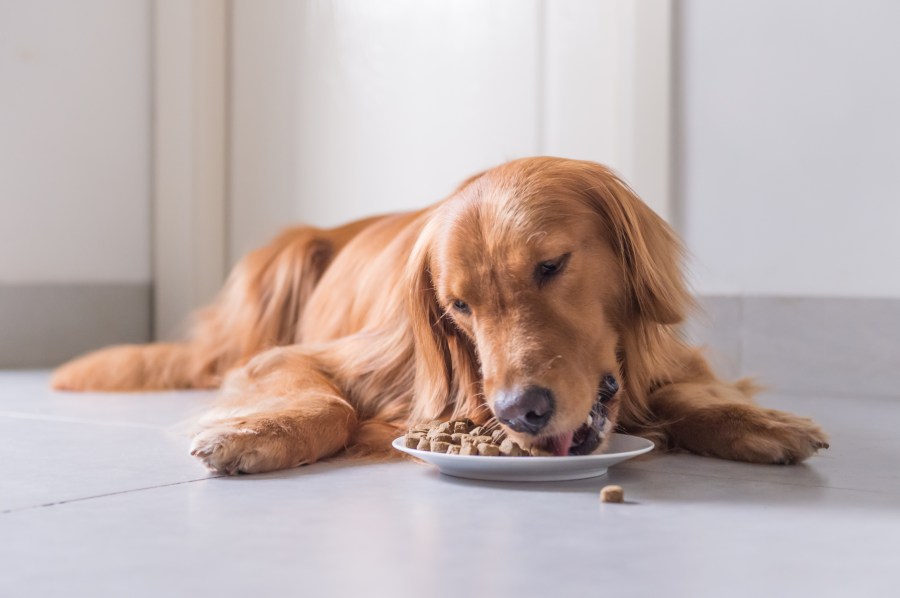 Feeding your dog the most optimal diet possible is the best thing you can do to ensure your four-legged friend is healthy, happy, and loved. Quality dog food is known to directly affect your dog's quality of life. And there's nothing better than watching your canine companion lick their plate clean. Over the years, dog food has evolved – even kibble isn't what it used to be. It's all been developed with your dog's health in mind, so it's always a good idea to check what food is out there. We've compiled a list of some of the best dog food brands available in the USA.
Royal Canin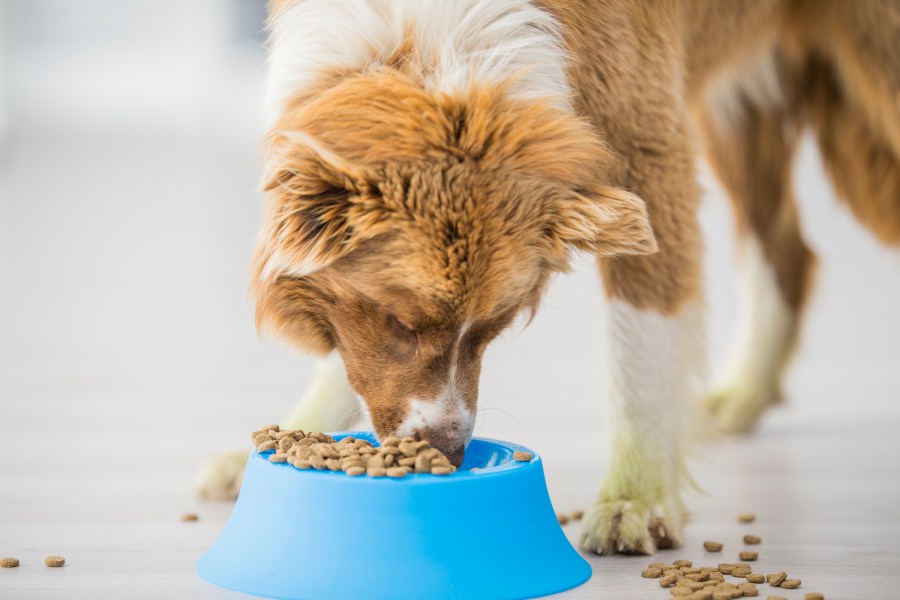 Royal Canin is, without a doubt, one of the most often recommended dog food brands by veterinarians. Its mission is to empower pets through nutrition, and it's been doing so since 1968. Royal Canin specializes in creating dog food specific for each breed, ensuring all their breed needs are considered.
Customers can choose from kibble and wet food, in a variety of flavors, available for all sizes and breeds. The nutrition content of every recipe is precisely balanced to supply your pet's unique needs for vitamins, minerals, fiber, and probiotics. This makes Royal Canin ideal for dogs who require a specific diet. You can find Royal Canin products across all major USA retailers and veterinarian hospitals.
Hill's Science Diet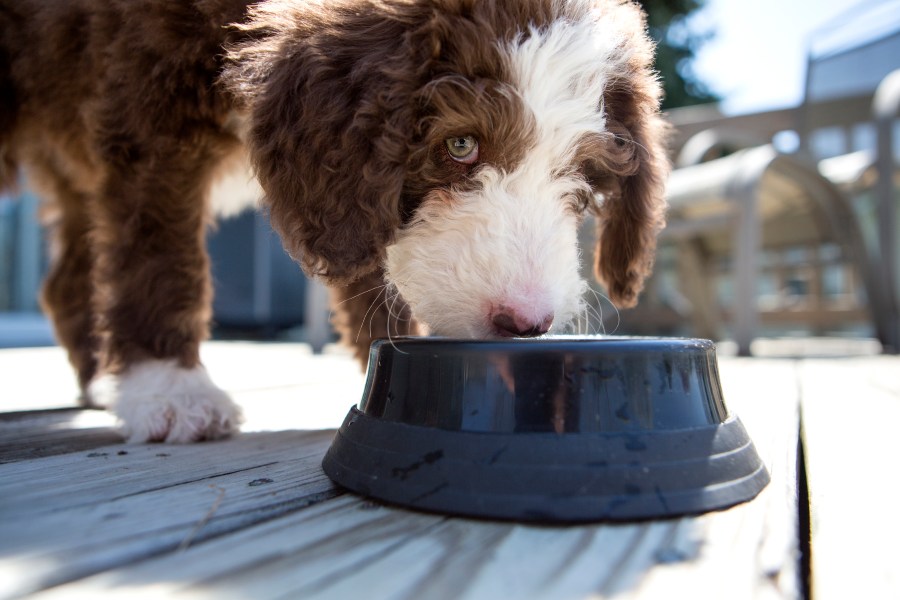 Hill's is another favorite among fussy eaters who need extra nutrition. Most veterinarians trust this brand for its scientific approach to developing food that caters to each individual breed, ranging from small to extra large. The company is one of the oldest dog food brands in the world, established in 1948.
Food types available include kibble and wet food, with a diverse range of flavors. If you have a dog that needs to manage its weight or has skin or stomach sensitivities, Hill's is a perfect choice. You can find Hill's Science Diet products at all major USA retailers as well as many veterinarian offices, where you can seek advice on the best Hill's product for your dog.
Stella & Chewy's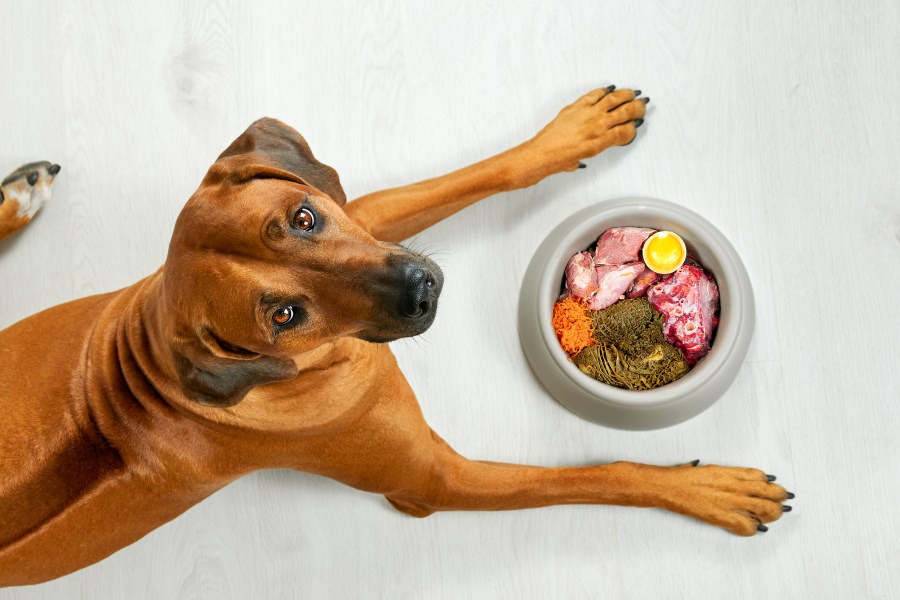 Feeding raw has always been an option for dog owners, but it's become increasingly popular in the last few years. Although vets have different opinions about raw food, dog owners have noted that their pets have done exceptionally well on this diet. To put people's minds at ease, Stella & Chewy's raw food also meets the AAFCO (Association of American Feed Control Officials) standards.
Stella & Chewy's is available as wet food, kibble, raw food, and freeze-dried food. Most products are high in protein, low in fat, and packed with various vitamins – they're ideal products for dogs who can digest a high-protein diet. Flavors available include chicken, rabbit, duck, goose, lamb, turkey, beef, and venison. You can find Stella & Chewy's available online and at various stores across the USA.
NomNomNow
If raw food isn't suitable for your dog, fresh food might be the way to go. NomNomNow is a subscription service that focuses on your dog's health and wellness by making fresh-cooked dog food good enough for humans to eat. The brand takes a no-nonsense approach to making the food and works with a veterinary nutritionist to ensure the AAFCO approves the range.
NomNomNow's nutritional formula offers a balanced mix of protein, fat, fiber, and moisture. Flavors include beef, chicken, pork, and turkey. If you have a fussy eater who might prefer slightly warmer food, this is an excellent choice. Currently, you can find NomNomNow available only online.
JustFoodForDogs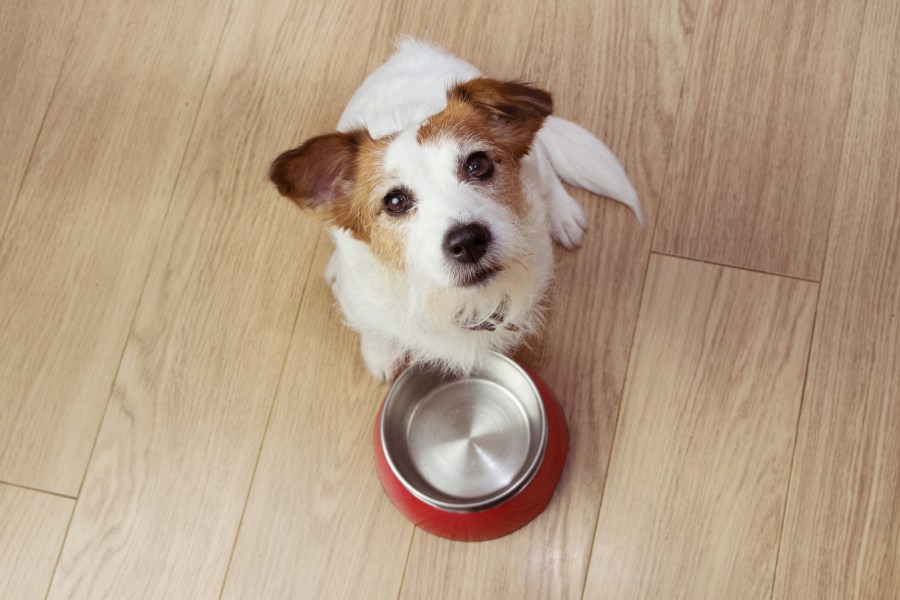 JustFoodForDogs is another freshly-cooked food developed by a team of veterinarians to give customers peace of mind. This company conducts extensive research to develop good recipes for your dog and takes its mission seriously to provide dogs with a long, healthy life. Like most fresh food, the products may come frozen and will need to be defrosted before being served.
JustFoodForDogs offers a healthy balance of protein, fat, fiber, and moisture. The diverse range of flavors includes chicken, beef, turkey, fish, lamb, and venison. You can find this brand at their retail kitchens, veterinary offices, California Pet Food Express stores, and Petco locations nationwide.
Blue Buffalo Life Protection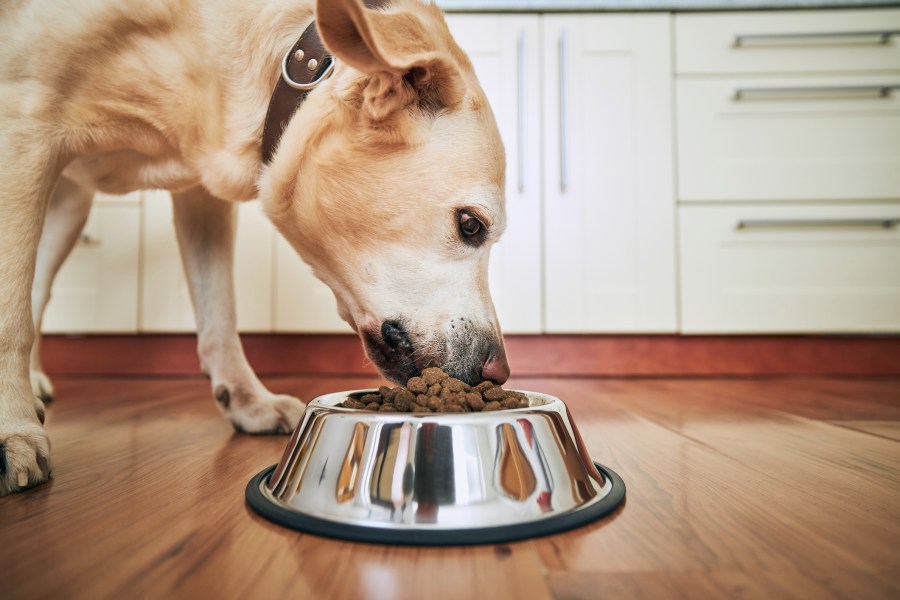 With a meat-first ethos, Blue Buffalo is on a mission to provide dogs with a high-protein diet. Blue Buffalo takes extra special care when sourcing the ingredients, ensuring its products are approved by AAFCO and the Global Nutrition Committee of the World Small Animal Veterinary Association (WSAVA).
Blue Buffalo's range consists of kibble and wet food, with high-protein recipes, designed for various breeds across all life stages. Flavors available include chicken, lamb, beef, and fish. You can find Blue Buffalo at various online retailers, stores, and veterinarian offices.
Purina Pro Plan
While Purina Pro Plan is suitable for any dog, it's been praised as an excellent option for large dogs who should avoid legumes as their main protein source. Vets often recommend Purina as it offers an extensive range of protein, allowing dog owners to test out various recipes without upsetting their dogs' tummies.
Purina Pro Plan food comes as kibble or wet food. Nutritional formulas are protein-focused, with a complete balance of other nutritional ingredients. Flavors include chicken, duck, beef, lamb, salmon, pork, and quail. Due to its diverse range of protein-based recipes, Purina Pro Plan is suitable for dogs allergic to specific meats. You can find Purina Pro Plan online, at various retailers across the USA, and at veterinary offices.
Whatever you decide to feed your dog, it's important to remember to transition them to a new diet slowly. Dog food brands will have their own transition guidelines to ensure your dog's stomach won't get upset in the process. Always make sure you do your research to find the food that agrees with your dog and pay attention to your four-legged friend's stools to confirm that it's right for them. If you're ever unsure whether particular dog food is good for your dog, it's always best to consult your vet, who will be able to provide the best information.