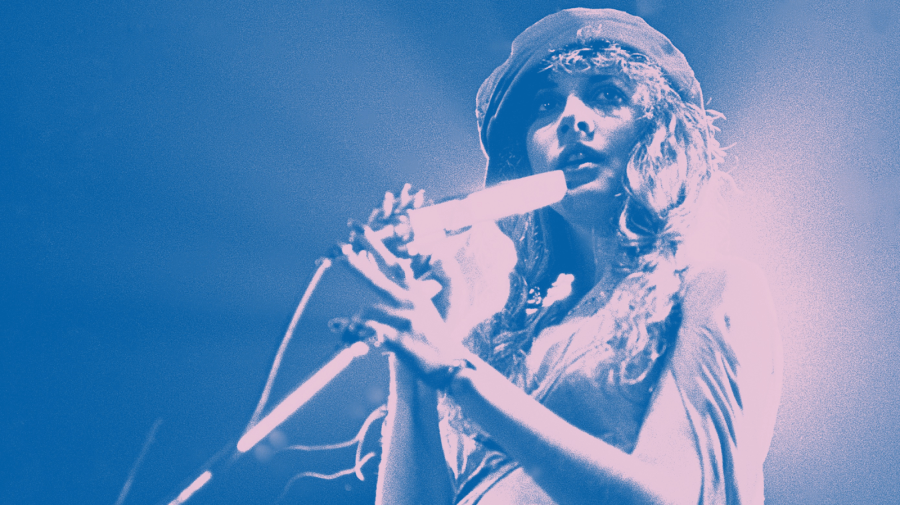 There are all kinds of love songs. There are songs that celebrate the beginning of love; there are songs that mourn love's ending. Whatever you're feeling, there's a chance there's a song out there somewhere that'll make you feel like it was written about you.
Fleetwood Mac's "Silver Springs" — a song that's without question one of the best love songs of the past half century — is one of those songs that's got it all. It's a breakup song, but it's also a plea for what could have been. It's a song about jealousy, but it's also a song about not wanting to know. It's an incredibly thoughtful articulation of the end of a relationship, but it's also full of, well, let's just call it drama.
"Silver Springs" is also mysterious. It was supposed to come out 45 years ago on Fleetwood Mac's legendary 1977 album Rumours. For reasons we'll get into, it didn't — somehow this song that didn't make it onto the album might even be better than any of the incredible songs that did.
And then, 25 years ago, a live version of "Silver Springs" was finally released on The Dance, Fleetwood Mac's 1997 live concert album. It was a huge hit, and helped carry the band's popularity into the new century — but more than that, it cemented the legend of the woman who wrote it: Stevie Nicks.
How Did Stevie Nicks End Up in Fleetwood Mac?
When getting into the details of "Silver Springs," it's hard not to fall down a bunch of rabbit holes. I'm going to try to avoid getting into the whole history of Fleetwood Mac here, but suffice to say in the late 1960s and early 1970s, they started out as a British blues band. Eventually, everyone from the band's early days left, and drummer Mick Fleetwood was looking for musicians to join him and Christine and John McVie.
In 1974, he found Lindsey Buckingham and Stevie Nicks, who were performing as a folk-rock pair called Buckingham Nicks. With Lindsey and Stevie, the band shifted toward the pop-rock direction that would make them incredibly famous over the next several decades.
What Is Stevie Nicks' "Silver Springs" Really About?
The history of Fleetwood Mac in the middle of the 1970s is pretty delicious if you like messy drama. Upon the arrival of Buckingham and Nicks, the band released a self-titled album in 1975. The album was a huge hit, going to number 1 in the U.S. The songwriting credits on the album — and it's loaded with absolute monster pop hits like "Rhiannon," "Say You Love Me" and "Landslide" — were pretty evenly distributed across three members of the band: Christine McVie, Lindsey Buckingham and Stevie Nicks. You can imagine that with so many great songwriters producing perfect little nuggets of pop songs, competition was fierce.
The band went to work on their next album, Rumours, and over the two years they were working on it, literally everyone in the band started going through breakups. Stevie and Lindsey broke up. Christine and John McVie broke up. Mick Fleetwood broke up with his wife Jenny.
You'll notice that four of the people in those former couples were still members of the band. If you were trying to create a laboratory experiment to come up with the most heartrending, intense and dramatic love songs ever, you could do no worse than the circumstances Fleetwood Mac's band members found themselves in during the middle of the '70s.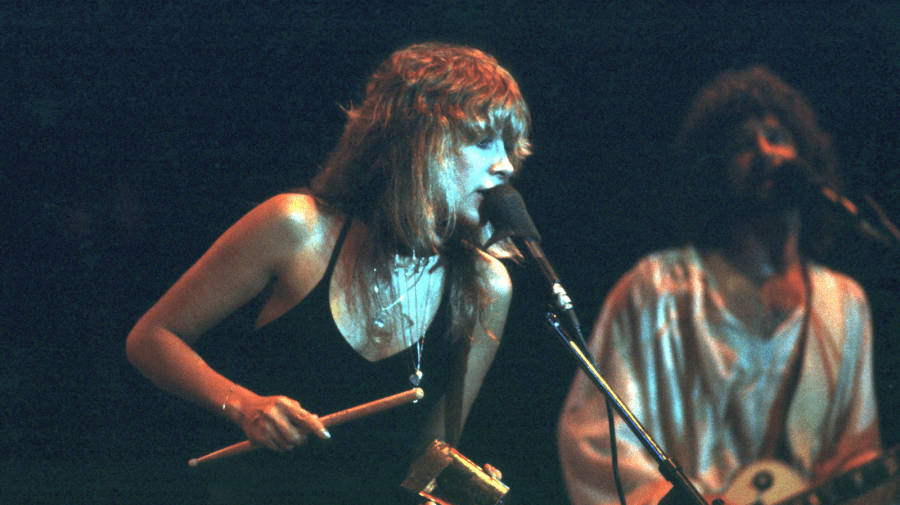 And breaking up is at the center of "Silver Springs." In the 2001 documentary Classic Albums: Fleetwood Mac — Rumours, Nicks said, "I wrote 'Silver Springs' about Lindsey. And we were in Maryland somewhere driving under a freeway sign that said Silver Springs [sic], Maryland. And I loved the name… Silver Springs sounded like a pretty fabulous place to me. And 'You could be my silver springs,' that's just a whole symbolic thing of what you could have been to me."
But "Silver Springs" isn't just a resigned and sad song about an ending. It's much more powerful than that; it's also a song about anger. Nicks has also said that she wrote the song to say to Lindsey, "I'm so angry with you. You will listen to me on the radio for the rest of your life, and it will bug you. I hope it bugs you."
Over the course of the song, this combination of sadness and anger swirls together to create a tornado of emotion that becomes its own creation. I can't think of another song like it, actually. It reaches something like wisdom, which seems to be part of its ongoing, endless appeal. Nicks takes the song from being something personal to being something almost otherworldly when she starts singing near the end, "I'll follow you down til the sound of my voice will haunt you / You'll never get away from the sound of the woman that loves you." Few pop songs are willing to go this far. It's beautiful, sad and somehow also really exciting.
Why Wasn't "Silver Springs" on Rumours?
There are various reasons why "Silver Springs" didn't make it onto 1977's Rumours, but it certainly wasn't because it isn't an incredible song. The people involved knew it was great. Producer Ken Caillat specifically noted the quality of Buckingham's contributions to the song: "He's mad at [Stevie], the song's about them being mad but it's a good art form. But you can tell by all those parts he did on the guitars and the harmonics and the picking, it's a piece of art."
For her part, Nicks truly loved the song as well. Assuming its success, she gave the rights to the song to her mother as a gift. But when it was time to release the album, Mick Fleetwood broke the news to her that the song was going to be left off the album in favor of the lighter "I Don't Want to Know" — another Nicks-written song about the breakup.
In 1991, Nicks remembered that when Fleetwood told her this, she "started to scream bloody murder and probably said every horribly mean thing that you could possibly say to another human being and walked back in the studio completely flipped out." Eventually, she acquiesced, but never really forgot. The song was released as the B-side to the hit single "Go Your Own Way," and for years it was mostly only known by die-hard fans.
How Did "Silver Springs" Become a Hit in the '90s?
The tension within the band that helped create songs like "Silver Springs" never really ended. Buckingham left Fleetwood Mac in 1987 — according to Mick Fleetwood, this came after an extremely heated argument between Buckingham and Nicks — and in 1991 Nicks began planning a solo greatest hits album. She wanted to include "Silver Springs" on it, but Fleetwood refused because he wanted to include it on a forthcoming box set of the band's 25 years of songs.
Nicks threatened to leave the band, telling Fleetwood's manager, "You find Mick, and you tell him that if I don't have those tapes by Monday, I am no longer a member of Fleetwood Mac." That's exactly what happened, and Nicks left Fleetwood Mac.
Finally, in 1996, Buckingham and Nicks reunited to do a song called "Twisted" for the 1996 disaster movie Twister. That reunion put the wheels in motion for the band to reunite for a live album. The Dance, which came out in 1997, was recorded in one night at Warner Brothers Studios in Burbank, California. When it was released, it became Fleetwood Mac's first number 1 album in 15 years.
"Silver Springs" is the album's beating heart, and it became apparent right away that the song was a really big deal. If you listen to the 1997 live version of the song — and especially if you watch the video of the performance — you can feel the tension and the power. It's all incredibly alive and in the moment.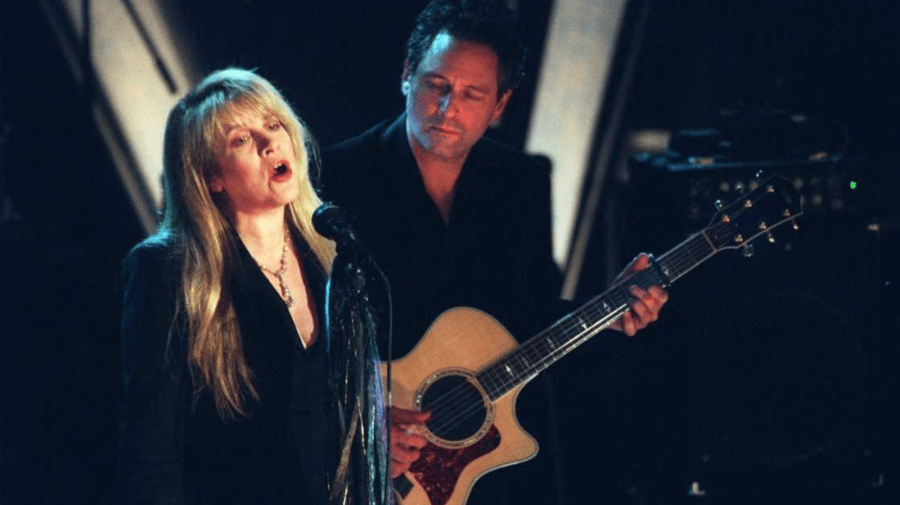 For Nicks, this was intentional. She said at the time, "I wanted people to stand back and really watch and understand what [the relationship with Lindsey] was." The mission was accomplished. Twenty years after it was written, "Silver Springs" finally became a hit song.
In many ways, it's at the heart of Stevie Nicks' legacy as an artist. When it comes to expressing the most complicated emotions in life, she's peerless. She told Rolling Stone back in 1997 of herself and Buckingham, "When we're [onstage] there singing songs to each other, we probably say more to each other than we ever would in real life." In the end, that's one of the things great songs do. They help us say the things we can't put into words. They help us understand ourselves.