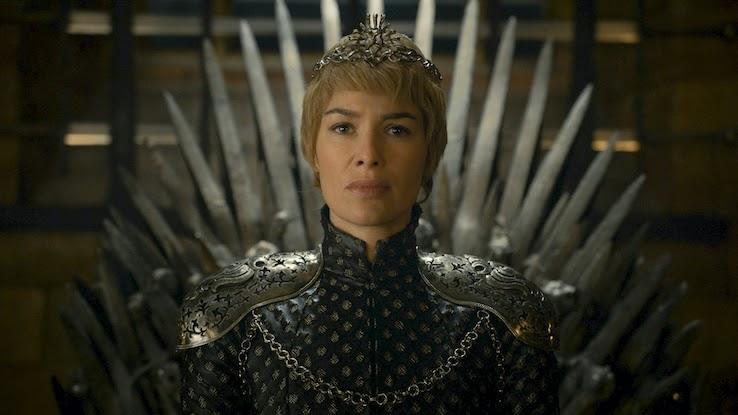 It's been almost two years since Game of Thrones went off the air, putting Bran Stark (Isaac Hempstead Wright) on the Iron Throne and leaving a lot of fans unhappy about the whole eighth season of the HBO drama series. Some of those fans are still asking for a complete redo of GoT's final season. But we rather focus on another celebration: The Iron Anniversary, which marks the tenth anniversary of Games of Thrones' debut on April 17, 2011. Coinciding with the occasion, HBO is throwing the popular dragon and politics filled show a month-long celebration.
Since the COVID-19 pandemic is definitely not over and we still have a relatively good amount of indoor time on our hands while everyone gets vaccinated, this might be the perfect time to rewatch all eight seasons of Game of Thrones again. Or just the first seven, if you've decided Khaleesi (Emilia Clarke) throwing a fired tantrum and burning down King's Landing and its people is something that should have never happened.
But let's go down memory lane and analyze what made this adaptation of George R.R. Martin's popular fantasy novels such a hit. And let's talk about all of the Game of Thrones-related sequels and adaptations in the works.
Why Did "Game of Thrones" Become a Worldwide Hit?
When it first debuted in 2011, Game of Thrones already had a sizable amount of brand recognition and fans due to the devoted readers of the unfinished fantasy literary series, Martin's A Song of Ice and Fire. But HBO's show only catapulted the brand's success.
HBO — that had distinguished itself as the broadcaster behind heady prestigious contemporary dramas like The Sopranos and The Wire — tried its luck and succeeded at the fantasy genre. The show's conquest of audiences around the world came from the mixture of an array of different things:
The rich mythology from the show, set in an alternate universe with some resemblance to medieval times.
An ensemble cast peppered with ambiguous, smart, cunning characters played by excellent actors — Cersei (Lena Headey), Tyrion (Peter Dinklage), Varys (Conleth Hill), Littlefinger (Aidan Gillen). All while introducing us to a protagonist family, the Starks, who were noble and honorable Northerners adept at doing the right thing.
The huge scope of the show saw several storylines intertwined. Yet the characters were living in very distant lands and would take years to all reach the same place — fan-favorite Daenerys (Clarke) spent the better part of six seasons on the other side of the Narrow Sea from Westeros.
No expense was spared in making the show feel grand and look its best. Game of Thrones was shot on location in Ireland, Croatia, Spain, Iceland, Morocco and Malta. It always managed to find, portray and enhance the most unique historical places from those countries and even boosted the tourist economy of some of its locations.
The show found a way to make narrative exposition — a bit of dialogue intended to relate to the audience some piece of information they need to know — a bit less dull. GoT relied heavily on what has been referred to since as "sexposition": sequences with beautiful naked people having sex while delivering important details that explain the plot.
Game of Thrones creators and showrunners — David Benioff and D.B. Weiss — didn't shy away from killing off beloved characters who also died in the books, like Ned Stark (Sean Bean) in the first season or Catelyn Stark (Michelle Fairley), Talisa (Oona Chaplin) and Robb Stark (Richard Madden) in the third season's so-called Red Wedding. At the time, TV viewers weren't as used to the idea of a protagonist dying before the show ended.
But the show also kept incorporating new characters and settings as the show progressed, allowing the audience to find new favs, like Brienne (Gwendoline Christie), Oleanna (Diana Rigg) and Oberyn (Pedro Pascal).
The show also had its share of problems. Even if you decide to ignore the general and undisputed dislike around season eight, there's no way to forget GoT's mistreatment of women and history of using rape as a plot device. (Daenery's rape by Kahl Drogo in season one, Cersei's rape by Jaime in season four, Sansa's rape by Ramsay in season five.) And while the show tried to claim women's empowerment in seasons six and onwards, you can't talk about Game of Thrones omitting all its misogyny — from the mainly female nudity showed onscreen to the need to submit three of the show's main female characters to acts of sexual violence that in some cases deviated from the original books.
Even with its many imperfections, Game of Thrones became a TV phenomenon that averaged 45 million viewers per episode in season eight. That last season premiered in 2019 and the show managed to keep the audience hooked to its weekly releases in a way that not that many properties have been able to achieve since Netflix's streaming model disrupted the one-episode-a-week tradition with the imposition of the all-episodes-released-at-once rollout model.
Not only that, the show saw a resurgence of the fantasy genre on TV. And, with it, came the release of many titles in a similar vein, all with comparable themes and aesthetics and the goal of becoming the next Game of Thrones. Recently, Netflix's The Witcher, Apple TV+'s See, Amazon Prime's Carnival Row or HBO's own His Dark Materials have all tried to pick up where GoT left off.
How Many of GoT's Spinoffs and Adaptations Are in the Works?
It could be that the next Game of Thrones ends up being another property in the same Game of Thrones universe created by Martin though. After scrapping an untitled GoT's sequel starring Naomi Watts at the end of 2019, HBO hasn't precisely avoided greenlighting other spinoffs.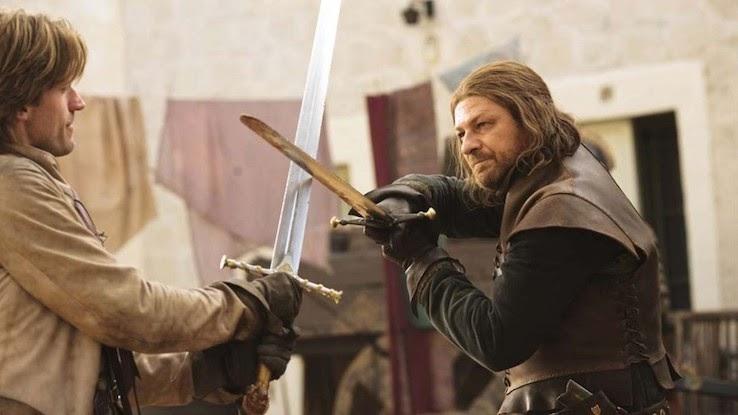 Right now the network and streaming service has six Game of Thrones titles in the works. The closest to a release date is the prequel House of the Dragon, co-created by Martin and Ryan Condal (Colony) and set 300 years before the events of GoT. The show, which is expected to launch in 2022, tells the story of House Targaryen.
But there are five more GoT sequels at HBO in various stages of development. There's a project set 90 years before the events of Game of Thrones and based on Martin's novellas about the knight Dunk and his squire Egg. There's another prequel focusing on the warrior queen Nymeria, an ancestor of House Martell. There's a show about the Lord of the Tides and head of House Velaryon, a character who is also expected to appear in House of the Dragon. Then there's a show set in Flea Bottom, the poorest slum district in King's Landing. And finally, there's an animated drama series.
And if all of that doesn't sound enticing enough, you'll always have theater. Martin is working on the development of a Game of Thrones play for Broadway, which is expected to launch in 2023. The show will include known characters like Ned Stark and Jaime Lannister and will be set during the Great Tourney at Harrenhal, a 10-day lavish tournament that took place 16 years before the beginning of Game of Thrones.
More than a bunch of prequels and a theater play, many fans think that what Game of Thrones needs is just a better ending. Writer at Large James Hibberd from The Hollywood Reporter has a theory about that not being as far-fetched as we initially thought. It's expected for Martin's book number six of his A Song of Ice and Fire series, The Winds of Winter, to be released in the near future. Book number seven though, A Dream of Spring, would conclude the series and still has no launch date in sight. "He's told me there's going to be some very significant differences between the books and the show," Hibberd explained about Martin's ending. "Once George is finished there's going to be — judging by the length of his last couple of books — around 2,000 pages of new A Song of Ice and Fire material and HBO owns the rights to those books. Is HBO not going to do anything with those books?"
Hibberd talks about the possibility of not a new season eight of Game of Thrones, but something framed as Martin's vision of the end of A Song of Ice and Fire; something based on books that weren't available when the show first ended. Needless to say, there are a lot of questions about whether this could be possible or not, one of them being the difficulties in reuniting an original cast that could look several years older. It still sounds like something I'd definitely be willing to watch.