Everyone wants to give gifts that their recipients absolutely love — but what if you're not exactly sure what your giftee would like or you want to gift them a useful service instead of a physical present? There's an easy way to show your gratitude while ensuring they get something they absolutely love: buying a a gift card.
Equally convenient for you to purchase and for your friend or family member to use, a gift card simplifies the process of finding something for the person who has everything — and the recipient who has a unique hobby you don't know much about or the pal who loves having the freedom to browse and pick something out on their own. If you're on the hunt for a gift that your friend or family member is sure to love this holiday season but aren't sure where to start, check out this collection of the best gift cards available. From cards they can use for clothing and appliances to some unique options that'll inspire, there's an ideal card here for everyone.
Gift Cards for the Movie Lover in Your Life
Who doesn't love the gift of entertainment — especially during a pandemic? Gift your recipient something fun to do during their shelter-in-place downtime with a card that helps them throw amazing watch parties with family. If they're just getting into cord-cutting, a Netflix gift card will help them learn the ropes with one of the titans of streaming, and a Hulu gift card is great for anyone who loves watching the latest TV shows and an ever-changing collection of movies that aren't available on Netflix.
Photo Courtesy: AMC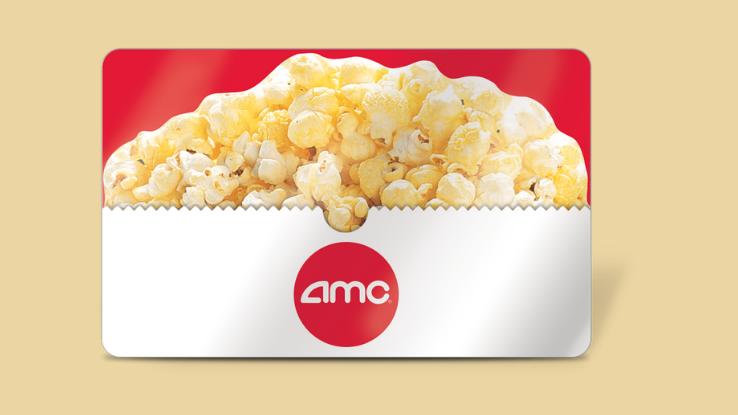 Sling TV is another popular service that provides access to live sporting events and television channels, and it'll be great for a giftee who doesn't currently have cable. If your loved one enjoys seeing movies on the big screen every once in a while, a Fandango or an AMC Theatre gift card is a great way to go, too.
Gift Cards for the Music Aficionado in Your Life
Are you gifting a music lover who's never without their headphones? Consider a Tidal gift card, which will give them immediate access to the subscription service that allows them to stream over 60 million songs and 250,000 high-quality videos, all ad-free. A Sirius XM card is also a great choice, as your giftee can use it to buy access to a wide variety of Sirius XM stations that they can listen to in the car, online or from the service's smartphone app.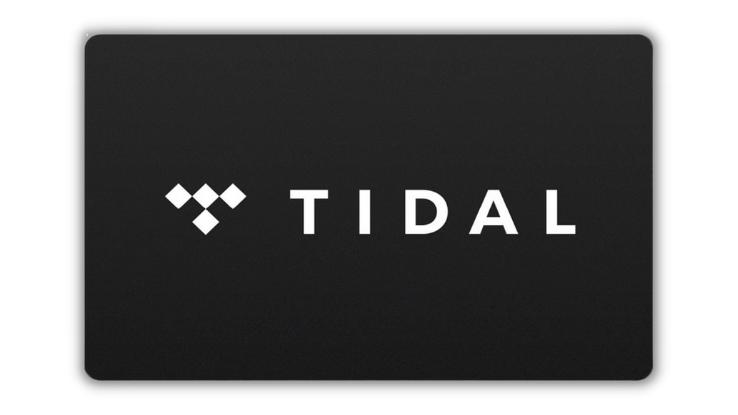 Not sure if Tidal or Sirius are the right ways to go? You'll never go wrong with a Spotify gift certificate, which can buy your recipient the Premium version of the popular music streaming service. Spotify's Premium membership options include perks like ad-free listening, on-demand playback and offline listening capabilities.
Gift Cards for the Gamer in Your Life
You know your recipient is a big-time gamer, but you're not exactly sure what their favorite console is. How do you help them enjoy their hobby to the fullest? You can't go wrong with a GameStop gift card. As one of the world's largest video game retailers, it's virtually guaranteed to have something your gaming giftee will love, whether that's the latest titles, some new system controllers or even clothes and action figures.
If you know your gamer prefers playing online using their computer, opt for a Steam gift card, which will allow them to download their choice of thousands of games instantly using the Steam platform. And let's say you do know your giftee's favorite gaming system or perhaps know that they'll be getting one for the holidays. You now have a nice opportunity to help them get new games for it using specific gift cards, such as those from the PlayStation Store, Microsoft's Xbox store or the Nintendo eShop.
Gift Cards for the Foodie in Your Life
If your friend or family member is always in the kitchen whipping up new concoctions, help them explore their hobby with a gift card from Sur La Table. It's like a paradise for chefs, and your favorite home cook will be able to redeem their card for everything from top-of-the-line cooking tools to snacks and ingredients. If your loved one prefers eating to cooking, you might opt instead for a DoorDash gift card. They'll be able to use it to have food delivered right to their door from thousands of different restaurants.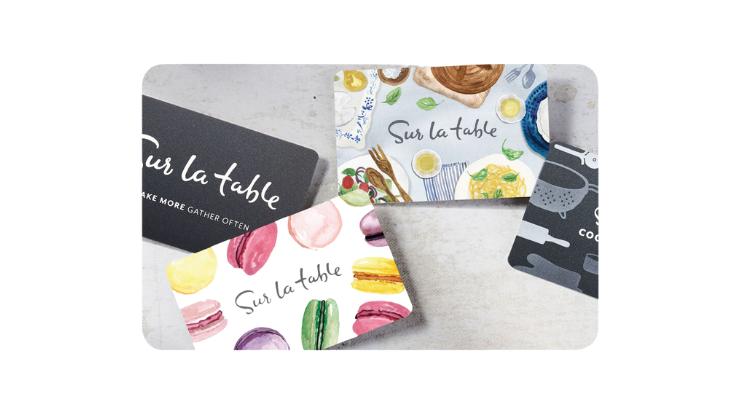 Perhaps unsurprisingly, one of the biggest retailers around also has one of the widest selections of cooking goodies around. You can always go with an Amazon gift card for your favorite foodie, and they'll be able to get everything from hard-to-find global ingredients to fun utensils to groceries from Amazon Fresh.
Gift Cards for the Home Improvement Inclined
Perhaps your recipient just bought their first home and is fixing it up, or they love indulging in fun DIY projects during their free time. Sound like your giftee? Then it's pretty much impossible to disappoint with a gift card to Home Depot or Lowe's, two of the biggest home improvement stores around. From building and painting tools to outdoor furniture and plants, each offers thousands of items they might use to spruce up their house or yard.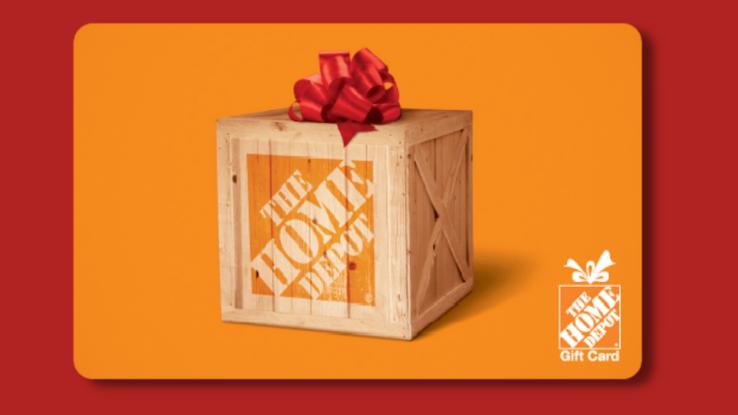 If your loved one is into DIY crafting instead of building, hook them up with a gift card to Jo-Ann Stores. This spot is a haven for creative people and offers all sorts of supplies ranging from fabric, sewing tools and quilting supplies to paints, yarn and other necessities for a huge range of creative hobbies and handiwork projects.
Gift Cards for the Tech-Obsessed Person in Your Life
If one of the recipients on your list is the type of person who waits in line outside the Apple store on the latest iPhone's release day, helping them get some cool new tech is a nice way to brighten their holiday. If you're looking for the perfect gift but aren't sure what latest gadget they don't have yet, then a Best Buy gift card is always a good bet. They'll have choices ranging from video games and appliances to cell phones and computers.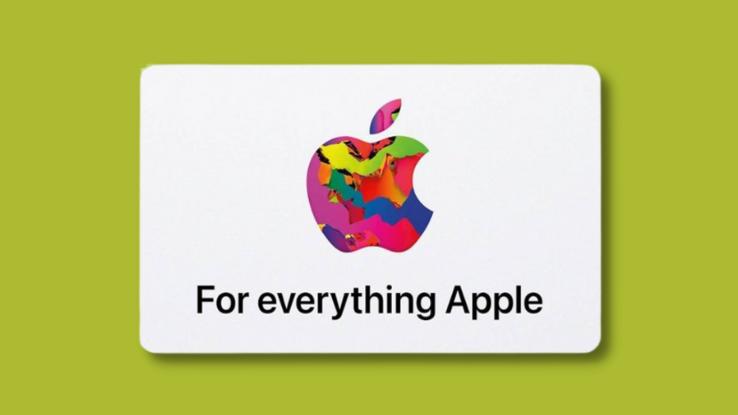 The smartphone lover is sure to value a gift card to either the Google Play store (for Android owners) or the Apple Store (for Apple fans). Both of these types of cards are redeemable for a huge variety of electronic purchases such as apps, games, ebooks, music and more.
Gift Cards for the Fashionista in Your Life
Gift cards especially come in handy when you're shopping for a fashion lover whose sizes and style you aren't quite sure of. Look no further than an Adidas gift card to give a great new pair of shoes to the athlete or gym-goer in your life. If your loved one prefers edgy over athletic, a Hot Topic gift card can help them express their taste with fun clothing, accessories and toys. Fans of classic and on-trend clothes from The Gap, Old Navy and Banana Republic will appreciate a Gap Brands card.
If you know someone whose interests run the gamut from fashion to shoes to makeup and more — all from the top brands — look no further than a Nordstrom gift card that'll help them stock their closet with the latest and greatest. If your loved one is specifically more into makeup, then they're sure to love shopping for their choice of gifts from Ulta and Sephora.
Crowd-Pleasing Gift Cards for When You're in a Pinch
Unsure what to get for that friend or family member who seems to have everything? Worry not — there are several gift cards you can go for that never fail to please. An Uber card is great for friends or family who are always on the go, and they can also use it while quarantining to get some delicious local food through Uber Eats delivery. If they prefer to drive themselves around, a Shell gift card is a thoughtful way to help them get where they need to go.
Want to get something that feels specially tailored to your giftee's interests even if you don't know them super well? For fans of all things Mickey and Minnie, consider a Disney gift card that they can redeem at Disney stores — or even at the parks themselves. A Starbucks gift card offers a fantastic way to get something for coworkers and others to whom you want to give a little something during the holiday season, like your mail delivery person or waste collectors. And Man Crates gift cards give your giftee access to a huge variety of rugged items, ranging from grilling tools to sport-themed gift boxes filled with fun goodies.