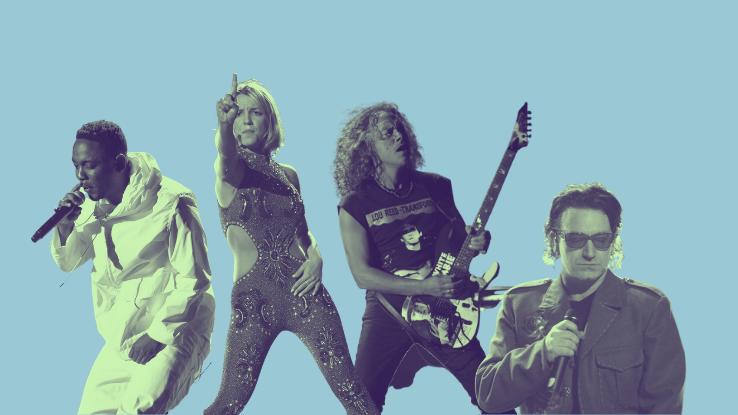 Every award show's history is plagued by controversial wins and obvious snubs. And the Grammy Awards, which aim to celebrate music's best and brightest, are no exception. Much like an actor nabbing an Oscar, musicians who earn Grammys go down in history, but that doesn't mean that history reflects well in hindsight. For example, Led Zeppelin didn't win a Grammy until 2005 — a staggering 34 years after the iconic group broke up. So, ahead of this year's show, we're taking a look back at some of the most puzzling decisions in the history of the Grammys.
2014: Macklemore Wins Best Rap Album Over Kendrick Lamar and Others
In 2013, rapper Macklemore (Ben Haggerty) and his DJ partner, Ryan Lewis, dominated the airwaves with back-to-back hit songs, including "Thrift Shop," "Same Love," and "Can't Hold Us." It wasn't surprising that Macklemore was nominated for Best Rap Album at the 2014 Grammy Awards. However, fans were shocked when the rapper beat Drake, Eminem, Jay-Z, Kanye West, and Kendrick Lamar.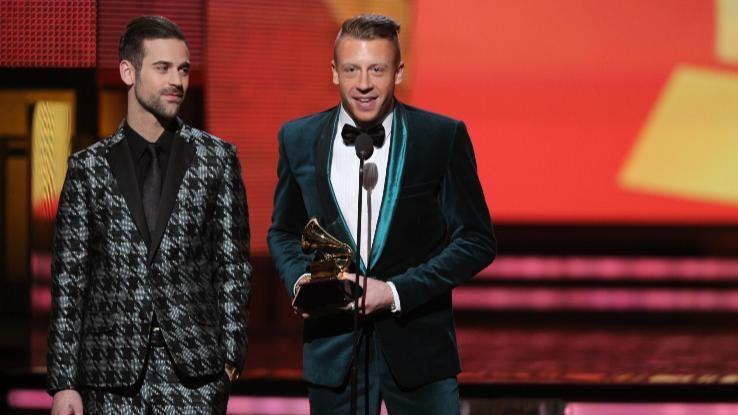 No one could forget Macklemore's performance of "Same Love" at the awards show, during which the song's vocalist, Mary Lambert, was joined by Queen Latifah to officiate a live wedding of 33 queer and straight couples. But despite this landmark performance, it was still a shock when Macklemore beat out projected winner Lamar.
In fact, Macklemore was so stunned by his win that he texted Lamar after the show, writing, "You got robbed. I wanted you to win. You should have. It's weird and sucks that I robbed you. I was gonna say that during the speech… Anyway, you know what it is. Congrats on this year and your music. Appreciate you as an artist and as a friend. Much love." While fans were disappointed by Macklemore's win, Lamar recognized that it was a fair victory, saying, "I wish him much success. He touched people's souls, and no one can take that away. Really, the whole Grammy moment was incredible. Not everyone gets that shot." (via Rolling Stone)
1989: Jethro Tull Wins Best Hard Rock/Metal Performance Over Metallica
The 1989 Grammy Awards marks the first time the show honored performances in the hard rock and metal genre. At the time, the awards show's voting members clearly didn't have a real handle on the genre, which led to a surprising result. That is, the inaugural Grammy for Best Hard Rock/Metal Performance Vocal or Instrumental was awarded to the British rock group Jethro Tull.
To make matters more baffling, Jethro Tull beat out Metallica, the very clear choice. Of course, Jethro Tull's music is iconic — there's no disputing that — but the band was clearly miscatergorized. In fact, even the band's manager thought the group wouldn't win, going so far as to advise the band members to not attend the show. While it was a real upset at the time, both Jethro Tull and Metallica have found humor in the situation. The following year, the world righted itself when Metallica nabbed the Grammy for Best Hard Rock/Metal Performance Vocal or Instrumental. Since then, the definitive heavy metal band has won seven additional Grammys.
1979: A Taste of Honey Wins Best New Artist Over The Cars and Elvis Costello
In 1978, everyone was listening to A Taste of Honey's disco hit single, "Boogie Oogie Oogie." It might have been a one-hit-wonder, but it was impressive enough for the Grammy Awards voting body to award the vocalists (Janice-Marie Johnson and Perry Kibble) with the Best New Artist honor at the 1979 Grammys.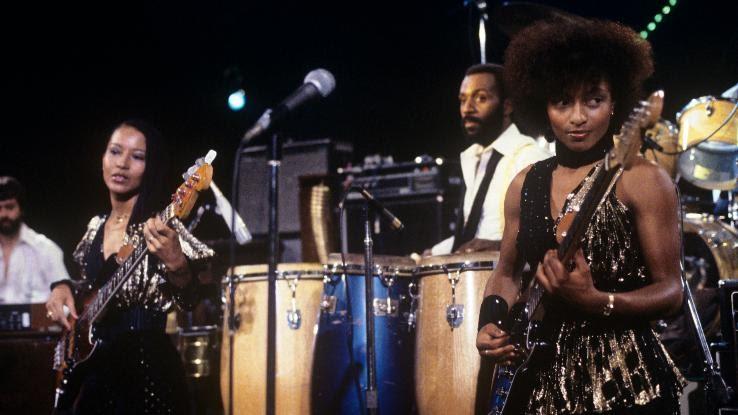 This win shocked everyone — not because it wasn't deserved, but because the odds seemed stacked against A Taste of Honey. After all, the other nominees included The Cars, Toto, Chris Rea, and soon-to-be music legend Elvis Costello. Critics expected either The Cars or Costello to win the award, only to learn that predicting the Grammys is no easy task.
2001: Steely Dan Wins Album of the Year Over Eminem and Radiohead
The 2001 Grammy Awards were rife with shocking results. For one thing, U2 won both Song of the Year ("Beautiful Day") and Record of the Year (All That You Can't Leave Behind), beating Destiny's Child, Faith Hill, Lee Ann Womack, Macy Gray, Madonna, and *NSYNC. Viewers didn't think a bigger upset would happen that night, but they were quickly proven wrong.
Later in the evening, American rock band Steely Dan won Album of the Year for Two Against Nature. While core members Walter Becker and Donald Fagen may've had a deserving career, their album didn't seem to be a match for Eminem's The Marshall Mathers — or Radiohead's Kid A. However, Two Against Nature ended up nabbing the band an impressive four Grammys.
1990: Milli Vanilli Wins Best New Artist — For a Few Weeks
Can you imagine winning a Grammy Award and then having it revoked weeks later? That's what rightfully happened to the German-French R&B duo Milli Vanilli (Fab Morvan and Rob Pilatus). In 1990, the group won the Grammy for Best New Artist.
However, after a live promotional appearance on MTV, it was revealed that the group was only lip-syncing the lyrics to their songs. They're not singers; they're fakers. Scandalous! Morvan and Pilatus owned up to the reveal, but this announcement came after they'd already won their Grammy.
On November 19, 1990, Morvan and Pilatus returned their Grammys. The Recording Academy planned to re-award it to one of the category's other nominees — Indigo Girls, Neneh Cherry, Soul II Soul, or Tone Loc — but none of them were interested in accepting it. This made Grammys history as it became the first time the Best New Artist category went without a winner.
2000: Christina Aguilera Wins Best New Artist Over Britney Spears
In the late 1990s and early 2000s, there was a constant debate over whose music you preferred — that of Christina Aguilera or Britney Spears.The now-iconic pop stars were cast members on The All-New Mickey Mouse Club, and, even after they hung up their Mouseketeer ears, the singers became chart-toppers around the same time.
But despite their equally impressive careers, critics were confident going into the Grammy Awards in 2000 that Spears was poised to win Best New Artist, thanks to hit songs like "…Baby One More Time" and "Crazy," which dominated radio waves. When Aguilera won, viewers were shocked. Of course, looking back at her successful debut album and unmatched vocal talents that later earned her the title, "Voice of a Generation," Aguilera clearly deserved the award. It just goes to show you that when it comes to the Grammys, nothing's a sure bet.