It's hard to imagine that, just over 25 years ago, nobody in the world knew who Pikachu was. Fast-forward to today, and Pokémon is the single biggest multimedia franchise in the world – captivating generation after generation of both the young and the young-at-heart.
In the late 1990s, there were 150 Pokémon. Today, there are over a thousand. It's understandable finding the best Pokémon gifts for kids can feel daunting, but no need to fret – we're confident you'll find these ideas super effective!
The Pokémon Trading Card Game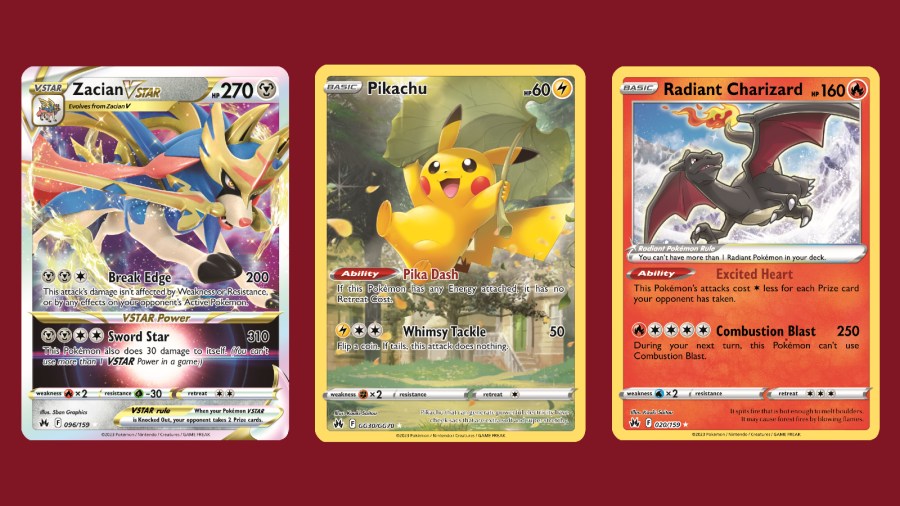 Seems too obvious? Don't doubt the classics – the Pokémon Trading Card Game has been alive and kicking for as long as the animated series and video game franchise, and has just as many millions of fans today.
Captivating collectors for decades, the Pokémon Trading Card Game isn't slowing down any time soon. 2023 kicked off with the launch of the Crown Zenith set – an expansion pack for the card game that celebrates the most powerful Pokémon from the Nintendo Switch games released over the last couple years.
Crown Zenith comes hot on the heels of Silver Tempest and Lost Origin, too – still very much sought after sets for both trading card collectors and enterprising future battle champs in the making.
The Latest Pokémon Video Games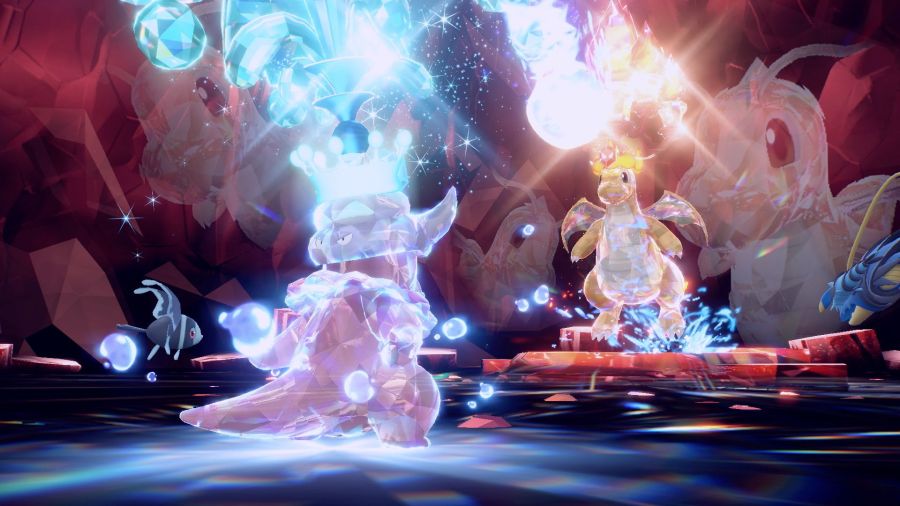 Pokémon began life as the Japanese Nintendo Game Boy video game Pocket Monsters – and today, the Nintendo Switch console is where the newest titles call home.
Modern Pokémon video games like Pokémon Legends: Arceus and Pokémon Scarlet or Pokémon Violet are pushing the series forward in the areas that have made it so beloved over the decades – collecting, battling and exploration.
Fittingly for the franchise's longevity, these games are also themed around traditions and the passing of time – from exploring centuries gone by in Pokémon Legends, to Scarlet and Violet's themes of the past and the future shaping our present.
The Pokémon x Puma Collection
As any avid lover of Pokémon GO will tell you, this franchise isn't just about sitting down playing video games and watching TV. Pokémon is about getting out and exploring the world around you, and it's no wonder activewear giant Puma stepped in with an epic crossover clothing collection.
Notably, the Pokémon x Puma Collection is full of Kanto Pokémon – the original 151 from the late 1990s. With both child and adult clothing to choose from, it's a cool way of acknowledging that many of the original Pokémon fans are now adults with kids of their own, passing the torch of catching 'em all to the next generation.
Pokémon Squishmallows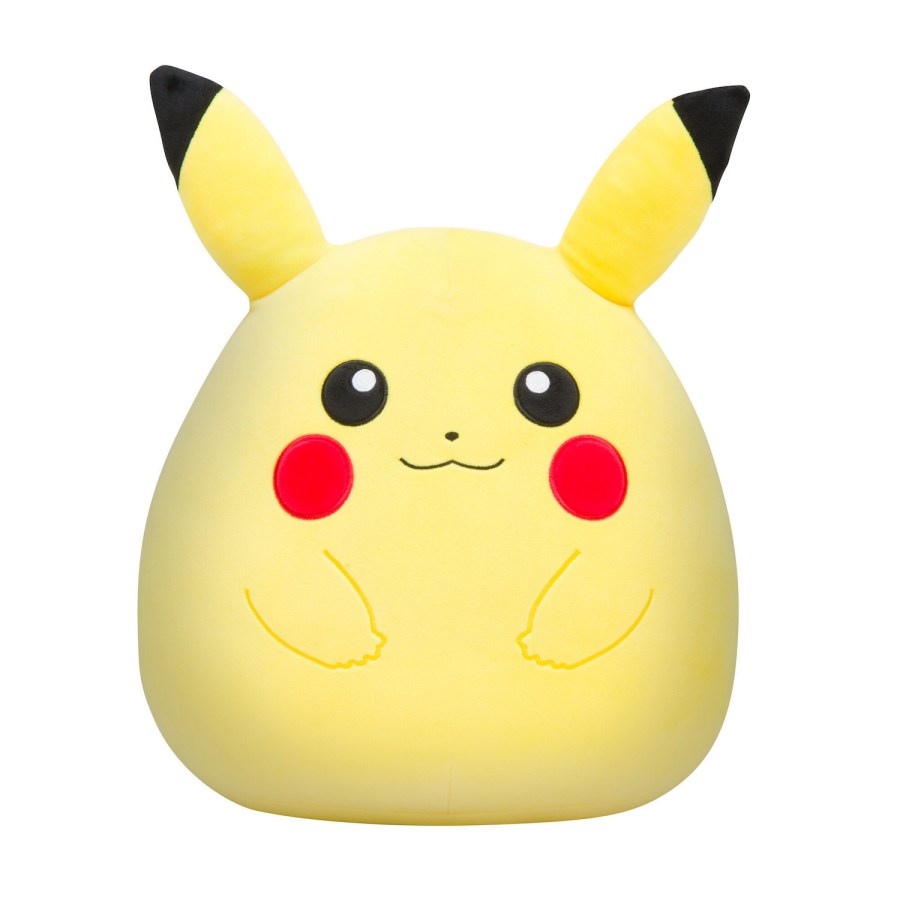 While cuddling a ghost or an electric mouse sounds unwise at first, the great news is that the cuddly collaboration between Pokémon and Squishmallows lets kids wrap their arms around spooky Gengar and adorable Pikachu alike!
A word of wisdom to cautious collectors though – these squishy must-haves are swift sellers, so hunt wisely if you're keen to add them to your collection. It's worth the effort though – at 12" tall and irresistibly cuddly, these Pokémon Squishmallows are almost too cute for comfort.
Jumbo Pokémon Plush Toys
Every kid wishes Pokémon were real – but the closest we can get is the plush toys that are truly larger than life. Look no further than the Pokémon Center itself for jumbo plush toys of 15" and above – some clocking in at 30", 50" or bigger!
Plush toys are great if your loved ones' favorite Pokémon are more obscure than fan favorites such as Jigglypuff, Pikachu or Eevee. That's because plush toys often offer a variety of Pokémon to suit every fan, from noble warrior Lucario to gentle giant Lapras and, of course, the impossibly lazy Snorlax.
Pokémon Funko Pop Figures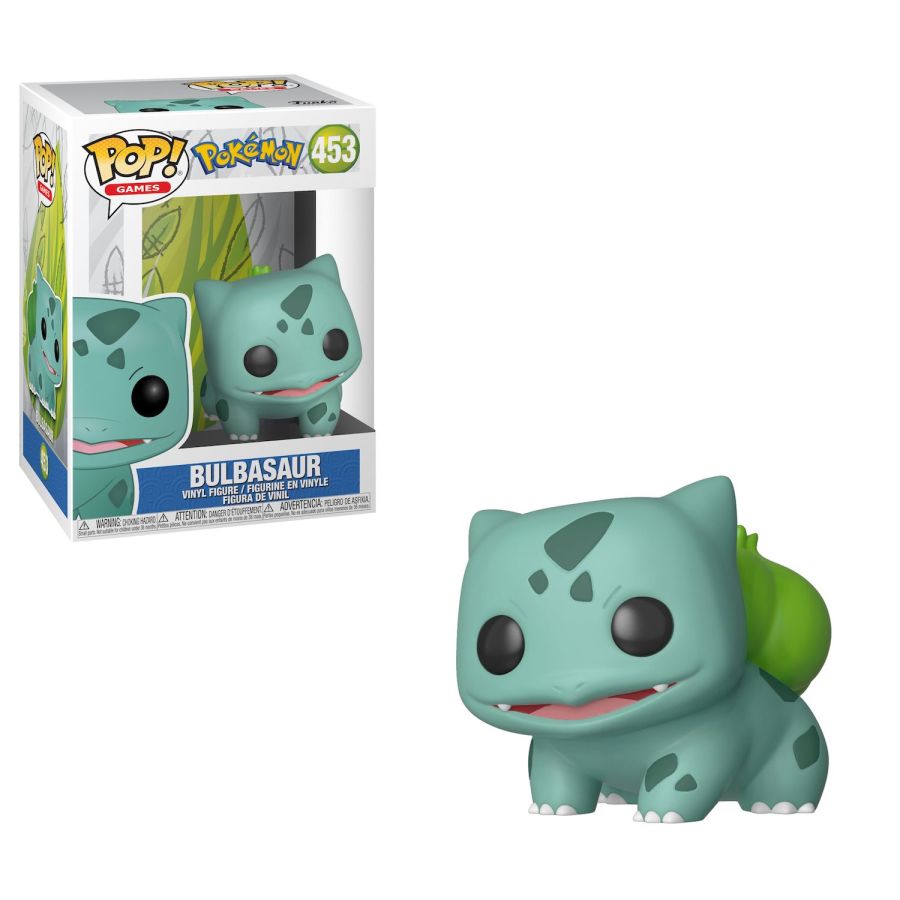 Funko Pop figures are collectible, adorable and packed with personality – so it only stands to reason that there would inevitably be Pokémon Funko Pop figures to collect.
The entire collection is packed with both fearsome and fluffy varieties of Pokémon, suiting both those fans who like their collection to live up to the original Pocket Monsters name, as well as kids who prefer the more cute and friendly Funko Pop Pokémon instead.
You can win some extra appreciation from your little loved ones by seeking out the rare and exclusive Pokémon Funko Pop figures that complete the collection too – such as Funko Pop Lapras, exclusive to the Funko Pop online store.
Pokémon Figurines by The Wand Company
For premium collectibles made by careful craftsmanship, the highly exclusive and sought after Pokémon merchandise manufactured by The Wand Company are distinguished gifts that are sure to last a lifetime.
The most famous of this collection are the high quality Poké Balls created with a perfectionist level of detail. Featuring not only the iconic Poké Ball, but also more select Balls from the game such as the Master Ball, Great Ball and Dusk Ball, these die-cast collectibles are both high-end and highly prized.
Pokémon Enamel Pins
From livening up a school bag to being worn loud and proud upon a jacket lapel, any fan of Pokémon knows that badges are what signifies a Pokémon Trainer's capabilities in catching, taming and battling this world famous menagerie of monsters.
Yet while video game and anime protagonists are largely stuck with Gym Badges, real world Pokémon enamel pins come in all shapes and sizes – from metallic medal-like options, to classic cartoon linework or timeless pixel art representing games gone by.
Pokémon x Bear Walker Skateboards
We already know Pokémon is all about exploring the world – but why not do it in style? The official Pokémon x Bear Walker collaboration adds distinctive Pokémon designs to the durable and high quality skateboards famously produced by this beloved brand.
From the fearsome to the adorable, the crossover series features Pokémon both niche and famous – sure to please even the most discerning of fanatics. Plus who could say no to keeping kids active and learning key motor skills?
Pokémon is a franchise that never stops growing, so it's little wonder even these gift ideas are only scratching the surface. What will you choose for the up and coming Pokémon Master in your family?