The late composer Richard Strauss once said, "The human voice is the most beautiful instrument of all, but it is the most difficult to play." Strauss was right, but you don't have to carry a tune perfectly to make an impact with a song. It's so much more than that.
A great singer can surprise you through a powerful howl or a quiet whisper. An iconic singer can leave you emotional, inspired and changed forever. These music legends shaped our worlds with their exceptional vocal talent and timeless music catalogs. Because of that, they are the greatest singers of all time.
35. Björk
There's no singer in the world quite like Björk. The Icelandic singer's elastic soprano can stretch in ways no other singer's can. Her climactic peaks are primal, joyous shouts that can sometimes come out of nowhere. That's what makes watching her perform so enjoyable: she'll always keep you guessing.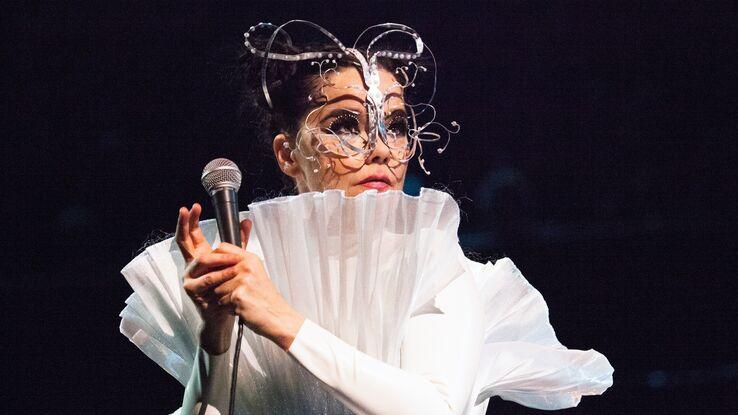 With each album throughout her 40-year career, Björk explores new vocal terrain. On Debut, she took us to a rave. On Medulla, she explored digital a capella. On Biophilia, she took her voice across the solar system.
Key Tracks: "Big Time Sensuality," "It's Oh So Quiet," "Triumph of a Heart"
34. Celine Dion
Dion shot to stardom in the 1990s after dominating the adult contemporary genre. Her three-octave range and mezzo-soprano voice blend perfectly with her pop/gospel style of music. She has the kind of voice that can fill stadiums and send songs into space with her massive vibrato. 
When she sings in full voice, she can sustain long notes more powerful than any of her pop contemporaries. It's this kind of power that elevates her into a stratosphere of top-notch entertainers. 
Key Tracks: "My Heart Will Go On," "It's All Coming Back To Me Now," "The Power of Love"
33. Chris Cornell
He's best known as the lead vocalist for rock bands Soundgarden and Audioslave. But with his four-octave vocal range and powerful belting technique, he was so much more. Cornell was one of rock's greatest singers and a pioneer of the grunge movement.
He was also a fearless artist who loved to experiment with his voice. He could approach a song with a light falsetto before demolishing it with a merciless scream.
Key Tracks: "Black Hole Sun," "Nearly Forgot My Broken Heart," "Beyond the Wheel"
32. Mariah Carey
That five-octave vocal range. That melisma. That whistle register! No one can come for Mariah Carey when it comes to an R&B power ballad. And no one has. The World Music Awards even honored Carey as the best-selling artist of the 1990s.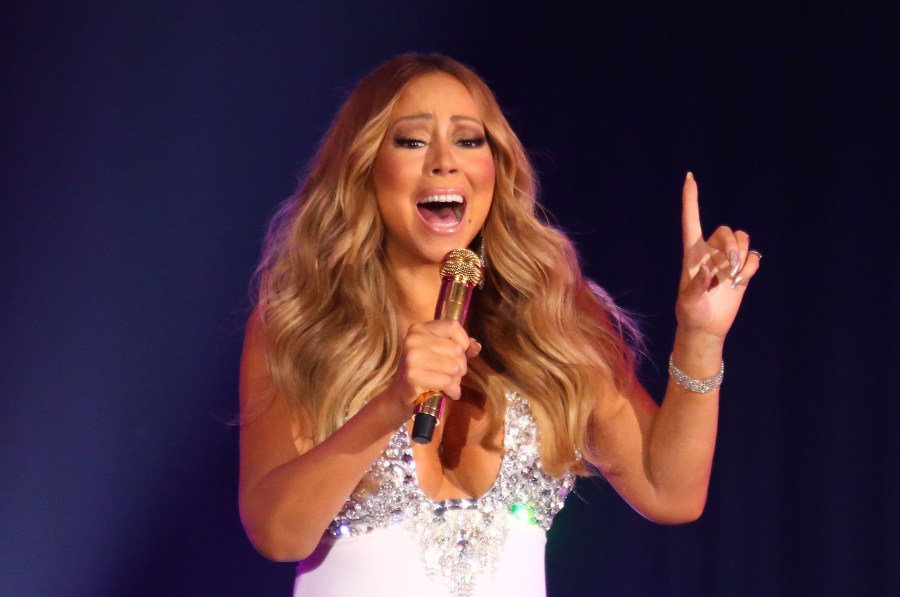 That's because Carey has displayed a level of vocal showmanship that no other diva has been able to match. Just check the Billboard charts — no other female singer has 18 No. 1 hits. 
Key Tracks: "We Belong Together," "Always Be My Baby," "Vision of Love"
31. Sam Cooke
Cooke is universally recognized as the 'King of Soul Music' for a reason. His contributions to the genre helped launch the careers of other soul music legends. Without Cooke, there would be no Aretha Franklin, Al Green or Marvin Gaye.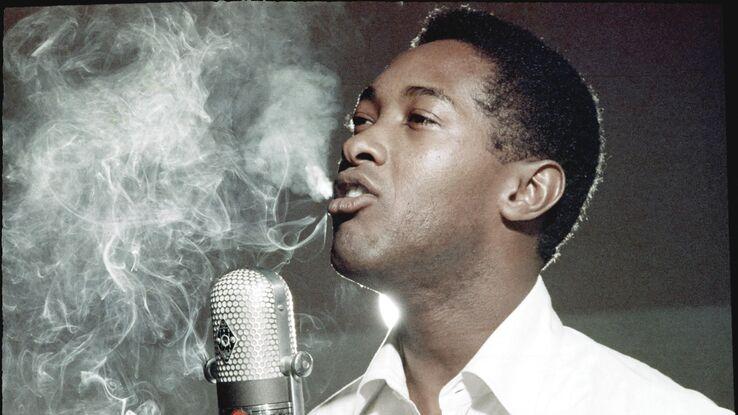 In his painfully short career, Cooke had 29 top 40 hits on the pop charts. He left the world as an activist for civil rights and a legendary soul musician.
Key Tracks: "A Change Is Gonna Come," "Bring it on Home to Me," "Twistin' the Night Away"
30. Jónsi
The Icelandic post-rock band Sigur Rós creates magnificent soundscapes using classical and minimal elements. But their compositions don't come to life without frontman Jónsi's angelic falsetto. He offers a soft but powerful coo that amplifies the emotional tone of each Sigur Rós track.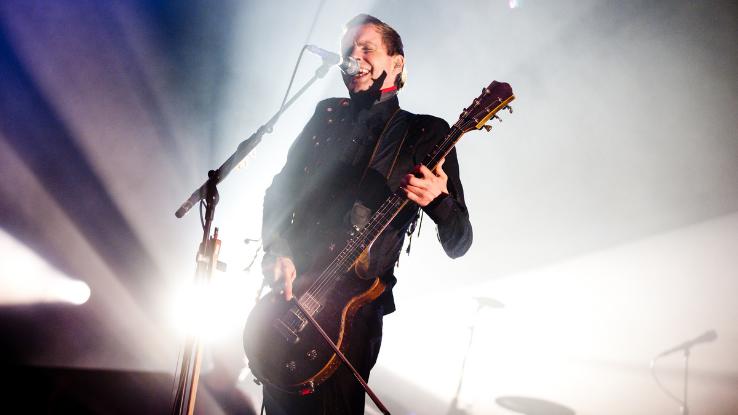 Jónsi's ethereal style is a rare musical technique that doesn't even require language. Half the time, he composes lyrics using his own musical language called "Hopelandic."
Key Tracks: "Hoppípolla," "Svefn-g-englar," "Olsen Olsen"
29. Luciano Pavarotti
You can't talk about opera without mentioning this legendary Italian tenor. Pavarotti's operas sold more than 100 million records, making him one of the most successful singers of all time. His crystal clear tone separated him from the pack and made him one of the best singers of the 20th century.
Opera had a bad reputation for being too exclusive for average listeners, but Pavarotti helped change that narrative. His crossover into popular music helped bridge the gap between pop music and the opulent world of opera.
Key Tracks: "Turandot / Act 3: Nessun dorma!," "Rigoletto / Act 3: 'La donna è mobile'," "La traviata / Act 1: 'Libiamo ne'lieti calici'"
28. Cedric Bixler-Zavala
Bixler-Zavala is the fiery frontman of progressive rock bands The Mars Volta and At the Drive-In. With a range spanning from D2 to C7, his electrifying voice easily weaves through different vocal styles with precision. Any punk band in training should take notes from his blaring vocals.
As the vocalist of several bands, Bixler-Zavala was able to parlay his talents across genres. He brought psychedelic, urgent energy to the world of jazz and Latin rock without losing his hard rock edge.
Key Tracks: "Inertiatic Esp," "L'Via L'Viaquez," "One Armed Scissor"
27. Chet Baker
Jazz wasn't "cool" until the chiseled trumpeter Chet Baker stepped onto the scene. In the 1950s, the dreamy sighs he finessed catapulted him to stardom. Unfortunately for the world, his voice also led him down a path of destruction.
Baker was introduced to heroin four years after recording his first record. His soft, sorrowful voice was absent for the rest of his career, and no singer has ever matched the sound of his fragile cries.
Key Tracks: "I Fall in Love Too Easily," "My Funny Valentine," "It's Always You"
26. Christina Aguilera
Something wild separated Aguilera from her pop music contemporaries of the late 1990s. None of the other singers sounded like soul dynamos of the '30s and '40s. To heighten the drama, she pairs her bombastic, sonic voice with a melisma that can showcase her four-octave range in seconds.
There isn't a voice quite like Aguilera's in pop music — or in any other genre she explores from project to project. That's what makes following her career so unique. She can take a voice like hers anywhere and leave a major impact.
Key Tracks: "Ain't No Other Man," "Beautiful," "It's a Man's Man's Man's World (Live)"
25. Prince
Prince's music can compel you to do a lot of things. Choose any song from his 39 studio albums and he will make you want to dance in your underwear, kiss a stranger and cry in the rain — maybe even in the same song. Go ahead, try it.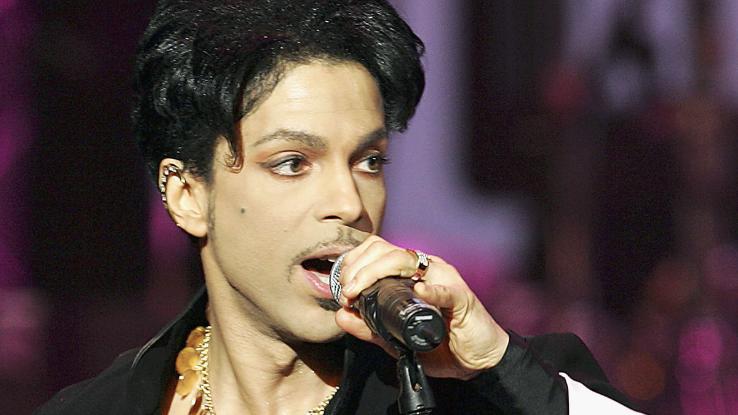 Why? Because Prince had the power of personality in every one of his songs. He evoked confidence, playfulness and shamelessness in his music, encouraging you to plug into your deepest emotions and desires.
Key Tracks: "Purple Rain," "Raspberry Beret," "Call My Name"
24. Amy Winehouse
By blending '50s doo-wop and '90s hip hop with her smoky voice, Winehouse explored a musical world in the early 2000s that was uniquely her own. Her anguished contralto made her a fine jazz singer, but Winehouse's demons elevated her into a timeless storyteller.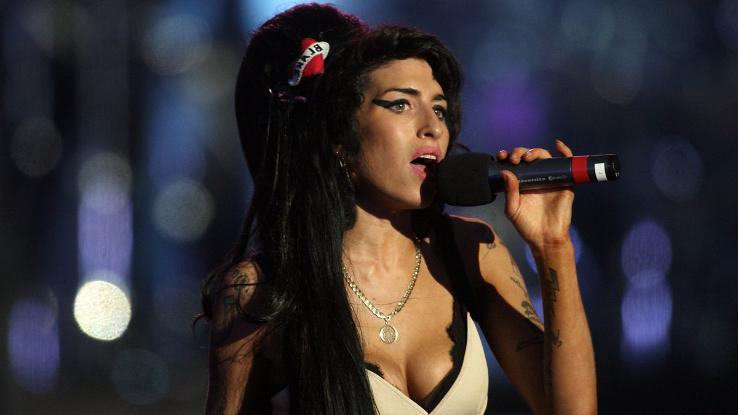 Unfortunately, the early 2000s were also a time when digital media invaded stars' lives at their most vulnerable moments. Winehouse fell prey to celebrity clickbait, and the world lost another icon.
Key Tracks: "Love Is a Losing Game," "Back to Black," "The Girl from Ipanema"
23. Amalia Rodrigues
In her native Portugal, Rodrigues is widely regarded as the "'Rainha do Fado" ("Queen of Fado"). The genre consists of mournful, melancholy songs that are often about the sea or poverty, but Rodrigues gave it a new life and a global platform.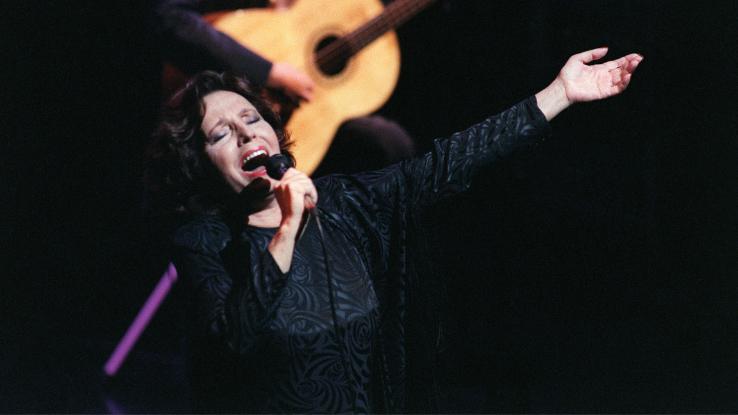 More than 120 years after the genre developed, Rodrigues' voice put fado on the world map and launched her into stardom. To this day, the world regards her as one of the most important singers of all time.
Key Tracks: "Fado Português," "Barco Negro," "Cancao Do Mar"
22. Bruce Springsteen
In the early years of his career, Springsteen relied on passion over technique in his music. His method did the trick, thanks in large part to his talent for relatable storytelling. Blue-collar workers of America found a conductor to turn their feelings into dynamic music.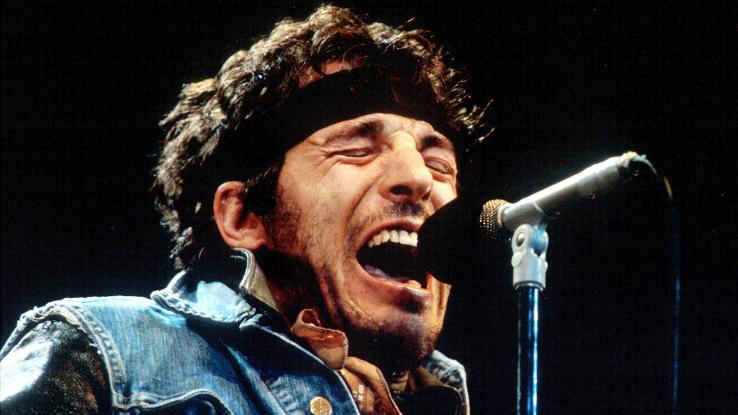 Spanning rock 'n' roll, blues and country music, Springsteen became the voice of the working man's struggle. He helped everyone revel in the glory days while walking through the badlands.
Key Tracks: "Born to Run," "Human Touch," "Born in the U.S.A."
21. Nina Simone
The "High Priestess of Soul" has a flaming cry that sticks to you like syrup. The piano virtuoso brought outrage, misery and intensity to her performances like no other artist of her time. Later in her career, she refocused her fire and force to support the civil rights movement.
With the release of "Mississippi Goddam," Simone became a blazing voice for racial equality at a time when no one else released protest songs.
Key Tracks: "Mississippi Goddam," "Ne Me Quitte Pas," "I Love You Porgy"
20. David Bowie
The British legend's feathery baritone was capable at best, but Bowie was far more than a singer. He was the most talented actor on stage every time he stepped in front of the crowd. Each character he played had a unique, outstanding flair for invading your consciousness.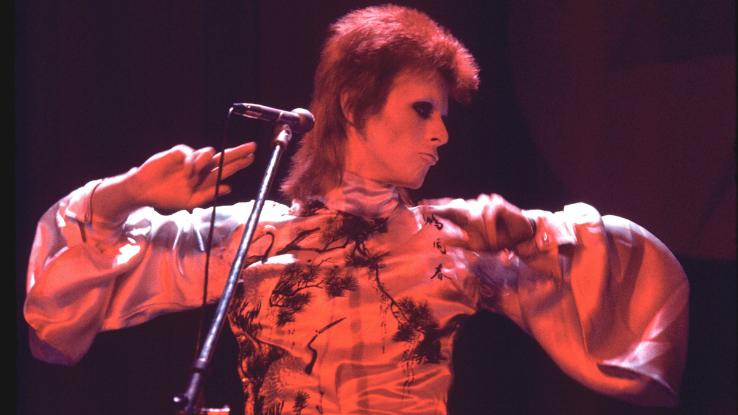 Ziggy Stardust took you to outer space. The Thin White Duke provided controversy and neo-cabaret. Halloween Jack was effortlessly cool. And behind all these entertainers was the brilliant voice of David Bowie.
Key Tracks: "Starman," "All the Young Dudes," "Rock 'N' Roll Suicide"
19. Marvin Gaye
Motown Records defined the soul-pop sound that dominated the 1960s. The singer that led the flock of tender songbirds was the velvet crooner Marvin Gaye. The "Prince of Motown" had the smoothest voice to ever dominate the airwaves.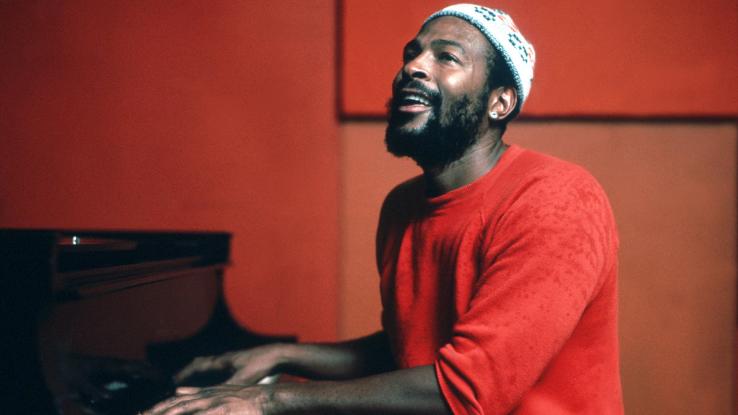 Gaye started out as a gentle singer with a divine falsetto but later evolved into a luxurious romantic. "Let's Get It On" remains one of the most sexually dynamic songs of all time.
Key Tracks: "Let's Get It On," "I Heard It Through the Grapevine," "What's Going On"
18. Elvis Presley
Elvis Presley was more than a singer. He could take simple lyrics about a hound dog and turn them into euphoric broadcasts. His voice was extremely powerful, and his entire body shook during his performances in a way that prompted network censors to hide his moves on television.
The passion and volume from "The King of Rock 'n' Roll" were what truly captivated audiences. His strong, tall chest gave him a unique set of pipes, custom made to deliver some of the wildest concerts the 20th century had ever seen.
Key Tracks: "Love Me Tender," "Any Way You Want Me (That's How I Will Be)," "Hound Dog"
17. Billie Holiday
A calm, seductive softness came from Billie Holiday when she sang. But behind the big-band and cabaret glamour was a pain no singer could escape. A lifetime that included teenage prostitution, abuse and addiction was her reality, and they affected how she sang.
As a jazz singer with such a twisted past, it's no surprise she captivated her audiences with wild vocal risks. A true artist can take tragedy and turn it into beauty.
Key Tracks: "Strange Fruit," "When You're Smiling," "I'll Be Seeing You"
16. Edith Piaf
There's a reason Piaf's legacy will never die. "La Môme Piaf" (The Little Sparrow) was a songbird who specialized in songs about love, loss and sorrow. As the world's ultimate balladeer, she emoted her pain like no other.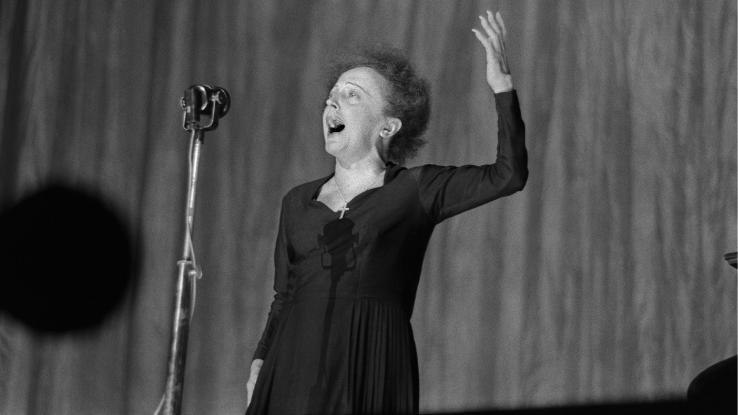 After her passing in 1963, fans continue to immortalize her in biographies and films. 2007's La Vie En Rose was the first French-language film to ever win an acting Oscar. That's because Piaf's music transcends language.
Key Tracks: "La Vie En Rose," "Mon Dieu," "Non, je ne regrette rien"
15. Whitney Houston
Whitney Houston will always be America's ultimate pop star. As a child of gospel choirs and church hymns, Houston quickly learned what to do with such a powerful voice. So it came as no surprise that a talent like hers launched her to global superstardom.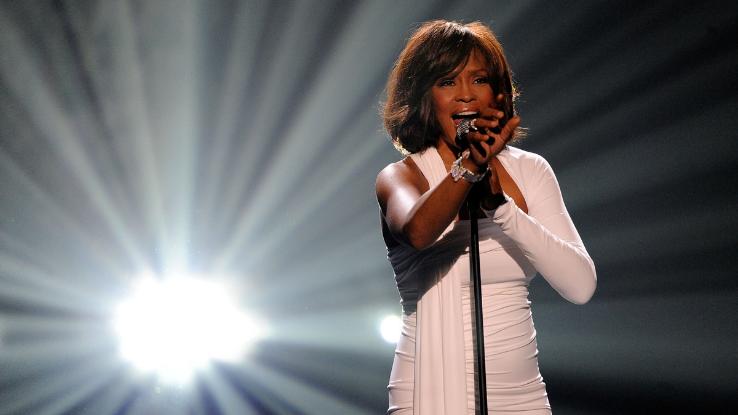 Every vocal run she sang shot up like a firework before exploding at its highest peak. It's no wonder that many consider her 1991 rendition of "The Star-Spangled Banner" to be the greatest of all time.
Key Tracks: "I Will Always Love You," "I Have Nothing," "How Will I Know"
14. Otis Redding
Otis Redding isn't known for his vocal range. Low notes were rarely sung in his songs, and high notes were even rarer. Yet, with every song from Redding, you felt an emotional depth incomparable to anyone else.
His life was tragically cut short in a plane crash, but his legacy as one of soul music's greatest talents lives on.
Key Tracks: "(Sittin' On) The Dock of the Bay," "Try a Little Tenderness," "I've Been Loving You Too Long (To Stop Now)"
13. Janis Joplin
Joplin had more than a booming rasp in her repertoire. The control of her mezzo-soprano voice was what actually beguiled listeners. By embracing the rough edges of the notes, Joplin rebelled against cultural constraints. No one else could scream and cry on a song so beautifully.
Pitch was not her focus, nor was presentation. Joplin used her powerful voice to cast out her inner demons and sing straight from the gut. A talent perfected by very few performers.
Key Tracks: "Piece of My Heart," "Me and Bobby McGee," "Cry Baby"
12. Stevie Wonder
Some people play music to unwind; others sing to express their feelings. Stevie Wonder sings to come to life. His singing style is very straightforward, and it paints a perceptible picture. For a blind musical prodigy, his other heightened senses could explain why his talent is almost supernatural.
Wonder sings at every show as if that day is his favorite day on Earth. It's like he can channel pure joy from his soul and sing like no one is even watching.
Key Tracks: "Signed, Sealed, Delivered (I'm Yours)," "Superstition," "Living for the City"
11. Etta James
James had the strongest set of lungs in R&B music. That power came from years of fighting addictions, abuse and troubles with the law. Her experiences gave her voice layers of sass and resentment, which made her songs about love all the more relatable.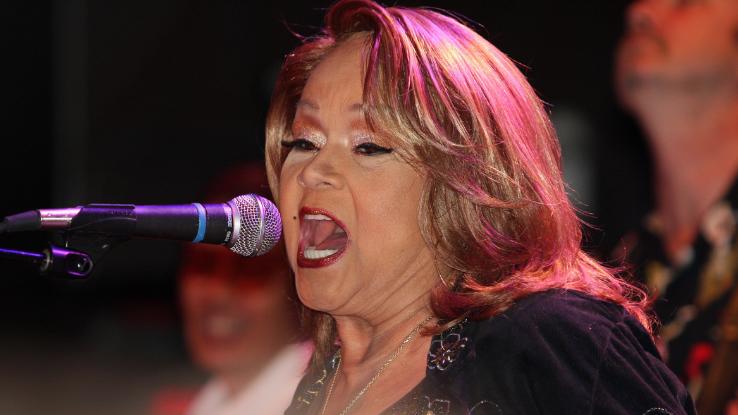 Like James, we all want love, but demons we carry can outweigh our desires. Her method for taming those beasts was to sing with unbridled emotional strength.
Key Tracks: "At Last," "Something's Got a Hold on Me," "A Sunday Kind of Love"
10. Little Richard
Little Richard's songs are electrifying from the moment he opens his mouth. His ferocious delivery raised the level of energy required to emote rock music. Heck, there wouldn't even be rock music without Little Richard. He was the first to understand how rock music can send shivers down your spine.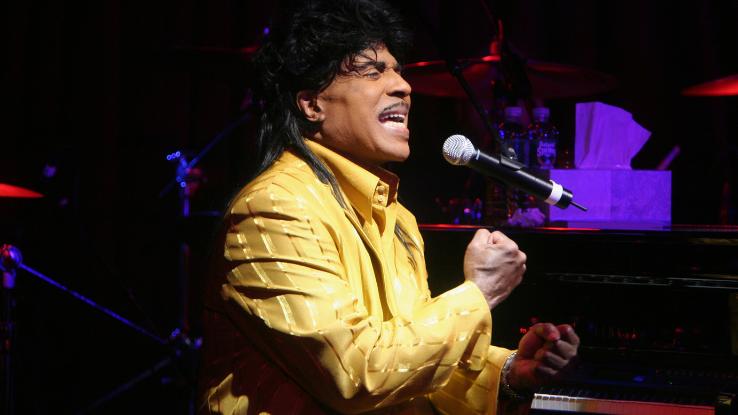 Using his scratchy screams and squealing falsettos, Richard performed with unbridled energy. It's the kind of energy that gets you up on your feet without asking for permission.
Key Tracks: "Tutti Frutti," "Long Tall Sally (The Thing)," "Lucille"
9. Robert Plant
Robert Plant is the charismatic frontman of Led Zeppelin, one of the world's most innovative and influential rock groups. The band changed the sound of rock music in the '60s and '70s, but they couldn't have done it without Plant's otherworldly voice.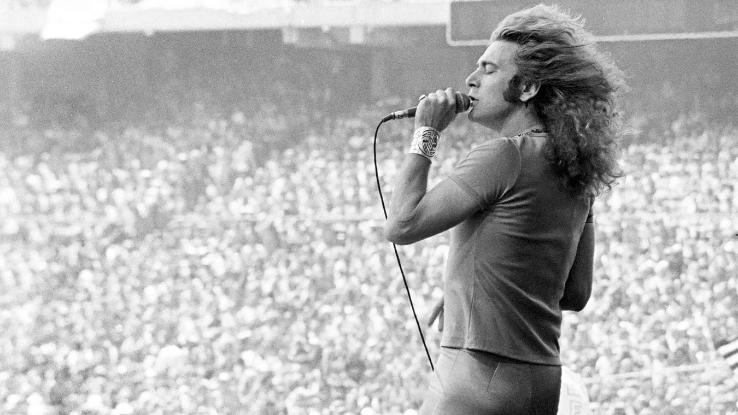 On "Immigrant Song," Plant's high-pitched howls made him sound like he came from another planet. Then, within the same song, he crooned like a mystical fortuneteller.
Key Tracks: "Immigrant Song," "Whole Lotta Love," "Sea of Love"
8. Ella Fitzgerald
Fitzgerald is often called "The First Lady of Song" for good reason. Her voice was like a fine-tuned jazz instrument, and no one could match Fitzgerald's silky scatting abilities. She could improvise with the precision of a professional horn player.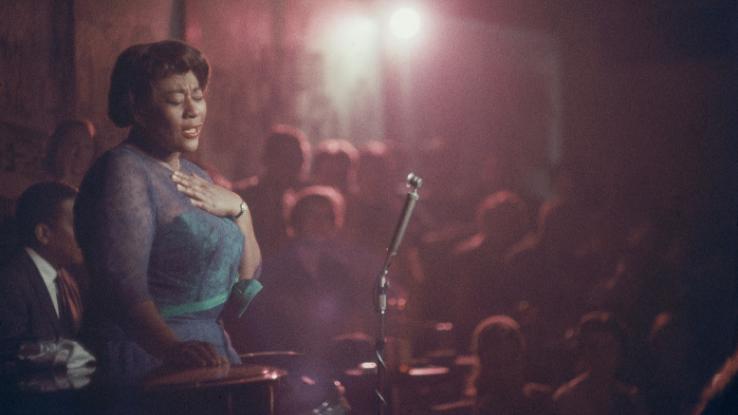 Fitzgerald paired her voice with a focus on each note that any songbird would kill for. When you sound like an instrument the way she did, the audience connects in a deeper way that goes far beyond lyrics.
Key Tracks: "Dream a Little Dream of Me," "Summertime," "They Can't Take That Away from Me"
7. Johnny Cash
Country music resonates with music lovers because its subject matter is so relatable. No singer in the genre told stories quite like Johnny Cash. His voice was calm but deeply layered and pained. The Man in Black shared his hardships with a vulnerable honesty you wouldn't expect to find under such a tough exterior.
With every song, he cried through his devastatingly withered baritone. It didn't matter if the song was country, blues, folk or gospel, he broke our hearts every time.
Key Tracks: "I Walk the Line," "Ring of Fire," "Hurt"
6. Ray Charles
By combining blues, gospel and R&B, Ray Charles pioneered soul music with his smooth, seasoned voice. He brought new life to radios with his fast, improvised chuckles that let the world know he was having fun — and everyone else was just along for the ride.
When he recorded "What'd I Say" live in 1959, the squeals from himself (and the audience) made it the most sexually charged song on the radio.
Key Tracks: "What'd I'd Say," "I've Got a Woman," "I Wonder Who's Kissing Her Now"
5. Darlene Love
Producer Phil Spector tried to hide Darlene Love from the world. Her first hit "He's a Rebel" didn't feature her name. Instead, The Crystals capitalized on her guttural calls. The song became one of the defining songs of the girl group era of the 1960s, but in reality, Love's voice dominated the whole genre.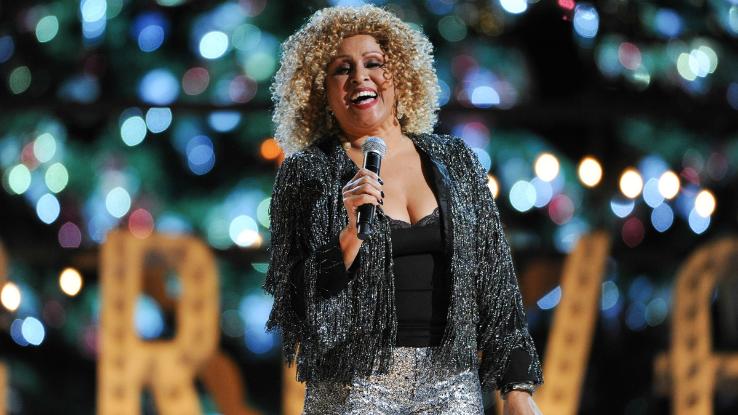 Now that she's out of the girl group shadow, Love gets the proper respect she deserves. She is a booming force behind a microphone, and one of the brightest, most important voices in pop music.
Key Tracks: "Today I Met (The Boy I'm Gonna Marry)," "Christmas (Baby Please Come Home)" "He's a Rebel"
4. James Brown
The lyrics weren't important in a James Brown song. What mattered was the moment when Brown released his earth-shaking squeal to jumpstart the band. He was a lively, outrageous performer who gave every song his all, pumping energy out to the crowd from every bone in his body.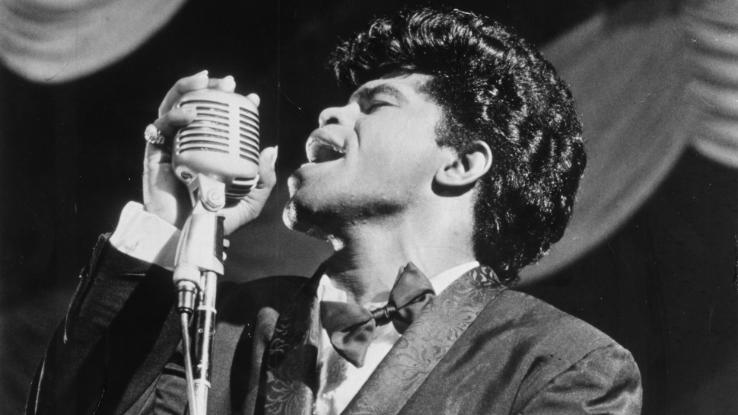 He was a force, a machine — and an explosive entertainer who gave the likes of Michael Jackson and Prince the blueprints for becoming legends.
Key Tracks: "It's a Man's, Man's, Man's World," "Get Up Offa That Thing," "Say It Loud – I'm Black and I'm Proud"
3. Frank Sinatra
Frank Sinatra was a vocal chameleon. A song was always just a starting point for him. Instead of singing a song one way, he became that song, and his baritone expressed whatever mood consumed him the most at the moment.
As an entertainer, mobsters and housewives alike saw something in Sinatra that spoke to them. He removed all pretense, all ego, and gave even the most schmaltzy songs authentic grit.
Key Tracks: "Fly Me to the Moon," "It Was a Very Good Year," "I've Got You Under My Skin"
2. Aretha Franklin
Aretha Franklin may be the most confident singer to ever record a song. It makes sense when you're that naturally gifted. She had a knack for bringing out the physical force of every word she sang. It's like you could see her shout for respect from your radio.
No one has ever expressed themselves quite like Aretha. She has the power, the emotional depth and the technique that only belongs to a true legend.
Key Tracks: "Respect," "(You Make Me Feel Like) A Natural Woman," "Ain't No Way"
1. Freddie Mercury
Freddie Mercury is the king of showmanship. His four-octave vocal range was impressive enough, but the Queen frontman also had the theatrical stage presence and genre-blending expertise to create bombastic musical experiences no one could ever forget. Who else could seamlessly weave opera into heavy metal with such assurance?
If you watch him sing in front of tens of thousands of people at Live Aid in 1985, he sounds just as good, if not better, than his recordings. That's because Mercury brought poise, energy, whimsy and drama to every song. He was simply the greatest.
Key Tracks: "We Are the Champions," "Bohemian Rhapsody," "Somebody to Love"