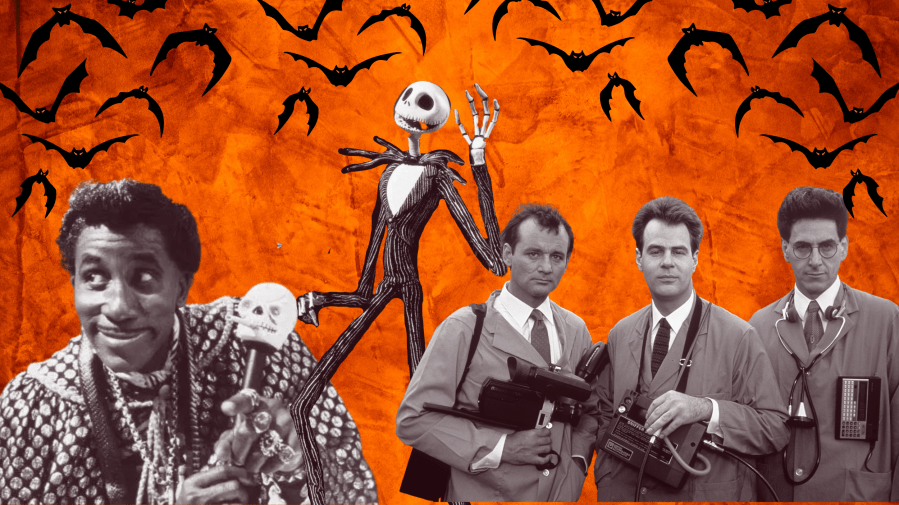 For many of us, Halloween is the most wonderful time of the year. Whether you dress up in a spooky costume, embark on a trick-or-treating adventure, throw on some horror movies, or head out to a party, there's no one way to celebrate.
However, for many of these experiences, it's all about creating a creepy atmosphere. For Halloween parties, happy hours and more, a playlist can immediately create the seasonal vibe you need. Our advice? Focus on the classics.
"Monster Mash" by Bobby "Boris" Pickett
"Monster Mash" is probably one of the first songs that came to mind when you read the phrase "Halloween playlist." The 1962 song by Bobby "Boris" Pickett was part of The Original Monster Mash album, which featured other spooky hits like "Graveyard Shift," "Transylvania Twist," and "Monster Motion."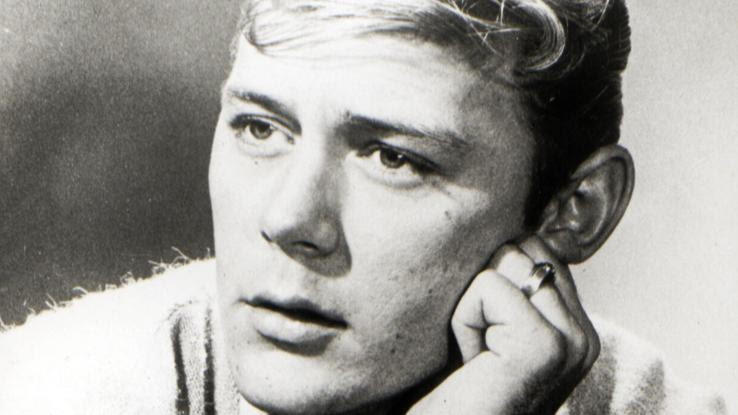 Sure, these other titles are fun — and likely worth adding to your playlist — but "Monster Mash" is the defining classic here. As a single it took the no. 1 spot on the Billboard Hot 100 chart in the lead-up to Halloween and, since then, it's remained a Halloween favorite.
"I Put a Spell On You" by Screamin' Jay Hawkins
While Bette Midler's version of "I Put a Spell On You" from 1993's Hocus Pocus is a definitive Halloween hit, the original 1956 song by Jalacy "Screamin' Jay" Hawkins is also worthy of your attention. In fact, the song has been regarded as one of the most influential songs to shape rock music as a whole.
While performing the song, Hawkins wore a long cape and emerged from a coffin, transforming himself into a vampiric Vincent Price-inspired character. Needless to say, it's difficult to avoid the spell this song casts. From Creedence Clearwater Revival's 1968 cover to Midler's witchy rendition, "I Put a Spell On You" is timeless.
"Dead Man's Party" by Oingo Boingo
In 1986, Oingo Boingo released "Dead Man's Party" on an album of the same name. The song tells the story of someone who has dressed up for a party — a dead man's party. The guests at the party also aren't among the living, which adds to its creepy, Halloween-appropriate vibes.
Over the last few decades, the hit has remained relevant, appearing in both films and TV shows. The same year it was released, "Dead Man's Party" appeared in the movie Back to School, but you might also recognize it from episodes of hit shows, including Buffy the Vampire Slayer, Malcolm in the Middle, and Supergirl. Clearly, this ever-popular "Dead Man" is bound to be the life of your Halloween party.
"Pet Sematary" by Ramones
In 1989, the Ramones, everyone's favorite punk-rock darlings, released "Pet Sematary," which was part of their Brain Drain album. Written for the 1989 film adaptation of Stephen King's novel of the same name, the song became a hit single — perhaps surprisingly.
King, a fan of the band, gave founding member Dee Dee Ramone a copy of Pet Sematary, which inspired the bassist to pen a song based on the novel. Ramones drummer, Marky Ramone, compared Dee Dee and King, noting that both writers crafted work that was relatable to fans who were both curious about and fearful of the world around them. Sounds like a perfect match to us!
"This Is Halloween" from 'The Nightmare Before Christmas'
What's this? (What's this?) It's the unofficial theme for all things Halloween. I mean, is it really "spooky season" if you haven't listened to the breakout tune from the stop-motion classic The Nightmare Before Christmas (1993)?
Originally performed by the residents of the film's Halloween Town, "This Is Halloween" not only ushers in the season, but introduces viewers to Jack Skellington, the Pumpkin King. It doesn't get much more iconic than that. If you want to mix things up, we also suggest adding Panic! At the Disco's pop-rock cover to your Halloween playlist — along with Amy Lee's (of Evanescence fame) haunting cover of "Sally's Song."
"Superstition" by Stevie Wonder
Featured on Stevie Wonder's Talking Book album, "Superstition" is another must-listen every October. Although he didn't have a crystal ball on hand, Motown CEO Berry Gordy knew the catchy 1972 song would be a hit — and he was right, even if the song's eventual staying power surpassed his predictions.
Unsurprisingly, "Superstition" hit no. 1 on the Billboard Hot 100, but its success didn't stop there. Since its release, the seasonal tune has been featured in tons of movies including The Thing (1982), I, Robot (2004), Vampire in Brooklyn (1995), and more. Also, we'd be remiss if we didn't mention Raven Symoné's cover of "Superstition," which she covered to coincide with Disney's Eddie Murphy-led Haunted Mansion (2003) movie. (Just watch out for hitchhiking ghosts!)
"Somebody's Watching Me" by Rockwell
Ever get that feeling someone's watching you? Honestly, Halloween night makes us a bit on edge, too. Lucky, we aren't alone. Rockwell's 1984 song, "Somebody's Watching Me," captures this distinct, goosebumps-inducing feeling.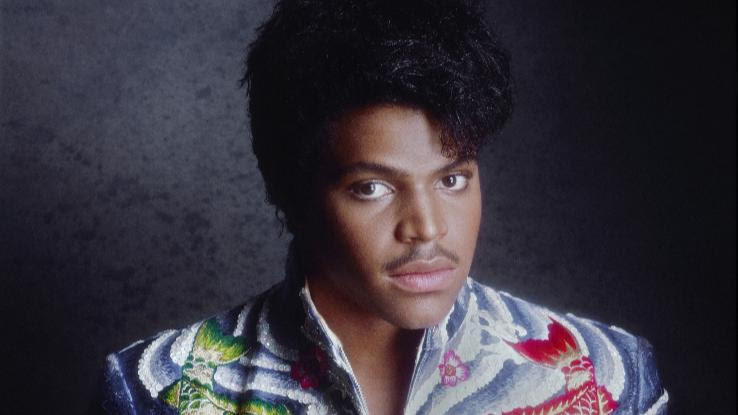 The track, which was featured on Rockwell's album of the same name, also features several members of the Jackson 5. Not to mention, the music video goes full horror movie, complete with gruesome zombies. But, hey, sometimes being a little scared on Halloween is fun.
"Ghostbusters" by Ray Parker Jr.
The instantly recognizable "Ghostbusters" will always make us want to sing along, but it really shines during Halloween. In fact, if your playlist doesn't include this classic, then you're the "something strange" in the neighborhood.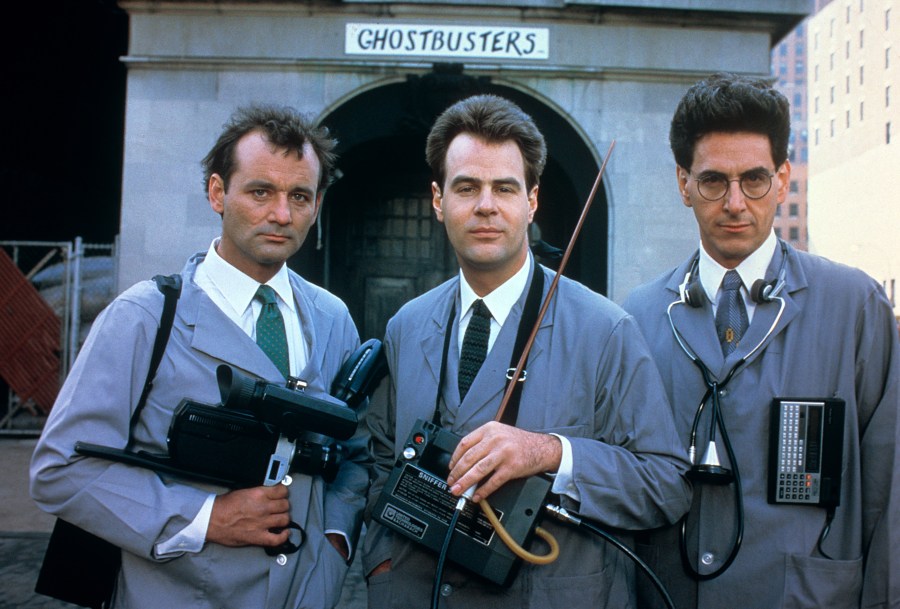 Written by Ray Parker Jr. as the theme song for the 1984 movie of the same name, the catchy tune hit no. 1 on the Billboard Hot 100, staying there for three consecutive weeks. If you want to hear the song more than once, add Run-D.M.C.'s hip-hop version from Ghostbusters II (1989) to your playlist, too. Just be sure to steer clear of Fall Out Boy's cover, "Ghostbusters (I'm Not Afraid)" ft. Missy Elliott, which is, sadly, horrifying for a completely different reason.
Other Must-Add Halloween Classics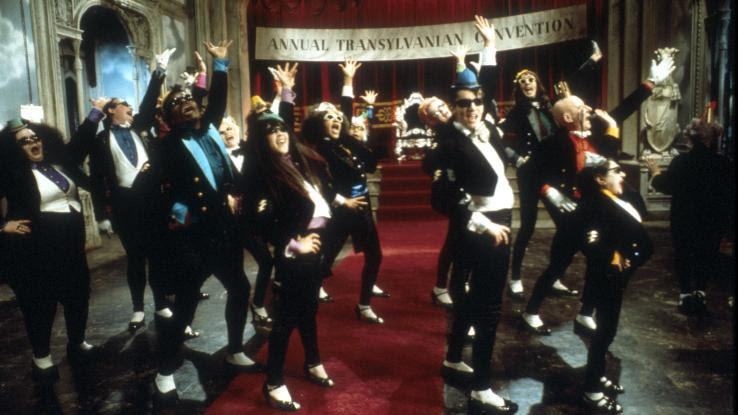 There are so many songs that deserve a spot on your spooky playlist. A few other must-listens include:
"I Walked With a Zombie" by Roky Erickson
"Spooky" by Dusty Springfield
"Jack the Ripper" by Morrissey
"Hall of Heads" by They Might Be Giants
"Spooky Scary Skeletons" by Andrew Gold
"I Want Candy" by The Strangeloves
"Time Warp" from The Rocky Horror Picture Show
"Werewolves of London" by Warren Zevon
"Eyes Without a Face" by Billy Idol
"Heads Will Roll" by The Yeah Yeah Yeahs
"Jeepers Creepers" by Louis Armstrong
And don't be afraid to add some more atmospheric selections. While lyrics sometimes add to the creepy ambiance, wordless themes from iconic horror movie soundtracks, like John Carpenter's Halloween (1978), can also set the soul-chilling mood.