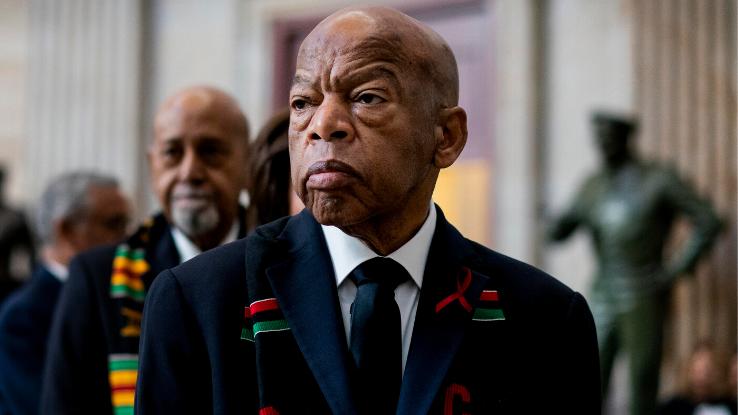 The U.S. and supportive countries around the world have exploded in protests following the murder of George Floyd, a Black man killed by a white Minneapolis police officer. Since then, an uprising for equal rights, social justice and a shift in culture at large has included the toppling of a number of historical statues. The reason? Many of our once-beloved American icons were given a pass for their racist behavior in favor of their historic contributions to the country. Not anymore.
Some statues of historical figures — including works of President and slave owner Thomas Jefferson, Christopher Columbus and Confederate Generals Robert E. Lee and Stonewall Jackson — have been torn down, drowned in rivers or given a new look. Even sacred, iconic landmarks that have become international tourist attractions, like Mount Rushmore and Stone Mountain, are targets for removal. It might sound shocking to imagine the U.S. without these famous monuments, but their histories are far too terrible to ignore.
Statues and monuments should celebrate the history and heroes that we're proud of. Tennessee had a great idea of replacing every Confederate statue with its one true hero, Dolly Parton. There's also already a statue of Shirley Chisholm — the first Black woman to be elected for Congress and run for President — which shows there's a positive change in culture that's a big step forward. But we need to take things a step further, and I have several more outstanding people in mind. Let's give a special shoutout to the game-changers, disrupters, leaders and trailblazers who deserve their own public statues.
What Historians Think About the Movement to Tear Down and Replace Statues
I think we can all agree it's wrong to honor people who persecuted others (President Franklin D. Roosevelt forcing Japanese Americans into internment camps) or people who seemingly existed solely to spread hate and racism (Confederate General Albert Pike, reportedly the founder of the Ku Klux Klan). Old racist statues and monuments have got to go, but do historians agree with this? Yes and no. Opponents of tearing down statues believe it will erase tangible links to history. However, as historian, Pulitzer Prize winner and Harvard Law professor Annette Gordon-Reed explains, "History will still be taught. We will know who Robert E. Lee was. Who Jefferson Davis was. Who Frederick Douglass was. Who Abraham Lincoln was. There are far more dangerous threats to history. Defunding the humanities, cutting history classes and departments. Those are the real threats to history."
When discussing whether removing prominent, public Confederate statues would dishonor the memory of those who died fighting for their beliefs, Gordon-Reed noted that "The United States was far from perfect, but the values of the Confederacy, open and unrepentant white supremacy and total disregard for the humanity of Black people, to the extent they still exist, have produced tragedy and discord. There is no path to a peaceful and prosperous country without challenging and rejecting that as a basis for our society."
And that challenging and rejecting could certainly involve moving the statues elsewhere — out of the public eye and out of prominent spaces where their presence seems to be an implicit celebration of the harmful people they represent. Instead, if these statues are really meant to honor those who died fighting, Gordon-Reed suggests we move them to battlefields and cemeteries. And in their place, we can proudly display statues of heroes who fought for equal rights, who changed history for the better — and who actually deserve to be immortalized.
John Lewis: Civil Rights Icon and Long-time Congressman
Unfortunately, the U.S. recently lost an incredible person: Representative John Lewis. Not only was he a (17-term) Congressman, but Lewis was also a civil rights freedom fighter alongside Martin Luther King Jr. Bursting into the Civil Rights Movement, Lewis devoted his life to securing and protecting fundamental human freedoms.
Whenever he made a speech, all eyes were on him, and anyone listening to his truth got chills. Remember the sit-ins and bus boycotts? He helped strategize and plan them out. The 1963 March on Washington? He was the youngest speaker there, and he had a bracing and compelling way with words, being totally unafraid to demand the rights he knew people deserved.
Growing up, I remember learning about how tragic yet significant "Bloody Sunday" was. When I found out Lewis led the protest across the Edmund Pettus Bridge and was also in the thick of Bloody Sunday, I gained even more respect for him. No matter how many times Lewis was knocked down, beaten or arrested, he returned to the chaos that nearly killed him when others would've given up. A statue of Lewis would make an excellent replacement for those outdated, racist memorials because he represented the complete opposite of them: unity, peace and justice.
Fred Korematsu: Japanese-American Internment Camp Survivor and Long-time Fighter
In 1942, Fred Korematsu was arrested for defying a government order — not just any order, but President Franklin D. Roosevelt's inhumane executive order to forcefully remove more than 100,000 people of Japanese descent from their homes and send them to internment camps. Knowing that the outrageous order was based on racial prejudice, Korematsu rebelled, refusing to follow the rules.
Was his fight easy? No. Was it worth it? Absolutely. Korematsu was convicted and imprisoned at an internment camp for three awful years, with his unfair sentence upheld in the landmark Supreme Court case of Korematsu v. United States. (Boo!) On top of that, Japanese groups viewed him as a troublemaker because they focused on Korematsu breaking the law and going against the government. It seemed like this fighter couldn't catch a break. For more than 40 years, he worked to overturn his conviction, which resulted in the government apologizing for internment and giving reparations to detainees — amends that were long overdue.
Just like Korematsu, I'm 100% for speaking up and taking action when something is wrong, even when your family and community don't support you. The pressure was intense, but Korematsu wanted to be treated with respect like everyone else. When ordinary people do extraordinary things, it can lead to progress and historical legal changes. Korematsu went through hell and his painful battle for justice took a long time, but he didn't give up — and that's often how history is made, how things finally change for the better. Although Korematsu has an honorary institute in his name, he is more than worthy of his own prominent statue or monument.
Malala Yousafzai: Influential Queen for Female Education Despite the Deadly Risks
In some circles, millennials have gotten a bad rap. "Rude," "sensitive" and "entitled" are just a few words people use to describe them. However, that couldn't be further from the truth. Many millennials want to make the world a better place — and one is using her personal tragedy to fuel her quest of doing just that. This well-known millennial is a major supporter of education and social equality. Her name is Malala Yousafzai.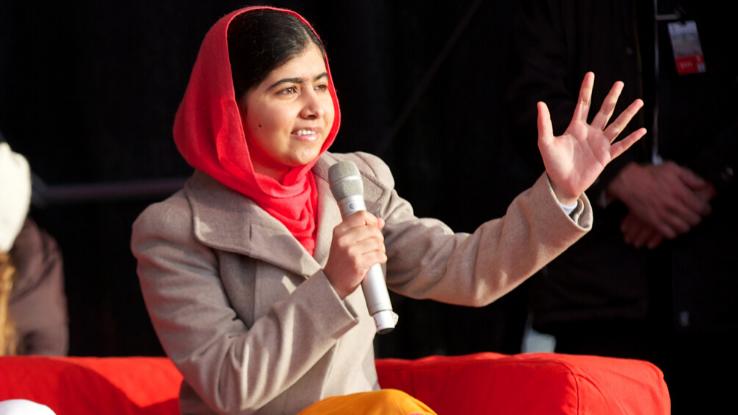 Her story isn't pretty, and it goes beyond the Taliban shooting her in Pakistan after she spoke out about girls' right to an education. It's also a story of triumph, of fighting for survival but also for what she knew was right. Yousafzai is a brave hero who continually risked her life to fight for girls' education, and she's not afraid to put her safety on the line to allow girls to attend school. Refusing to quit despite the challenges she faced is definitely something we can all admire.
Even today, this courageous icon's work has no boundaries, and she continues to engage in the international movement for women's rights. In the words of Yousafzai, "One child, one teacher, one book, one pen can change the world." That's the kind of spirit and sacrifice that deserve to be commemorated. Let's celebrate her heroic efforts with a public statue or installation as we join the fight and cheer for her to keep going.
Mae Jemison: From Space-loving Girl to the First Black Woman to Journey to the Stars
Meet Mae Jemison, the daring woman with more than one historic first. She was the first Black woman admitted into NASA's astronaut program, and she was also the first Black woman to blast off into space with six other rocketeers, serving as a mission specialist on the Space Shuttle Endeavour. Although Jemison has since closed her chapter with NASA, she's far from done with space exploration. If you've ever wished for human interstellar travel (like I have), you'll be glad to know Jemison is working tirelessly to make it a reality. As a fan of Jemison, I know she'll deliver.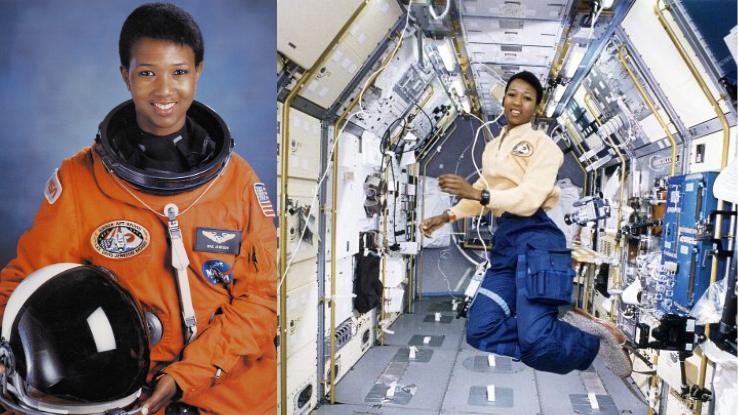 It would be great for more scientists and mathematicians to be recognized — particularly women in those fields, but especially women of color in those fields. The science community has done a lousy job of acknowledging African-American women and their important contributions to space exploration. That's why Jemison continues to step in to help teach and inspire young Black girls to reach for the stars and believe that their dreams are limitless. That sounds like someone worth honoring to me.
Ida B. Wells: Investigative Journalist Who Fearlessly Spilled All the Tea
There should be more public works of art honoring Ida B. Wells. First of all, she wasn't afraid to expose everything throughout her writing career — which didn't exactly involve working on a typical gossip column. She wrote detailed reports of riots and lynchings across the U.S. and made people aware of these tragedies through her newspaper business, sparking an anti-lynching campaign and action for reform. At age 59, she published an exposé about innocent prisoners who were being tortured. In response, officials freed the prisoners. That's a huge win.
Still, Wells was no stranger to challenges. A white mob destroyed and burned down her company, threatening her life if she continued telling the truth. Of course, she didn't listen. Instead she said, "Who's next?" On top of being an incredibly adept journalist, Wells was an educator, a civil rights activist and a founder of the highly respected National Association for the Advancement of Colored People (NAACP). What couldn't this woman do?
So far, Wells has a street named after her. But her impressive contributions to the country, to transparency in journalism and to the fight for equality are deserving of much more honor, and Wells herself deserves a statue or monument — or both. In the weeks following George Floyd's murder, protestors occupied the area in front of Tennessee's Capitol building and renamed the space — which formerly held a now-toppled statue of Edward Carmack, one of the mob members who destroyed Wells' newspaper office — "Ida B. Wells Plaza." It's time to make that renaming official.