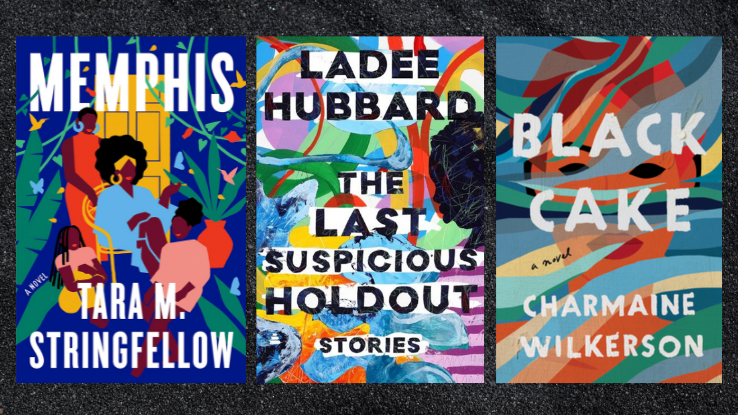 Black authors have continuously paved the way for advancements in literature. Storytelling traditions in cultures worldwide have been shaped by Black perspectives, and the writers on this list, compiled by Goodreads, are keeping those traditions alive. These must-read new books will make you think and feel, and they'll open you up to new stories and perspectives you won't soon forget.
Yonder by Jabari Asim — January 11, 2022
What lies beyond, and how do we get there? These curiosities lie at the center of Jabari Asim's new historical fiction novel, Yonder. The book follows a cast of enslaved characters, referred to as The Stolen, who are forced to live at Placid Hall under the cruel Cannonball Greene. When Preacher Ransom sparks conversations about freedom and possibility, they ignite philosophical discussions that light the way to brand new paths as dangerous as they are ripe with potential. 
Admissions: A Memoir of Surviving Boarding School by Kendra James — January 18, 2022
Admissions professional and founding editor of Shondaland.com, Kendra James, shares a story about her experiences as a Black student at an elite school. In James' autobiographical new offering, Admissions: A Memoir of Surviving Boarding School, she grapples with trying to find a place in a predominately white environment while interrogating her own beliefs about respectability and race.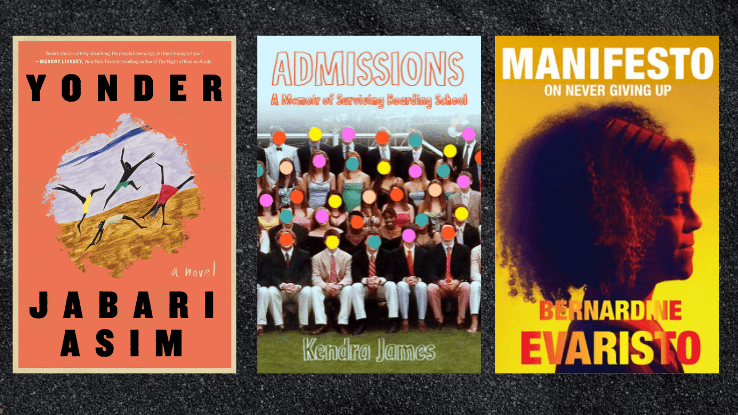 Manifesto: On Never Giving Up by Bernardine Evaristo — January 18, 2022
If you're looking for a new reason to smile, look no further than Bernardine Evaristo's first non-fiction book, Manifesto: On Never Giving Up. Evaristo's memoir gives us a glimpse into her upbringing in a large family with a Nigerian father and white mother, along with providing practical advice for creatives. Evaristo's humor truly shines in this beautifully written and spirited book that The Guardian calls "a rallying cry."
South to America: A Journey Below the Mason-Dixon to Understand the Soul of a Nation by Imani Perry — January 25, 2022
Imani Perry's South to America: A Journey Below the Mason-Dixon to Understand the Soul of a Nation takes readers on a journey through the American South, a place she argues "is the nation's heartland for better and worse." Her intimate understanding of the South as an Alabama native and her passion for honoring Black cultural impacts shines in this deeply moving and honest portrait of "the soul of America." 
Goliath by Tochi Onyebuchi — January 25, 2022
Set in the not-so-distant future, Goliath presents us with an abandoned Earth, deserted by those who destroyed it. Tochi Onyebuchi masterfully weaves together the stories of those who left and the people they left behind in this poetic and engaging sci-fi narrative. 
Black Cake by Charmaine Wilkerson — February 1, 2022
Two siblings with a strained relationship are brought together after their mother's death in Charmaine Wilkerson's debut novel, Black Cake. As they unravel a web of family secrets and mystery, Byron and Benny uncover new truths that change the course of their lives.
The Violin Conspiracy by Brendan Slocumb — February 1, 2022
The Violin Conspiracy, written by musician and educator Brendan Slocumb, follows Ray McMillian as he pursues a career as a classical musician. Ray is a Black violinist who has fought against naysayers and a racist industry and finally started to approach the pinnacle of his career. He's primed to compete in a prestigious competition when a legal fight over a family heirloom threatens to destroy it all.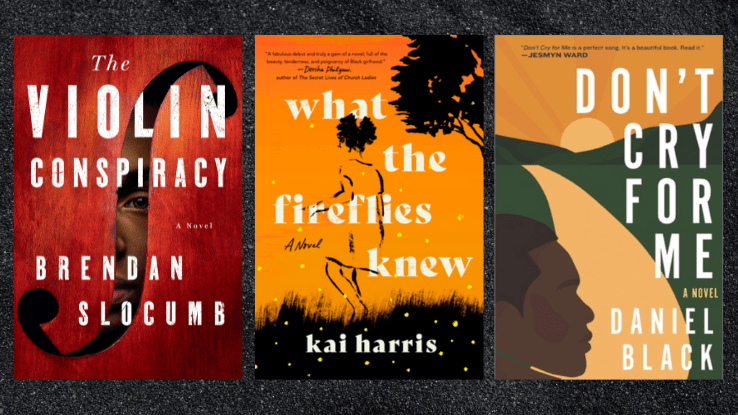 What the Fireflies Knew by Kai Harris — February 1, 2022  
What the Fireflies Knew is a story about grief, growth and girlhood told from the perspective of KB, an adolescent trying to put the pieces together after the tragic loss of her father. She and her sister are sent to live with their grandfather, and KB is left to discover herself and reshape her understanding of the world while navigating a new place and even newer feelings.
Don't Cry for Me by Daniel Black — February 1, 2022
If you knew you only had a little time left, what would you say — and to whom? In Daniel Black's Don't Cry for Me, Jacob, who is gravely ill, internally battles with these questions and decides to write letters to his estranged son, Issac. Jacob desperately longs to share hidden truths with Issac. But is it too late?
Memphis by Tara M. Stringfellow — Expected March 3, 2022 
Tara M. Stringfellow describes her latest book, Memphis, as "the Black fairy tale she always wanted to read." Memphis tells the story of visual artist Joan through multiple perspectives over the course of 70 years. This book explores themes of heritage, history and healing and is sure to be a great addition to your reading list. 
Like a Sister by Kellye Garrett — March 8, 2022
Kellye Garrett's Like a Sister presents an all-too-familiar scenario in which a Black woman, reality star Desiree Pierce, goes missing and no one seems to care. Well, except for her half-sister, who's determined to uncover the truth and get justice. 
The Last Suspicious Holdout: Stories by Ladee Hubbard — March 8, 2022 
The Last Suspicious Holdout: Stories is the much-anticipated new collection of tales from celebrated author Ladee Hubbard. In The Last Suspicious Holdout, Hubbard tells the story of Black families in a suburban neighborhood over two decades. Each story contributes to a larger mosaic that captures the nuance, humor and at times heartbreaking realities of this fictional community.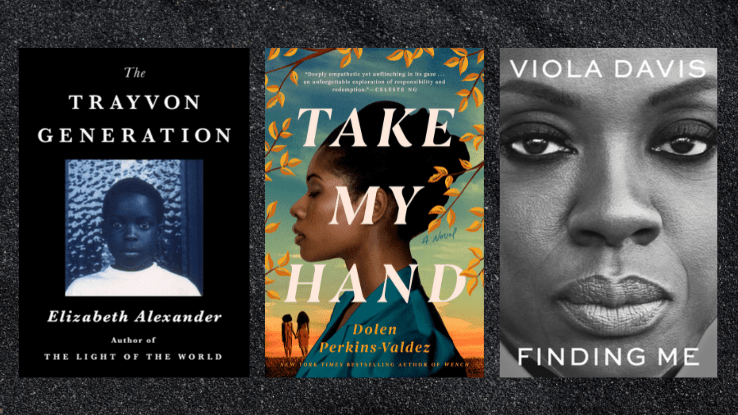 The Trayvon Generation by Elizabeth Alexander — April 5, 2022
New York Times bestselling author Elizabeth Alexander's most recent offering is undoubtedly a must-read. "Named one of TIME magazine's Most Anticipated Titles of 2022" according to Goodreads, The Trayvon Generation began as an essay in The New York Times and expanded into a work of art that centers the reality of young Black Americans navigating the world today. 
Take My Hand by Dolen Perkins-Valdez — April 12, 2022  
Dolen Perkins-Valdez's Take My Hand is a story inspired by true events that follows Civil Townsend's long career as a health practitioner. Civil longs to make a difference as a nurse but is forever changed when she discovers the realities of reproductive health for young Black people in Alabama. 
Finding Me: A Memoir by Viola Davis — April 26, 2022 
Known for flawless portrayals of fictional characters, powerhouse actress Viola Davis is switching gears with Finding Me: A Memoir. Davis describes her book as a story about "a little girl named Viola who ran from her past until she made a life-changing decision to stop running forever."