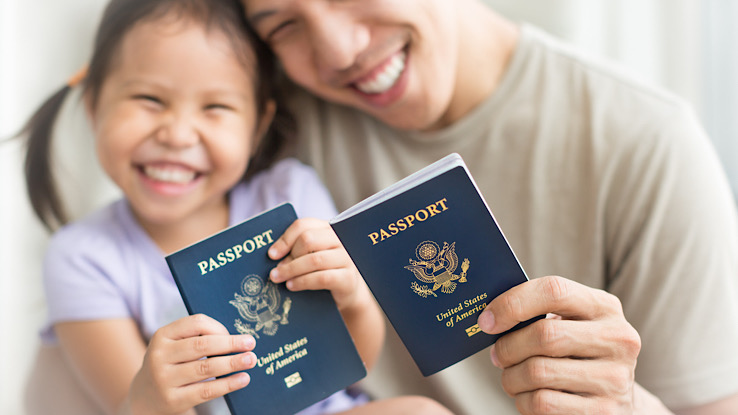 When planning your dream vacation out of the country, the last thing you want is to realize that your passport is expired. Renewing a passport, whether it is valid or expired, is a straightforward process. Now you might be wondering: how do I renew my expired passport? This article will explain the passport renewal process and give you a step-by-step guide on how to renew your passport.
Passport Renewal Process
You need to answer five questions to know whether you can renew your passport by mail. If you answer "no" to ANY of these five questions, you must apply for a new passport in person.
Here are the five questions to ask yourself:
Do you have your passport in your possession to submit with your application?
Was your passport issued when you were 16 or older?
Is your passport undamaged other than normal wear and tear?
Was your passport issued within the last 15 years?
Was your passport issued with your current name? Or can you document your name change?
If you answered yes to all questions, then you can renew your passport by mail, even if it is expired.
Step on How to Renew Expired Passport
Fill out your application: Form DS-82
Include your most recent U.S. passport with your application
If applicable, include name change documents

Marriage certificate
Divorce Decree
Court-ordered name change document

Staple ONE photo to the application. Make sure the photo complies with all requirements
Include fees in the form of a personal check or money order:

Passport book: $130, Passport card: $30, Passport book and card: $160
Payable to "U.S. Department of State"
Print full name and date of birth on the front of the check or money order

Mail the completed application, photo, and fees via USPS

The address depends on the state you reside in

Track your application status online
Companies That Help With Expired Passport Renewal
Some companies advertise that they can help you renew your passport more quickly. However, these are not government websites, and they cannot get your passport faster than if you apply in person at a passport agency. These companies can charge additional fees that are not necessary.
Additionally, the U.S. Department of State cannot intervene or resolve applicant disputes with courier companies. Renewing an expired passport is easy, so you do not need to use a courier company, which can cause much more trouble than they are worth.
Common Concerns And Questions
If you need to get your passport quickly, check the requirements to see if you can renew it at a passport agency.
It is possible to use one envelope to send multiple passport renewal applications if members of your household also need to renew. You can pay all fees with one check or money order.
You cannot get a passport if you are behind in child support payments totaling $2500 or more.
When you get a new passport, your passport number will differ from your old one. Make sure to update this number in your DHS Trusted Traveler account.