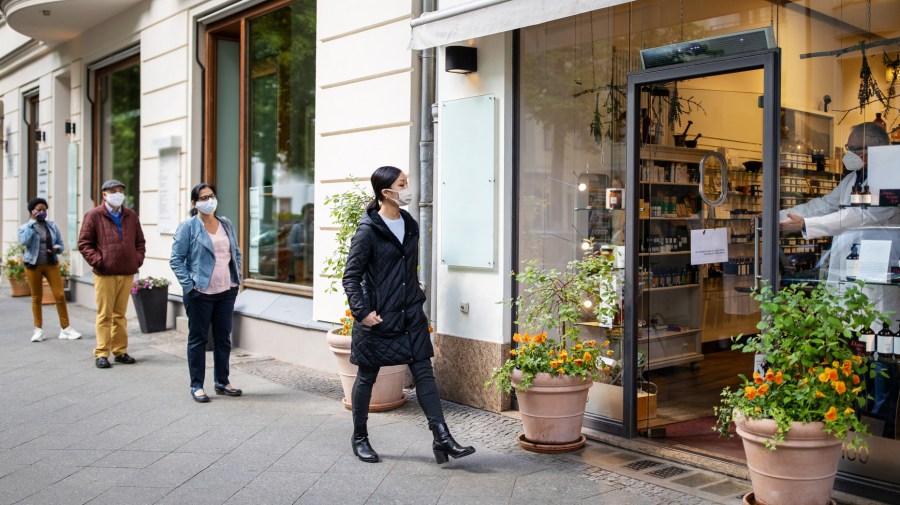 It's not your imagination- public safety recommendations are changing constantly, and it can be hard to keep up. This is the new normal— as case counts continue to move through surges and lulls, mitigation strategies both at the policy level and individual level will also continue to fluctuate and respond to changing levels of threat. The CDC has released a county-specific case tracker along with public safety recommendations based on local case counts.
Experts have largely dismissed the idea of an "end" date for the pandemic. Some are discussing the transition from pandemic to endemic, meaning that the virus is present in our lives in a predictable way. Others are arguing that Covid will never become endemic and will always be an epidemic— meaning that variants will continue to emerge in unpredictable ways and case counts will change rapidly as a result.
As Symptomfind notes, containing spread, through public safety measures and global vaccination efforts, is key to limiting the number of variants that pop up.This means we still need to do our part in mitigating the spread of the virus. Yes, it's fatiguing, but it remains critically important to continue to follow the ever-changing public safety guidelines. Something to keep in the back of your mind if you can't remember the guidelines for a certain space: staying on the side of caution can only help.
CDC Guidelines to Follow If You're Fully Vaccinated
The Centers for Disease Control and Prevention (CDC) has continued to update their guidelines for what is considered "fully vaccinated" and "up to date", and this resource can help you determine if you've received all of the doses you need to be as protected as possible. "Fully vaccinated" means you've received both doses of a two-dose vaccine or one dose of a single vaccine — and that it's been at least two weeks since receiving your final dose in order to give your body enough time to build up immunity. "Up to date" is a bit trickier, and will depend on your age group and certain immune conditions you may have, but as a general rule, being up to date means that you've also received all recommended booster shots.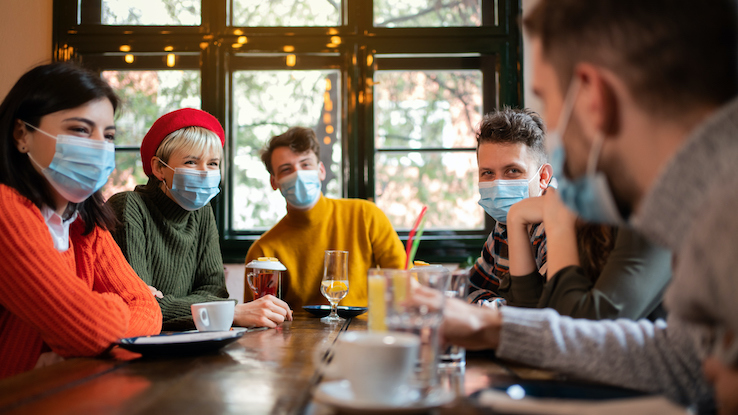 So, what is the latest from the CDC? Most recommendations now hinge on local case counts. For counties where cases are low, individuals and households should:
Stay up to date with COVID-19 vaccines and boosters
Maintain improved ventilation throughout indoor spaces when possible
Follow CDC recommendations for isolation and quarantine, including getting tested if you are exposed to COVID-19 or have symptoms of COVID-19
If you are immunocompromised or high risk for severe disease

Have a plan for rapid testing if needed (e.g., having home tests or access to testing)
Talk to your healthcare provider about whether you are a candidate for treatments like oral antivirals, PrEP, and monoclonal antibodies
If you're somewhere where case counts are medium, additional measures are suggested for people who are high risk or live with someone who is high risk:
If you are immunocompromised or high risk for severe disease

Talk to your healthcare provider about whether you need to wear a mask and take other precautions (e.g., testing)
Have a plan for rapid testing if needed (e.g., having home tests or access to testing)
Talk to your healthcare provider about whether you are a candidate for treatments like oral antivirals, PrEP, and monoclonal antibodies

If you have household or social contact with someone at high risk for severe disease

consider self-testing to detect infection before contact
consider wearing a mask when indoors with them
And in a county where case numbers are high, all individuals, regardless of vaccination status, are encouraged to mask in public places.
It's important to note that the CDC guidance doesn't override state, local, and/or tribal law, so, regardless of your vaccination status, it's essential that you comply with your area's guidelines. Moreover, businesses and offices may still enforce certain safety practices, such as mask-wearing.
You will still need to follow health guidelines at your workplace and local businesses.
If you travel, you should still take steps to protect yourself and others. You will still be required to wear a mask on planes, buses, trains, and other forms of public transportation traveling into, within, or out of the United States, and in U.S. transportation hubs such as airports and stations. Fully vaccinated international travelers arriving in the United States are still required to get tested within 3 days of their flight (or show documentation of recovery from COVID-19 in the past 3 months) and should still get tested 3-5 days after their trip.
You should still watch out for symptoms of COVID-19, especially if you've been around someone who is sick. If you have symptoms of COVID-19, you should get tested and stay home and away from others.
People who have a condition or are taking medications that weaken the immune system should talk to their healthcare provider to discuss their activities. They may need to keep taking all precautions to prevent COVID-19.
The Many Ways You Can Wear a Mask Wrong
Despite only recommending masking at high levels of community cases, the CDC notes that "at all levels, people can wear a mask based on personal preference, informed by personal level of risk." Even if you're fully vaccinated, or you've never been infected with COVID-19, you may want to mask, especially in higher risk settings. Protecting yourself from the Omicron variant, which is currently the dominant variant and is causing breakthrough infections at far higher rates than past variants, requires that you pay extra attention to the type of mask you're wearing and how you're wearing it.
While cloth masks were effective against earlier versions of the virus, the multiple Omicron variants are far more contagious, and high filtration respirators (such as N95s and KN95s) are recommended. These types of masks contain an electrostatic charge that do more than just create a physical barrier between you and potential droplets — they actually pull in and trap virus particles to keep you from breathing them in. Surgical and paper masks work similarly, but lack an effective seal. If a paper mask is your only option, the best practice would be to layer it underneath a well-fitted cloth mask, so that you get both filtration and seal.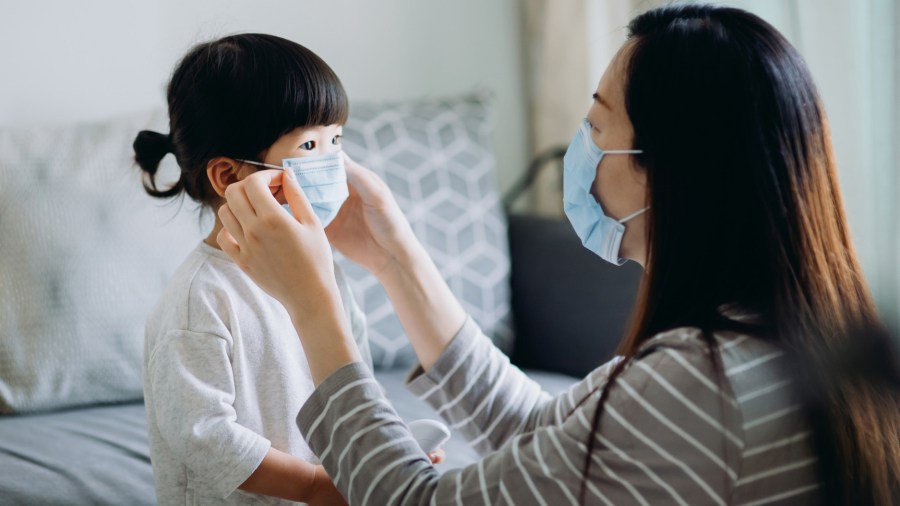 While those things likely seem obvious to most of us by now, there are some less obvious ways to incorrectly navigate mask-wearing. For example, you should wash your hands before (and after) putting on or taking off your mask; additionally, you shouldn't touch your mask while it's on. Ideally, you should wash your mask after every use, and if it gets damp you should replace it. Another widespread faux pas that folks are making? Don't put the covering on your neck or forehead while it's not in use.
Finally, remember that the main point of wearing a mask isn't protecting yourself, but stopping yourself from accidentally spreading the novel coronavirus to others, especially since many folks are asymptomatic carriers. Just because it doesn't get you sick doesn't mean it couldn't be potentially lethal to an older person or someone with a compromised immune system. In fact, even healthy young people have died from the virus, so don't make assumptions.
Remember That the World Has Changed
The most important thing you can do? Simply remember that despite any "pandemic fatigue" you're facing, the public health crisis isn't over yet. There may not be anyone to hold you accountable if you break safety guidelines (other than strangers giving you the side-eye, of course), but you should still follow said guidelines — and, most importantly, respect others' boundaries.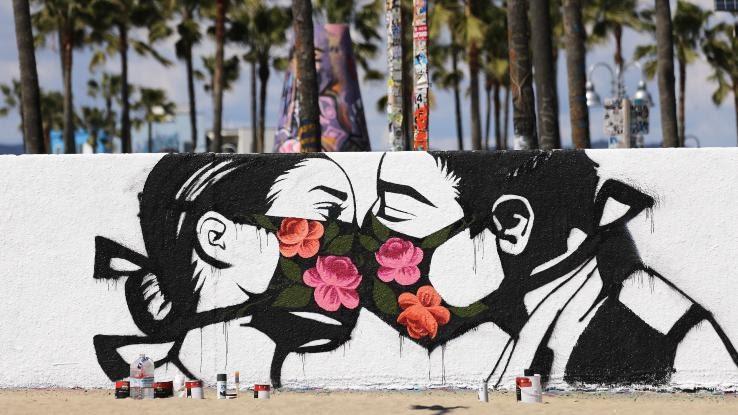 For instance, a meal at a restaurant may seem like a return to normalcy, but you shouldn't forget to wash your hands before eating. Above all, always give people space — even in narrow aisles, and even when it might inconvenience you for a few minutes. Continue to "mask up" in public spaces, even if these spaces don't seem particularly crowded. The WHO's frequently updated mask guidelines will hopefully slow the spread of further variants, along with continued global vaccination efforts. Until then, we must remain vigilant, compassionate, and informed.