Royal families have accumulated wealth for centuries. In addition to influence, power, and control, they've gathered real estate, cash, jewels, businesses, natural resources and enormous income flows.
Here's a ranking of the wealthiest monarchies in the world and their richest individual monarchs — from the poorest (so poor!) to the richest. There are a lot more royal families than you might realize, and the wealthiest are not the ones you hear about every day. Some of these individual monarchs are wealthier than other entire royal families!
Duchess of Cambridge — United Kingdom — $10 Million
You might be seeing the British royal family on this list a lot earlier than you'd expect. But who are the wealthiest royals in Britain? First up is the Duchess of Cambridge, formerly Kate Middleton.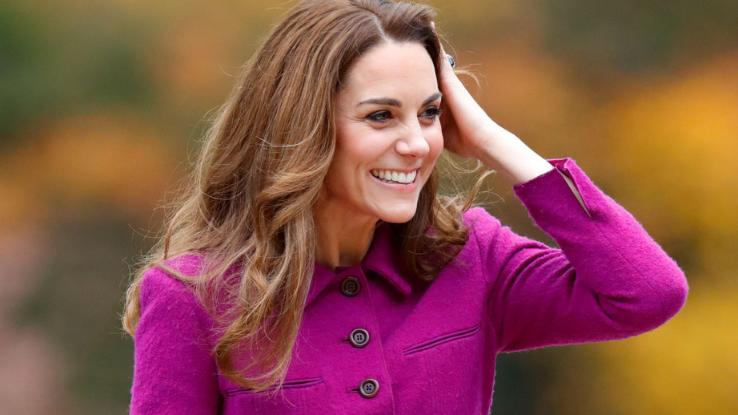 The duchess has cash assets of approximately $10 million. Most of that is said to have been gleaned from her parents' online party supplies business, Party Pieces, before Kate married Prince William. However, the Duchess hasn't had to touch much of her pre-William cash. Since joining the royal family, her living costs have been covered by her father-in-law's private estate.
Prince Philip — United Kingdom — $30 Million
It pays to be married to the queen! Queen Elizabeth II's husband is Prince Philip, Duke of Edinburgh. Even before he was Mr. Queen, he was born Prince Philip of Greece and Denmark.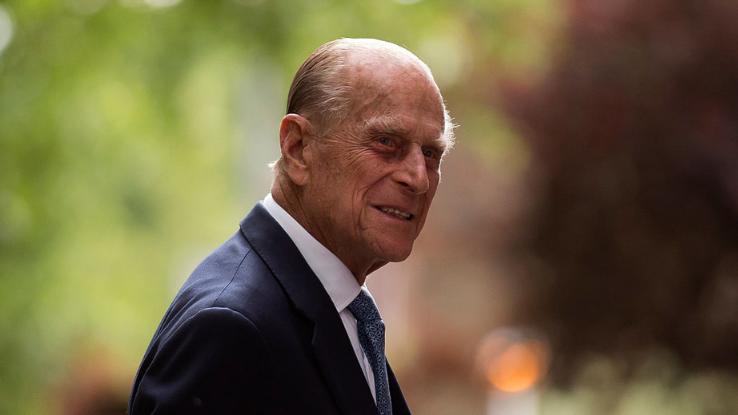 Until retiring from active royal duties in 2017, the Duke received $500,000 annually from the Sovereign Grant. He also receives income from his wife's Duchy of Lancaster, an estate established in 1399. The duchy is a cluster of properties, land and assets that generate private income for the Queen and her husband. The Duke has also built a significant art collection.
King Harald — Norway — $30 Million
The next richest royal on the list is Harald V, King of Norway, of the House of Schleswig-Holstein-Sonderburg-Glucksburg. Harald V took the throne when his father, Olav V, died in January 1991. He'd previously represented Norway in three Olympic games in sailing — a rich man's sport, to be sure. He married Sonja Haraldsen in 1968, who is surprisingly a commoner!
Harald V has approximately $30 million to his name. A nice number to be sure, but it brings up the very bottom of this list. Of course, it goes a lot farther when it's all tax-free.
Queen Margrethe — Denmark — $40 Million
Margrethe II of the House of Glucksburg is the Queen of Denmark, the supreme authority of the Church of Denmark and the commander-in-chief of the Danish Defense. The House of Glucksburg originated in northern Germany. Margrethe II became posed to take the throne in 1953 after a constitutional amendment. Before then, women could not ascend to Denmark's throne.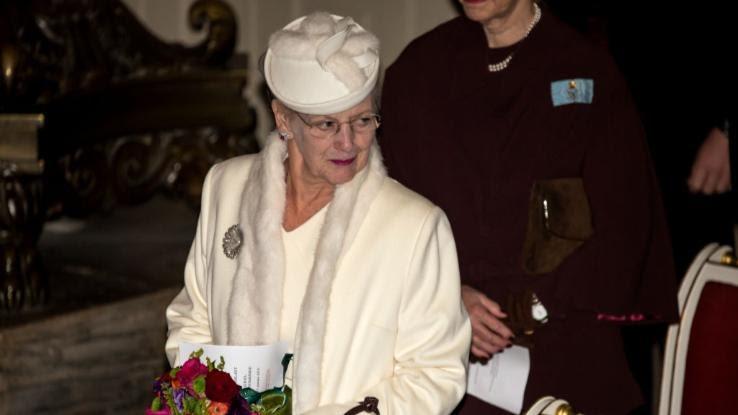 Margrethe II has been Queen since 1973, and it's paid off. She has an estimated net worth of $40 million, and the royal family receives $12.8 million annually from The Danish Civil List.
Prince William and Prince Harry — United Kingdom — $40 Million
Harry and William, two of the Queen's grandsons, are worth $40 million. Before you begin to worry too much about them, that's each. William and Harry shared an inheritance from the Queen Mother of about $18 million. They also received inheritances of about $13 million from their mother, Princess Diana, when they turned 30.
Like most members of the royal family, there isn't much call to spend those pools of cash day-to-day. Both Harry and William's living expenses are supported by Prince Charles' Duchy of Cornwall. Now that Harry is stepping back from royal duties, will that change?
King Carl Gustav — Sweden — $70 Million
Sweden's King Gustav VI Adolf died in September 1973. His grandson, Carl XVI Gustav took Grandpa's place on the throne. A year later, the job description changed considerably. Sweden's Instrument of Government removed the King's legislative role and position as commander-in-chief. Sweden's King was left with just ceremonial functions and the right to know what was going on.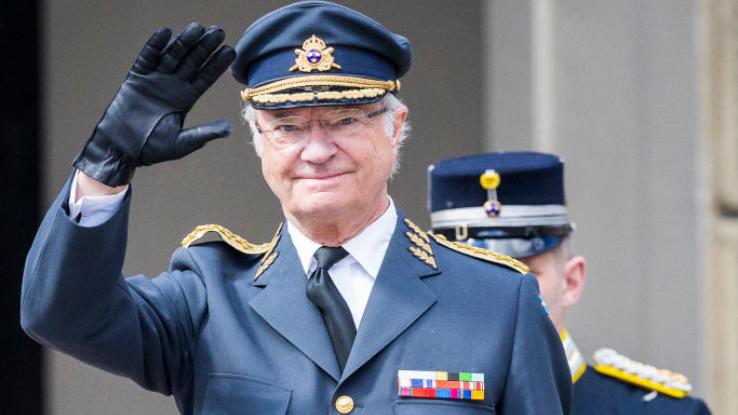 Having said that, even the shrunken job pays pretty well. Gustav has an estimated net worth of $70 million. In 2015, he received $7.6 million for his royal duties. The royal family owns the monarchy's Baltic summer home, Solliden Palace.
Prince Charles — United Kingdom — $420 Million
Charles' private estate — the Duchy of Cornwall — is made up of 53,000 hectares of land in 23 counties. The duchy was set up by Edward III in 1337, and the assets in it are passed down to the eldest surviving son and heir. (For those keeping track, that'll be William one day.) From the duchy, Charles earns an annual income of about $27 million.
Charles is obviously doing just fine in the present, but his future prospects shine even brighter. He's the eldest son of Queen Elizabeth and Prince Philip and will inherit richly upon their deaths.
Queen Elizabeth II — United Kingdom — $520 Million
Queen Elizabeth II's personal net worth is an estimated $520 million. As for income, she receives a percentage of the profits of the Crown Estate, which earned $460 million from 2016 to 2017. She also earns income from the Duchy of Lancaster, which was set up to provide a private income for the Duchess of Lancaster, the Queen.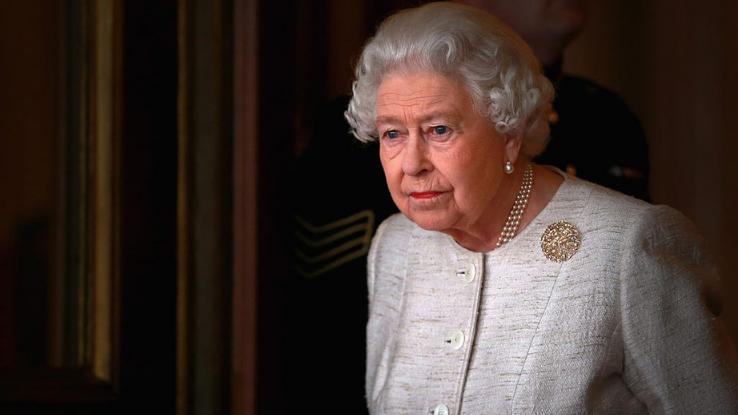 Queen Elizabeth owns Balmoral Castle, worth $140 million, and Sandringham House, worth $65 million. The jewels, by the way? Mostly not hers. The state of Britain owns them. Queen Elizabeth II is doing fine, but many are doing so much better.
The British Royal Family — $900 Million
Is this a lot earlier than you expected to see the British Royal Family on this list? The British royal family has done pretty well for themselves, obviously, but they don't come close to the top of this list.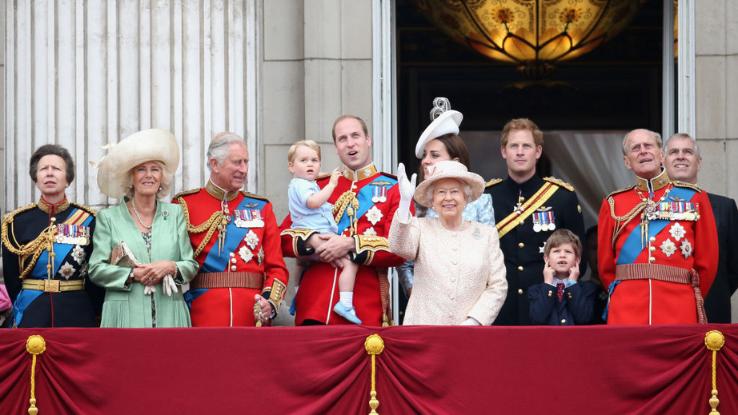 Most of the royal family's wealth is in real estate, art and investments. Income-wise, the Royal Family received $59,931,768 from the Sovereign Grant from 2016 to 2017. That's a percentage of the profits of the Crown Estate, which is actually owned by the state, not the Royal Family. The Crown Estate owns Buckingham Palace, the crown jewels, and properties valued at $14.8 billion
Prince Albert — Monaco — $1 Billion
Albert Alexandre Louis Pierre Grimaldi is the head of the princely house of Grimaldi and monarch of the Principality of Monaco. His parents were Prince Rainier III and Princess Grace. Older readers may remember Princess Grace as Grace Kelly.
Prince Albert II has assets approaching $1 billion, including land throughout Monaco and France. How much? It's been said he owns about 25% of the land he rules. A huge part of his income and wealth comes from shares in the Societe des Bains de Mer de Monaco. That's the entity that operates Monaco's casinos and entertainment venues.
Aga Khan Karim — Nizari Isma'ilism — $1 Billion
Does it surprise you that the Aga Khan is worth twice as much as the Queen of England? Aga Khan IV Karim al-Husayn Shah, also known as Prince Shah Karim Al Hussaini is the 49th Imam of Nizari Isma'ilism, a denomination of Isma'ilism within Shia Islam. The title of Aga Khan was first granted to the 46th Imam by the British in honor of his service, and it's unique in that it comes with no attached lands
Aga Khan IV is a British and Portuguese citizen as well as a racehorse owner and breeder who has ruled since July 1957. He succeeded his grandfather Sir Sultan Muhammad Shah Aga Khan III. The Aga Khan are direct lineal descendants of the prophet Muhammad.
Sheikh Tamim bin Hamad Al Thani — Qatar — $2.1 Billion
The wealthiest member of Qatar's royal family is Sheikh Tamim bin Hamad Al Thani, who holds something in the order of $2.1 billion. Sheikh Tamim bin Hamad Al Thani assumed Qatar's throne when his father abdicated the position in 2013. Most of his wealth is derived from the Qatar Investment Authority.
The authority is responsible for managing Qatar's massive oil and gas reserves and revenues. In 2015, the authority announced investments of $35 billion in the United States between 2015 and 2020. Much of that was spent buying up real estate in New York City and Washington, D.C.
Grand Duke Henri — Luxembourg — $4 Billion
Hands up if you expected to see Luxembourg listed above jolly old England's royal family! Luxembourg is a landlocked country bordered by Belgium, Germany, and France. It's only 998 square miles and has a population of 613,894. It has one of the world's highest gross domestic products per capita and is one of the four official capitals of the European Union.
The House of Luxembourg-Nassau is headed by the Grand Duke of Luxembourg. The current grand duke, Henri, is worth $4 billion. He has reigned since October 2000.
Sheikh Mohammed bin Rashid — United Arab Emirates — $4 Billion
Sheikh Mohammed bin Rashid is the ruler of the emirate of Dubai. (You might hear that name again.) He's also a noted poet, though that's not likely what brought in his billions. He's an equestrian who founded the Godolphin racing stable and Darley, a breeding business active world-wide.
His major commercial projects have been Emirates Airlines, DP World and the Jumeirah Group. He oversaw the development of Dubai Internet City, Dubai Media City, the Dubai International Finance Centre, the Palm Islands and the world's tallest building, the Burj Khalifa.
Bahraini Royal Family — $4 Billion
Bahrain's ruling family, the House of Khalifa, was established in 1766. Until 2002, current King Hamad bin Isa Al Khalifa was known as Emir of Bahrain. In 2002, he declared himself King. Apparently, you can do that when you're a monarch. Where did his money come from? Oil.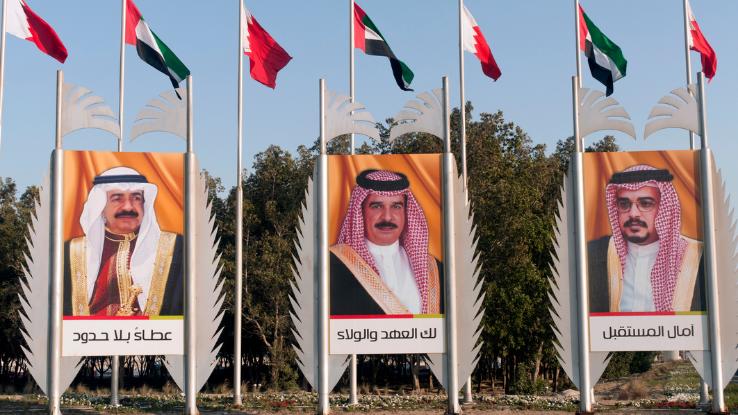 Bahrain first started producing oil in 1932. Until 1973, the royal family received one-third of Bahrain's oil revenues. Today, the royal family's assets are controlled by a private investment firm called Premier Group. Those assets are said to include real estate in the United Kingdom worth $900 million.
Prince Hans-Adam — Liechtenstein — $7.2 Billion
The reigning Prince of Liechtenstein, Hans-Adam II, is the richest monarch in Europe. His father, Prince Franz Joseph, gave Hans-Adam day-to-day governmental authority over Liechtenstein in 1984. Hans-Adam II assumed the throne on his father's death in November 1989. You can also call him Duke of Troppau and Jagerndorf or Count Rietberg.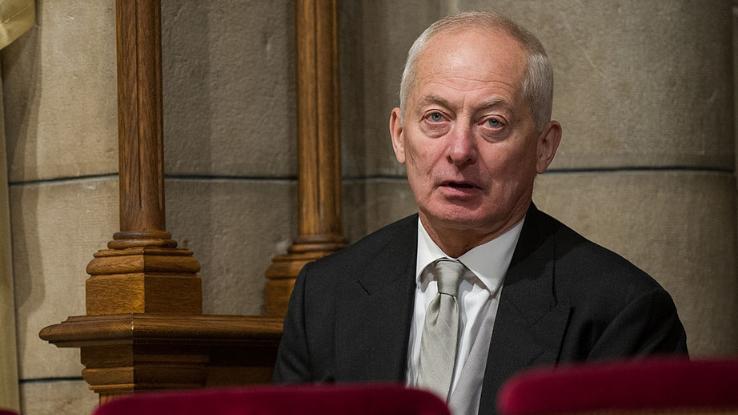 Hans-Adam II owns what is reportedly the largest private banking and asset management entity in the world, LGT Group. He holds $7.2 billion of the monarchy's $12 billion in wealth personally. Could it be because he pays no taxes?
King Mohammed — Morocco — $8.2 Billion
The current king of Morocco, Mohammed VI, assumed the throne in July 1999 after his father's death. Before becoming king, he reportedly developed a taste for fast cars and nightclubs. He holds about 40 percent of the Moroccan royal family's wealth personally and has been on Morocco's throne for 20 years.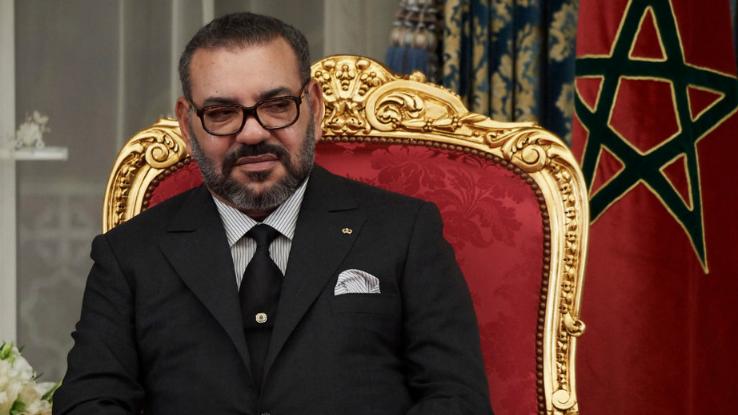 He also owns 35 percent of a private holding company called Societe Nationale d'Investissement (SNI). SNI owns over $12 billion in assets. Those assets include banks, mining companies, energy firms, sugar producers, grocers and dairy farms.
Princely House of Liechtenstein — $12 Billion
The Principality of Liechtenstein is a German-speaking state in Central Europe. You'll find it bordered by Switzerland and Austria. You have to look closely, though — it's only 62 square miles and has just 38,557 people. Liechtenstein has one of the highest gross domestic products per capita on the planet. How? Well, it was formerly known as a billionaire tax haven.
The royal family owns castles in more than one country, including the Vaduz Castle — where the sovereign lives — in Liechtenstein as well as Castle Liechtenstein, the Garden Palace and the City Palace in Austria.
Sheikh Khalifa bin Zayed — United Arab Emirates — $15 Billion
Sheikh Khalifa bin Zayed is the emir of Abu Dhabi, the wealthiest emirate in the United Arab Emirates. He has an estimated net worth of $15 billion. Most of his personal fortune comes from the emirate's oil reserves. It makes sense, perhaps, that he is chairman of the Supreme Petroleum Council.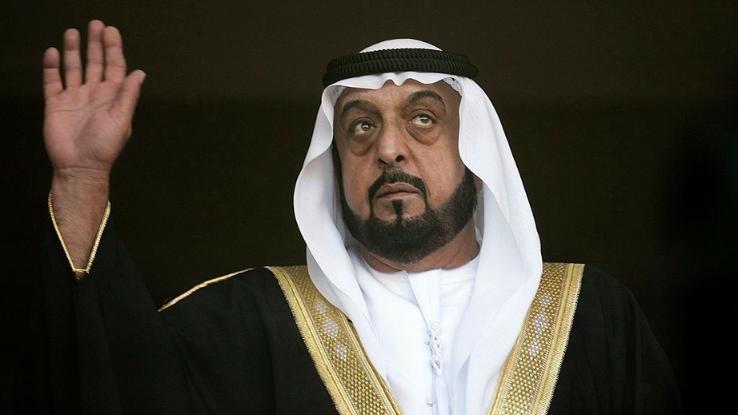 Sheikh Khalifa bin Zayed is chairman of the Abu Dhabi Investment Authority, the entity that manages the accumulated cash profits generated by Abu Dhabi —something in the order of $828,000,000,000.
King Salman bin Abdulaziz Al Saud — Saudi Arabia — $18 Billion
Salman bin Abdulaziz Al Saud is the king and prime minister of Saudi Arabia as well as Custodian of the Two Holy Mosques. He has been married twice, and as of 2017, he has fathered 13 children. He was formerly Saudi Arabia's minister of defense.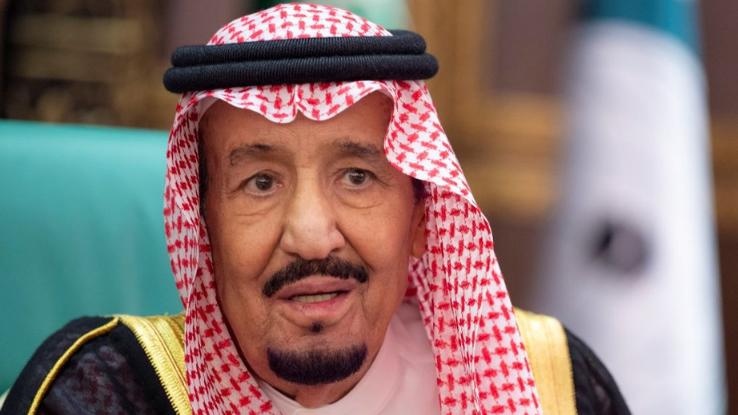 What is publicly known of the king's personal wealth is that it is derived from oil reserves and investments. Even more interesting is what is unknown about his personal business interests, and that's a lot.
Dubaian Royal Family — $19 Billion
Since 1833, the House of Maktoum has ruled Dubai. Collectively, the House of Maktoum has accumulated wealth of an estimated $19 billion. As mentioned earlier, the head of the dynasty and wealthiest member of the family is Sheikh Mohammed bin Rashid Al Maktoum.
He has been ruler since 2006 and serves as vice-president and prime minister of the United Arab Emirates. Mohammed bin Rashid Al Maktoum also established a $10 billion educational fund to boost research and knowledge in the Middle East.
Moroccan Royal Family — $20 Billion
Morocco may be a surprise "middle class" entry in this list, but it probably shouldn't be. Morocco is the fifth largest economy in Africa by gross domestic product, and the royal family has been in power since 1631, giving them plenty of time to accrue wealth.
It was Mulay Al-Rashid who created a unified Morocco against the opposition of scattered local tribes in the mid-1600s. The royal family, consisting of 19 core members, is said to be worth $20 billion, though a huge chunk of that is in the hands of the king alone.
Sultan Hassanal Bolkiah — Brunei — $28 Billion
Only Queen Elizabeth II of Britain has reigned longer than the Sultan of Brunei, Hassanal Bolkiah, and only one individual monarch is wealthier than the Sultan. Of the Brunei monarchy's $30 billion in wealth, $28 billion is in the hands of Hassanal Bolkiah personally.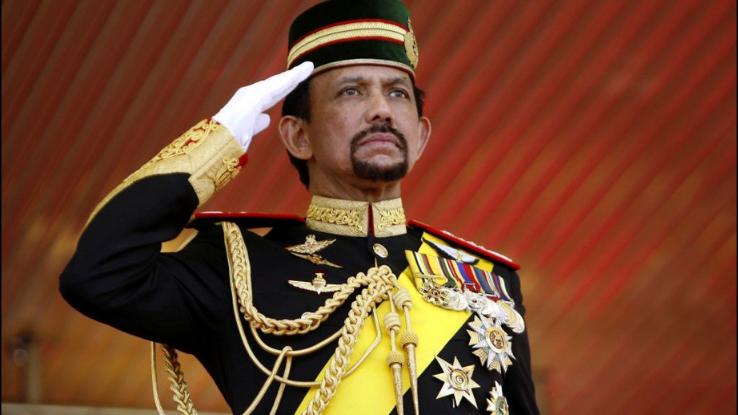 As hard as it is to imagine, Hassanal Bolkiah was a much wealthier monarch in the past — the wealthiest man in the world, in fact. His wealth is generated through the exports of oil and natural gas, and at one point, he was worth an estimated $40 billion.
Brunei — $30 Billion
Speaking of Brunei, the royal family is the House of Bolkiah, made of up the descendants of the first sultan, Sultan Muhammad Shah. Brunei gained independence from Britain in 1984, when the current Sultan, Hassanal Bolkiah, assumed absolute power. The sultan's full title is His Majesty The Sultan and Yang Di-Pertuan of Brunei Darussalam.
Can you find Brunei on a map? It's located on the north coast of the island of Borneo in Southeast Asia. In 2018, it had a population of 428,963. The royal family, which has roots back to the 14th century, is worth $30 billion.
King Maha Vajiralongkorn — Thailand — $43 Billion
Two-thirds of Thailand's royal wealth lies in the hands of King Maha Vajiralongkorn. His full royal title is Phrabat Somdet Phra Vajira Klao Chao Yu Hua. Vajiralongkorn took the throne following the death of his father, King Bhumibol Adulyadej. Maha Vajiralongkorn is also referred to as Rama X, being the tenth monarch of the Chakri dynasty.
The combined wealth of Thailand's royal family falls below that of other monarchies listed here. Vajiralongkorn can find solace from the fact that he is reported to be the world's wealthiest individual monarch. He has $43 billion to take comfort in.
Chakri Dynasty — Thailand — $60 Billion
The royal family of Thailand's immense wealth comes from the country's Crown Property Bureau. The bureau manages the properties owned by the Kingdom of Thailand and was at one time supervised by the Finance Ministry. Current King Maha Vajiralongkorn changed that in 2017.
The changes placed the kingdom's 6,560 hectares of land, 40,000 leases and shares in banks and cemetery companies under the king's personal ownership. The combined wealth of the Kingdom of Thailand pales in comparison to the monarchies to come, but Vajiralongkorn likely isn't personally disappointed.
Abu Dhabi Royal Family — $150 Billion
The United Arab Emirates consists of seven emirates, including Dubai, with six royal families. The Al Nahyan branch of the House of Al Falahi is the ruling family of Abu Dhabi. Since 2004, the ruler of Abu Dhabi (and president of the UAE) has been Emir Sheikh Khalifa bin Zayed Al Nahyan. His family is said to be collectively worth $150 billion.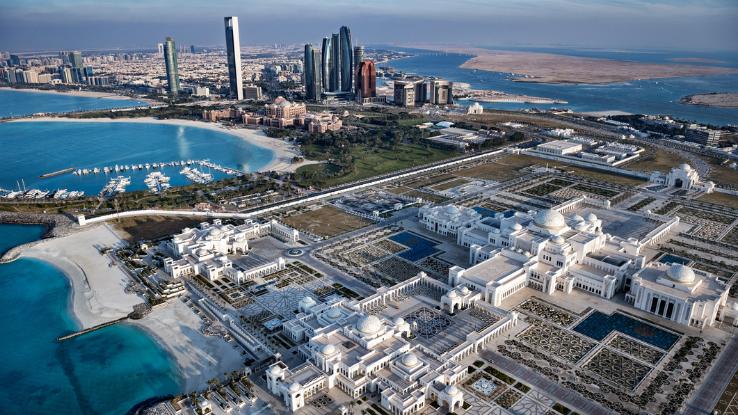 The family isn't without financial controversy. The so-called Panama Papers released in April 2016 showed that Sheikh Khalifa bin Zayed Al Nahyan owned $1.7 billion in luxury properties in London through multiple shell companies.
Qatari Royal Family — $350 Billion
Now we're talking real money. The royal family of Qatar, the House of Al Thani, is worth $335 billion. It can trace its roots back to the original confederation of scattered tribes, including the Banu Tamim, in what is now Qatar. There are some 6,000 members in total.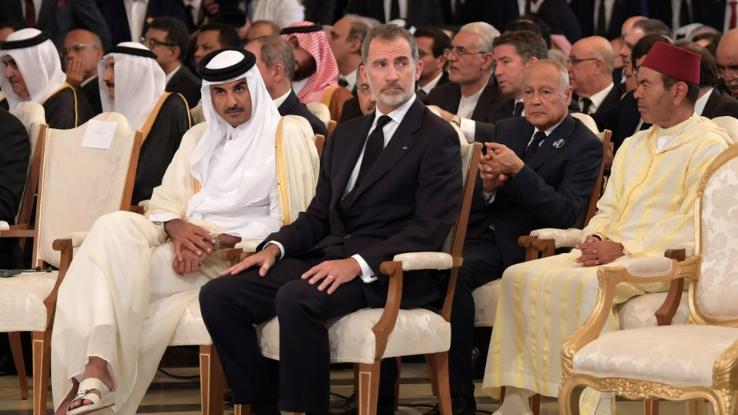 There have been nine Al Thani sheikhs dating back to when the country gained its independence from the British in 1971. However, Al Thani rulers in Qatar go back even further to 1850.
Kuwaiti Royal Family — $360 Billion
The Al-Sabah family dynasty has ruled Kuwait since 1752. Succession is limited to descendants of Kuwait's seventh ruler, Mubarak Al-Sabah. Kuwait's current emir is Sabah IV Ahmad Al-Jaber Al-Sabah, who has ruled since January 2006. In 1991, Time calculated the royal family was worth $90 billion based primarily on investments in the American stock market.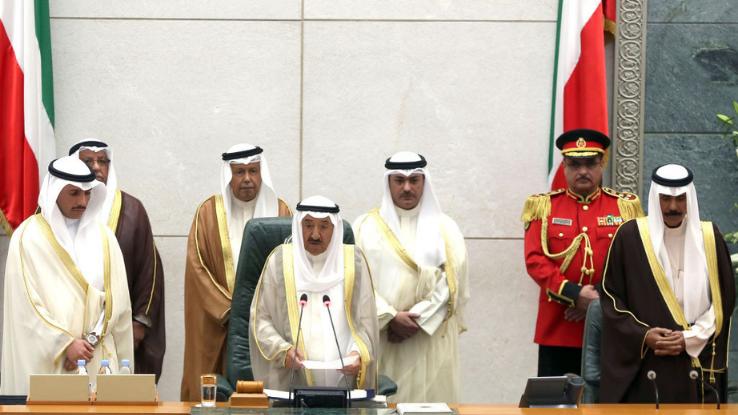 Experts conservatively estimate that the Kuwaiti royal family's holdings have not doubled or tripled but quadrupled since then, reaching something in the order of $360 billion. Impossible as it seems, the family is not, however, the wealthiest royal family on the planet.
Saudi Arabia — $1.7 Trillion
Saudi Arabia's royal family, the House of Saud, is said to have approximately 15,000 members, each with some share of the family's accumulated wealth of $1.7 trillion. That's $1,700,000,000,000. They're the richest royal family on the planet.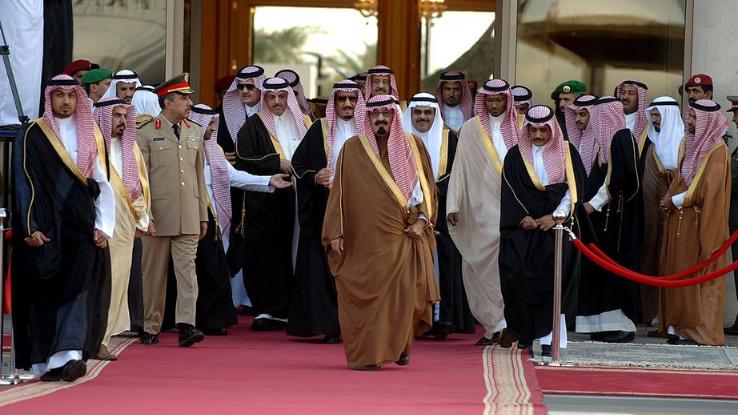 Approximately 2,000 members of the family are said to hold real power. The House of Saud has ruled since 1744, and Saudi Arabia's current king has ruled since 2015. Now that you think about it, Saudi Arabia seems like an obvious most-wealthy-royal-family, right? Makes the British monarchy and every other royal family look like mere paupers.