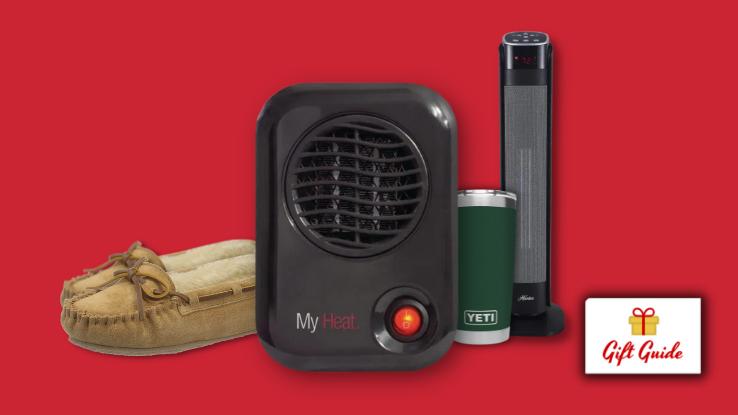 As the leaves fall off the trees and the first frosts of the year set in, it's hard to ignore the fact that winter is on its way. When the cold hits, nothing beats curling up in a cozy sweatshirt or blanket, hot cocoa in hand. But even though we'd all love to stay nice and toasty inside, that isn't necessarily practical (even during COVID-19 times, believe it or not). Sometimes, you just have to venture out. Whether you're into bundling up yourself or you're simply looking for the best keep-warm gadgets for that friend who's always cold, you'll want to take a look at our roundup of some of the coziest winter must-haves around.
Curl Up with a Cozy Blanket
Nothing beats the winter chill like a toasty comforter fresh out of the dryer. Whether you share the Eddie Bauer Reversible Sherpa-FleeceThrow Blanket with a friend or loved one or you swaddle only yourself in a cocoon of fuzzy goodness, you can never have too much blanket. Apart from the iconic plaid pattern, we love this blanket because of its soft-as-a-cloud fleece. Bonus: It's machine wash friendly.
If you're looking to up your toasty game when it comes to blankets — or skip the dryer warming step altogether — then you might want to invest in an electric blanket. When it comes to this top-notch cold fighter, we recommend the Serta Super Soft Reversible Microplush/Sherpa Heated Electric Throw Blanket. The sherpa lining makes this one incredibly cozy, and the easy-to-use controller offers five heat settings, allowing you to adjust the temp to your heart's content. Best of all, you can rest without fear, thanks to the blanket's built-in four-hour automatic shut-off.
Keeping Warm Outside Doesn't Mean Sacrificing Style
Without a doubt, workwear is trendy, and when winter comes along, incorporating that aesthetic becomes quite easy. Enter the Carhartt Beanie. Whether you're a stylish hipster in Portland, Oregon, or an outdoorsy New Englander, this comfy, casual and practical beanie can help you perfect that on-point season look.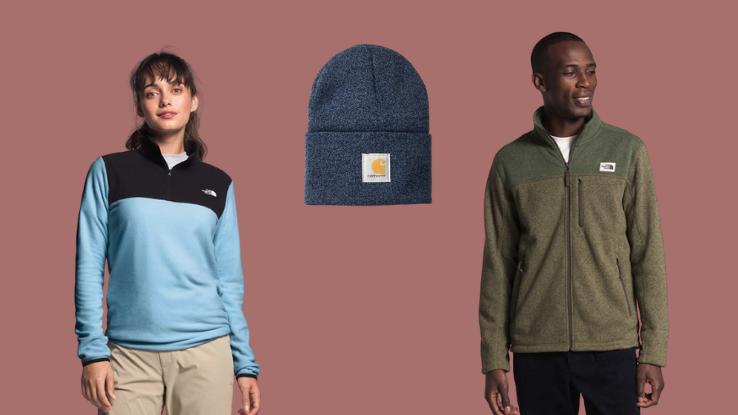 Looking to embrace winter style further? Try out something classic, like a North Face fleece. Two of our favorites include The North Face Gordon Lyons Full Zip Jacket, which has more of a traditional men's fit, and The North Face TKA Glacier Fleece Quarter Zip, which has more of a traditional women's fit. Both fleeces are insulating yet lightweight, making them a great fall jacket or winter layer. Style-wise, you can go with a splash of bold color or something more earthy. Either way, you'll feel confident and cozy all at once.
Make Sure You've Got Your Feet Covered
As a kid, your parents might have forced you to wear a hat during the winter. According to them, you lose a ton of body heat from your head. This well-intentioned advice, however, simply isn't true. According to a New York Times article, your body responds to the cold by reducing blood flow to your extremities; your body wants to protect your vital organs and, in doing so, leaves your fingers and toes more susceptible to frostbite.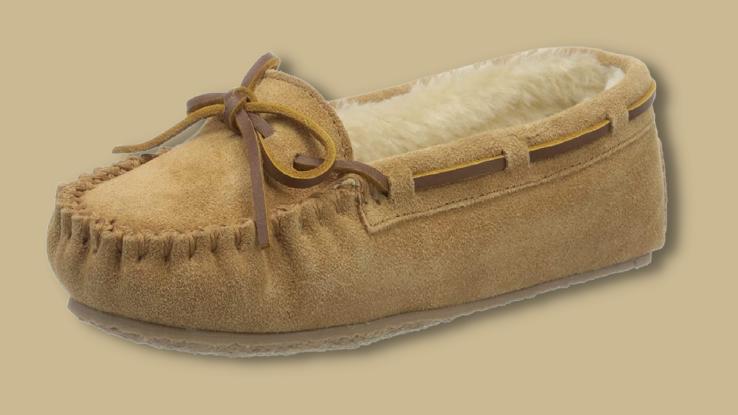 Needless to say, it's important to keep your feet and toes properly snug during the winter. For this, we have a few key recommendations, starting with cozy socks. If you're partial to shorter socks, we recommend these Loritta Vintage Style Thick Knit Wool Crew Socks, but if you prefer something to pair with your boots, try these fashionable Goodthreads Boot Socks. Staying home? Invest in a new pair of slippers from Minnetonka, a Minnesota-based shoemaker that's been known for its careful craftsmanship since 1946. Two classic styles we love include Minnetonka Pile Lined Hardsole Slipper and Minnetonka Cally Faux Fur Slipper.
Want the best of both worlds without buying both cozy socks and slippers? Well, you're in luck, because these Non-Slip Grip Socks with Cushion are perfect for lazing around at home, especially if your home has a lot of tile or hardwood flooring. Bonus: If you practice yoga, these socks are great for improving balance and stability.
Stave Off the Chill by Warming Up Those Hands
As we mentioned above, your body will work to protect your vital organs (and torso) before safeguarding your extremities from the cold. This means that investing in ways to warm your hands and fingers is just as important as grabbing some warm socks for your feet.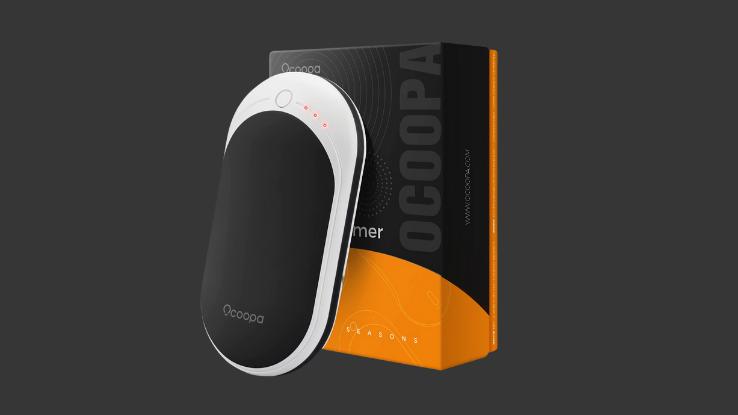 Naturally, investing in a quality pair of gloves is essential, and while there are many solid pairs out there, we recommend these Columbia Unisex Omni-Heat Touch Glove Liners. On their own, these gloves are insulating, but they can also be worn under a pair of mittens for extra protection. Best of all, the gloves feature touchscreen-compatible index finger and thumb tips, meaning you can easily access your smartphone without exposing your fingers.
Need a little extra boost? Tried-and-true HotHands Hand & Toe Warmers are a great thing to have on hand whether you're hitting the slopes or just taking a winter stroll. If you're looking for a more green option, we recommend the OCOOPA Rechargeable Pocket Hand Warmers. With more than 3,000 five-star reviews, this compact device is perfect for both staving off the winter chill and applying heat therapy to tired joints.
Treat Yourself to a Hot Beverage
"Cozy" doesn't stop at your fingers and toes. Keep your body warm and your drinks warmer this winter with the VOBAGA Coffee Mug Warmer. Trust us: This might just be the best $30 you spend this season. If you're like me, you make a cup of tea or coffee and then drink it a bit too slowly — meaning it cools off by the time you're just halfway through. This easy-to-use, coaster-like device can slow down the cooling speed of hot beverages and even up the heat if needed, making it this winter's must-have gadget.
If you're on the go, invest in a well-insulated thermos. Whether you're commuting in the cold, taking a walk, or just stepping outside for a bit, keeping your seasonal beverage of choice warm is a must. For this reason, we recommend both the stainless steel, vacuum insulated YETI Rambler 20 oz Tumbler as well as the YETI Rambler 14 oz Mug — you know if you're going for that more traditional mug-of-cocoa look.
Speaking of cocoa, investing in a way to keep a winter beverage warm doesn't mean much if you haven't picked up the tasty seasonal drink in question. This winter, treat your sweet tooth to the sensational Moose Munch Caramel Cocoa Mix with Marshmallows. If sugar-forward bevs aren't your thing, we recommend trying a fun Holiday Tea Assortment — both of which will warm your body and your spirit.
Crank Up the Heat — Literally
Although the ongoing COVID-19 pandemic has forced us to stay home a lot more often, that doesn't necessarily mean we can always be bundled up in our favorite PJs and blankets. At the same time, you should never completely sacrifice that cozy feeling. Whether you're back in the office or working from home, forget the thermostat wars and take control of your environment with a Lasko MyHeat 200-Watt Electric Portable Personal Space Heater. Featuring concentrated personal warmth, this little heater is the perfect desktop, tabletop and nightstand companion.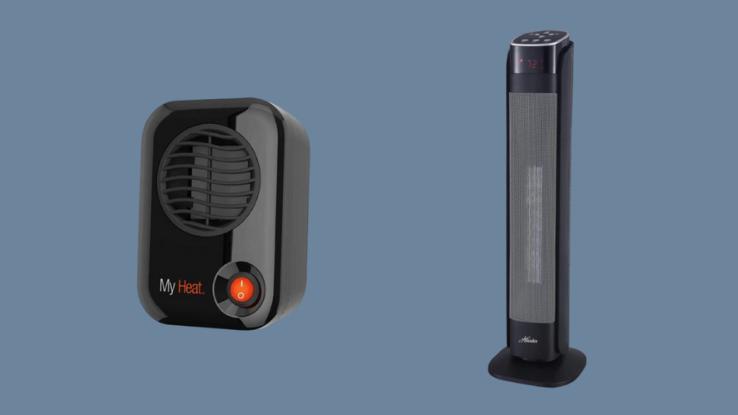 Looking to turn up the heat a bit more without running up those bills? Try the Hunter Ceramic Electric Deluxe Digital Tower Heater. This sleek, portable, remote-controlled heating tower can stave off the chill of any home or office, no matter the temp outside. The device's digital display and electronic touch controls allow you to adjust the thermostat with ease, and the fact that it oscillates means that you'll be able to heat up a room quite quickly.
Keep the Heat Flowing at Any Socially Distanced Winter Gathering Outdoors
Curling up in front of the living room fireplace is the ultimate winter activity, but given the ongoing COVID-19 pandemic, we might not be gathering indoors as much as we normally would, even during the winter months. If you're eager to throw a safe, socially distanced gathering, you'll want to invest in a quality heat source.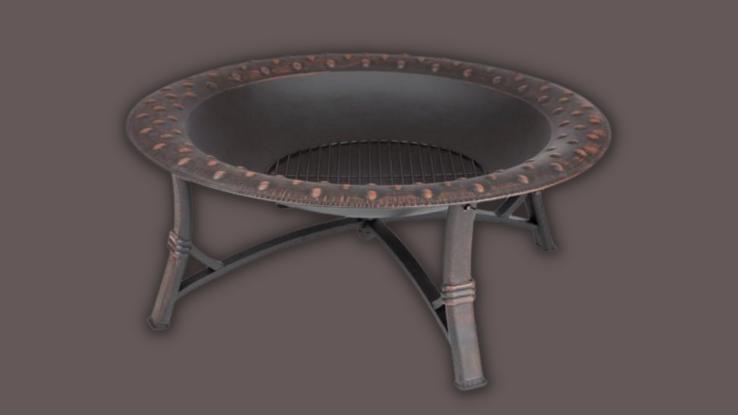 If you're interested in going the more traditional route — building a fire with wood, kindling and a bit of newspaper — we recommend the affordable yet durable Fire Sense Roman 35 in. Round Steel Fire Pit. This lovely fire pit, with its antique, bronze-painted steel fire bowl and mesh fire screen, will be the focal point of any winter gathering. Building a fire not your thing? There's always the easy-to-light Hampton Bay Portable Table Top Gas Fire Pit, which discreetly connects to a propane tank through your patio table's umbrella hole. No matter which option you go with, there's no question that fire pits will be a hot commodity this winter.