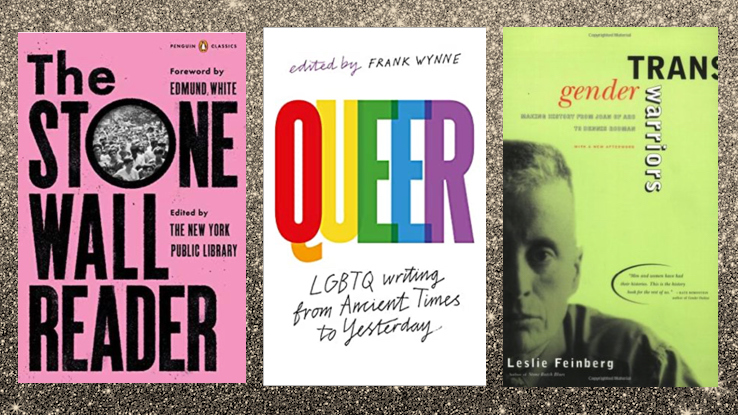 October is LGBTQ+ History Month — a time to honor queer icons, trailblazers and everyday heroes who paved the way for modern LGBTQ+ communities. It's a time to celebrate their achievements and recognize their progress. But it's also a time to reflect on the struggles and sacrifices they've endured and made throughout American history.
Immersing yourself in a book is one of the best ways to fully absorb stories and experiences and see history come alive. Whether you're a bookworm or you're looking for an engaging way to commemorate this important month, this reading list will take you on a journey through the past and demonstrate the invaluable cultural contributions queer leaders have made. Check out these superb works about the history of LGBTQ+ identities and impacts.
"Transgender Warriors: Making History From Joan of Arc to Dennis Rodman" by Leslie Feinberg
This title comes from Leslie Feinberg, the famed author of Stone Butch Blues — one of the earliest works in transgender literature to make waves in popular culture. In this book, Feinberg explores the complexities of gender and evaluates the roles of numerous trans trailblazers throughout ancient and modern history — all in an effort to explore hir own identity through the lens of the past.
Spanning topics ranging from Joan of Arc's gender identity to trans folks' triumphs at the Stonewall riot to even more modern-day faces of transgender life, Feinberg's book is a testament to the wide spectrum of gender identities and expressions that make our world a beautiful place. Linda George of the San Francisco Chronicle Book Review noted that Transgender Warriors goes beyond summarizing trans history; instead, it "delves into the transgender experience, inviting the reader to consider a spectrum of gender possibilities."
"Gay Voices of the Harlem Renaissance" by A.B. Christa Schwarz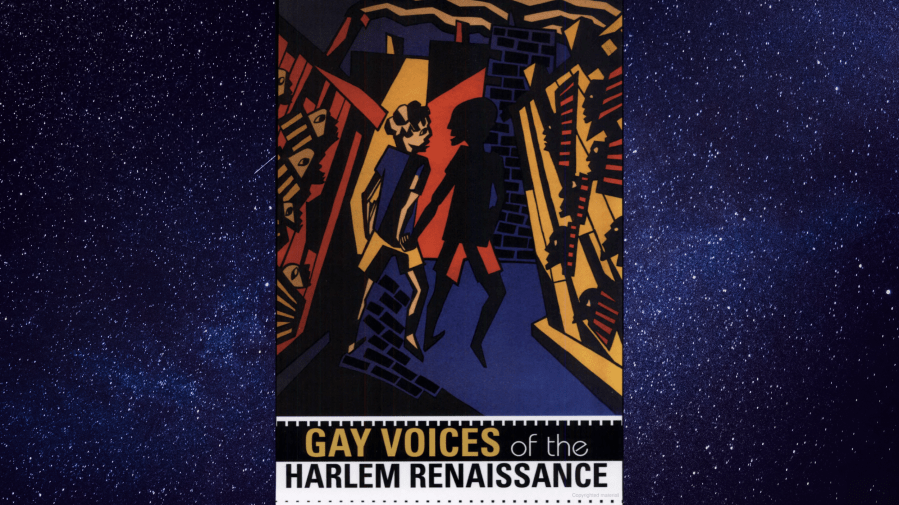 This phenomenal book from A.B. Christa Schwarz examines some of the famed Black men of the Harlem Renaissance — an intellectual movement of the 1930s that centered Black identity, creative arts and political empowerment — and the ways they portrayed queerness within their artistic works. Gay Voices of the Harlem Renaissance focuses on four literary icons, including Countée Cullen, Langston Hughes, Claude McKay and Richard Bruce Nugent, and explores the different ways these writers describe how their orientation interacted with race, gender and privilege. Within the book, Schwarz also breaks down the distinctive and unique ways that these writers pen and display love in some of their most beloved works.
"The Stonewall Reader" by Jason Baumann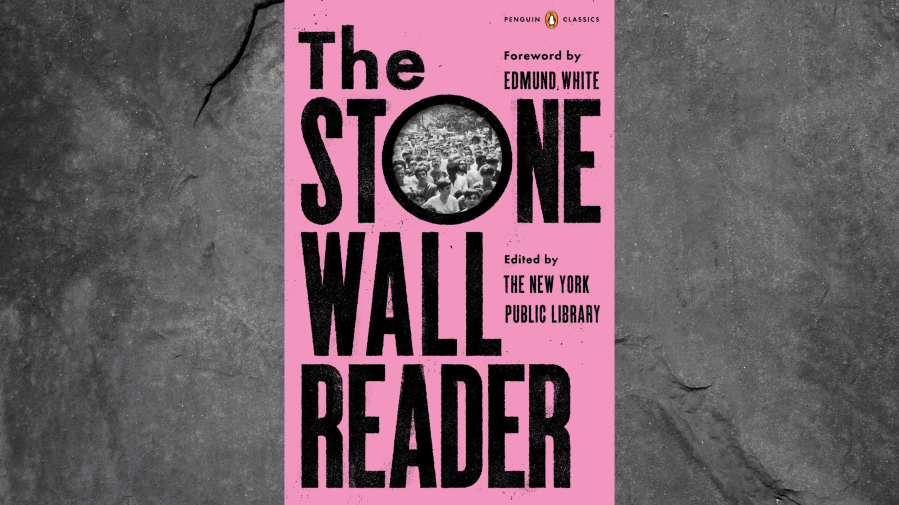 In The Stonewall Reader, Baumann curates voices of queer activists, reporters and eyewitnesses and explores their perspectives on LGBTQ+ life before, during and after the historic Stonewall riots. This striking anthology calls attention to some conflicting accounts of Stonewall to provide a historical background, but it also focuses on the roles of inequality and intersectionality within the queer community during this period of American history.
The Stonewall Reader incorporates the voices of many notable queer figures, including Marsha P. Johnson and Audre Lorde. Reviewer Jason Baumann with The American Historical Review wrote that this title provides a unique angle on LGBTQ+ history while remaining "highly accessible and innovative, open-ended and comprehensive."
"A Queer History of the United States" by Michael Bronski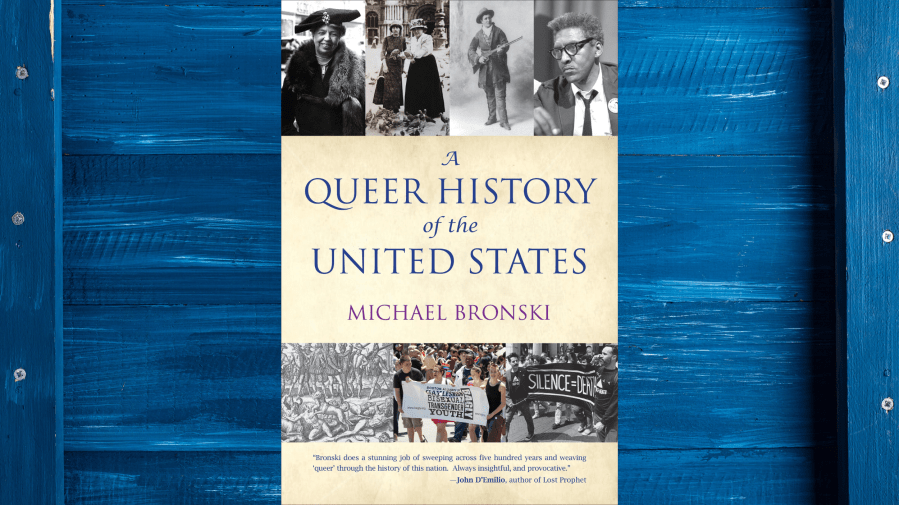 Queer folks have existed throughout history, even if they haven't always gotten the visibility they deserve — an idea that Michael Bronski explores extensively in A Queer History of the United States. Bronski's refocus on history through a queer lens draws upon various primary sources to create an LGBTQ+-centric portrait of the United States' past, spanning all the way from the late 1400s to the 1990s. Beacon Press called the book "intellectually dynamic and endlessly provocative" in the ways that the novel amplifies contributions of the queer community in shaping U.S. history and culture.
"David Bowie Made Me Gay: 100 Years of LGBT Music" by Darryl W. Bullock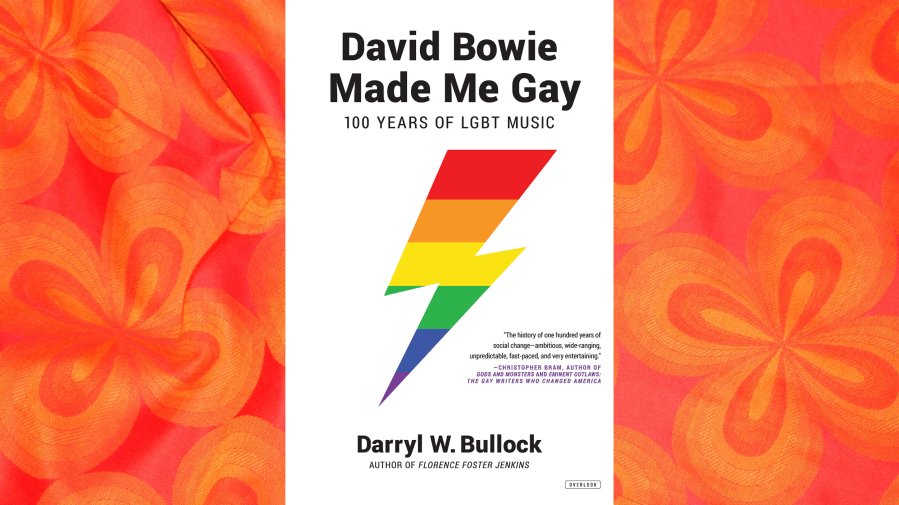 If you're a fan of music biographies, this book is for you. David Bowie Made Me Gay: 100 Years of LGBT Music unfolds the fascinating (and significant) history of LGBTQ+ musicians worldwide in a lyrical and entertaining way. Bullock examines the ways that queer bands and solo artists have drastically shaped every genre from blues to punk rock — and the ways their art transformed the course of music production for the better. Kirkus Reviews shared that this eye-opening title is "well-researched and brimming with intrigue," serving as an engaging frame through which readers can examine how music led to queer visibility and acceptance.
"Queer: A Collection of LGBTQ Writing From Ancient Times to Yesterday" by Frank Wynne
This stellar collection of queer writers' important works is sure to speak to your interests if you're an anthology lover. Frank Wynne's Queer: A Collection of LGBTQ Writing From Ancient Times to Yesterday is a fascinating collective of 80 stories, diary entries, poems, excerpts and other writings plucked from periods throughout history — from 800 B.C. to today — by authors including Armistead Maupin, Emily Dickinson and Oscar Wilde.
Although the book is over 600 pages long, Wynne says that it's only the tip of the iceberg on lived queer narratives. The author told Pink News, "This is a snapshot of the world. Everyone else is absolutely welcome to go out and make another," and encouraged readers to "see [Queer] as a jumping-off point" for new learning.
"How to Survive a Plague" by David France
In the 1980s, the AIDS epidemic disproportionately impacted queer lives across the world. David France's book, How to Survive a Plague: The Inside Story of How Citizens and Science Tamed AIDS, portrays the early years of HIV and AIDS and the toll these diseases took on the queer community.
But the book also celebrates the work of countless activists and grassroots movements, telling the story of how they fought for awareness — and their right to live — in the face of the U.S. government's significant failure to address the growing public health crisis. The novel charts the history of various efforts to save lives, such as those of ACT UP, a group that was pivotal in the development of life-saving treatment for the virus. France's book never strays from the human stories at its center — especially those that articulate efforts to maintain life and hope in a time riddled with terror.
"Black on Both Sides: A Racial History of Trans Identity" by C. Riley Snorton
Throughout history, Black trans folks have always been important figures, especially when it comes to queer liberation and identity — and Black trans folks' narratives have also often been erased from discussions about history. In Black on Both Sides: A Racial History of Trans Identity, author C. Riley Snorton aims to right this wrong by unpacking Black trans history from the mid-1800s all the way through to the present day. Snorton analyzes the significant intersections between Blackness and transness, offering a window into the ways different communities shape and shift identity — and the role identity can play in making history.