This Pride Month may be the first in a while that you've celebrates outside of the comfort and relative isolation of home, and in case you've forgotten, music is pretty key to a good celebration. If you're determined to dance and cheer for the LGBTQ+ community this June — or any time of the year — you'll want to check out these anthemic pride tracks.
These songs will hype you up and get you pumped, but they'll also make you think. Remember, the first Pride was a riot, and at times like these, it's important to look inward and reflect. So, don your most colorful Pride gear and get ready to enjoy some of the LGBTQ+ community's most celebrated musical artists.
Sylvester – "You Make Me Feel (Mighty Real)"
No pride playlist would be complete without Sylvester's 1978 dance hit, "You Make Me Feel (Mighty Real)." It's a song that's ceaselessly inspiring, in no small part thanks to its lyrics that rejoice in the feeling of acceptance — something that many people in LGBTQ+ communities have struggled to gain from family members, friends and lawmakers. Who doesn't want to be recognized and validated as real?
Sylvester preferred to take to the stage in gorgeous makeup, a wig and high heels. While other rockstars were embracing bisexuality and more androgynous looks, Sylvester was perfecting his feminine wiles and powerful lyrics. His unique sound style is memorably courageous, hopeful and admirable. More than 40 years later, this song is still irresistible — like impossible-not-to-dance-to irresistible.
Queen – "I Want to Break Free"
Freddie Mercury at times blurred his sexuality for fans and the media, but that doesn't mean he wasn't a heroic LGBTQ+ icon and rockstar. When Queen performed "I Want to Break Free," many listeners realized immediately that Mercury was speaking about wanting to break free from needing to hide who he really was, and they identified with it.
As Mercury vocalizes his frustration, his passion and his hope of eventual personal freedom, it's easy to feel the hairs on your arms and neck rise. The honesty in his voice is more than meaningful; it's powerful. For that reason (and many more), Queen remains a consistent fixture on many Pride Month playlists.
As an added bonus, this tune is doubly meaningful as a June 2020 anthem — how many of us are longing to break free from home while we're quarantining? Fortunately, Freddie's catchy melodies can help us dance away those self-isolation blues.
Melissa Etheridge – "Come to My Window"
While positive LGBTQ+ representation continued to spread (slowly) during the 1990s after movements picked up steam during the 1980s, plenty of mainstream media outlets continued to paint LGBTQ+ communities in an unfair and untrue light. But when Melissa Etheridge's "Come to My Window" started topping the adult alternative charts in 1993, the world was called to take notice.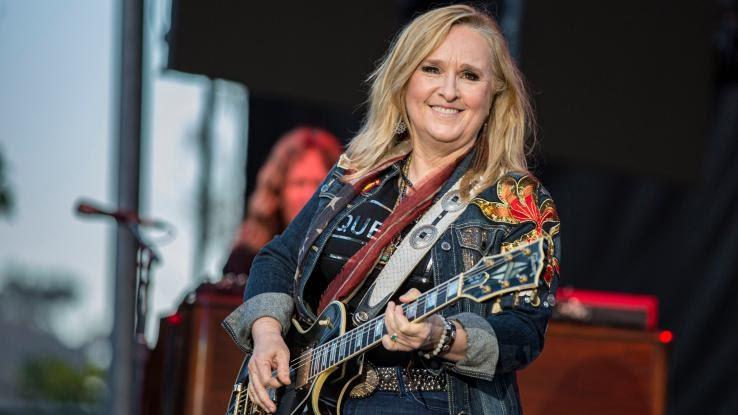 Etheridge remarked in the past that she didn't care what her friends thought about her relationship with and love for another woman, and the lyrics of this song confirm it. Etheridge is mostly proud, though, that the song "became part of a mass consciousness" and that "the gay community lifted [her] up and supported [her]" as she came out in the wake of the song's release. But if you needed another reason to rock out to "Come to My Window," take a moment to think about how fun it is to belt the lyrics while home alone.
Lil Nas X- "Montero (Call Me By Your Name)"
Lil Nas X took the world by storm in 2021 with his debut album "Montero," and the title song quickly became a sensation amongst queer people everywhere. In this piece, Nas does more than just push back against the idea of queerness as sinful. He turns the narrative entirely on its head, pole dancing down to hell to give a lap dance to the devil before becoming king of the underworld himself.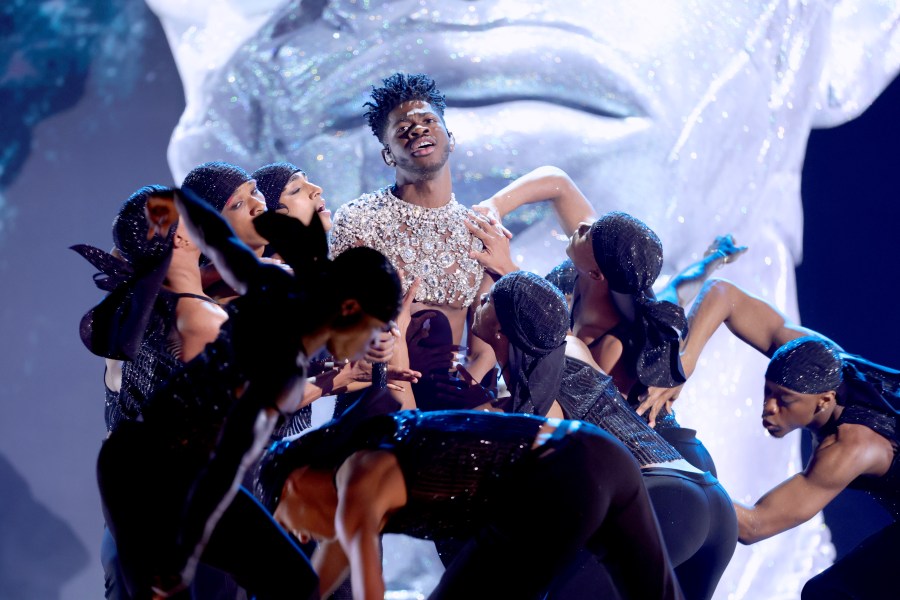 The music video and lyrics lean heavily on religious imagery, in this ode to a world of queer casual sex and booty calls. Nas declares that he's "only here to sin. If Eve ain't in your garden, you know that you can call me when you want." We're all convinced that partying it up in hell with Nas isn't a bad place to be after all.
LP- "Goodbye"
We're keeping on the train of religiously-referential artists for just one more song. Artist Laura Pergolizzi, who goes by LP, recently released "Churches", and while the album ranges from operatic and ethereal to smoky and sultry, it's all a celebration of the artist's most authentic self— drugs, sex, queerness, and her faith in God, all wrapped up in one package.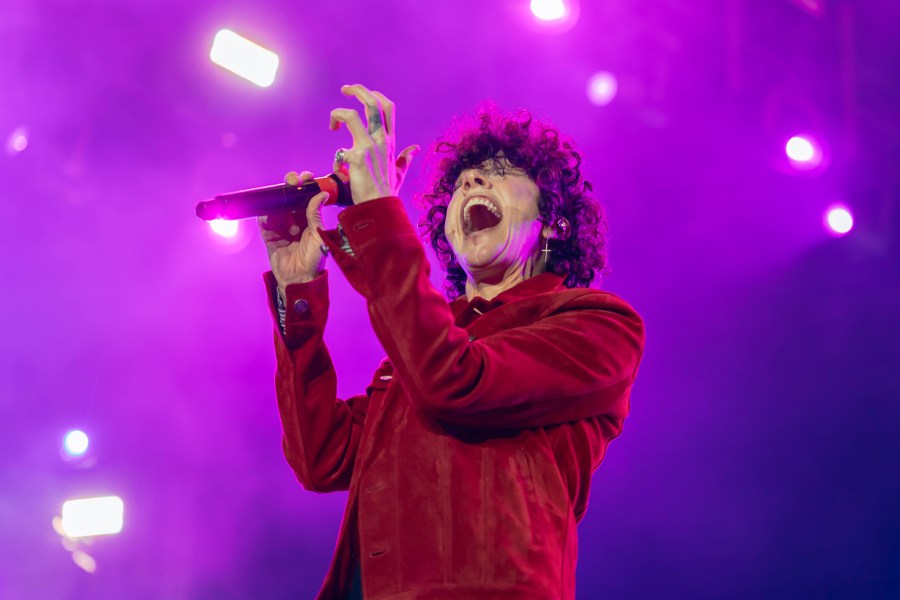 "Goodbye" is the album's gentle reminder to release the things that no longer serve us, but this important advice takes the form of a real bop. It's the perfect song to accompany a summer breeze blowing through your hair and the feeling of taking pride in who you are.
Arca – "Desafío"
"Desafío" is one of the newer LGBTQ+ anthems on this list, but it's an important one bearing a message that transcends language and gender identity. Written and performed by Venezuelan-born artist Arca, the song title literally translates to "challenge." "Ready or not," she sings, "There is an abyss within me."
It's a song that brilliantly touches on the pitfalls of dating, initial sexual encounters and self-esteem. It's personal and raw, leaving little to the imagination and remaining metaphoric at the same time. And still, "Desafío" is both spunkily pop-driven and refined, which further adds to its intrigue. If you haven't discovered this track yet, now's the moment.
Frank Ocean – "Bad Religion"
Pouring your heart out to millions about a doomed and unrequited same-sex relationship isn't an easy task. But Frank Ocean made it look natural when he released "Bad Religion." With its ethereal pitches and church choir influences, it's an obviously sentimental and emotional piece that can break your heart and touch your soul.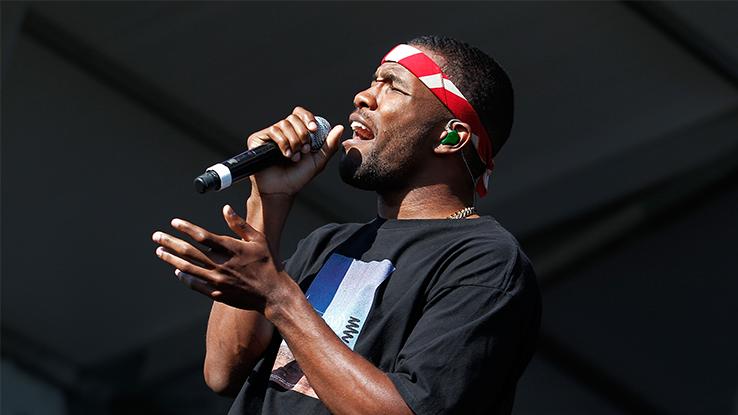 This song is especially likely to resonate if you've experienced romantic rejection in the past. Still, it hit the hip-hop community hard, as much of the music coming from that industry has had a dark history of homophobia. This track isn't only fire; it's also fantastically brave and opened the door for countless LGBTQ+ performers. Ocean's moves are inspiring the next generation of hip-hop for the better.
Janelle Monáe – "Make Me Feel"
Janelle Monáe turned heads in 2012 with her single "Tightrope," but it wasn't until her album Dirty Computer dropped in 2018 that she came out as pansexual and became an instant icon for the LGBTQ+ community. Her embrace of queer culture has been apparent for quite some time, but when the music video for her 2018 track "Make Me Feel" was released, there was zero doubt left in the minds of audiences as to how Monáe felt about her sexuality and sexuality in general.
The musician dances, flirts and seduces her way through the video, focusing on a variety of people as possible love interests. Her exasperation at being asked to choose one is audible as she cries out, "Please, I can't help it!" This song is just as catchy and sexy as it is unapologetically honest.
Madeline Davis – "Stonewall Nation"
"I don't wanna see my brothers / Kicked into the dust no more… I don't wanna see my sisters / Having to give in no more." Her voice crackles and warbles, but Madeline Davis' message is clear. It's a protest about society's discrimination against LGBTQ+ people in 1971 when this song was released and a stirring call to action to demand better treatment.
While this isn't exactly one of those jams that'll get you up out of your seat, "Stonewall Nation" is the very definition of an anthem. It's rousing and uplifting, with lyrics that call for solidarity, liberation and rejection of intolerance. That perfectly captures the spirit of Pride — a celebration that wouldn't exist today if it weren't for the Stonewall riots that gave the song its name.
Erasure – "A Little Respect"
Erasure's "A Little Respect" came out near the height of the U.S. AIDS Epidemic in the late 1980s. It was an obvious and unignorable plea to the healthcare community, the government and the general public for a little respect — respect that could've been lifesaving. To this day, it remains a heart-wrenching yet toe-tapping track that reminds us of a time when LGBTQ+ rights movements weren't getting the attention or civility they deserved.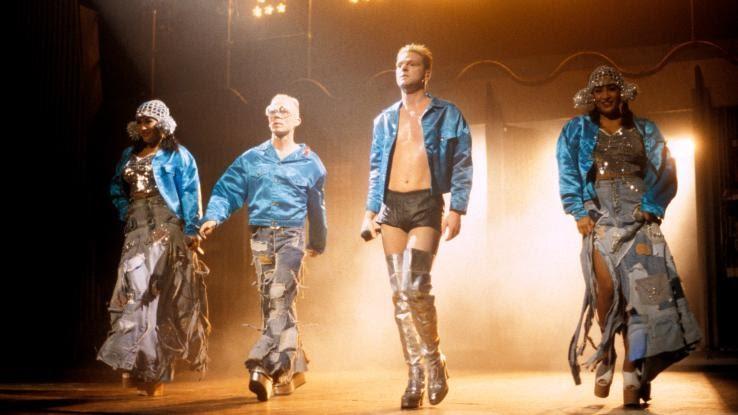 When "A Little Respect" came out in 1988, nearly 100,000 people were living with HIV or AIDS in the United States, but compassion was difficult to come by. The federal response to the AIDs crisis was, and in many ways still is, a complete failure. "A Little Respect" harkens back to that era of history, but it also reminds us that it's always a good time to demand better treatment.
Hercules and Love Affair – "Blind"
"Blind" tells the story of musician Andy Butler's transition from queer child to overstimulated, apathetic adult. In an interview with The New York Times, he discussed how "Blind" is about "growing up a gay kid…asking why I was born into this situation but knowing that as soon as I could escape, I would and that I would find freedom and solace."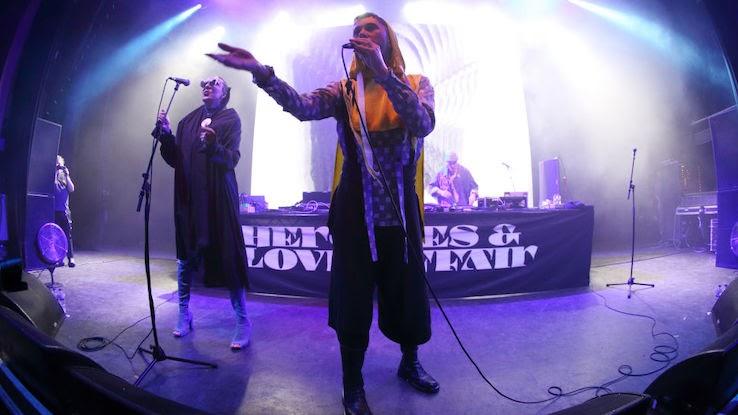 But this clarity was muddled, as Butler notes that "As an adult…I found a life full of excess and other wounded people and confusion. Thus, I felt blind." This song eventually helped uplift others in the queer community who were engaging in self-reflection to find their voices — like the group's singer Anohni soufully pleads, "I can look outside myself / And I must examine my breath and look inside / Because I feel blind." It doesn't hurt that this track is extremely danceable, either.