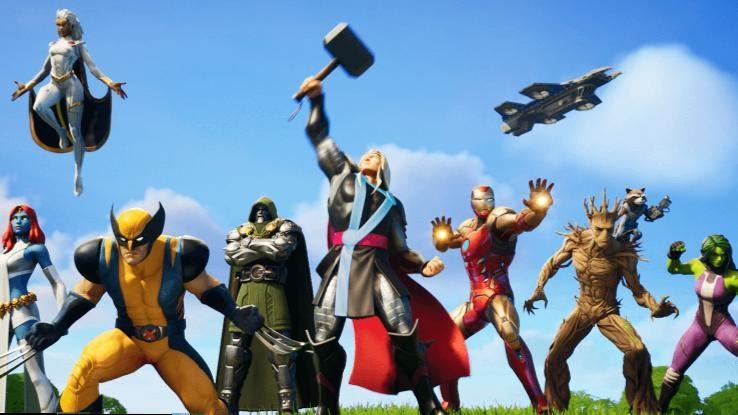 It's time to get flossing — and not the kind you remember to start a week before a dental cleaning. On August 27, 2020, Epic Games released Chapter 2: Season 4 of its online player-versus-player (PVP) game and global phenomenon, Fortnite. To say that Fortnite is popular might be the understatement of the century. It's attracted millions of players from all over the world, topping 350 million users since its original gaming mode was released in 2017, and the game keeps things fresh with periodic updates that fans can't resist.
Missed all the news about the game's viral dances and massively successful eSports tournaments? Fortnite's battle royale mode drops 100 players onto a virtual map, either individually or with a team. A Hunger Games-style battle ensues, with the last player standing becoming the winner of each round. Similar to a TV show, new versions of the game — featuring fresh challenges, rewards, themes and locations — are released as "seasons" every three months or so. The fact that the game might be a little different every time they log on keeps players on their toes, especially when those new surprises are as big as Fortnite's latest.
The battle game's newest season may be the most irresistible yet. It features a storyline centering on popular Marvel Comics characters who band together in a fight to defend reality in the Nexus War, and it's already taking the Fortnite servers by storm. So, what can players expect from this collaboration between two much-revered media franchises?
Marvel Meets Fortnite…Again?
Collaborations aren't anything new for Fortnite; in late 2019, it made news once again for hosting a Star Wars crossover. But this isn't even the first time popular superheroes have visited the game's world. 2018 and 2019 both saw the addition of superhero skins — cosmetic changes that make in-game characters look like a superhero during battles — from both the Marvel and DC universes, ranging from Deadpool and Captain America to Batman and Harley Quinn.
The newest season, however, brings the Fortnite and Marvel Universes together in a much more immersive way. Featured characters include the likes of Thor, Storm, She-Hulk, Groot, Iron Man, Doctor Doom and Mystique, each of which players can unlock and upgrade by completing certain tasks and levels. Wolverine is also lurking on the island. He seems to be among the trickiest characters to unlock, requiring the completion of an array of challenges that are set to roll out as this new season progresses.
Epic Games, the developer of Fortnite, explains that upon completing a given character's special quests, players can "unlock their awakening, a built-in emote that reveals the hero or villain within." What this means, for example, is that, while players may unlock Tony Stark in Tier 93, they can only turn him into Iron Man upon reaching Tier 100. Unlocking Tiers is akin to leveling up, which players do by earning Battle Stars upon completing challenges.
Players are then able to enjoy wielding each character's superpowers, in addition to taking some fancy new weapons for test drives. One enticing spoiler alert? Stark Supply Drones drop throughout the game, and players can shoot them down to reveal special powers and weapons hiding inside. And while these Marvel-centric changes to characters and features are definitely exciting, the partnership is taking things deeper than that, too.
The Storyline Adds Plenty of Extra Intrigue
The upcoming chapter will put far more of a focus on a storyline than traditional Fortnite seasons of the past, which tend to make more-cosmetic changes to the regular Fortnite world. Marvel will even be releasing a series of Fortnite variant covers on its comics throughout September and October in honor of the mashup. An in-game comic will also explain how the iconic comic book characters made their way into the Fortnite universe. The storyline itself is even a spinoff of Nexus War: Thor #1, which is a comic that sets the stage for this epic crossover.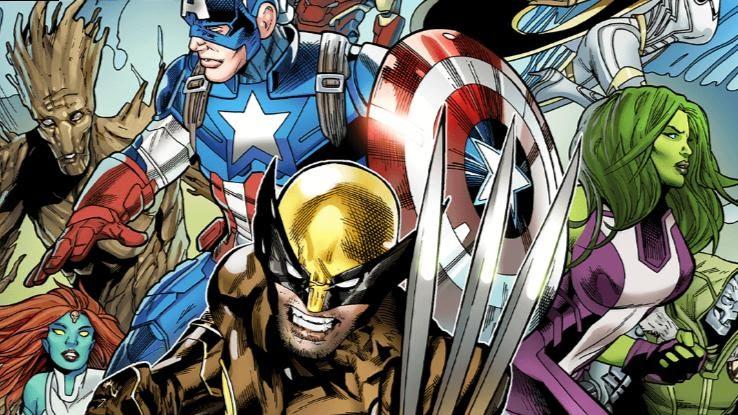 Here's a quick rundown of what's going on in the new season. Thor follows Galactus, a nefarious Marvel villain, to Apollo, one of the in-game islands that's part of Fortnite's regular geography but has become home to Stark Industries and Doom's Domain for this season's mashup. Galactus has his sights set on destroying it, but Thor has other plans and summons his fellow superpals to the island for a little heroic backup. To make things even more interesting, Marvel's Fortnite trailer reveals that Thor's drop onto Fortnite island resulted in a pesky case of amnesia. Now, he and the other characters must battle in the game to regain memories and powers, all while fighting to save the fate of reality itself.
More Marvel-Themed Changes Pack a Punch
What would a Marvel-themed Fortnite season be without, well, Marvel themes? This season will bring a variety of changes to the in-game islands. Among them are new locations, such as the Sentinel Graveyard, which is the final resting place of a group of giant, ill-fated robots that were designed to track and kill X-Men. There's also Doom's Domain, an area that Doctor Doom has claimed as his own by setting up an in-game lair, complete with a statue of himself in the courtyard.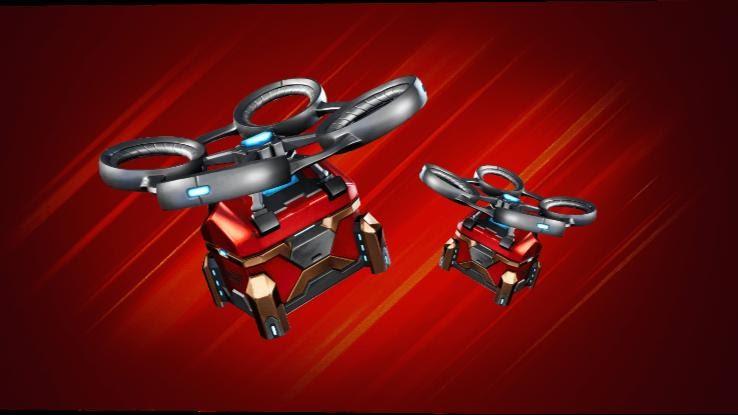 Players will notice a series of new Quin-Jets that land in random locations throughout each match. These are worth tracking down, as they provide an opportunity to collect new weapons after shooting the Stark Security Bots that try to protect the loot. There's also a number of Mythical Weapons making their debut, including Groot's Bramble Shield, Silver Surfer's Board, Doctor Doom's Mythical Bomb and Arcane Gauntlets, and the Stark Industries Energy Rifle. It's worth finding out where to look for them, using a little stealth to obtain these high-tier goodies and checking out exactly what their powers are.
Seasoned players will also notice an Unremarkable Shack, like those that have appeared in past seasons, that's all greyed out. It's possible that there's nothing to it, like its name implies, but Joseph Knoop of PCGamer has a different take on the structure's potential. Knoop addresses the game thusly: "You can't fool me, Unremarkable Shack. I see through your facade. Your distinct lack of anything interesting can't dissuade me from believing that this is where Galactus will establish his future base to destroy the entire Fortnite world." It remains to be seen whether Knoop's theory has any credence, but this appealing mystery may be worth keeping an eye on.
This Fortnite x Marvel Crossover Might Have a Big Impact on the Future of Gaming
While many players initially assumed that the Marvel mashup would be nothing more than a promotional stunt, Marvel appears to be taking the partnership quite seriously. Thor's journey to the Fortnite Universe is now officially Marvel canon, with the story unraveling in newer issues of the hero's comic books.
While this may seem strange to some — especially those who didn't realize how enduring Fortnite has become — it's worth asking if such a collaboration is really all that far-fetched. With today's emphasis on electronics, online media and franchise crossovers, the idea of a comic book jumping headfirst into another popular culture stream may not be all that implausible, especially when Marvel-branded video games exist for other platforms.
These days, video games have evolved into works of art in their own right. Allowing fans the opportunity to become their favorite characters rather than worship them from afar — and to use those characters in a novel way by blending them with another game, not just creating a standalone Marvel title — makes a lot of sense in terms of boosting appeal. This decision has the potential to draw Marvel fans into the Fortnite world and vice versa, which could be a win for Marvel Entertainment, Epic Games and gamers around the world.
Will other popular franchises follow suit? While that remains to be seen, the success of Fortnite's Nexus War seems to suggest that fans are definitely down for more interaction with mashups, and this has the potential to shape plenty of future games.