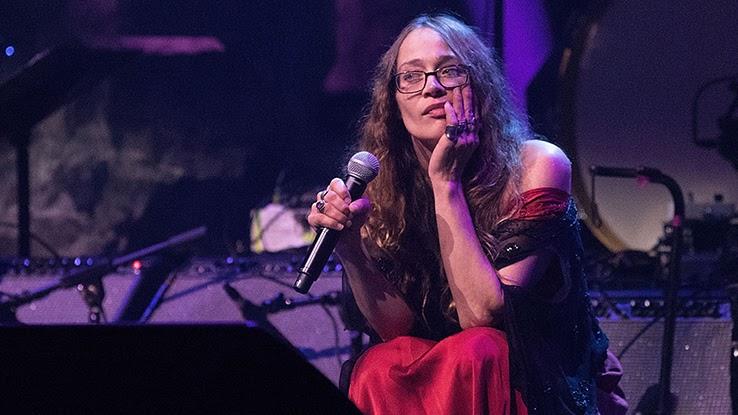 Going stir crazy from sheltering in place? You are certainly not alone, but music could hold the key to making these strange times so much more tolerable. Artists like Fiona Apple are finding that their talents can come in handy for anyone feeling overwhelmed during this quarantine. Fetch the Bolt Cutters, her latest album, was released at the perfect time as her insta-classic seeks to liberate listeners from their internal and external cages.
Of course, Apple isn't the only artist that can help you get through quarantine with powerful music. We've curated plenty of recently released music that can help with any challenging moment, but we've also made room for some classic tunes to get your groove on! Grab your headphones and crank up the music!
Perfume Genius, "No Shape"
In his fourth album, No Shape, Perfume Genius' creativity reigns supreme, and the complex relationship between Mike Hadreas and his body is center stage and sacred. In times like these, this album offers the perfect reminder to take a breath and recognize the connection between yourself and your body.
No Shape as a whole is a personal empowerment anthem that is perfect for these times, but the artist didn't stop there. Set My Heart on Fire Immediately, released during the quarantine in May 2020, offers an even larger collection of orchestral highs and lows to suit any mood you're confronted with.
Destiny's Child, "Survivor"
One little known fact about the 2001 Destiny's Child song "Survivor" is that it was inspired by a negative comment made by a certain music personality about the group. The snarky radio DJ compared the band to the reality TV show Survivor, noting that three members had already left the group.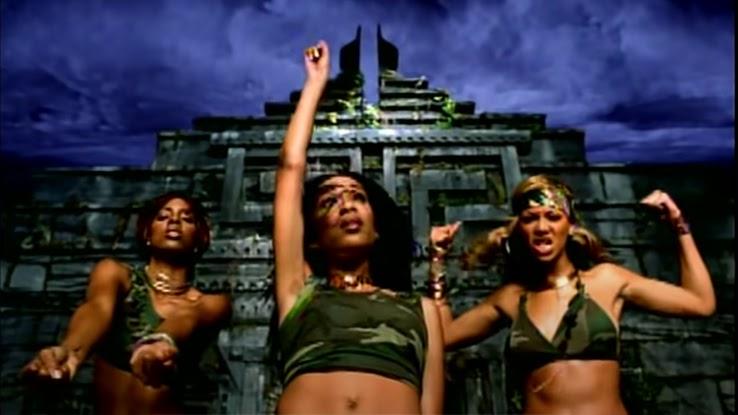 If you're looking for a throwback bop to keep you pumped during this confusing time, "Survivor" has got you covered. "You're a survivor. You're gonna make it. You will survive. Keep on survivin'." It's the perfect mantra to help you maintain a positive attitude amid all the extreme stress.
Bee Gees, "Stayin' Alive"
In December of 1977, the Bee Gees released "Stayin' Alive" from the Saturday Night Fever soundtrack, and it was a huge success. In 2004, more than 30 years later, the song was ranked number 189 on Rolling Stone's list of 500 Greatest Songs of All Time.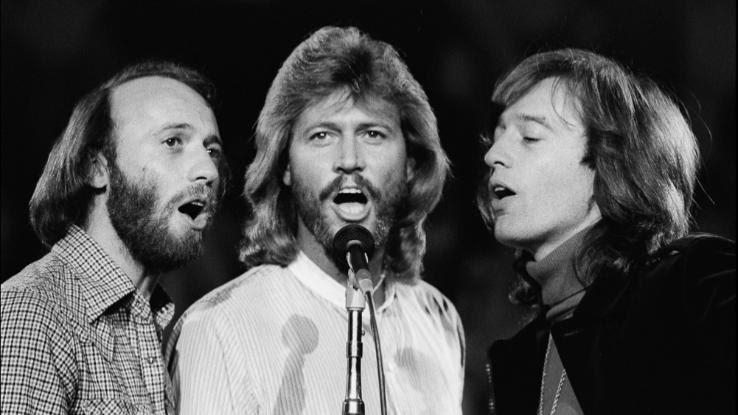 With the world living in fear of the coronavirus, it's a great time to crack a smile with a little tongue-in-cheek music about staying alive. Plus, if "Stayin' Alive" doesn't make you want to strut down your hallway, we don't know what will.
GMAC Cash, "Coronavirus"
GMAC Cash is not about to get the coronavirus. This Detroit native garbs up in full hazmat to bring his hilarious rap song to us, and you better be careful listening — he's armed with spray! With everyone's eyes wide open and filled with anxiety above their face masks, GMAC Cash offers up some musical laughs — with a side of disinfectant.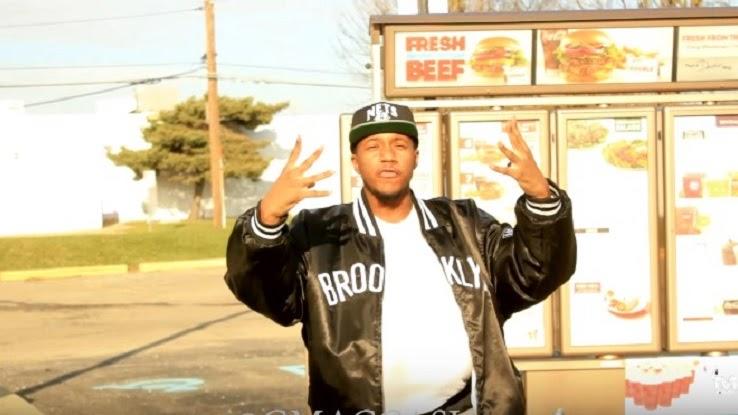 Seriously, his lyrics are ridiculous. "I'ma chill at the crib 'cause I'm safe here. I ain't even 'bout to drink me a Corona beer. I'm 'bout to stay at the crib for about a year." This is all while he tears around town spraying his cleaning solvents at anything and anyone. It's the perfect dose of comic relief.
Bad Bunny, "Yo Perreo Sola"
Bad Bunny hit one out of the park with "Yo Perreo Sola." The translation? "I Twerk Alone," of course, which is perfect for dancing it out solo while you're sheltering in place. The lyrics to this poignant and pointed song are about a girl who doesn't want to dance with anybody but herself, with no harassment. Maybe it could provide the perfect inspiration for you to finally learn the tricky dance move known as the twerk.
In the music video, Bad Bunny dresses in drag and takes a stand against abuse against women, the trans community and gender inequality in general. All things considered, there may never be a better time to find a cause you care about and come up with ways to support it while you've got time to spare.
Fiona Apple, "Fetch the Bolt Cutters"
Released April 17, 2020, Fetch the Bolt Cutters is Fiona Apple's first release since 2012. In every sublime track, Apple explores her relationships with women and the drive to break free from oppression. Many of the sounds on the album are defined by her at-home percussion methods, including barking dogs, adding to the overall feeling of forsaking boundaries.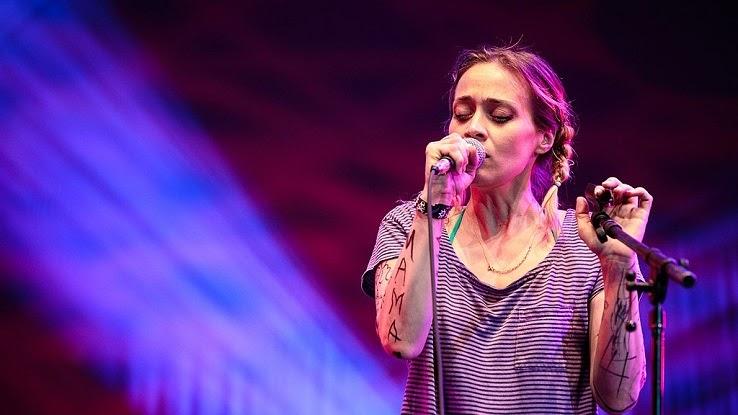 She began working on the music for Fetch the Bolt Cutters in 2015, but the release in 2020 couldn't have been better timed. The album explores the depths of feeling constrained, yet isn't completely dark. According to many critics, it's also her most humorous album, and the world could certainly use some humor right now.
Billy Idol, "Dancing with Myself"
"Dancing with Myself" was first released in the United Kingdom by the band Gen X, but then the band's frontman, Billy Idol, remixed and re-released the song in the United States in 1981 as a solo record. Somehow, the solo move seemed fitting for a song about dancing with yourself.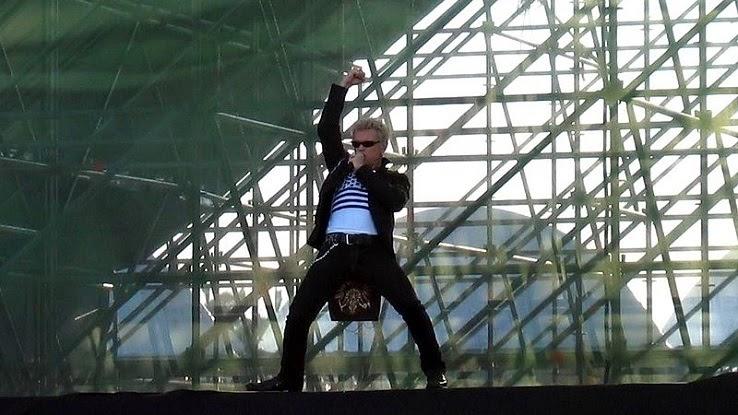 The original inspiration for "Dancing with Myself" came when Billy Idol and Tony James visited Japan on tour. They were amazed by the sight of the younger crowd in a Tokyo discotheque dancing not with each other, but with their own reflections in the mirrors that lined the walls. Maybe this is the perfect time to put that full-length mirror to good use for something besides choosing the right shoes for your outfit.
Sara Bareilles, "Brave"
Sara Bareilles co-wrote "Brave" with Jack Antonoff after she witnessed her friend struggling with the decision to come out as gay. If there was ever a time to get in touch with yourself and your truth, it is definitely while sheltering in place.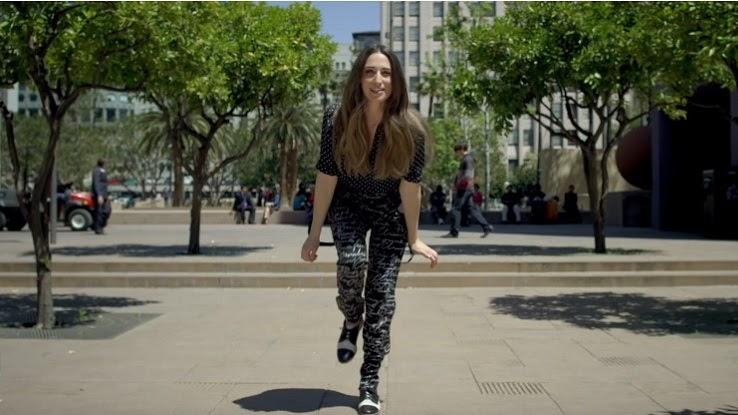 This top 40 hit in the U.S. begs to be sung at the top of your lungs, and the lyrics are almost guaranteed to serve as an inspiration for facing almost anything that requires you to be brave. The video features people dancing to their own beat all the way through it, and it's sure to inspire many people to do the same.
The Police, "Don't Stand So Close to Me"
In The Police's hit song "Don't Stand So Close to Me," the narrator sings about a schoolgirl's crush on her heartthrob teacher, which leads to an illicit affair that is eventually discovered. Obviously, the concept isn't ideal these days, when so many criminal relationships have to come to light, but the chorus is entirely relatable in a darkly funny kind of way in a quarantined world.
If you ignore the taboo attraction implied by the lyrics and just focus on the repeated chant telling people not to stand close to you, then you can see the ironic humor of the song. It may not be the right kind of humor for everyone, but it perfectly suits those with a somewhat twisted sense of humor.
Cardi B, "Coronavirus Remix"
Who knew that yelling about the coronavirus could be monetized and danced to? Well, producer iMarkkeyez and Cardi B did, apparently. iMarkkeyez made a trap-EDM remix of Cardi B voicing her frustrations (loudly!) about the failure of the government to act in regard to the coronavirus.
She then posted comments on social media about the track, and in all of 24 hours, it made it all the way to No. 5 on the iTunes hip hop chart. Way to spread your message even faster than the spread of the virus, Cardi B! She got her point across while giving us a sick beat to jam to, and who could complain about that?
J Balvin, "Colores"
J Balvin is a Colombian force of nature who is well on his way to becoming the "living legend" that he told Vogue UK he aspires to be. With his most recent album, Colores, he musically paints pictures, with each song track corresponding to a different color.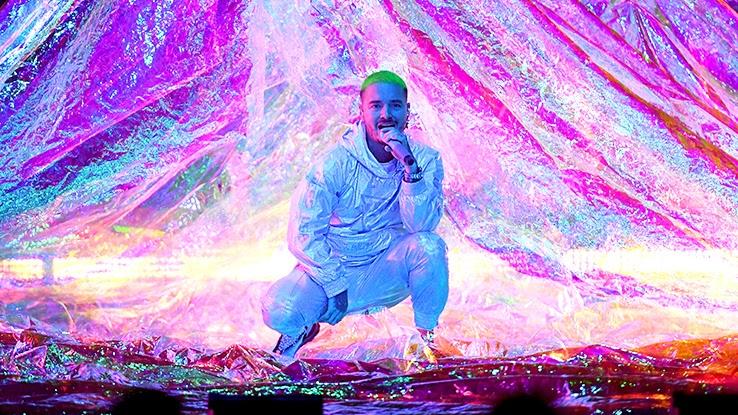 Pitchfork describes tracks like "Rojo" (Red) as romantic and "Gris" (Grey) as "a cumbia-derived guitar…atop a chunky beat." Balvin included a series of guided meditations on this album that could prove very beneficial during the stress of sheltering in place. He also recorded a video for every song (color) on the record.
Dua Lipa, "Break My Heart"
Dua Lipa just released her new album, Future Nostalgia, which remixes the sounds of the '70s and '80s with her modern artistry and techniques. Her current single, "Break My Heart," ironically filled with references that she should have stayed home, almost makes you wonder if she had some forewarning of the coronavirus.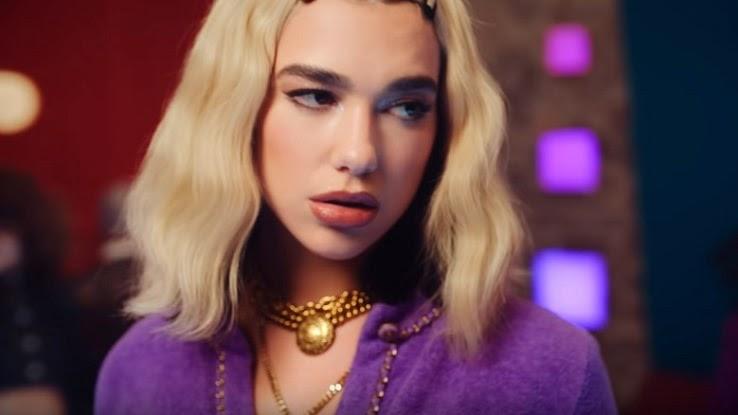 Amid quips in the song that say "I should've stayed at home," Dua Lipa breaks down barriers during an uncertain and scary time in our history, while putting her lyrics to a catchy beat that we can jam to at any time. Hats off to her for creating a unifying song that anyone can identify with, regardless of a crisis.
Yofrangel, "Corona Virus"
Dembow is a type of popular Caribbean music that originated in the Dominican Republic. Shabba Ranks released "Dem Bow" in 1990, and it didn't take long for the sound to become an important contributor to reggaeton in Panama, New York and Puerto Rico.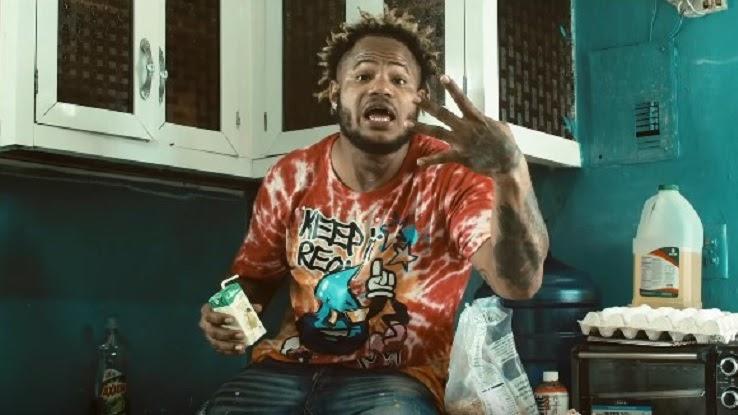 Well, move over, because Yofrangel just dropped a Dembow coronavirus tune that will have you twerking and partying as you watch him sing while he's getting treated in an ambulance. Thanks to this uptempo, almost frantic song, we can at least have a chuckle while we jam out to Yofrangel's end-of-days dance party.
Bon Jovi, "Livin' on a Prayer"
"Livin' on a Prayer" by Bon Jovi is a classic that will never get old for a long list of great reasons, the latest of which is because it offers a little wordplay humor set to an awesome jam. From the band's third album, Slippery When Wet, the song is basically the band's signature song, and it's perfect for belting out in good times and in bad.
As of January 2020, the song's official music video had racked up a whopping 640 million views on YouTube. "Livin' on a Prayer" is inspirational, motivational and certainly danceable, so it's easy to get your groove on to this '80s classic when you need a pick-me-up while sheltering in place.
K. Hung, Min and Erik, "Ghen Co Vy"
The adorable Vietnamese music video "Ghen Co Vy" by K. Hung, Min and Erik is as educational as it is cute. This actual PSA was targeted to younger audiences to spread the message about how to reduce the risk of spreading the coronavirus.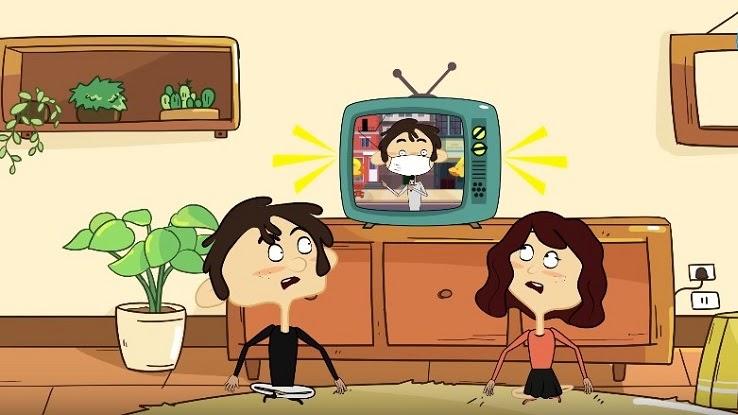 In collaboration with Vietnam's National Institute of Occupational and Environmental Health, the song was written to the tune of a popular hit called "Ghen," and it uses the same singers for the vocals. A TikTok challenge arose from this challenge that was orchestrated and choreographed by Quang Dang to spread awareness.
Katy Perry, "Roar"
On her fourth album, Prism, Katy Perry chose the triumphant "Roar" as the lead single. The song is a self-empowerment battle cry that topped the charts in 12 countries and snagged Perry nominations for "Song of the Year" and "Best Pop Solo Performance" at the 56th Annual Grammy Awards. With that kind of street cred, it's more than capable of boosting your own shelter-in-place spirits.
With lyrics like "I used to bite my tongue and hold my breath," the song is perfect to get you pumped up to weather the storm. After all, "You're gonna hear me roar!"
Mister Cumbia, "La Cumbia del Coronavirus"
Mister Cumbia released the timely and catchy tune "La Cumbia del Coronavirus" to remind us to limit the spread of the coronavirus by avoiding touching our faces, using disinfectant and washing our hands. If only we had listened to his advice when the song was first released in January 2020!
Although "La Cumbia del Coronavirus" went — ahem — viral and was received well by the public, it couldn't stop entire countries from going into lockdown. Props for trying, Mister Cumbia, and thanks for the catchy tune. We're shaking and pumping up our booties while flattening the curve.
Ndlovu Youth Choir, "Coronavirus PSA"
The Ndlovu Youth Choir of South Africa, finalists on America's Got Talent 2019, jumped on board the bandwagon to debunk dangerous myths about the coronavirus with a basic guidelines PSA video. The group worked in collaboration with the National Department of Health to make an instructional, danceable video you can put to good use during these challenging times.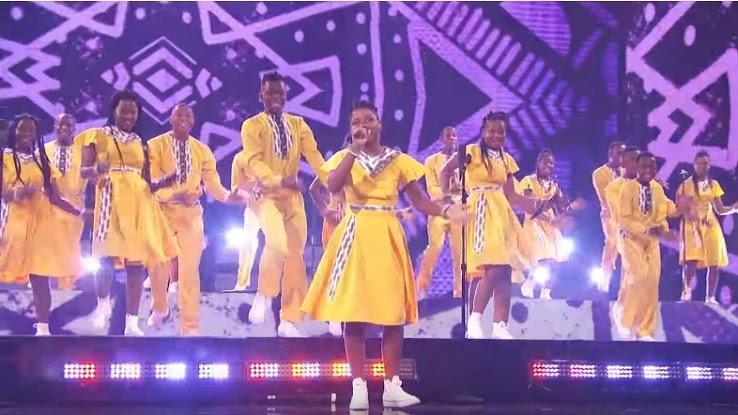 This educational video includes important sanitation reminders and provides a welcome break from the mundane news. While dancing and singing, this choir shows us that we can have fun while being responsible about limiting the spread of the coronavirus.
Rachel Platten, "Fight Song"
Rachel Platten's "Fight Song" was released as a single in 2015 and was on her third studio album, Wildfire, in 2016. It proved to be a smart album title, because the song caught on like wildfire and has remained popular ever since. These days, the concept of a fight song is more appealing than ever, and the song has some extremely inspiring lyrics when you're feeling down.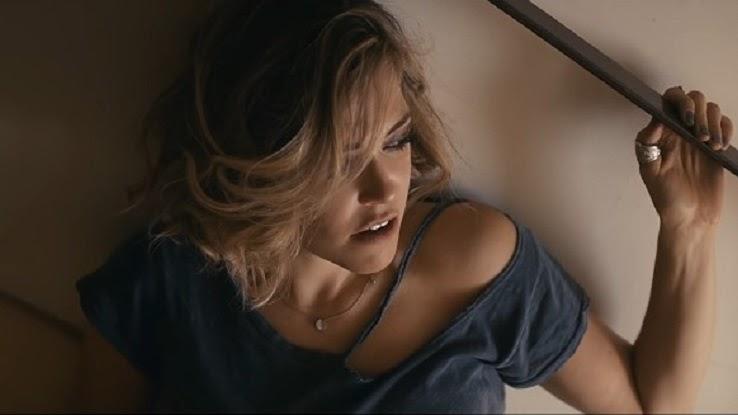 Platten says of the inspiration for her song, "I wrote it because I needed to remind myself that I believed in myself." "Fight Song" is uplifting, divine and reminds us that we've all still got a lot of fight left in us.
China Media Group, "Believe Love Will Triumph"
China Media Group got in on the action recently when they released the song "Believe Love Will Triumph" in Cantonese, hoping to boost the Chinese people's confidence and determination to curb the novel coronavirus outbreak. It was a much needed message at the time.
"Believe Love Will Triumph" is a tender, emotional song meant to unite people during this period of separation, social distancing and sheltering in place. The song features an all-star cast and has been said to be the Chinese "coronavirus anthem," according to the Los Angeles Times.
El Capi, "El Coronavirus"
A band from Oaxaca, Mexico, El Capi had fun with its new jam "El Coronavirus." While the frontman dances and sings about "a rare and strange sickness that's hitting across the city," his bandmates jam out on their instruments in the middle of a busy road with cars whizzing past.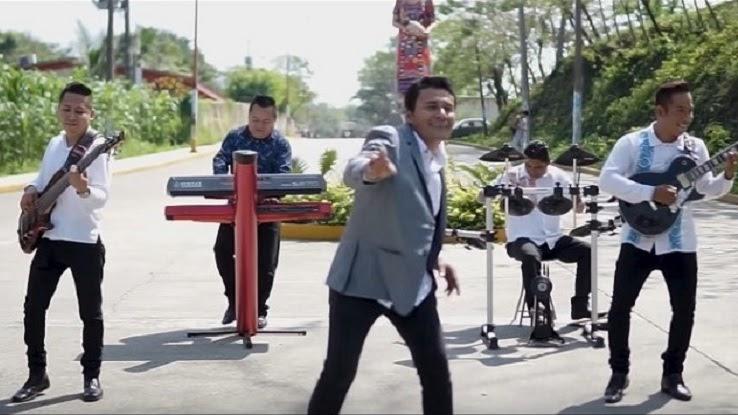 Then the camera cuts to the men drinking Corona beers — pun totally intended — while the singers chant, "The coronavirus, the coronavirus, it makes you faint and feel bad. Be very careful because you can catch it. If you don't take care, it can kill you."
Ramses Hatem, "cORoNAviRUs"
Twisted humor is popular, and there have already been a lot of spoofs and parodies about the coronavirus. Argentinian comedian Ramses Hatem was initially apprehensive about whether or not a song about the coronavirus would be viewed in poor taste because so many people have died from the disease. Ultimately, he decided to record a tune anyway.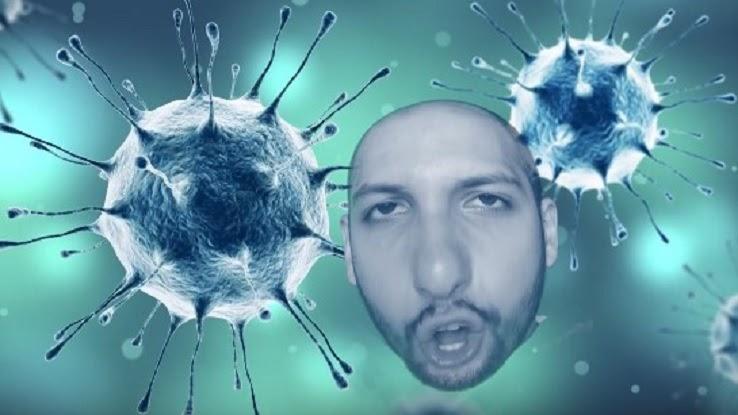 His new song on YouTube and Spotify called "cORoNAviRUs" compares the virus to relationship toxicities, and it does it hilariously. Hatem is a well-known YouTuber who says he relies on streaming revenues as a secondary income, according to Quartz. If you don't mind someone earning from the disaster, then the song poses a good distraction.
Ben Gibbard, "Life in Quarantine"
Ben Gibbard of Death Cab for Cutie recently released "Life in Quarantine," with all the proceeds going to Seattle-area nonprofit relief organizations. Gibbard has been performing his "Live from Home" concerts since the quarantine began, but he took a break to write this song especially for his fellow Seattleites.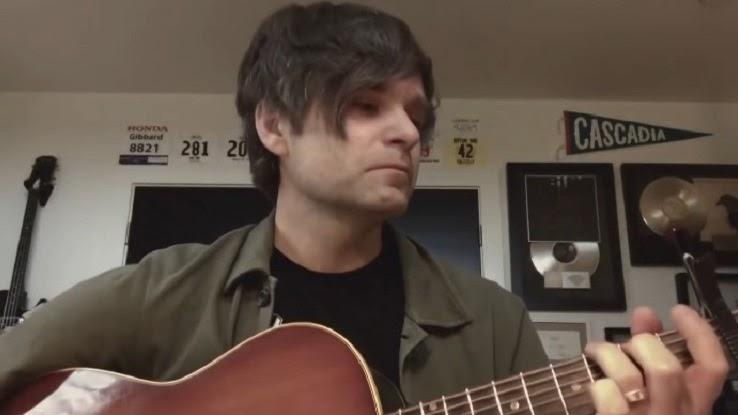 Gibbard hopes to unite people through his music with a sense of connection and the knowledge that although the situation may seem dire, we're all in this together. Although this isn't really a dancing tune, the song does have an important message that hopefully will outspread the virus.
Lady Leshurr, "Quarantine Speech"
Lady Leshurr, a U.K. rapper, took advantage of sheltering in place as an opportunity to create a song called "Quarantine Speech." She usually freestyles a tune every year that corresponds with the Queen's Speech. This year, the Birmingham rapper is donating proceeds from the song to help with relief efforts.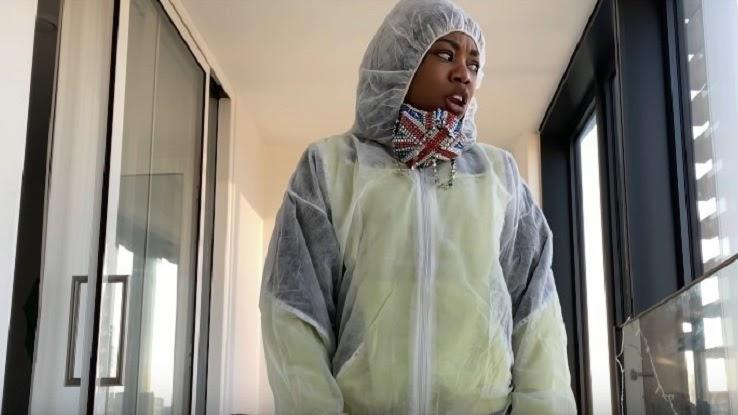 In a video of "Quarantine Speech," Lady Leshurr dons a hazmat suit and walks around her apartment singing about all of her frustrations related to being quarantined, social distancing and sheltering in place. The song is relatable, fun and danceable and is made even better by a chorus instructing you to "Wash them hands."
NKOTB, "House Party"
The New Kids on the Block had to get in on the coronavirus song action, so they resurrected 1990's "House Party," featuring Boyz II Men, Naughty by Nature, Big Freedia and Jordin Sparks. This fun, crazy song is just the ticket to forgetting your cares for a few minutes.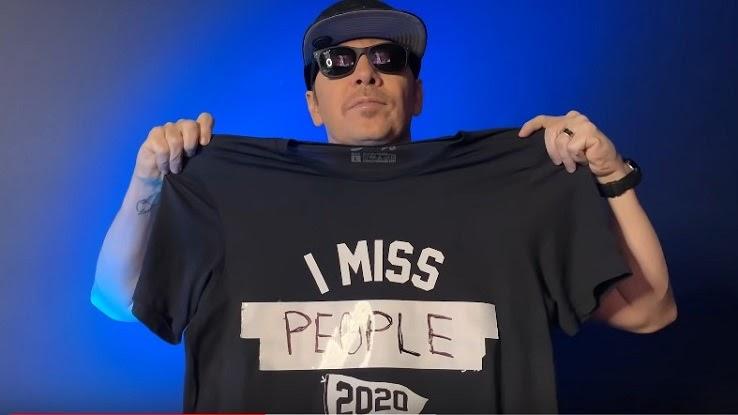 NPR described this song as, "…a whirlwind of cheerful, chaotic, retro absurdity…Something that allows the listener, for a few minutes, to cut loose." On the official video for the song, one of the band members is holding up a T-shirt that says "I MISS PEOPLE 2020." We couldn't agree more.
Fifth Harmony, "Work from Home"
Fifth Harmony recorded "Work from Home" in 2016 for everyone who loves their home offices — okay, not really. It was more about playing hooky with your boo. "Work from Home" made many music publications' best songs of the year lists with its simple, tropical beats, and it is almost certainly back at the top of people's playlists this spring — well, at least for those people with an ironic sense of humor.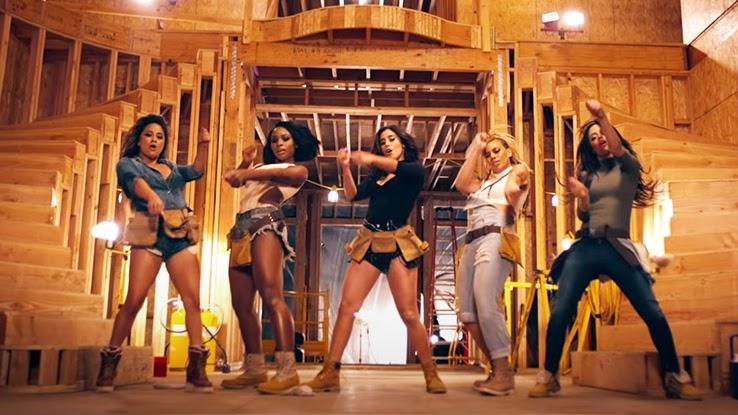 If you need a quick pick-me-up in the morning before diving into your laptop for the day, this song has the right amount of positivity and double entendres to keep your spirits up. Let the harmony begin!
Britney Spears, "Till the World Ends"
Speaking of sexy apocalypse songs, Britney Spears offered the panicky pop song way back in 2011. "Till the World Ends" opens with sirens and has a banging electro beat with a catchy chorus, which impressed critics and Britney fans around the world. It wouldn't be surprising for the song to enjoy renewed popularity with crowds who like to rely on humor to lighten the mood.
In the video, Spears is at an underground dance party on the date of the Mayan predicted apocalypse, December 21, 2012. The Mayans were clearly off by a few years, but your shower sing-along playlist absolutely needs this jam — just in case.
Gloria Gaynor, "I Will Survive"
In 1978, singer Gloria Gaynor released this enduring disco anthem about female empowerment. It wasn't long before the song was number one on the Billboard Hot 100, and the Library of Congress called it "culturally, historically and artistically significant." The theme of survival — no matter what — is obviously one people need to hear over and over these days.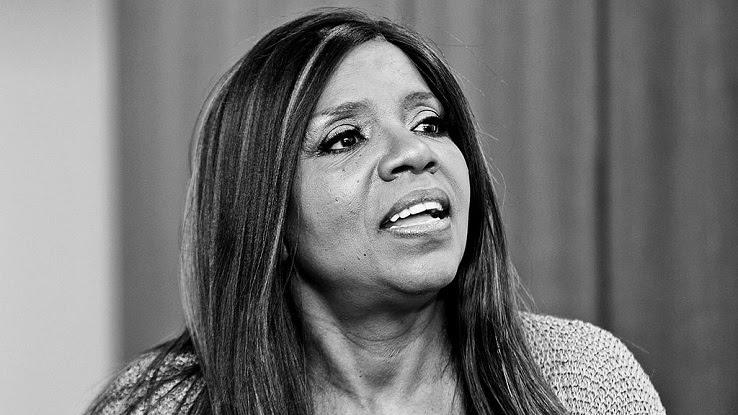 In truth, "I Will Survive" is a story about a woman finding inner personal strength following a destructive relationship that fell apart. "At first, I was afraid, I was petrified…And I grew strong, and I learned how to get along." Gaynor later said, "I wanted everybody, including myself, to believe that we could survive." That's a message we all need to hear right now.
Journey, "Separate Ways (Worlds Apart)"
On their Frontiers album, Journey included a song called "Separate Ways (Worlds Apart)" that peaked at No. 8 on the Billboard Hot 100 for six weeks in 1983. Interestingly, the music video for this song, which was Journey's first ever concept video, has been called one of the worst videos ever. That may sound like a bad thing, but laughter is incredible medicine, so anything that could make us laugh is worth a look.
However, music video aside, the song itself has great lyrics and is awesome to sing along and dance to, even if you're alone. Like Steve Perry once said, "Separate Ways (Worlds Apart)" has "always had a strong effect on the audience, all the way back to the first time we played it — before it was even recorded."
MC Hammer, "U Can't Touch This"
For the grand finale, we chose MC Hammer's "U Can't Touch This" from his 1990 Please Hammer, Don't Hurt 'Em album. This was obviously MC Hammer's most popular single, and it's widely considered to be his signature song. Now, we could officially make it the signature song of the entire coronavirus pandemic.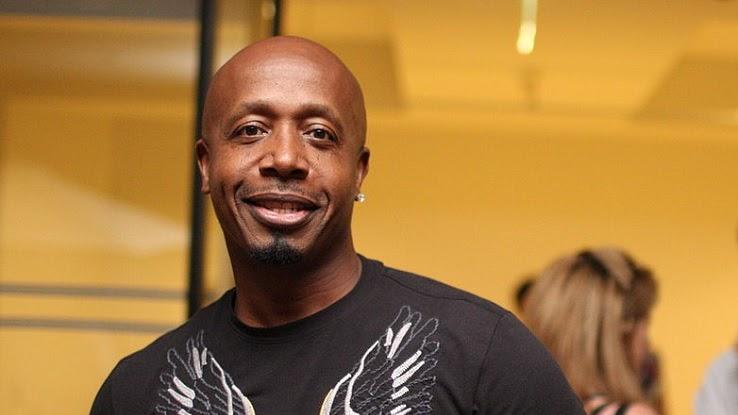 "U Can't Touch This" reached No. 1 on the Billboard Hot R&B/Hip-Hop Singles & Tracks chart in various countries. The phrases from the lyrics, "You can't touch this" and "Stop! Hammer time!" became instant catchphrases, and everyone knows the lyrics. Hammer certainly won't let you forget to wash your hands before you touch anything!