The 2010s were the decade when streaming let us explore music from around the world like never before. Musical genres no longer dictated what we listened to, and as a result, the biggest tastemakers made music that combined influences from all over the musical spectrum.
At the same time, we craved something real. Fantastical displays of reinvention from icons like David Bowie, Prince and Madonna were once celebrated, but as we became infected with Facetune, reality TV and fake news, people craved authenticity. More musicians opened up and revealed themselves than ever before, canceling the "pop deity" routine in favor of relatability. These artists gave us hope, made us dance, and showed us how to resist fitting into just one box.
Kendrick Lamar
No musician had a finger on the trembling pulse of the nation like Lamar in the 2010s. Simply put — Kendrick Lamar is one of the greatest rappers of all time. Four albums and 13 Grammys later, Lamar has cemented himself as a voice for the culture.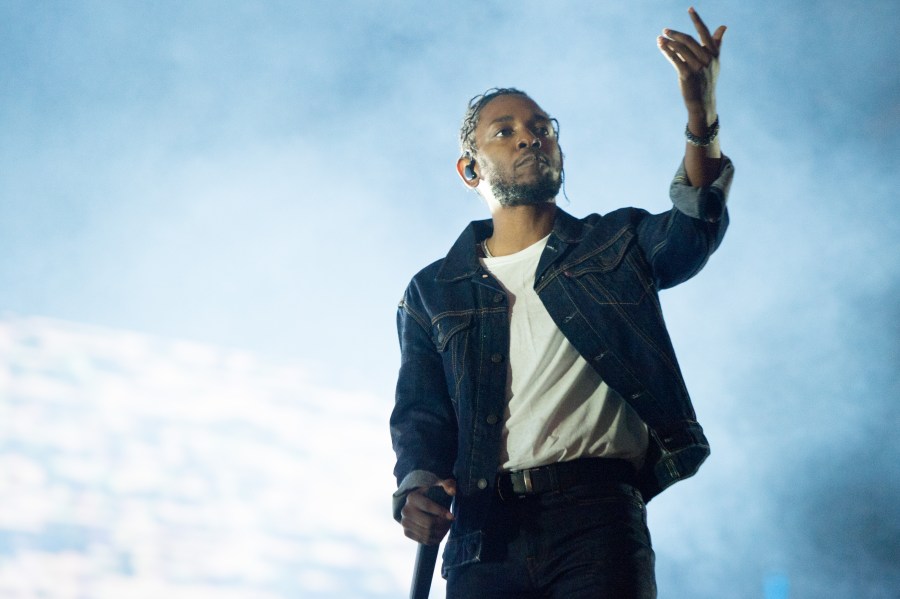 He wasn't promising that all would get better, but proclaiming that "We gon' be alright!" is an example of the kind of reassurance a generation of fearful young men and women needed. Named one of Time's most influential people in the world in 2016, Lamar's 2017 album Damn became the first non-classical and non-jazz album to be awarded the Pulitzer Prize for Music. The album's lead single Humble hit the number one spot on the Billboard Hot 100.
In 2018 Lamar produced the soundtrack for Marvel's Black Panther. A single from the album "All The Stars" earned him an Academy Award nomination for Best Original Song. That year he also found himself opening the Grammy Awards, where he was nominated for seven different awards, and finished the evening having won five of those seven. Lamar would take a bit of a break from producing his own music, only to re-emerge four years later with a new album called "Mr. Morale & The Big Steppers" which was released on May 13th, 2022 on his new website.
Key Tracks: "Alright," "DNA," "Bitch, Don't Kill My Vibe"
iamamiwhoami
Swedish singer-songwriter Jonna Lee's audiovisual project was the decade's first taste of a viral video campaign on YouTube. Each week, the YouTube channel iamamiwhoami would upload haunting, distorted video clips of a blonde woman in the woods with hidden messages and codes for viewers to decipher.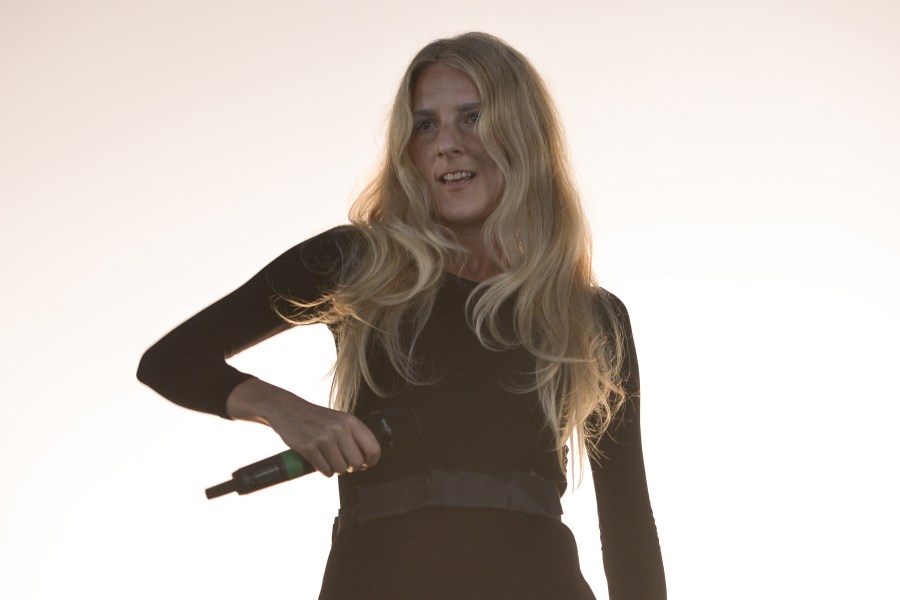 Music critics and viewers alike took the bait, debating endlessly online on whether the mysterious messages were coming from Björk, Goldfrapp or even Christina Aguilera. It was the first (and most unique to date) taste of artists using YouTube to create mystery and intrigue for an upcoming music project. After releasing an audiovisual album and putting on a so-called performance art "concert" as iamamiwhoami, Lee launched a solo career as ionnalee, calling it a continuation of her YouTube channel persona.
Several tours were planned after this rebrand, the last of which was announced in February of 2020 and was intended to be a celebration of her project that began 10 years prior. This tour was canceled in light of the pandemic, but in September of that year the artist performed a live-streamed concert that you can still watch on YouTube.
Key Tracks: "B," "Fountain," "O"
M.I.A.
M.I.A. expertly blended hip-hop with seldom-heard rhythms from countries and genres across the world in the 2000s, with her breakout song "Paper Planes" kickstarting her mainstream popularity and success. In the 2010s, she kept her global sound but focused her message on even more politically charged themes, leading the decade in protest music.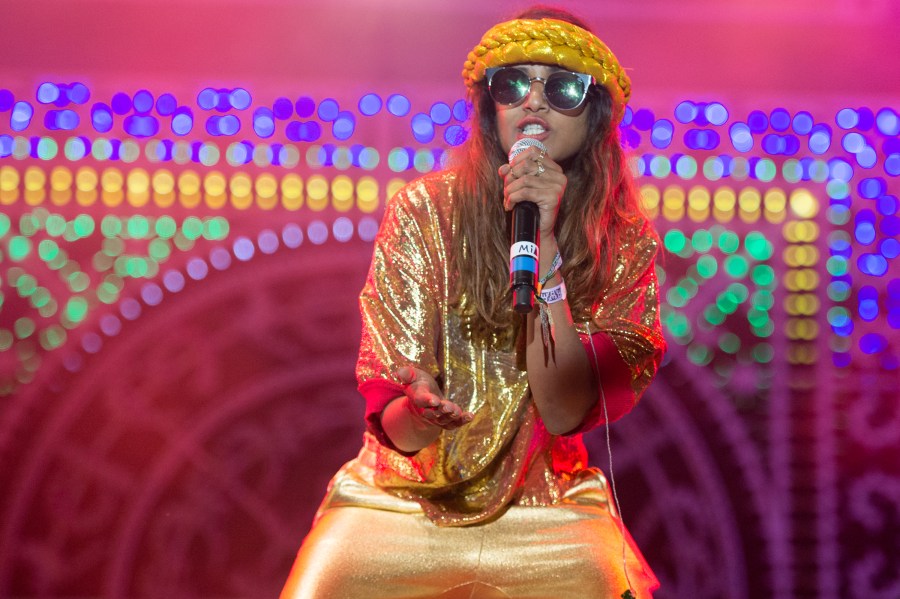 She warned us that our digital data was being collected by the government. She told us that the border crisis would threaten the lives of immigrant refugees. She even co-wrote a song about paying better attention to facts with WikiLeaks' founder Julian Assange. She brought the noize and rallied her fans to take action, all while giving us memorable collaborations with mega-stars like Madonna and Nicki Minaj.
But the daughter of Sri Lankan Tamil parents, who was displaced by war at a young age, expressed repeated frustration with an industry that stifled her activism. In an interview with another Tamil journalist, she says, "They put you on television, and I'm a pop star. But we can't be specific with our problems." In 2020, she launched a Patreon to fund her independent work, and fans are hopeful that her new, self-funded work will be less constrained.
Key Tracks: "Borders," "Bad Girls," "Born Free"
Salem
The emo mallrats who bought their favorite pop-punk bands' merch at Hot Topic largely dominated the goth aesthetic in the early 2000s. In 2010, the trio out of Traverse City made up of Jack Donoghue, John Holland, and Heather Marlatt released King Night, an album that kidnapped the goth vibe along with music critics' attention with their scuzzy, bass-blasting house and hip-hop spell.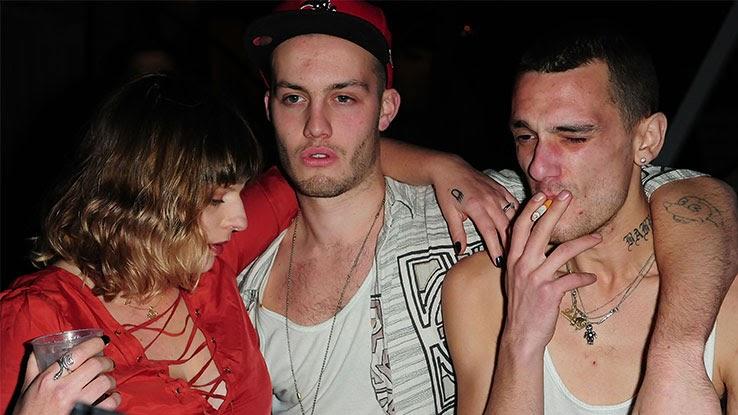 Salem were intentionally provocative, suspiciously demonic and proudly subversive towards the traditional music industry guidelines. They laid the groundwork for other jaded young musicians with little musical training to embrace music production, gothic tropes and a disregard for the rules. Not only was Salem decade-defining, but we can't help but feel that the trio paved the way for artists dominating the airwaves today — namely five-time Grammy-winner Billie Eilish.
In 2020, after 8 years of inactivity, the group released a second album, but this time as a duo without Marlatt, who took to Instagram to protest the move.
Key Tracks: "King Night," "Redlights," "Hound"
Lana Del Rey
Lana Del Rey was Elizabeth Grant's soft-spoken muse inspired by American nostalgia, tragic romance and trip-hop who sang torch songs about video games and blue jeans. When critics initially sparked internet debates over her authenticity and credibility, they overlooked her expert songwriting.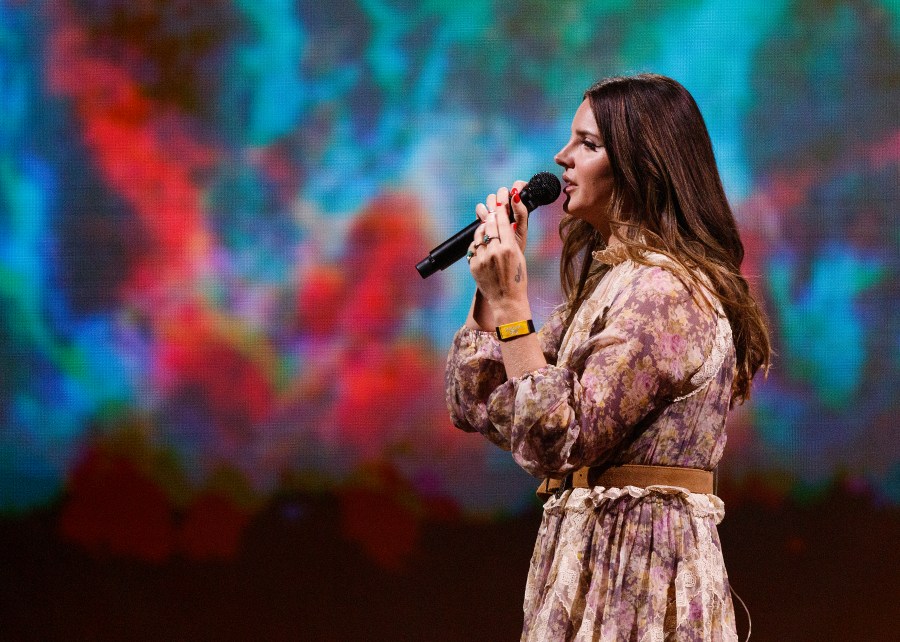 From 2012's Born to Die to 2019's Norman F****** Rockwell!, Del Rey's signature melancholia inspired countless pop singers to embrace the beauty inside pain. Her consistent lyrical prowess and spot-on cultural critiques have made her one of the decade's great American songwriters. "A lot of my songs are not just simple verse-chorus pop songs," she told The Guardian. "They're more psychological." Early on in her career, Del Rey was told this melancholy, Lynchian vibe wouldn't work on the radio, but, in the end, she tapped into something we were all feeling.
Key Tracks: "Video Games," "Love," "The Greatest"
Frank Ocean
In July 2012, Ocean released his debut, the critically acclaimed Channel Orange. It wasn't just a fantastic, cohesive R&B album, but it also changed the conversation around an artist's personal life and sexuality.
Right before the album's release, Ocean confessed that his first love was for a man. Suddenly, rumors and conjecture fell to the wayside, and Ocean showed queer artists to follow how to take control of their own narratives. Later, Ocean chose not to submit Blonde for Grammys consideration, stating that the institution "just doesn't seem to be representing very well for people who come from where I come from, and hold down what I hold down."
Frank Ocean has no doubt paved the way for other queer artists, among them Lil Nas X, who has named Ocean as one of his biggest idols and recently told Ocean that he'd love to collaborate.
Key Tracks: "Nights," "Bad Religion," "Thinkin Bout You"
Robyn
It was only 2010, but Robyn released the best pop song of the decade. With "Dancing On My Own," Robyn created the formula for every successful pop song for Taylor Swift and Katy Perry to follow: touches of disco and house music, emotional vulnerability and a message for the underdog.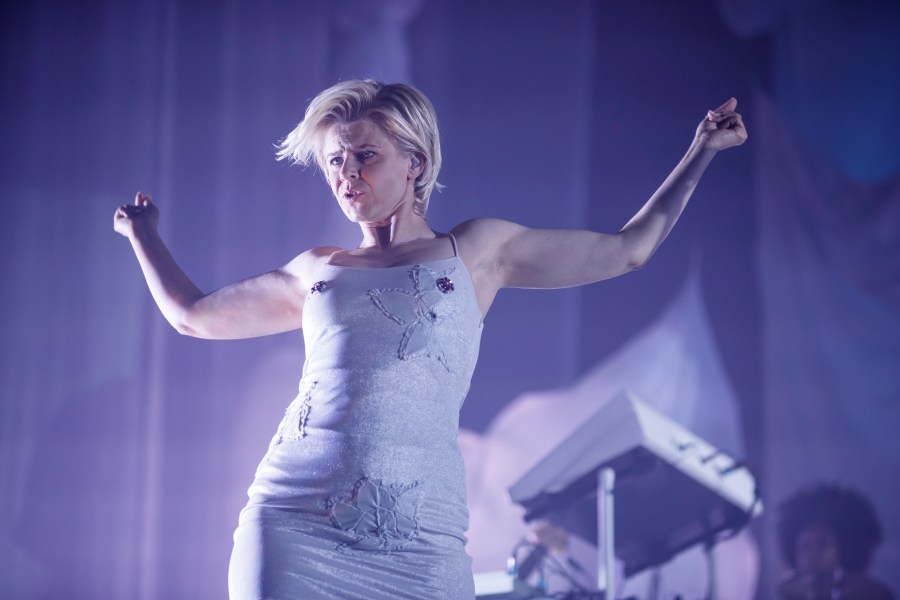 Her Body Talk project was released in three glorious installments in 2010, and frankly, she didn't have to release anything else. Then came Honey in 2018 with even more incredible heartfelt songs for the dance floor. "[Honey is about] this sweet place, like a very soft ecstasy," she told Pitchfork. "I danced a lot when I was making it."
Robyn has been quiet since Honey came out. We don't know what, if anything is next for the artist, but we'll be ready to welcome her with open arms and ears if the time comes for a victory lap.
Key Tracks: "Dancing On My Own," "Indestructible," "Missing U"
Future
Future was on a roll in the 2010s in every sense of the word. He released 12 albums and mixtapes in a decade, with a catalog centered around drugs, drinking and debauchery. Rapped through his signature relaxed, Auto-Tuned croon, Future was the poster boy of trap and mumble rap.
The rapper made Billboard 200 history when his 2017 albums Future and Hndrxx made him the first artist since 2014 to debut two No. 1 albums in consecutive weeks. For other artists, having Future on one of your songs elevated the atmosphere to an ambient, Atlanta-cool. Try and find a smoother rap song that doesn't feature Future. You simply can't. And to back us up is GQ, who named Future the Best Rapper Alive in early 2022.
Key Tracks: "Mask Off," "March Madness," "Jumpman (feat. Drake)"
Nicki Minaj
Nicki Minaj was everywhere in the 2010s. Seriously, it was hard to find a radio station or Billboard chart that Minaj wasn't on from week to week. It's because she possesses a unique versatility to appeal to serious hip-hop diehards and 8-year-old girls on The Ellen DeGeneres Show.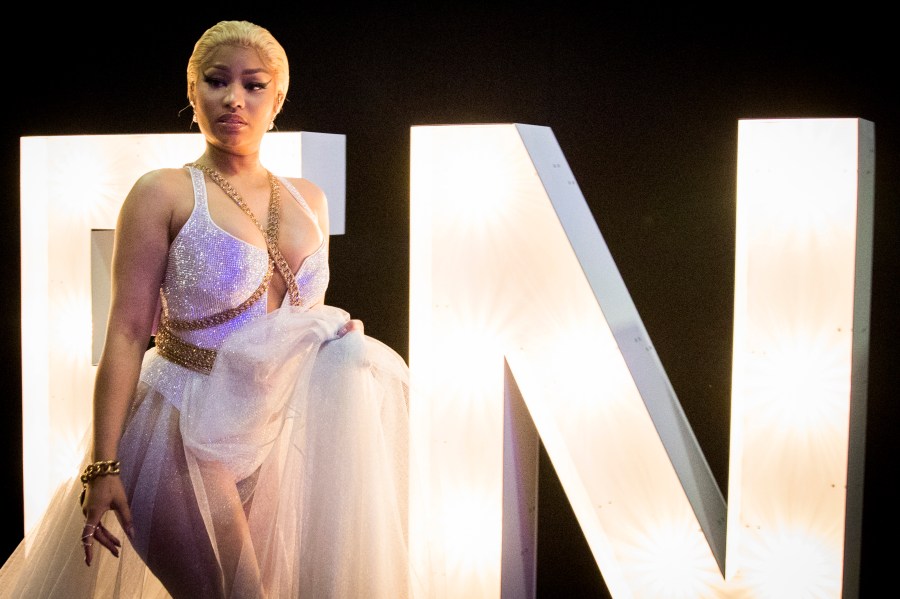 The rapper's first studio album, Pink Friday, peaked at No. 1 on the Billboard 200 and went certified triple platinum. Known for her use of alter egos and accents, Minaj has sold an impressive 30 million singles as a lead artist and a jaw-dropping 60 million singles as a featured artist. Needless to say, her albums, singles and guest features on rap, R&B and pop songs dominated the music world, making Minaj the undisputed queen of hip-hop in the 2010s.
Key Tracks: "Come on a Cone," "Beez in the Trap (feat. 2 Chainz)," "Chun-Li"
Big Freedia
Bounce music is an energetic style of New Orleans hip-hop music that pairs well with a skilled twerker on the dance floor. No one could lead bounce music's parade into the global consciousness better than New Orleans-native Big Freedia. Big Freedia identifies as a gay Black man with a feminine stage persona who is fine with any pronoun.
You can hear his infectious voice in chart-topping songs from Beyoncé and Drake to Sia and Diplo. Everyone wanted a slice of the lust for life captured in Freedia's music and lifting bounce's popularity in the process. Of bounce, Freedia wrote that for her and other folks "who lived under such constant oppression — the violence, poverty, and homophobia — Bounce is our way to transmute that pain into joy."
In 2020 Big Freedia released a documentary about growing up in New Orleans and gun violence, which was the cause of her brother's death.
Key Tracks: "Karaoke (feat. Lizzo)," "Booty-Whop," "Explode"
J Balvin
José Álvaro Osorio Balvín, better known as J Balvin, is the Colombian singer responsible for bringing Reggaeton back from the early 2000s. But unlike the music from years ago, J Balvin sings almost exclusively in Spanish, with hits like "Ginza" and "6AM".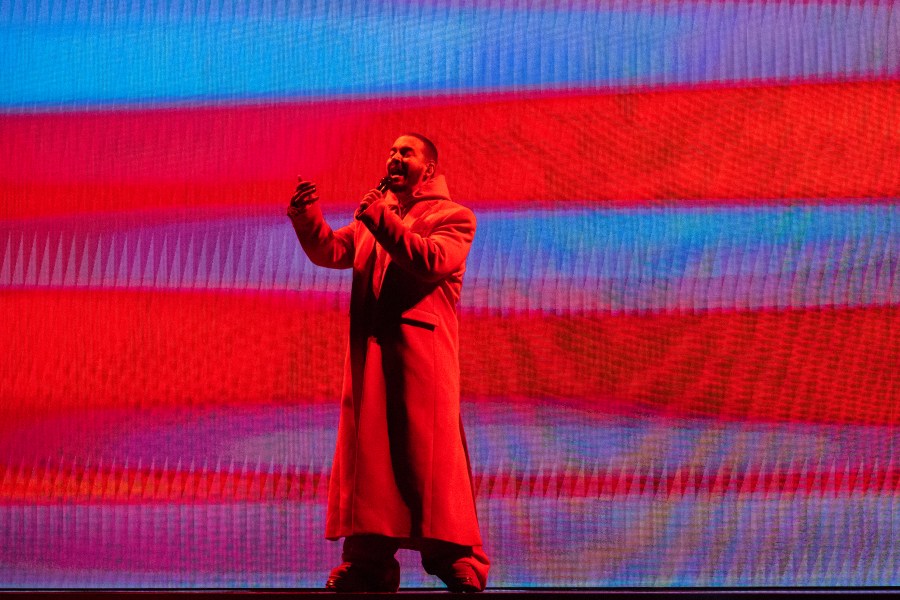 Ever the trendsetter and boundary pusher, J Balvin was the first Latino artist to be a Lollapalooza headliner. As of 2019, J Balvin has sold over 35 million singles and over 4 million albums worldwide, certainly proving that Spanish-language music has a global audience. In 2020 he was included on Time's list of the most influential people in the world, and named one of the Greatest Latin Artists of All Time by Billboard.
Key Tracks: "Mi Gente (feat. Willy William)," "Contra La Pared (feat. Sean Paul)," "Con Altura (feat. Rosalía & El Guincho)"
M83
Anthony Gonzalez's post-rock project M83 found its footing in the 2000s with an exhilarating blend of shoegaze and dream-pop. But it wasn't until their 2011 Grammy-nominated album Hurry Up, We're Dreaming that the world paid attention to their signature symphonic '80s synth sounds.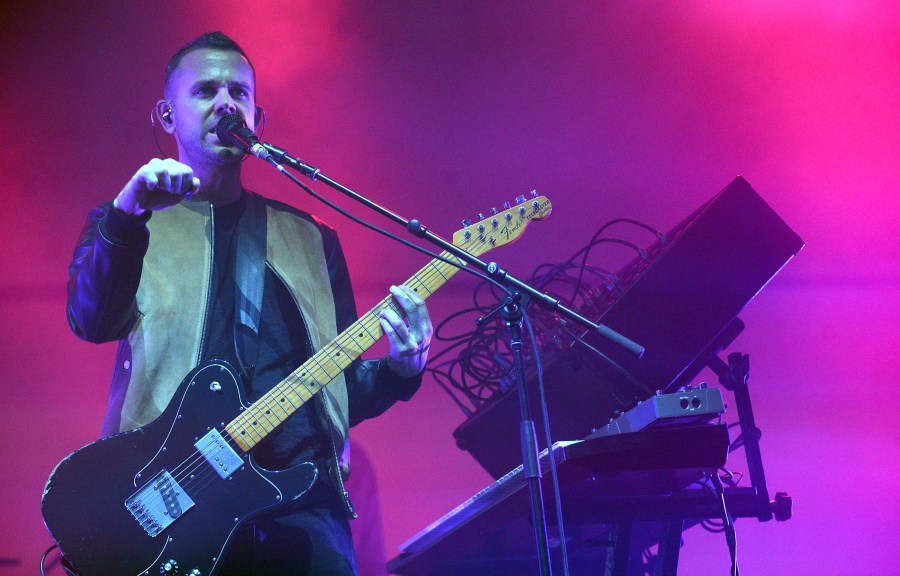 The dream pop album's lead single, "Midnight City," offered the world an inescapable earworm that sounded like it came straight out of a 1980s prom, saxophone solo included. Inspired by bands with a penchant for ambient music, like My Bloody Valentine, Pink Floyd, M83 made synth-pop cool again and kicked off a decade-long trend of musicians revisiting what made '80s pop so catchy. 
Key Tracks: "Midnight City," "Intro (feat. Zola Jesus)," "Time Wind (feat. Beck)"
Lil Uzi Vert
The days of sounding like the toughest rapper in hip-hop were long gone in the 2010s. Instead, a collection of rappers from SoundCloud challenged each other to sound the most evasive and childish while covering heavy subjects like sex, drug use and violence.
Lil Uzi Vert's "XO TOUR Llif3" is the best example of a successful crossover from SoundCloud track to Billboard chart-topper. His debut studio album Luv Is Rage 2 (2017), on which "XO TOUR Llif3" was the lead single, debuted at No. 1 on the Billboard Top 200, eventually going Certified Platinum. Needless to say, Lil Uzi Vert became the pop-punk power player of a subgenre of rap that dominated the decade.
Key Tracks: "XO TOUR Llif3," "Sanguine Paradise," "Futsal Shuffle 2020"
Drake
Drake's reign was all over the 2010s, and so was his music. Releasing five successful studio albums and three mixtapes in a decade is no easy accomplishment, especially considering how many genres he explored throughout his catalog.
No artist quite exemplifies how blended musical genres became like Drake. The musician easily coasted through rap, bounce, dancehall, trap pop and R&B, all while topping the charts and ending the need to categorize performers. With over 170 million records sold, the four-time Grammy Award-winner is one of the world's best-selling musicians. Drake is also a multi-record holder when it comes to the Billboard charts, including the most charted songs among solo artists in the history of the Billboard Hot 100.
Key Tracks: "Started From the Bottom," "Hold On, We're Going Home," "Nice for What"
Lorde
At first, she was a sneering teenager who lamented about never being a royal. Then the world fell in love with her thoughtful songwriting and melodramatic take on electropop. Suddenly, the soft-spoken singer was pop music royalty, hanging out with the likes of Taylor Swift and her cohort of musicians, actors and models.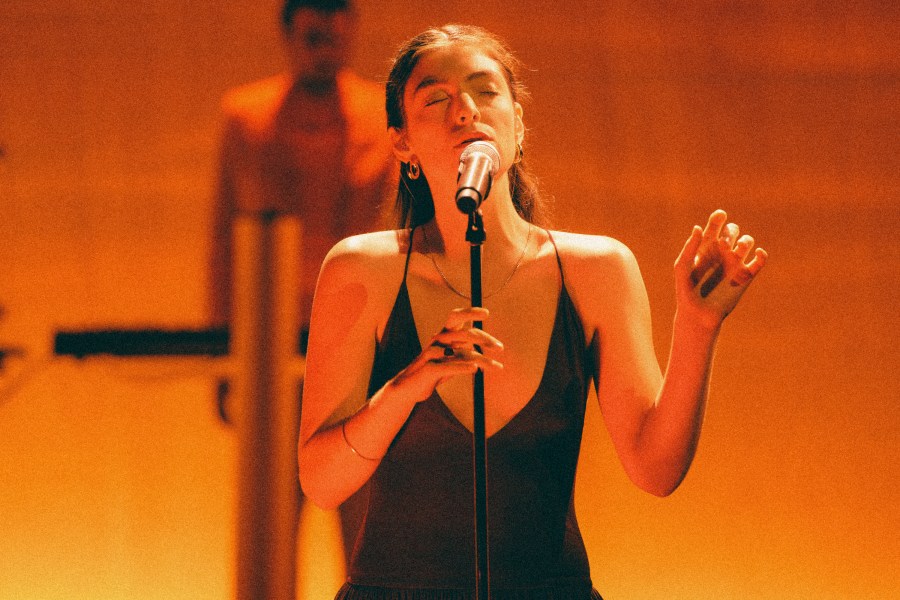 Lorde's 2017 sophomore album Melodrama debuted at No. in the U.S. and earned her a Grammy nomination. Her voice wasn't full of the melisma that divas of prior decades used, making even her covers of songs by iconic artists like David Bowie and Björk transportive. Instead, her catchy, hushed cries paved the way for other whispering pop stars like Grimes and Billie Eilish.
Key Tracks: "Royals," "Team," "Green Light"
Beach House
The atmospheric dream-pop duo are experts at creating emotionally climactic symphonies. In the 2000s, their first two albums were devoted to the lo-fi chillwave sound that dominated the decade.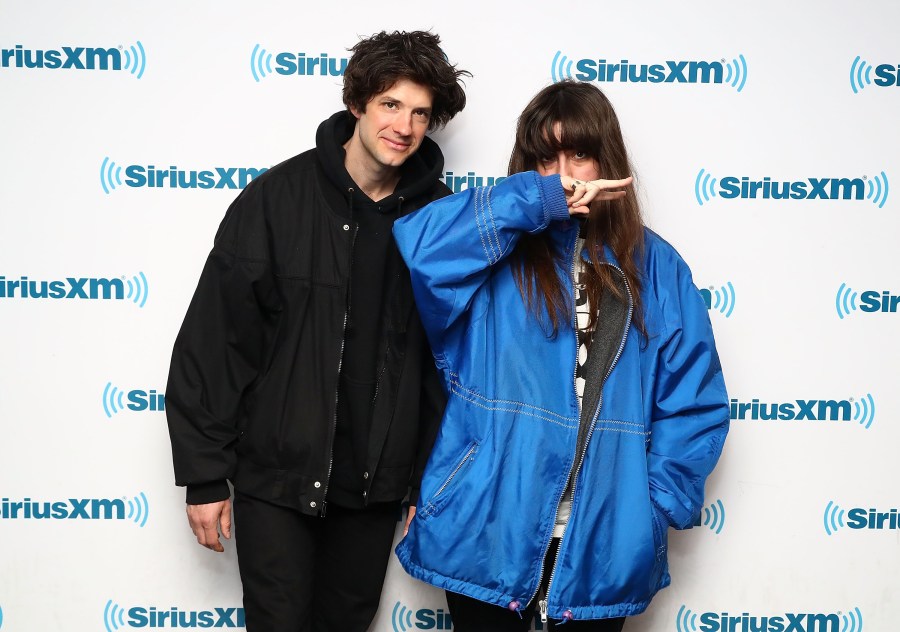 But on 2010's Teen Dream, they raised the stakes with breathtaking peaks fueled by passion and nostalgia. With each album that followed, Beach House's sonic landscapes grew even more grandiose, which was fitting (and comforting) during such a tumultuous decade. In an interview with Pitchfork, vocalist Victoria Legrand commented on the fact that Beach House is just composed of her and guitarist Alex Scally, saying "[O]ne of the reasons this has been such a fulfilling experience for me is that with two people, it's so much easier to achieve things that feel exciting and new."
Key Tracks: "10 Mile Stereo," "Myth," "Levitation"
Rihanna
Rihanna was already a bonafide pop star at the start of the decade, but things needed to shift. Like Madonna and Christina Aguilera before her, she needed to take ownership of her image and sound.
After seven successful albums, Rihanna released Anti, her most critically acclaimed album to date — and one that spanned genres, all while keeping her commanding edge at the forefront of each track. A true diva knows when to switch things up. With over 250 million records sold, the nine-time Grammy Award-winner is one of the world's best-selling musicians.
Key Tracks: "We Found Love," "Work (feat. Drake)," "Needed Me"
Imagine Dragons
In the 2010s, a mainstream rock band was hard to find atop the charts. Imagine Dragons found success by taking rock music and incorporating pop, EDM and hip-hop into their tracks. It was a formula that worked across four chart-topping albums.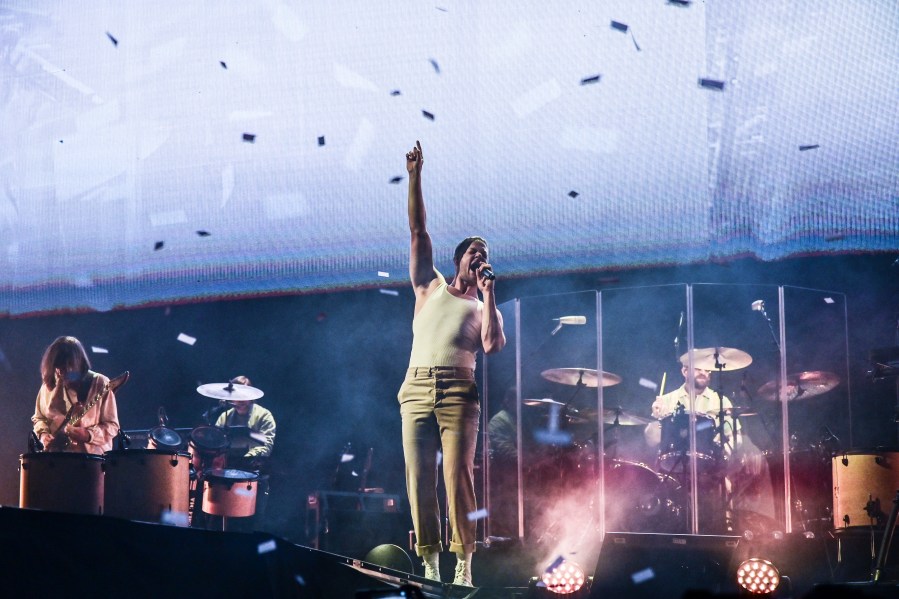 Did they upset rock purists and repel indie rock enthusiasts? Sure. But by experimenting with their sound and chasing trends from other genres, the band was able to keep rock music from falling off the charts completely. In fact, the top three rock songs of the 2010s on the Billboard charts — "Believer," "Thunder" and "Radioactive" — all belong to Imagine Dragons.
Key Tracks: "Radioactive," "Thunder," "Natural"
Psy
Naysayers dismissed Psy as a novelty. It's understandable. His video for "Gangnam Style" had all the ingredients of another flash-in-the-pan viral video. Not to mention, the song charted at #1 in over 30 countries, went 10x Platinum in Australia and 5x Platinum in the US and, has over 3.3 billion YouTube views.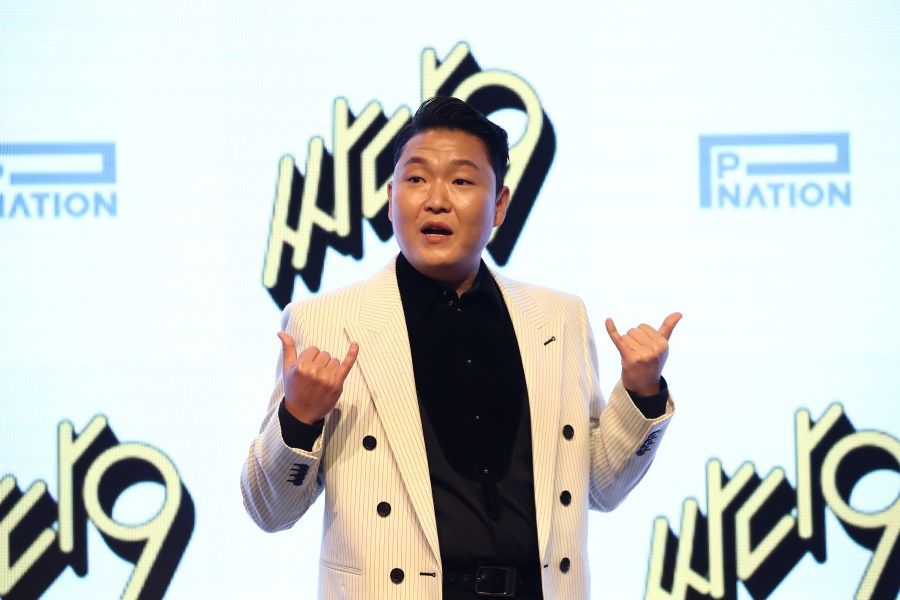 But people wanted more over-the-top music videos and party anthems. Enter K-pop. As the 2010s' MC Hammer, Psy got everyone up on their feet while introducing the Western music industry to K-pop. Acts like 2NE1, BTS and Blackpink followed with their own elaborate music videos and legions of new fans.
Key Tracks: "Gangnam Style," "Daddy (feat. CL)," "New Face"
LCD Soundsystem
They're the band that couldn't quit. After 2010's This Is Happening, LCD Soundsystem went on a world tour that frontman James Murphy billed as the group's last. Diehard fans were devastated. Not even the documentary Shut Up and Play the Hits to commemorate their final show felt like an appropriate end.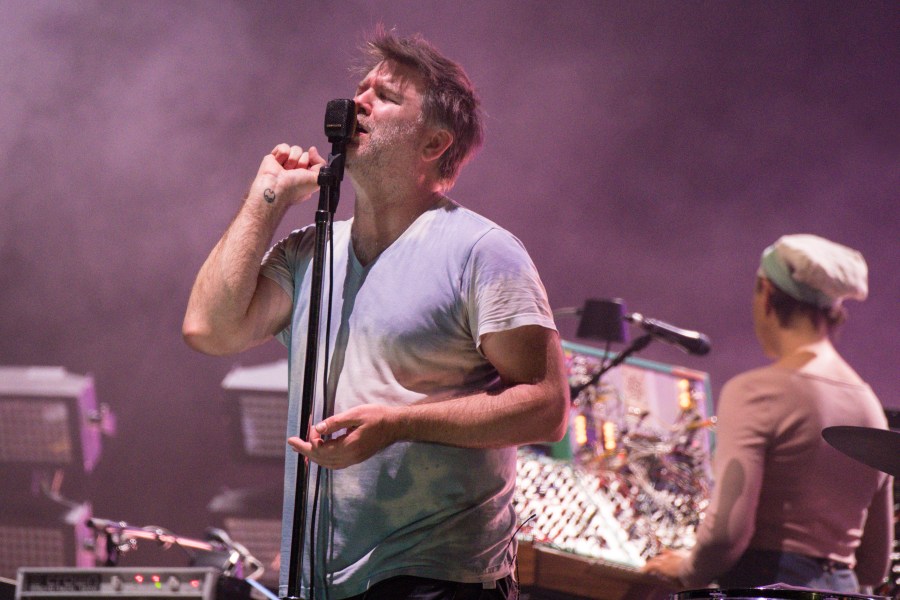 Much to fans' delight, the dance-punk powerhouses reunited a few years later to top billings throughout the festival circuit. Coincidentally, their next new album American Dream gave them their first number one Billboard album. The reunion also earned them critical success when the song "Tonite" won Best Dance Recording at the 2018 Grammy Awards, earning the band their first ever Grammy win. Calculated or not, it was a formula replicated by several other musical acts in the festival era.
Key Tracks: "Dance Yrself Clean," "Oh Baby," "American Dream"
Kacey Musgraves
Musgraves' first two albums of the decade played by the rules of relatively traditional country music. But on 2018's Golden Hour, she created her own modern, neo-traditional sound far more fitting for the 2010s.
Golden Hour brought disco, LGBT acceptance, and psychedelics to a country record that resonated well beyond the country-music fan base, earning her new fans and several awards. In fact, Golden Hour won Album of the Year at the Grammys, the CMAs and the ACM awards, making Musgraves the sixth artist to win all three awards for the same album. 
Key Tracks: "Merry Go 'Round," "Space Cowboy," "Slow Burn"
Janelle Monáe
Like David Bowie before them, Monáe's music was inspired by their muse. "Cindi Mayweather," an android from a hip, Metropolis-like future, mixed funk and electronic elements like early Prince and Janet Jackson before her. But Monáe's message was different.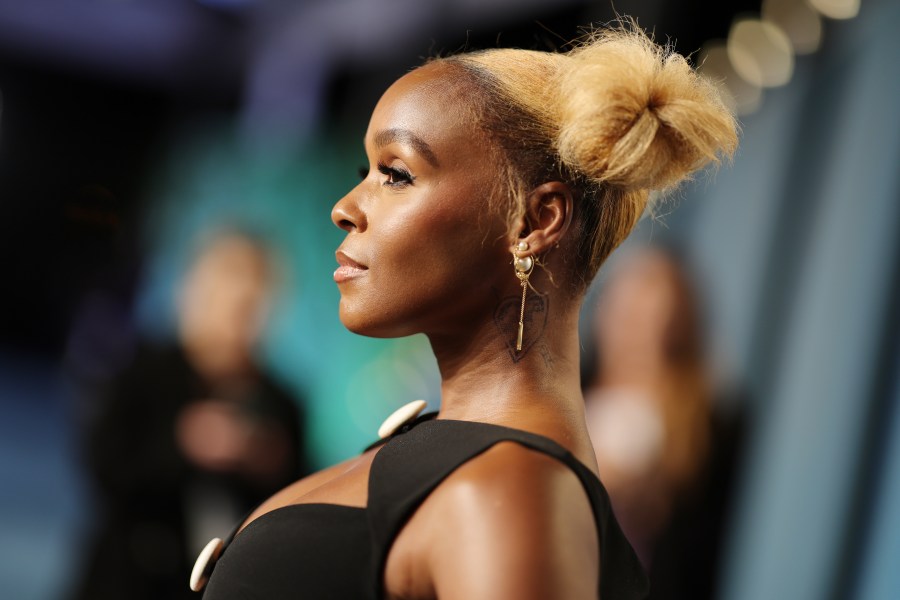 "I speak about androids because I think the android represents the new 'other'," Monáe told the London Evening Standard in 2013. "[W]hat I want is for people who feel oppressed or feel like the 'other' to connect with the music and to feel like, 'She represents who I am.'" After two critically acclaimed albums, Monáe embraced her authentic self with Dirty Computer, empowering a new generation of "the other." Empowerment pop from the rising diva never sounded better.
Key Tracks: "Tightrope (feat. Bad Boi)," "Electric Lady (feat. Solange)," "Make Me Feel"
James Blake
When the batteries wore out on dubstep's dominance in the 2000s, James Blake slowed down dubstep's bassline and blended it with ambient, minimal R&B. Blake became the post-dubstep poster boy and has since collaborated with big names like Bon Iver, Kendrick Lamar, Frank Ocean and Beyoncé.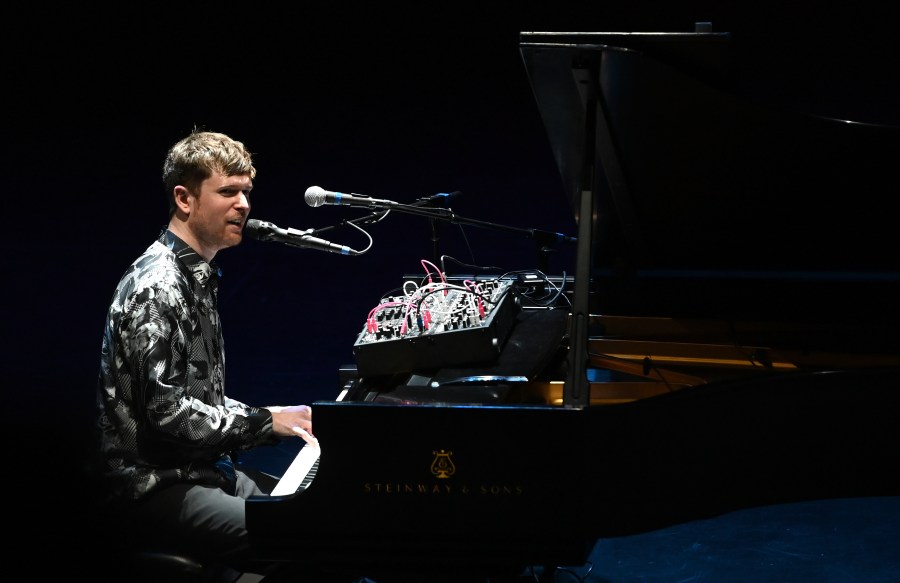 Four albums later, Blake's signature sound has held strong, achieving more critical acclaim with each release. He also ushered in a wave of soft-spoken, self-reflecting musicians like Sampha, Active Child and Rostam. Of Blake's unique sound, music critic Mark Fisher wrote that "listening back to Blake's records in chronological sequence is like hearing a ghost gradually assume material form."
Key Tracks: "The Wilhelm Scream," "Retrograde," "Modern Soul"
Arcade Fire
Arcade Fire proved that getting labeled "indie rock" doesn't have to keep you from impacting the mainstream. The Suburbs, their third studio album, surprised the industry and listeners after taking home the Grammy Award and Juno Award for Album of the Year in 2011.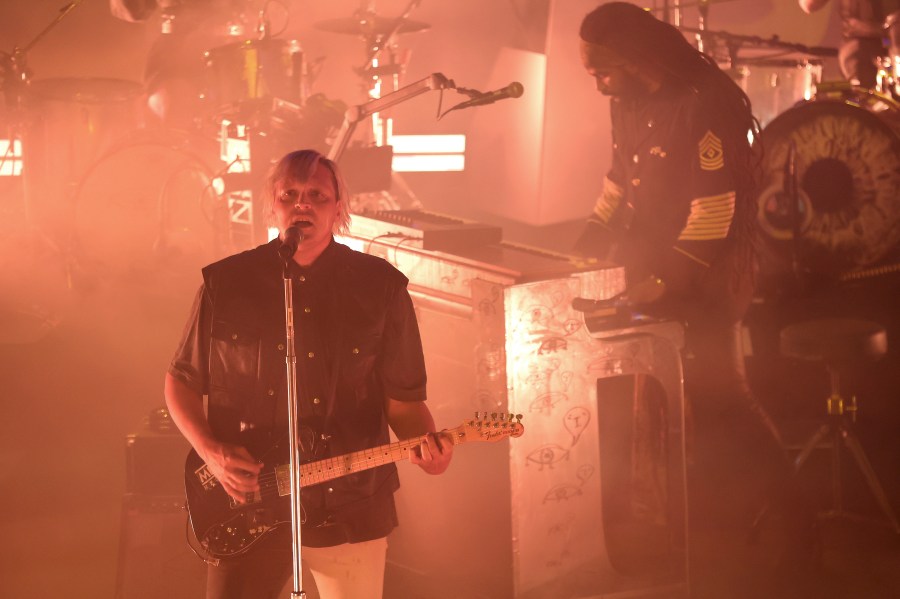 Their music continued Springsteen's tale of the working man's struggles but evolved to incorporate the decade's anxieties with symphonic, emotional dance-rock. The multi-instrumentalist band members are incredible to watch live with them often trading out keyboards and bass guitars for instruments like the glockenspiel, harp and hurdy-gurdy.
Key Tracks: "Half Light II (No Celebration)," "Everything Now," "Reflektor"
Luis Fonsi
"Despacito," Fonsi's comeback song with Reggaeton legend Daddy Yankee, was more than 2017's indisputable "Song of the Summer." It was the catalyst for the wave of Spanish/Latinx music to break through radio airwaves.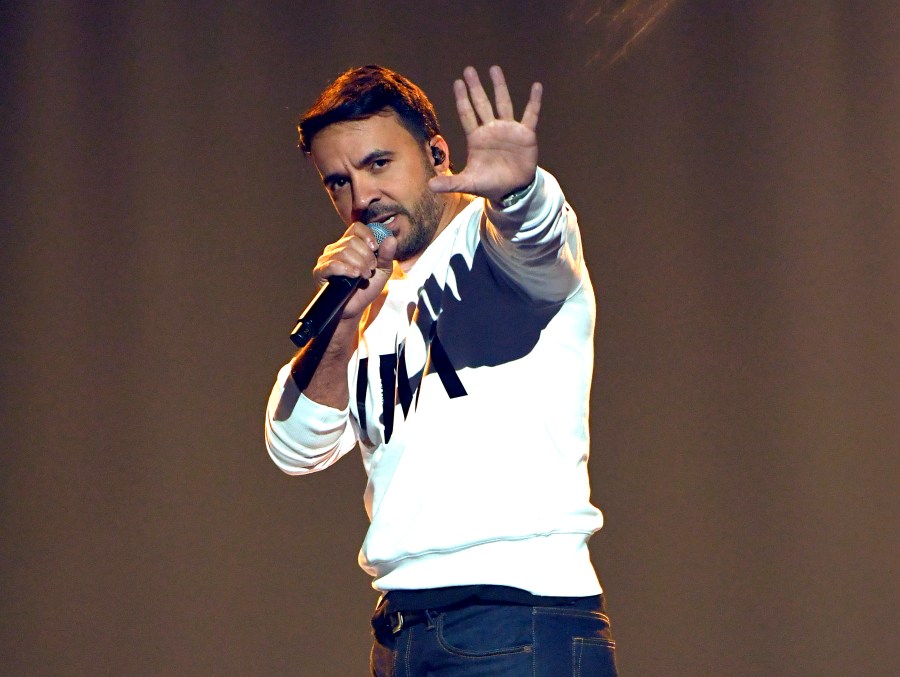 "Despacito" stands alone on YouTube with more than 6.6 billion views, making it the most viewed music video of all time. As of 2018, "Despacito" had sold a record-breaking 11 million copies and, as of February 2020, the music video for the song was the most-watched YouTube video of all time with over 6.6 billion views, surpassing even Psy's "Gangnam Style." Later that year, the video was eclipsed by Baby Shark (do do, do do do do).
Key Tracks: "Despacito (feat. Daddy Yankee)," "Échame la Culpa (feat. Demi Lovato)," "Imposible (with Ozuna)"
Adele
Adele broke major records with 21 and 25, her award-winning albums that expertly blended folk, pop, Motown soul and Southern blues. Using her formula of melding honest, emotional songwriting with music that drew from genres of the past, Adele created albums that were simply timeless.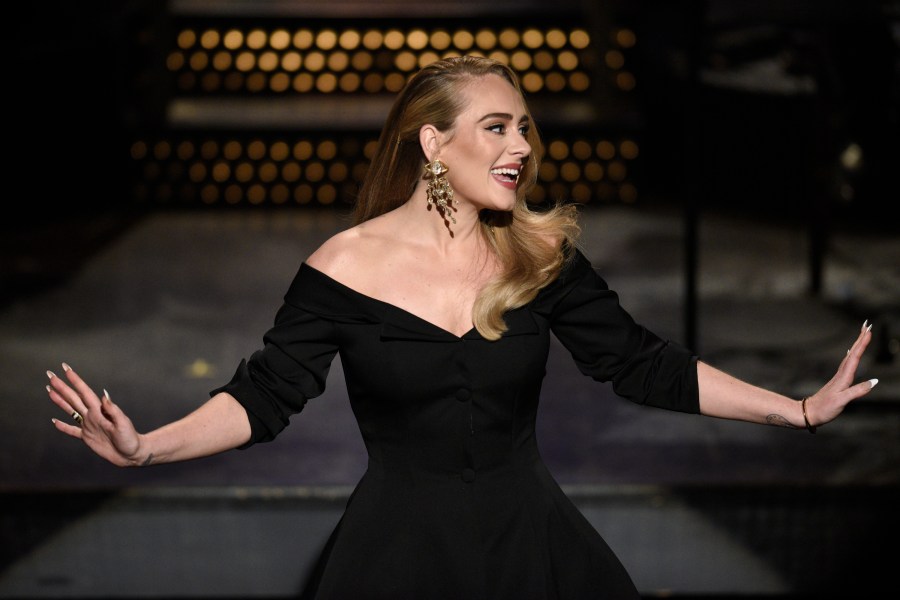 Just look at the charts for proof. Her 2011 album 21 was the best-selling record of 2011 and 2012, and has remained on the charts for a record 450+ weeks. With sales of more than 120 million records, the Academy Award-winner is one of the world's best-selling artists.
Key Tracks: "Rolling in the Deep," "Someone Like You," "Hello"
The War on Drugs
The six-piece band from Philly found their sound somewhere in between heartland rock, shoegaze and psychedelia. Both 2014's Lost in the Dream and 2017's A Deeper Understanding served timeless indie rock for the long drive home.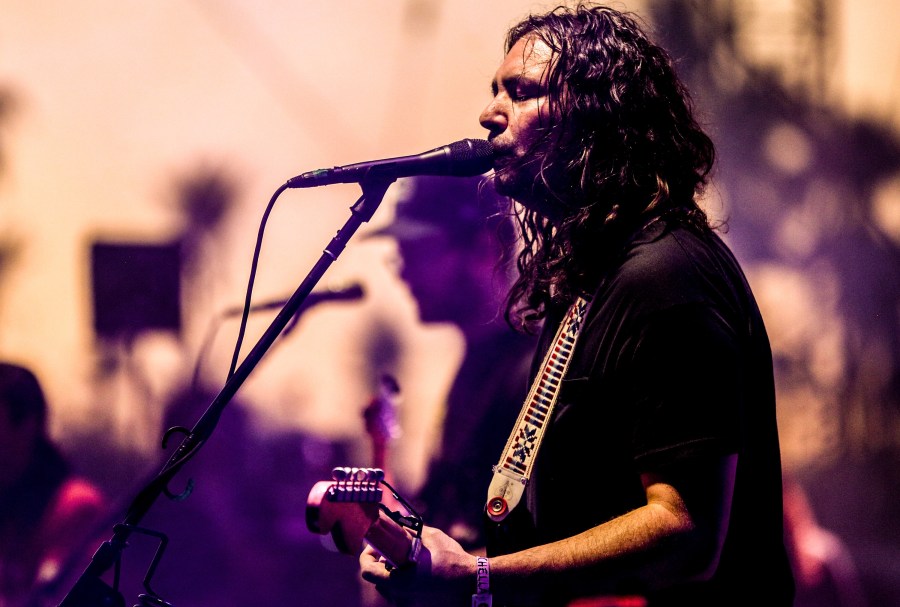 There's no surprise that nostalgia was in overdrive during a decade of darkness, so there's no surprise critics loved getting lost in the dream with the group's comforting, borderline dad-rock. In fact, the ever-nostalgic Grammy voters even awarded them Best Rock Album for A Deeper Understanding.
Key Tracks: "Under the Pressure," "Red Eyes," "Thinking of a Place"
Beyoncé
It was the decade that made the diva an icon. Beyoncé started the decade with 4, where she experimented with R&B and ditched her focus on pop music. Then, she doubled down on experimentation, releasing the self-titled, genre-blending visual album Beyoncé.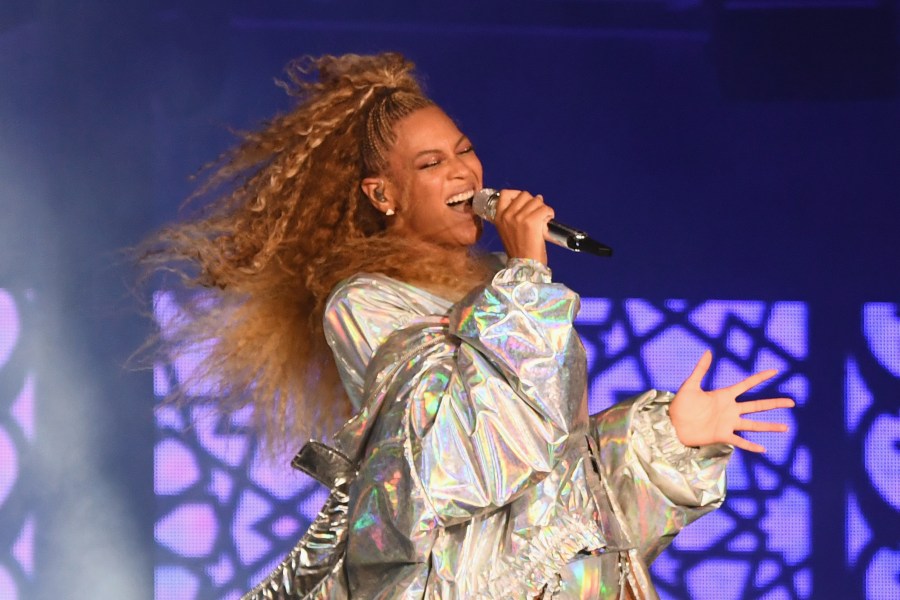 But with 2016's Lemonade, she blended trap, gospel, country, rock, reggae, soul and countless other influences while capturing the emotional duress of processing infidelity. In short, Beyoncé continues to be a living legend.
Key Tracks: "Countdown," "Drunk in Love (feat. Jay-Z)," "Formation"
Tame Impala
If you went to a music festival, any festival, the chances are high that Tame Impala was somewhere on the lineup. The psychedelic rock band started the decade with accusations of being a Beatles' Revolver cover band — just with more acid — but they toured endlessly to make their name.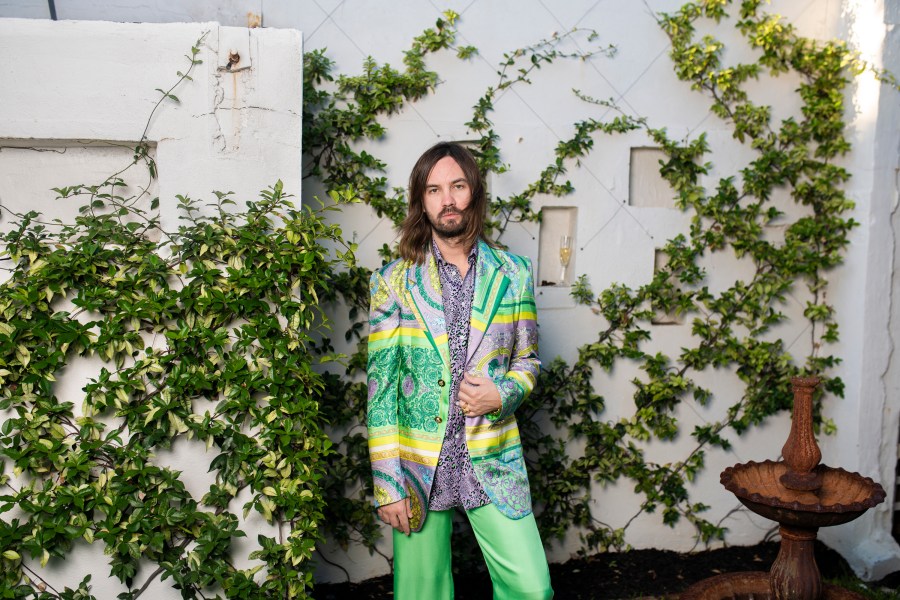 After three albums, and after appearing in as many large-scale music-festival circuits as possible, the band defined themselves as leaders of the next wave of avant-garde hitmakers. In recalling his origins as a musician, the band's founding member Kevin Parker told WOW Magazine that "When I started playing music I got [a sense of satisfaction] from making a song, even if it was just a few noises or drum patterns put together. It was all about the buzz from making something from nothing."
Key Tracks: "Let It Happen," "Feels Like We Only Go Backwards," "New Person, Same Old Mistakes"
Diplo
Diplo is the superstar DJ and music producer who first worked with British-Sri Lankan power player M.I.A. Ever since he made her music take over underground nightclubs around the world, the rest of the industry came calling.
Since then, he spent the decade working on his Jamaican dancehall project Major Lazer and producing mixtapes, albums and tracks with tastemakers from every genre. Fun fact: Diplo's stage name is short for Diplodocus and comes from his childhood love of dinosaurs. It doesn't get cooler than that.
Key Tracks: "Lean On (feat. MØ)," "Watch Out For This (Bumaye)," "Where Are Ü Now (feat. Skrillex & Justin Bieber)"