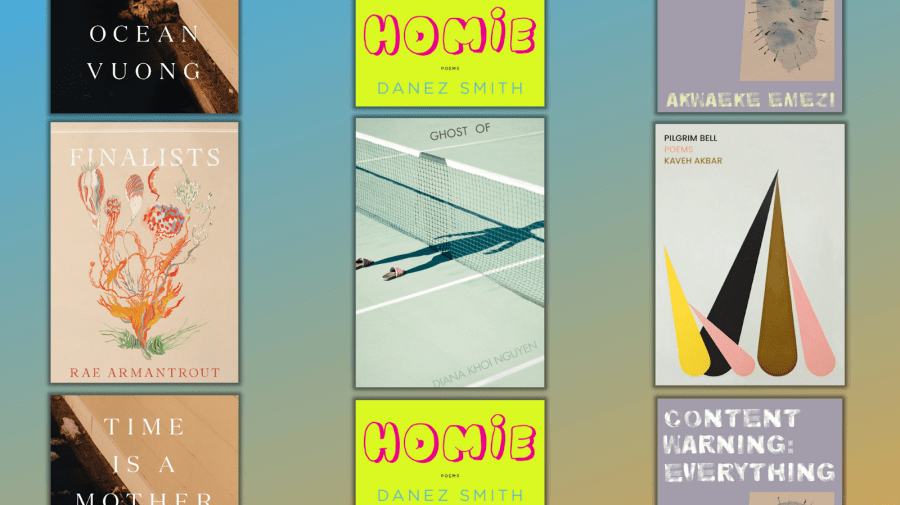 In the United States, National Poetry Month was created by the Academy of American Poets in 1996. Since the late '90s, it's been celebrated annually in both the U.S. and Canada, encouraging poetry readers — and those new to the form — to explore poems all April.
Like the poems it celebrates, National Poetry Month has made an impact on our culture too; for example, in 2001, over 10,000 poetry readers voted on which historical poet they believed most deserving of being on a stamp. The result? Harlem Renaissance writer Langston Hughes received the honor in January 2002, making his poems, life and legacy that much more visible to folks who might not otherwise know of his work.
But the month-long celebration isn't just confined to recognizing poets of the past. This National Poetry Month, we encourage you to support contemporary poets by checking out these poetry collections, and, hopefully, many more!
Ghost Of by Diana Khoi Nguyen
Considered a type of memoir, Nguyen's debut collection commemorates the poet's brother, who died by suicide. Ghost Of has also been called a "mourning song for the idea of family, a family haunted by ghosts of war, trauma, and history" — the haunted family being Nguyen's own.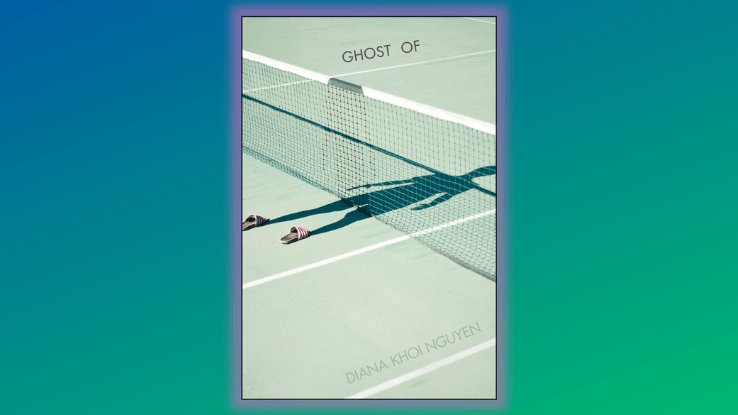 Not only is Ghost Of a book of poems, but it's a multimedia collection as well. As a visual artist, Nguyen collages photos of her late brother, intermixing these images with her writing. This lyrical scrapbook's images are haunting — in a way so effective that the collection even landed on the list of finalists for the National Book Awards for Poetry in 2018.
DMZ Colony by Don Mee Choi
DMZ Colony is a historical recounting of the Korean War and the United States' accountability in the conflict. Staged across eight acts, this collection tells its story through a unique mix of poetry, prose essays, photographs and drawings.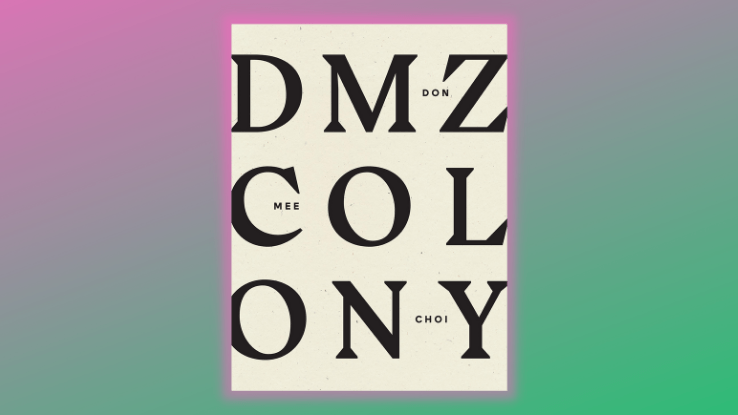 Choi's DMZ Colony won the 2020 National Book Award for Poetry and can be categorized as both a poetry collection and a book of literary criticism, making it a unique read.
Time Is a Mother by Ocean Vuong
A winner of the 2016 Whiting Award and the 2017 T.S. Eliot Prize, MacArthur fellow and celebrated poet Ocean Vuong wrote Time Is a Mother as a follow-up to his lauded 2016 collection, Night Sky with Exit Wounds.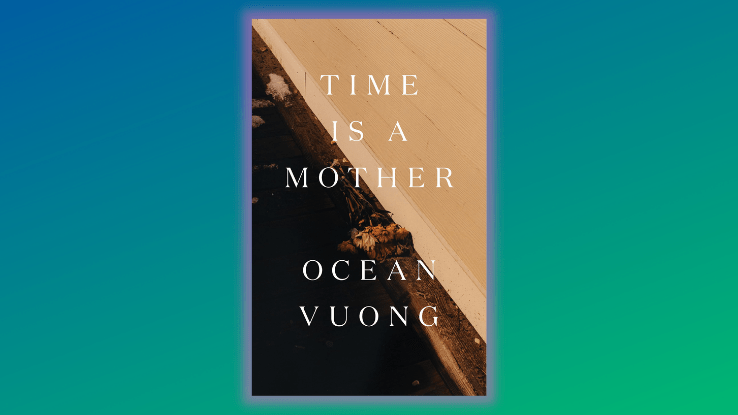 The main themes in Time Is a Mother include personal loss and grief. Vuong describes how he hopes readers will explore his writing with his lines:
"How else do we return to ourselves but to fold / The page so it points to the good part"
Call Us What We Carry by Amanda Gorman
Amanda Gorman is known for being the inaugural poet who read her piece "The Hill We Climb" for the swearing in of President Joe Biden.
Formerly known as The Hill We Climb and Other Poems, Call Us What We Carry is the newly revised version of Gorman's debut collection. In addition to "The Hill We Climb," this collection contains verse that focuses on identity, memory and grief in America.
Customs by Solmaz Sharif
Born to Iranian parents and raised in Istanbul, Solmaz Sharif is an American immigrant who writes of her experience learning the customs of the United States and the intricacies of the English language.
In Customs, she explores and critiques our culture and even poetry itself with a fresh perspective. Customs also earned a National Book Award for Poetry nomination and a New York Times Notable Book award when it was first published.
Finalists by Rae Armantrout
Pulitzer Prize-winning poet Rae Armantrout tells us her thoughts on what it means to be a part of the last generation before the "end of times" in her collection, Finalists.
Full of subtle humor, her verse speaks of finding the beauty in crisis. Armantrout also critiques the systems ingrained into the fabric of America — in particular, capitalism — in this must-read collection.
Love and Other Poems by Alex Dimitrov
Considered a collection of love poems to New York City, Love and Other Poems sees Alex Dimitrov writing about the everyday over the course of a year.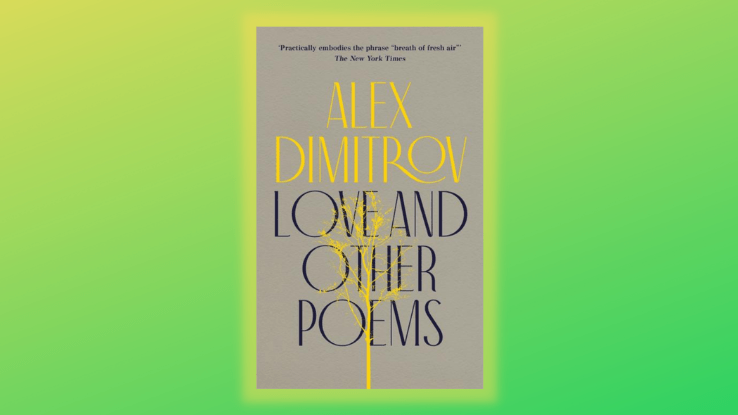 By comparing and contrasting both the shared joy and sadness New Yorkers seem to hold — for example, staring at their phones during a gorgeous sunset — Dimitrov delves into the experience of living in the city, all while speaking directly to the reader.
Pilgrim Bell by Kaveh Akbar
An NPR Best Book of 2021, Virginia Living Favorite Book of 2021 and a TIME Must-Read Book of 2021, Pilgrim Bell is the second poetry collection by Iranian-born writer Kaveh Akbar. The poems of this collection are written as prayers and deal with Akbar's identity as a Muslim person living in an America rife with Islamophobia.
Also included in Pilgrim Bell are poems that reflect on the nature of addiction and family dynamics. If you're looking for a collection that pushes against the constraints of form, you'll be happy to know that some pieces in the book are written in traditional verse, while others are contemporary prose poetry.
Content Warning: Everything by Akwaeke Emezi
Lauded Nigerian writer Akwaeke Emezi has written several celebrated novels, including New York Times bestseller and multi-award-winner The Death of Vivek Oji and the Stonewall Book Award-winning young adult (YA) novel Pet. With Content Warning: Everything, Emezi debuts as a poet, exploring themes of homesickness, abuse, survival and chosen family.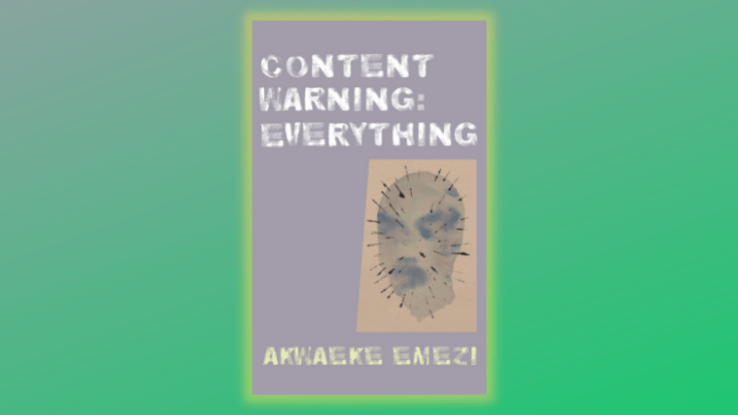 Convinced that the self is impossible to reduce or destroy, Emezi's queer, non-binary identity is evident in their poetry, and the collection as a whole serves to further cement their literary prowess.
Homie by Danez Smith
Graywolf Press notes that Danez Smith's Homie is a "magnificent anthem about the saving grace of friendship," one that was written in the wake of the loss of one of Smith's close friends. The poems collected here confront topics like violence and xenophobia — and the feeling that nothing is quite worthwhile in the face of these, and other, hateful forces.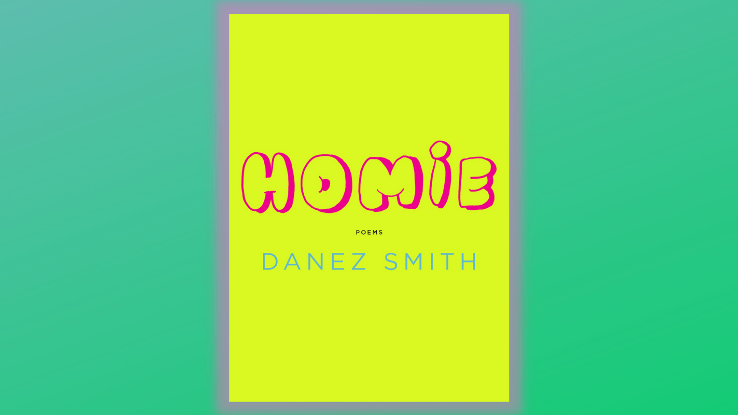 That is, until you get that one text — that one knock on the door — from a friend who knows just what you need. Fellow poet Tish Jones perhaps put it best, saying, "Homie is how we survive ― in verse."
(Note: This synopsis for Homie was originally published in our Best Books of 2020 roundup.)