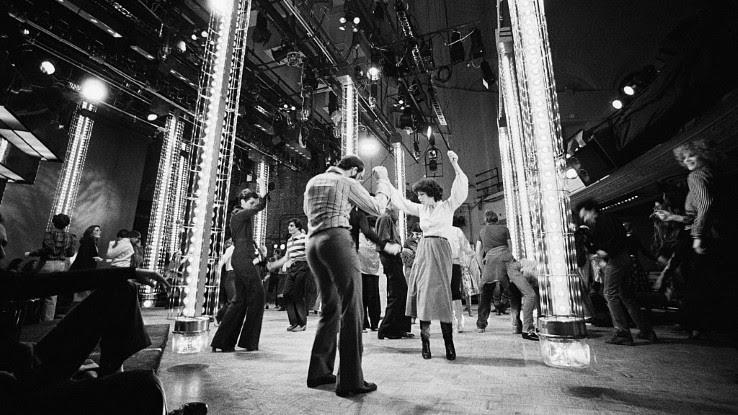 Studio 54 was the place to be in its heyday. The hottest celebrities and wildest outfits could be seen on the dance floor, and illicit substances flowed freely among partiers. To this day the nightclub remains a thing of legend, even if it has been transformed into a theater. But, thanks to photographers who were in the right place at the right time, we can get glimpses of what a crazy night out at Studio 54 was truly like.
The Birth of Studio 54
Originally opened as an opera house in 1927, Studio 54 became a popular nightclub in 1977. Having been used as a radio and television studio for CBS, the building was still full of TV sets and lighting equipment when Steve Rubell transformed it into a place for drinks, music and dancing.
Its immersive atmosphere and coveted location on West 54th street in Manhattan made the spot an instant hit. Rubell's connections meant celebrities were some of the first people to set foot inside, and its reputation as an exclusive hub for the rich and famous was sparked.
Exclusive Entry
Doormen didn't let just anyone inside, but if you were lucky, you could get into the club without having connections in high places. The criteria for entry weren't clear-cut — you simply had to have the look and style they wanted to see inside the establishment.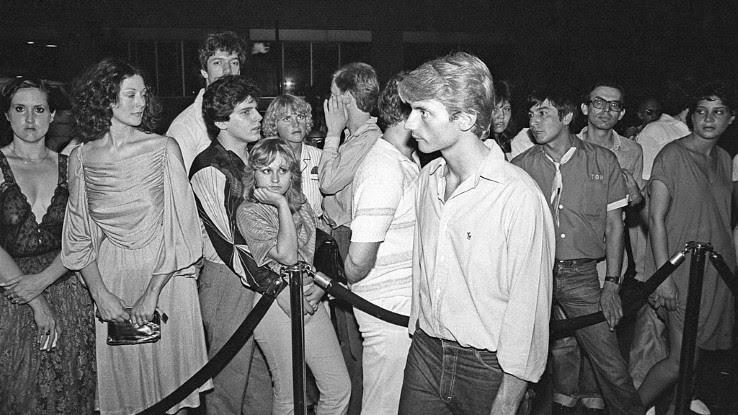 This meant plenty of people were rejected at the door, and plenty more stood in lines outside waiting to be appraised. In this picture, you can see doorman Mark Benecke sweeping the expectant crowd for the best individuals to allow past the front doors.
Crowds Like No Other
The nightclub was typically packed full of people. It seemed as though thrill-seekers young and old wanted nothing more than to get a taste of Studio 54's soaring reputation. Despite spending only $400,000 on preparations for the nightclub, owner Rubell indicated Studio 54 made over $7 million in profits in the first year.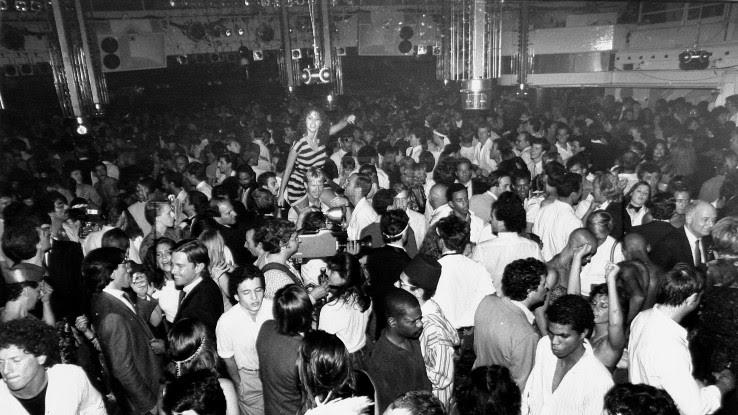 Once you see the pictures of the famous faces and outrageous antics that took place inside, it won't be too surprising that Studio 54 was able to reach such high success.
Diana Ross
One of the many famous faces to grace the dance floor of Studio 54 was that of legendary singer Diana Ross. She made appearances at the nightclub more than once throughout the years and was there on its last day of operation under Steve Rubell in 1980. In fact, she sang that night with Liza Minnelli.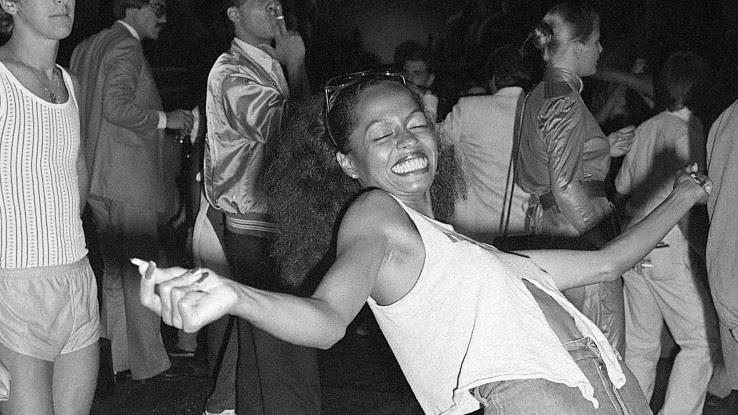 Here you can see her leaning back as she dances, seemingly overjoyed by the music and the ambiance of Studio 54. With someone like Diana Ross at your venue, you won't be hurting for attendees.
A Birthday Party to Remember
It was relatively common for famous figures to throw their birthday parties inside Studio 54. They served copious amounts of alcohol, played the loudest music and sometimes had mini food fights on the dancefloor.
Franco Rossellini and Steve Rubell (producer and owner, respectively) are pictured here in front of what appears to be a giant birthday cake. The two are almost unrecognizable, however, thanks to the cream that's been smeared all over their faces and clothes. At the time, childish fun in a club like this couldn't be found in most other venues.
A Celebrity Mashup
Studio 54 produced many star-studded photo opportunities. This crowd is made up of well-known, successful individuals: Fashion designer Halston and actress Bianca Jagger are on the left, followed by film director Jack Haley Jr. and actress Liza Minnelli in the back right. In front is famous artist Andy Warhol.
Imagine walking into a nightclub and seeing this group of people having drinks — you might not believe what you're seeing! If you'd gone to Studio 54 in the 1970s, however, this is exactly the type of scene you could've enjoyed.
Truman Capote
You might not think of famous authors as the rowdiest group of people, but Truman Capote didn't fit into any stereotypes. Capote was an occasional visitor to Studio 54 and got down with the best of them. Here he is enjoying an anniversary party for Andy Warhol's magazine, Interview.
Capote is the author of books like Other Voices, Other Rooms, Breakfast at Tiffany's and In Cold Blood. Needless to say, he made enough of a name for himself and enough connections to land a spot on the list at Studio 54 often.
Halloween
Studio 54 was crazy all year long, but things got especially wacky for Halloween. The nightclub threw an annual Halloween party and expected guests to wear the most shocking, over-the-top costumes that you could think of. Without a great costume, you weren't getting in.
The people in this photograph have costumes and makeup on, complete with pairs of tall stilts that helped them tower over the crowd. The high ceiling of the building allowed for such displays, though they must have been quite careful not to step on anyone's toes.
No Shirt, No Problem
This couple wears scant Halloween costumes resembling a mermaid and some kind of sea creature, and their choice of style was not out of the ordinary at Studio 54. In fact, some women were often topless at Studio 54 parties, in nothing more than tiny thong bottoms and boots.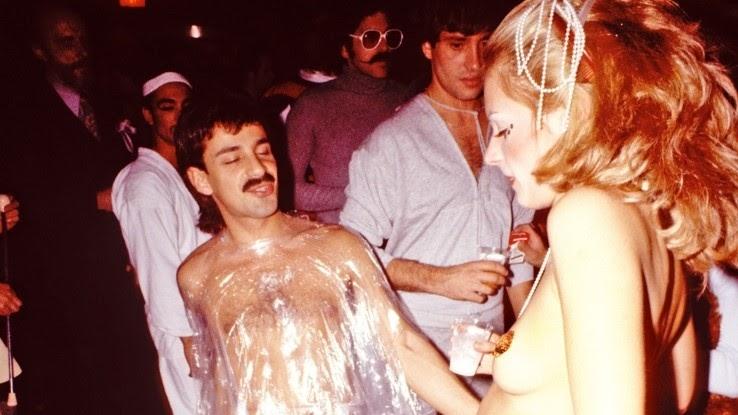 This kind of debauchery came to be expected of the venue and marked its no-holds-barred approach to nightlife. If you wanted a place to let loose and perhaps engage in some public nudity, then Studio 54 was the club for you.
Bianca Jagger
If there was one person who loved going out to Studio 54, it was Bianca Jagger. She was an actress and human rights activist who was married to Rolling Stones singer Mick Jagger at the time. Not only did she love a good time, but she also knew how to master the dance floor.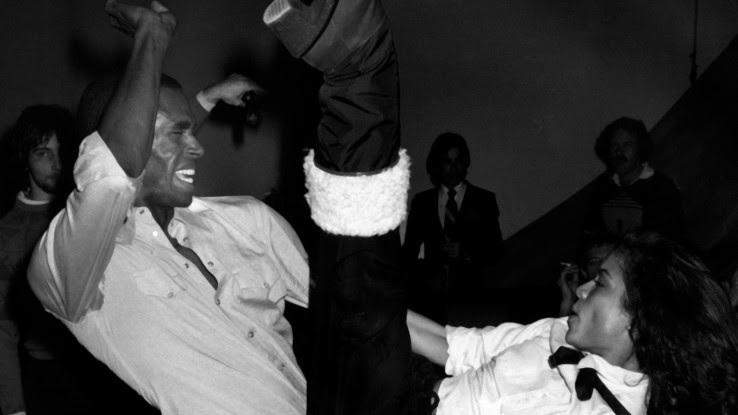 Being a spouse to legendary partier Jagger, it's no wonder she enjoyed a good get-together herself. When she wasn't whipping her legs through the air to the music, she was brushing shoulders with the country's most famous celebrities.
Robin Williams
It wasn't just the celebrities known to enjoy partying who indulged in a night out at Studio 54. In this picture, Robin Williams is with his then-wife Valerie Velardi and Studio 54's own Santa Claus. Williams appears to be accepting a drink from the jolly character.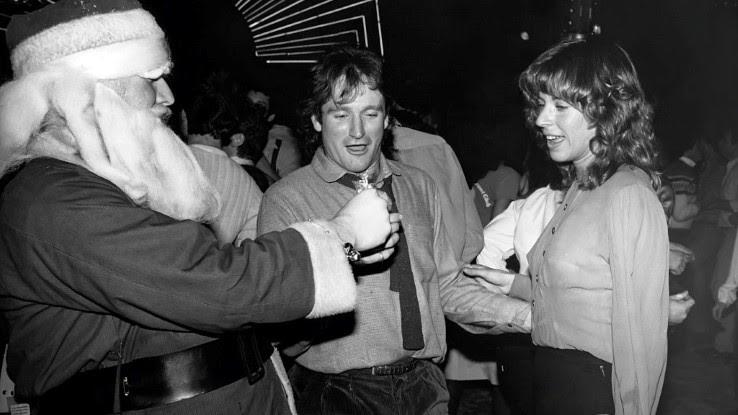 When Williams visited Studio 54, he joined a fleet of other actors such as John Travolta, Richard Gere, Al Pacino and John Belushi, who all set foot in the iconic destination to see what it was about. From the looks of it, he seemed to enjoy his time there, too!
Strange Performances
One of Studio 54's main attractions was its complex lighting. Given that it used to be an actual studio, the interior had ample lighting equipment to create pulsating light shows. Another thing it often had, as a result, was strange performances. Sometimes the venue hired dancers or had fashion models walking the crowds.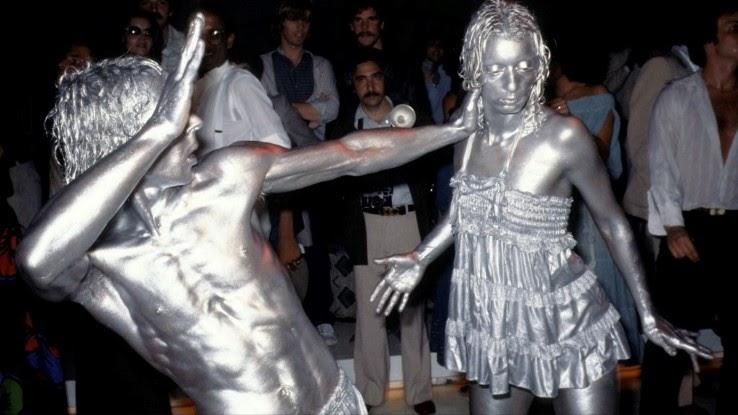 These two people, covered in silver, dance for onlookers inside Studio 54. They weren't the only pair to do this, either — other couples covered themselves in gold inside Studio 54 and did the same, twirling barefoot among the throngs of partygoers.
Strange Substances
Nightlife anywhere was sure to have drugs involved — we're talking about the 1970s, here. What made Studio 54 different, however, was that drugs were practically encouraged inside. People partook in various questionable substances, and in this photo, they're inhaling laughing gas in the middle of the dance floor.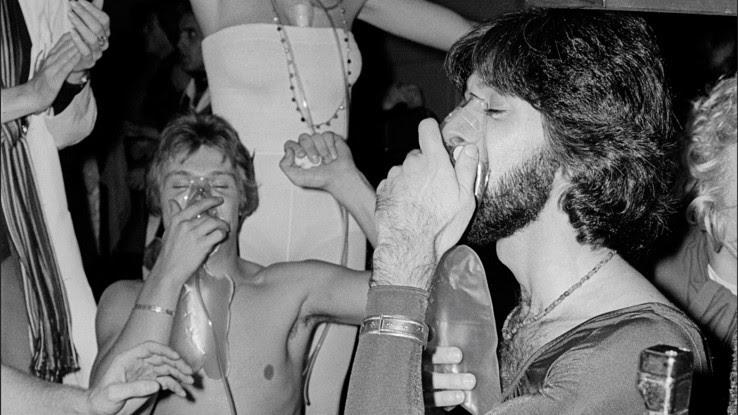 Other people openly smoked illegal substances or snorted drugs such as cocaine. With famous and wealthy people as the main guests of the venue, expensive drugs were seemingly in ample supply at all times. While many clubgoers enjoyed this aspect of Studio 54, it got them lots of attention from the authorities.
Margaret Trudeau
It wasn't just actors and singers who showed up to party at Studio 54 — sometimes it was political figures. Margaret Trudeau was the wife of the Canadian Prime Minister at the time, and she loved to let loose.
Trudeau frequented the nightclub more than once and earned herself a bit of a reputation among partiers. She is even said to have enjoyed a night or two out with Mick Jagger and the rest of the Rolling Stones. At Studio 54, anyone with a good attitude (and good style) was welcome.
Sylvester Stallone
When you're a wealthy celebrity, you're going to want to have the best of the best. After all, you have so much money that you have to find some way to spend it, right? That's why Sylvester Stallone decided he needed to pay a visit to the most famous disco in the United States.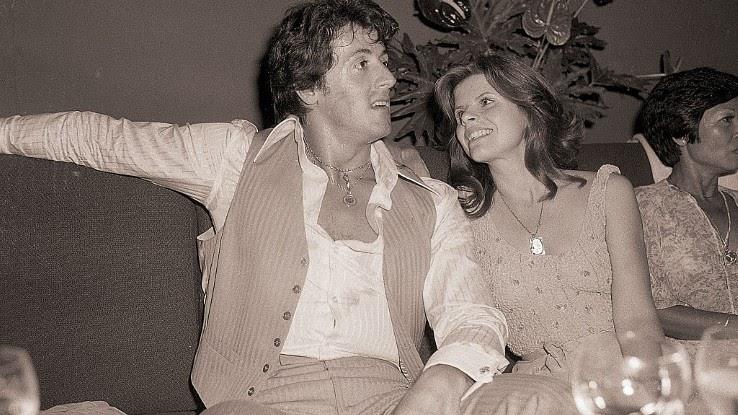 He and his wife Sasha Stallone are pictured here in Studio 54 in 1978. By this time, the club had cemented its reputation as a popular place for celebrities, and Stallone was one more added to the list.
A Tolerant Environment
At a wild place like Studio 54, there weren't lots of rules about what to wear or who to be. If you wanted to dress in next to nothing and wear lots of makeup, you were encouraged. You were also welcomed with open arms if you were a drag queen.
This kind of tolerance in the 1970s and 1980s was not seen in the mainstream media, but it was alive and well in nightclubs like Studio 54. This photo shows a man dressed in drag with fake (and appropriately sequined) breasts on his chest.
Stevie Wonder
The many singers who passed through the joint didn't leave without belting out a few notes of their own. Diana Ross and Liza Minelli performed for Rubell, and in this photo, Stevie Wonder took to the piano at his secretary's birthday party. Steven Stills is playing the drum, and 300 other people are in attendance.
Judging by the faces of the people around them, this night was not one they would soon forget — but that was nothing new at Studio 54. Lifelong memories were made within its walls every night.
Dangerous Stunts
This photograph offers a glimpse into New Year's Eve at Studio 54. This potentially dangerous display marked the end of the nightclub's first year open. Performers drop down from the ceiling, held by nothing but a cord connected to their legs.
The stunt was well-planned and executed by experienced acrobats, so thankfully no one was hurt. Even so, it gave visitors a rush of adrenaline to watch them twirl in the air from below. This wouldn't be the only time Studio 54 went above and beyond for New Year's.
Cher
In the club's first year open, Cher showed up to the scene at Studio 54. She is seen here in colorful '70s makeup, big hair and a risque lace top. At the time, she would have been in the midst of releasing her 1977 album, Cherished.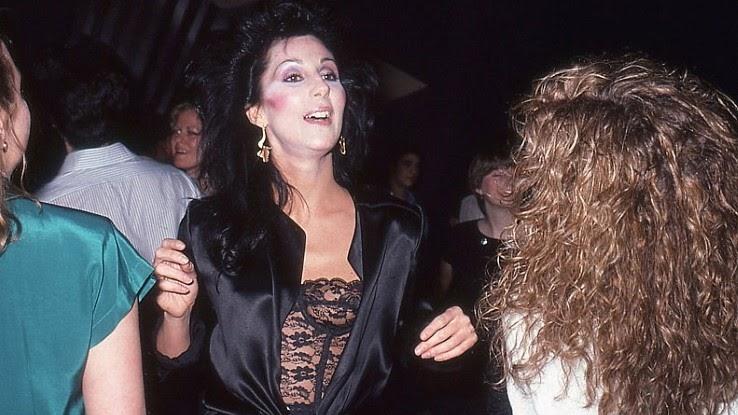 Cher wasn't the wildest partier on the scene, but she was known for being an independent and forward-thinking individual who didn't shy away from a good time. It was, after all, her fun yet insightful personality that won over the hearts of her many fans.
Trouble in Paradise
Unfortunately, Studio 54 came up against some problems during its successful run. Owner Steve Rubell is standing in his office in this photograph after, he claimed, federal police raided the area in search of drugs. The club's explosive success had attracted attention from authorities, and they thought Studio 54 might be connected to organized crime.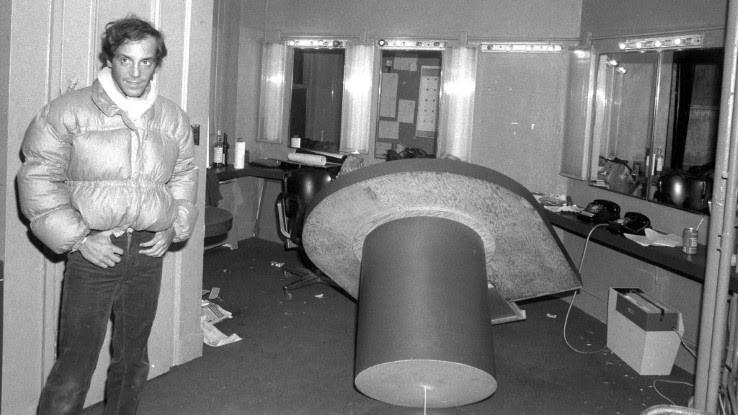 Thankfully for Rubell, they only found a small amount of cocaine on his partner, who was subsequently released. It wasn't until a few years later that Rubell would get busted for tax evasion and end up in jail.
Michael Jackson
That's right — the King of Pop did indeed attend a gathering or two at Studio 54. Here he is pictured alongside Liza Minnelli and Bianca Jagger at the New Year's Eve party of 1977. As you can see, this was long before his dramatic transformation and eventual controversies in the public eye.
This photograph comes just before the release of Off the Wall, when he was still remembered most for his youthful vocals in The Jackson 5. Even so, he was among the most famous singers in the country.
Unreal Sights
Part of the lure of a nightclub like Studio 54 is that you went home with plenty of stories to tell about the wacky things you saw go down inside. Here we see one of those notable moments where an elderly woman is dancing with a young man.
The move this woman pulls off seems to defy her age in every way — she's flexible enough to wrap her legs around him and strong enough to hold herself up by his arms. Not something you see every day, but you could see it at Studio 54.
Elizabeth Taylor
For the younger generations who might not know, Elizabeth Taylor was a star like no other during her time. Fans would say she had eyes the color of lavender, and her performances in films like Cleopatra and Cat on a Hot Tin Roof will forever go down in cinema history.
In 1978, Studio 54 was lucky enough to host her 46th birthday party. Here she is pictured in front of her cake and alongside famous designer Halston. This exclusive event would have been the talk of the season.
Taboo Costumes
At Studio 54, the taboo wasn't seen as undesirable — instead, it was invited inside. This photograph was taken at the first Halloween party and shows two men dressed in taboo fetish gear, one man miming cutting the other. This type of thing wouldn't have been allowed in just any nightclub.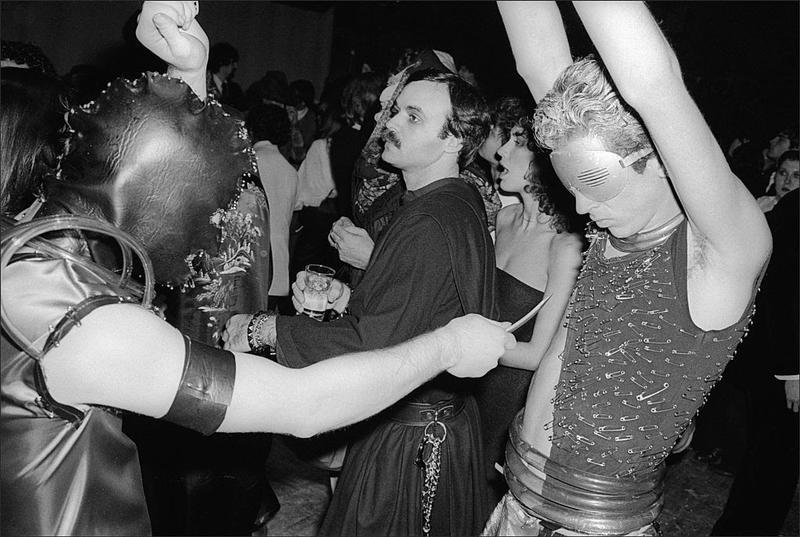 Under Rubell's ownership, however, the strange, the weird and the scary were given a place to flourish beneath the lights of the nightclub. People came back time and again during the life of Studio 54 for this openness and acceptance.
Dolly Parton
In case you don't recognize her, that's Dolly Parton at an afterparty in Studio 54. She's just finished with a 1978 concert, following up a Grammy nomination for Best Country Vocal Performance. Her hair is blonder and bigger than ever.
But wait, is that a horse she's trying to pet? This would not be the only time the nightclub had a horse on its premises, nor would it be the only animal ever invited inside. The club also had doves and a snake present for visitors on different nights.
Shiny Pillows
If you thought you'd seen it all when it came to crazy Studio 54 performances, you'd be mistaken. In this picture, women pose on top of giant reflective pillows in the middle of the crowd. The spectacle is complete with their revealing outfits, but by Studio 54 standards, their dress is modest.
This wasn't a show for just any night at the club, however. They were hired for the New Year's Eve party of 1977. Those lucky enough to be in attendance are spotted in the background, watching with drinks in hand.
Diane von Furstenberg and Barry Diller
If you found yourself fortunate enough to make it inside Studio 54 in 1978, you might've come upon a scene like this one. Highly respected clothing designer Diane von Furstenberg is perched on a couch with media mogul Barry Diller. (The pair later married — but not until 2001).
The two are engaged in intimate conversation and posed in a relaxed manner, with Furstenberg's stiletto-clad foot thrust over the edge of the seat. Typical of the late '70s, the two are smoking. Inside Studio 54, you could smoke just about whatever you wanted and sit however you liked.
Farrah Fawcett and Shirley MacLaine
Dressed in their best and taking stock of the nightclub, famous actresses Farrah Fawcett and Shirley MacLaine are photographed with club owner Steve Rubell. While these two women may not have been the craziest partiers, they certainly appreciated a good night out.
At this time, Fawcett had recently hit it big with her role in Charlie's Angels, while MacLaine had just starred in The Turning Point. For major actresses like these, visiting Studio 54 was a must while in New York City. After all, it seemed like everyone was doing it!
Michael Caine
Both famous celebrities and regular bystanders alike managed to have a rockin' good time at Studio 54. In this picture, well-known English actor Michael Caine is laughing and dancing with his wife Shakira, while partygoers frolic on behind them.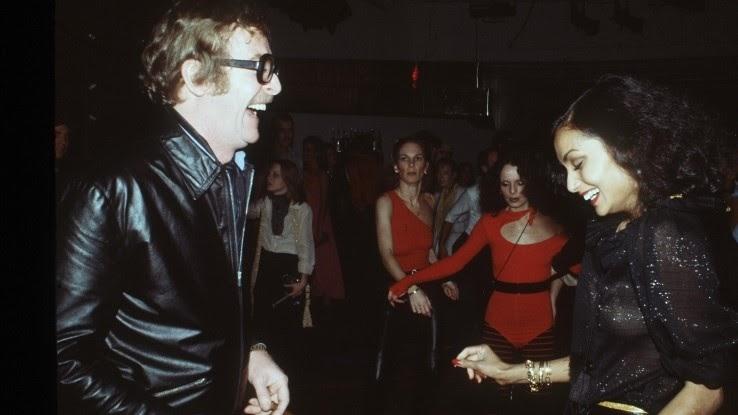 At this point, the club had been closed down and reopened under new ownership. Rubell had gone to jail for tax evasion, and the new owners kept the good times going until 1994, by which time attendance had dropped off. Nothing would compare to the nightclub's glory years in the 1970s and '80s.
One for the History Books
Studio 54's peak was intense but short-lived. The man who made it famous, Steve Rubell, was only in charge from 1977 to 1980. After those three years, the experience of partying at Studio 54 just wasn't the same. No other nightclub has been able to rival it in reputation and A-list guests since.
While the nightclub's lifespan may have been cut short, the memories made within its walls live on in countless celebrities and lucky visitors. The photos left over tell a story of a place where absolutely nothing was off limits.